Don't you just love summer vacations? Right now we're in the middle of spending 7 lovely days at one of our favorite destinations: sunny Panama City Beach, Florida. We usually head down with my parents and siblings, and it's my daughter's first time since she was just a baby. What I adore is watching her soak in sights, sounds and textures for the first time!
Remember that sensation of putting your toes in the sand and letting the water run over your feet? You seem to sink deeper into the sand with every wave. LOVE.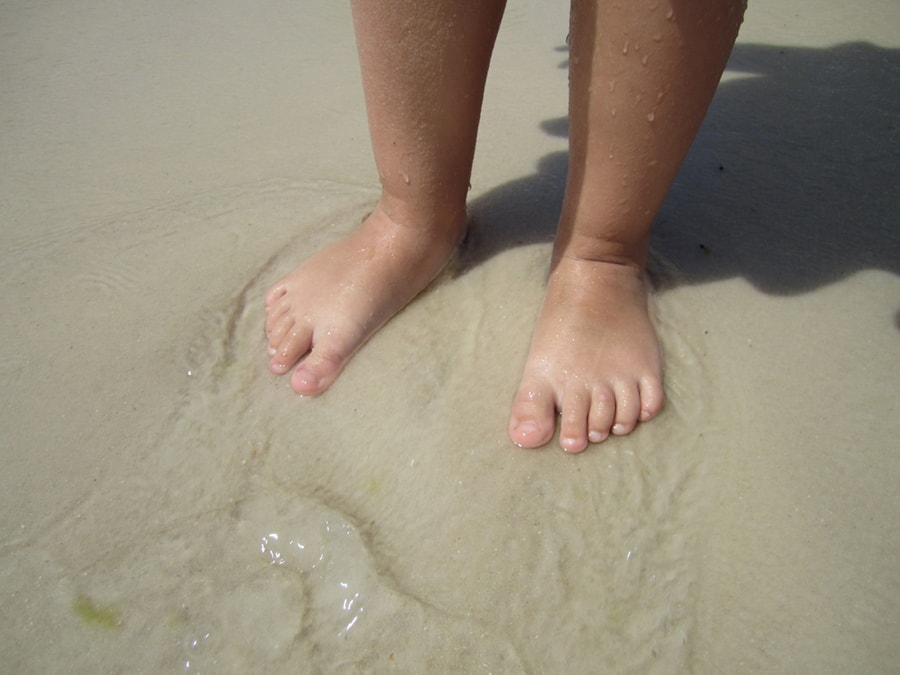 My daughter thought it was so cool that you could find seashells in the shallow waters of the ocean. It was quite adorable watching her try to capture the biggest and best seashells in between the waves crashing up on the shore.
After digging around for seashells, of course she was covered in the white sandy beaches. For a little girl who wears a dress every single day and matching jewelry, she sure did love getting messy!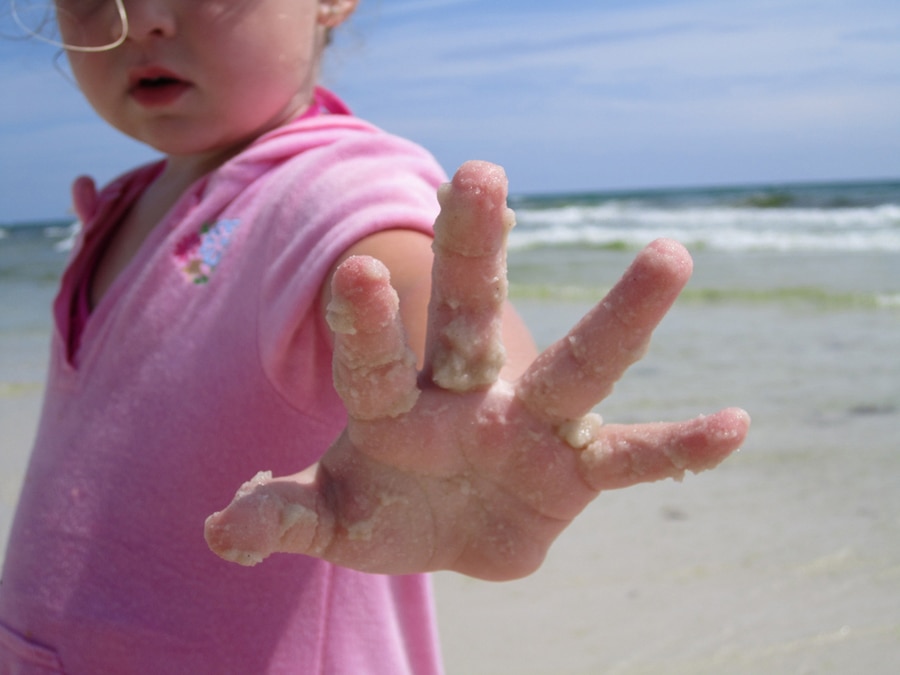 It's amazing how many seashells she found in the first 20 minutes. And aren't the colors so inspiring? I feel like a could take a handful of seashells and base an entire room off the color scheme. Let's see… grey, muted purple, dark brown, tans and a pop of yellow? Yes please!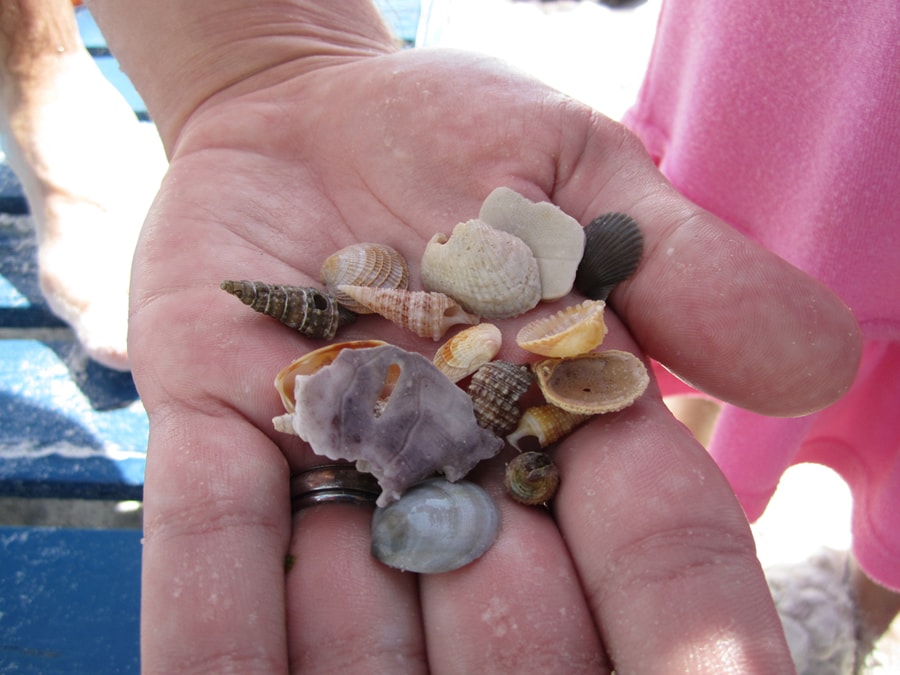 It's been a great trip so far, especially seeing it through the eyes of my baby girl. Three more full days of sand and sun! I'm sure I'll have more to share when I return :)