So, I'm still off on vacation, but thought I would post some little tidbits this weeks that I've had stashed away for a rainy day.
Ok, so my great room has been decorated since we first moved into our home in 2006. My parents were nice enough to pay for our great room furniture as a house warming gift. YAHOO!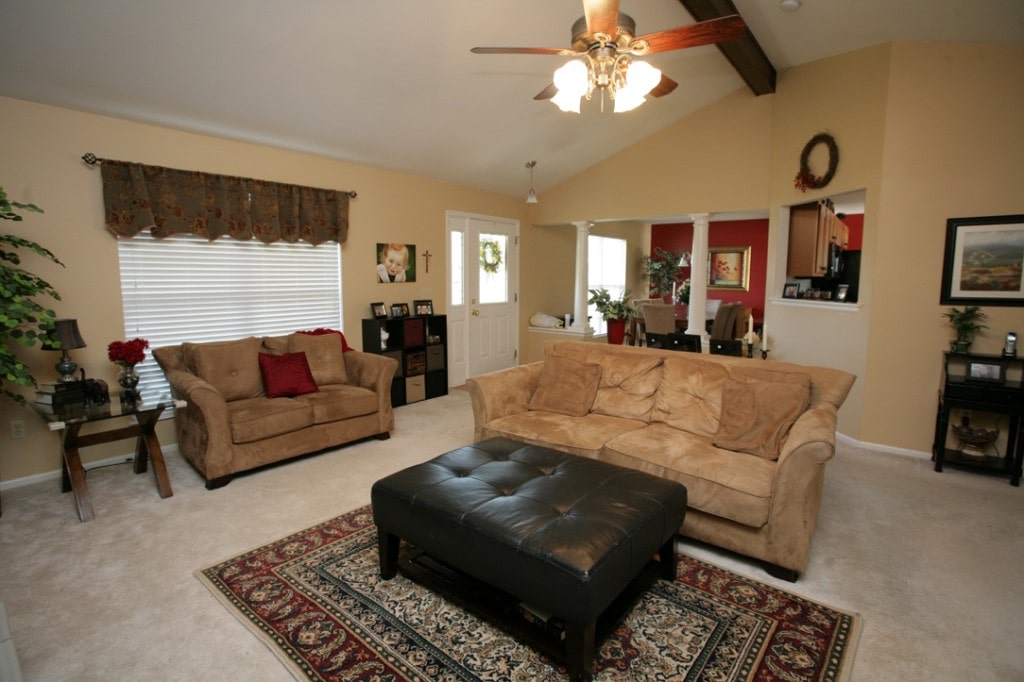 I love everything about this room, except for the huge 53 inch TV in the corner. It's the first purchase my hubby and I made together about 8 years ago in our first apartment. At the time it was super expensive since big screen TVs were new to the scene, so now it's hard to get rid of it since it was quite the investment. I would LOVE to get a smaller flat screen that could fit in an armoire, but that will have to wait until we get some extra cash.
Anywho… the only thing missing from this room was some cool accent pillows to take this room from drab to fab. I have a cool area rug that my mother-in-law gave us for FREE,  but the pillows on the couch were bland and we had nothing on the red accent chairs.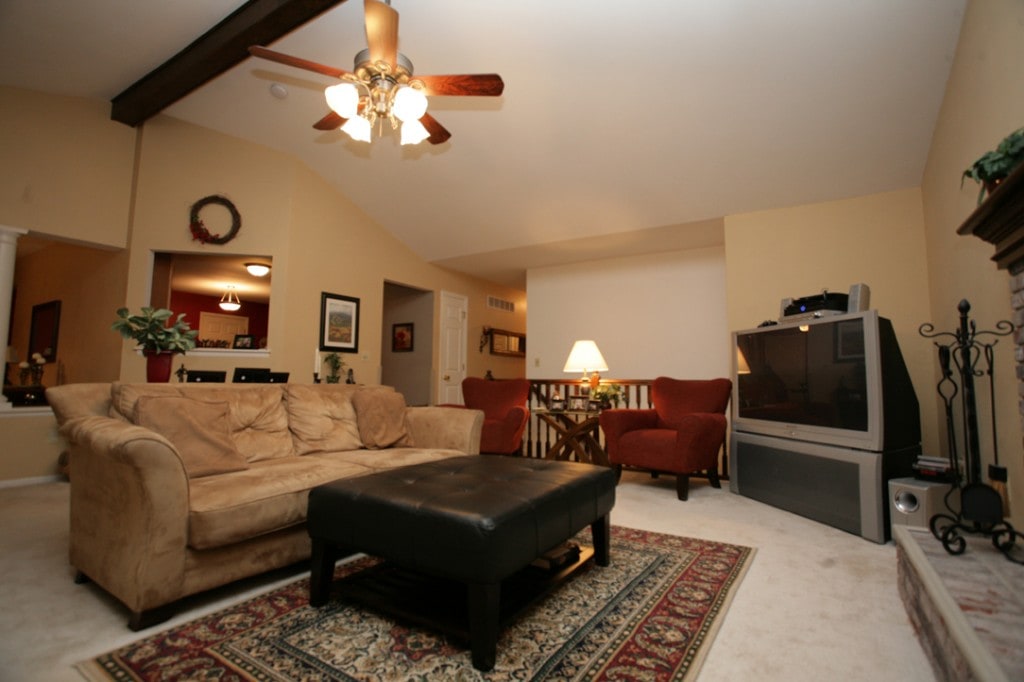 As always, I'm super cheap when it comes to decorating my house. I really don't have the cash to spend on accent decor, especially while my hubby is finishing school, so I must shop at some of my favorite chain discount stores.
First stop: Kohls. You can find some awesome steals at 50% off in their home decor section varying by weekly sales! I discovered these awesome modern patterned pillows there a couple of weeks ago. Retail price: $40 each. After the 50% off sale, only $20 each!! I scooped up 2 of them for my great room couch.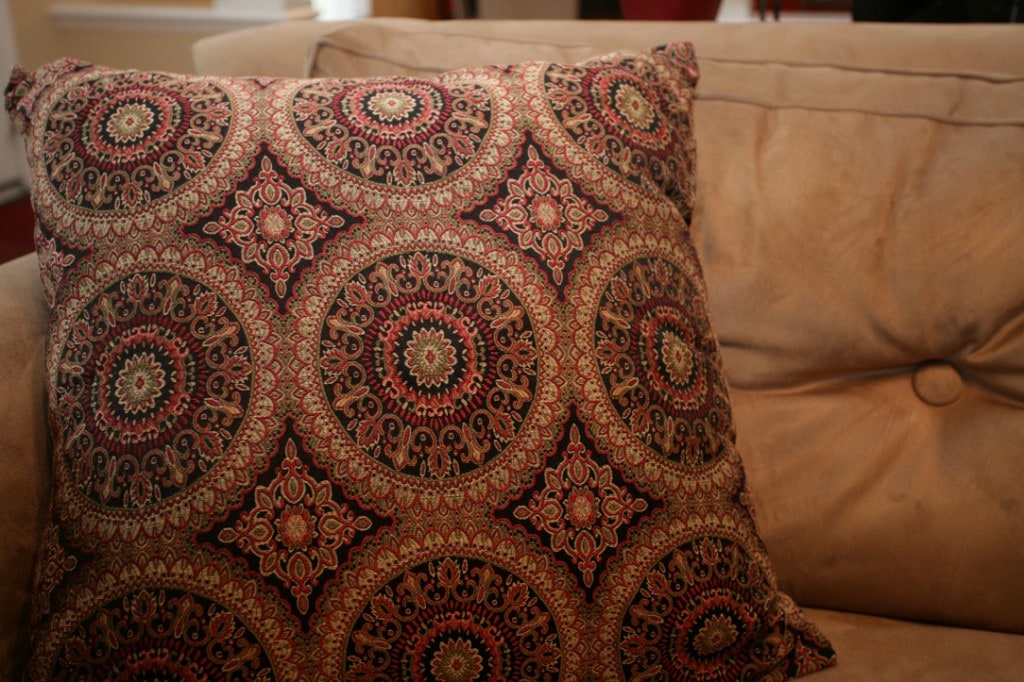 I'm just in LOVE. They use all of my colors: red, olive green, tan and black. Plus the pattern is modern with a touch of traditional just like my great room.
Next thing I needed to find was my accent pillows for the red chairs. I was searching through the aisles of Target and they had their accent pillows on sale for 25% off. OK, if you know Target, they don't have their home accent pillows on sale very often because they're already such great deals! So, I got each of these pillows for retail price of $20 for on sale for only $16. The red stripes are almost the exact same fabric as the chairs so they match nicely.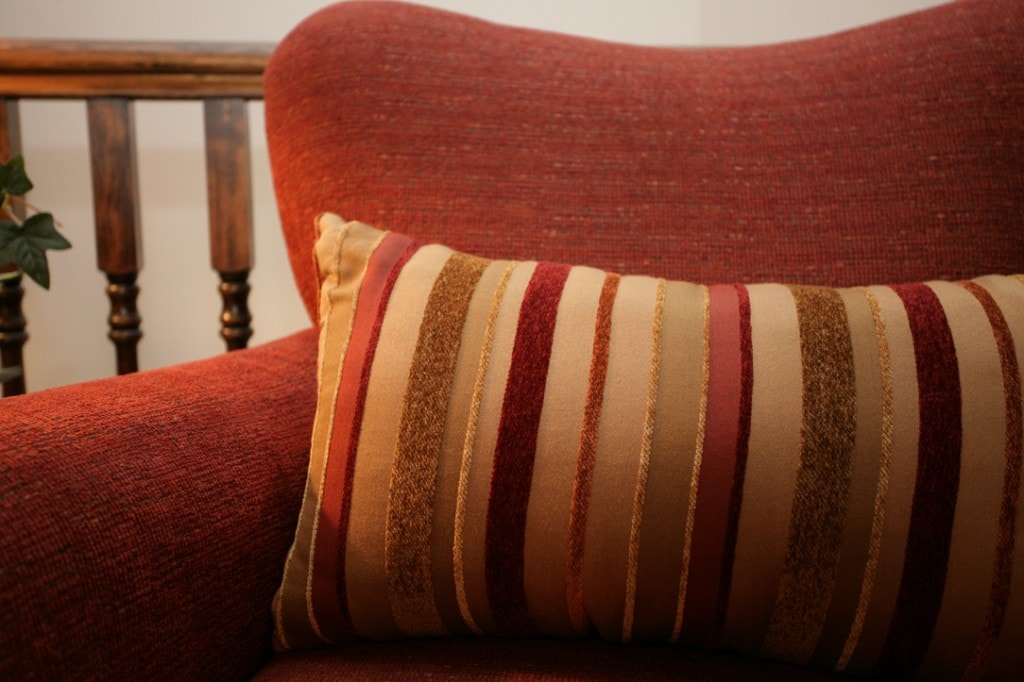 So here's the finished room with the accent pillows. I'm in LOVE. Just an extra punch of color and pattern really makes the furniture stand out better and coordinates with the red wall in the dining room and kitchen.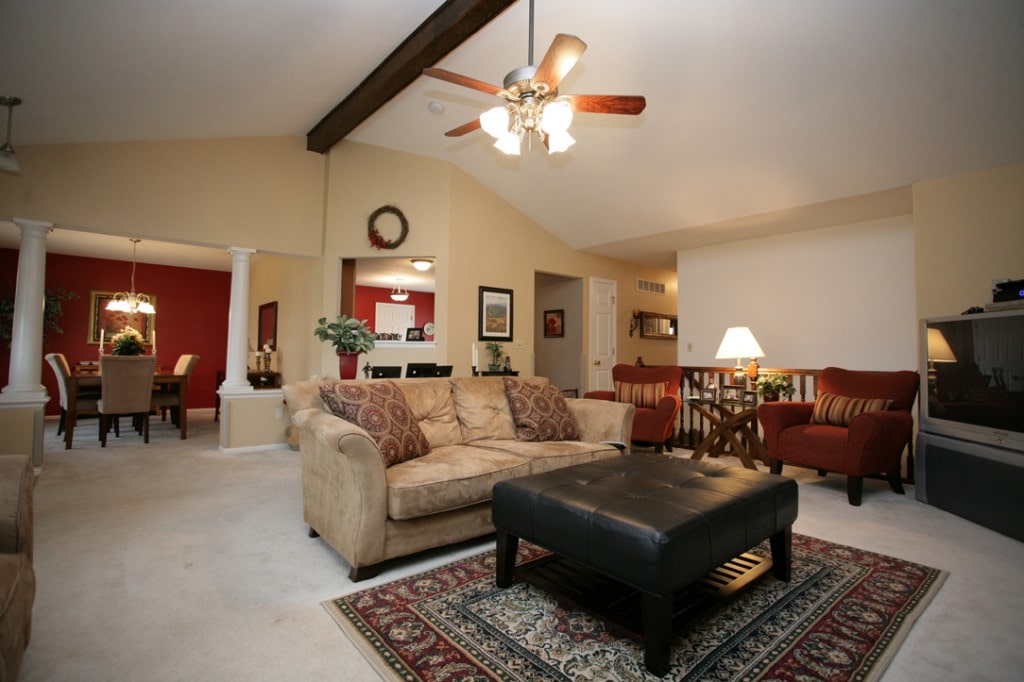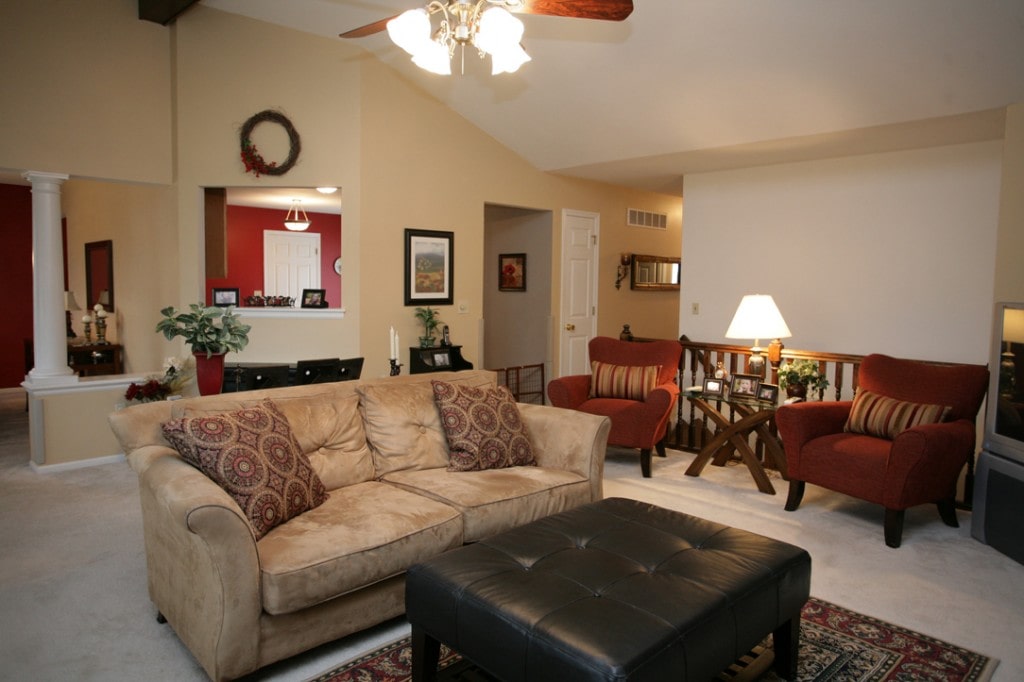 Yeah, as I said, the TV isn't the prettiest addition to the room, but it won't last long! I'd love to finish our basement so we could move the TV downstairs, but it will have to do for now. My hubby would have a heart attack if it was just sitting in the basement unused :)