In the blog world, if you want your craftiness to be seen and heard by more viewers than just your closest friends and family, you need to post your projects at a Link Party.
To explain, some of the biggest and best DIY bloggers pick one day out of the week where you can link a specific project of yours to their website Link Party along the side of other newbie bloggers. I found this routine to be a huge help in getting more viewers on my blog. I'm sure most of you visiting my site have already shared in a Link Party or two, but I just wanted to share!
OK, here's how you can participate:
STEP 1:  In my menu bar you will find "Link Parties". Click on this to find various blogs throughout the week that you can link up to with your newest project.
STEP 2: Go to the bottom of the blogger's link party post (most likely under other thumbnails that have already linked up and look for the "You are next…..Click up Here to enter" or "Add Your Link" button.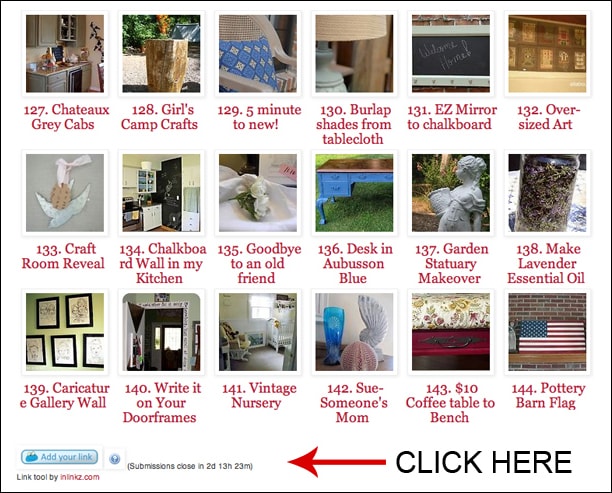 STEP 3: Fill out the form. Link to a specific blog post and not to your overall website.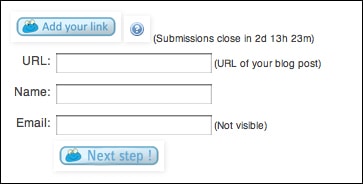 STEP 4: Choose a name for your project.
STEP 5: Enter your email address (and name if required).
STEP 6: Now it's time to pick a photo to be the featured image for your uploaded project. You can either choose "Select from blog" or "Direct image URL" or upload an image from your computer. Once you select the photo, it should automatically upload and bring you back to the Link Party home page.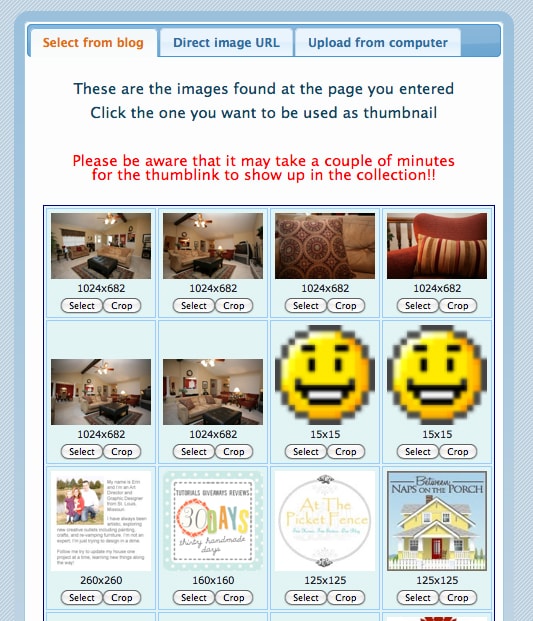 Please remember to read the Link Party rules as they are different for every blogger. Some require you to have a link back to their site from your uploaded post, while others need you to showcase a "button" that you can grab from their website sidebar.
Another thing you might want to consider is sharing the love! Try viewing at least two posts above and below your added project and leave comments. People love feedback and they're more likely to visit your site if they see you participating on their blog!
Hope this helps. Please note that there are a couple of different link systems out there but most work in the same manner. If you have any questions, please feel free to contact me!