Guess what came in the mail last night? I've been so excited for this to come so I could share it with all of you! Isn't the wrapping adorable? It was like Christmas… except I knew that this gift wasn't for me.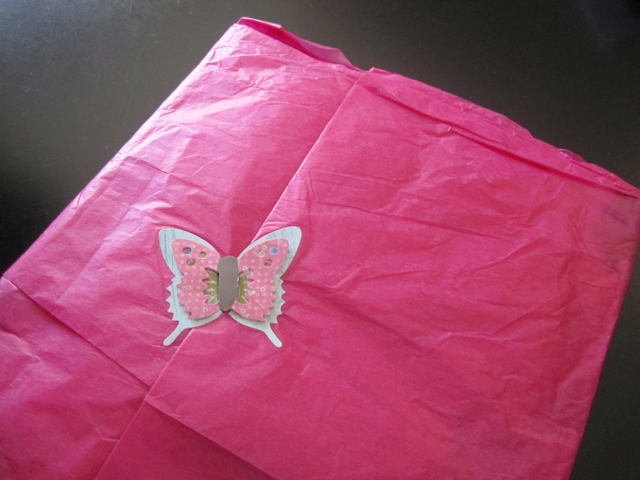 Last week I posted about a cute little Etsy shop called Linen and Oak that specializes in handcrafted pillow covers (I found them while looking for chic pillows to go in my craft room). While searching through her items, I came across an adorable child's apron that I just had to get for my 3 year old budding baker!
So I opened the package and TADA! Isn't this adorable?!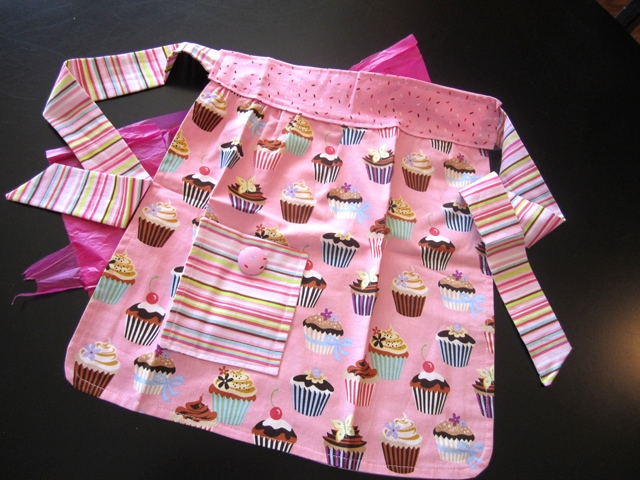 For only $20 I got a custom kid's apron, and of course my daughter requested a cupcake design (she's obsessed and was even a cupcake for Halloween last year)! Laura from Linen and Oak was happy to oblige with my custom order!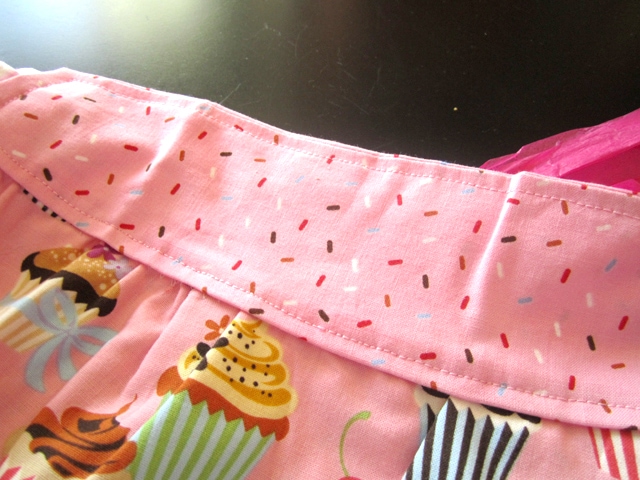 Here is a closeup of the waistband sash. Little sprinkles! Cute, huh? And everything is sewn perfectly with clean finished edges.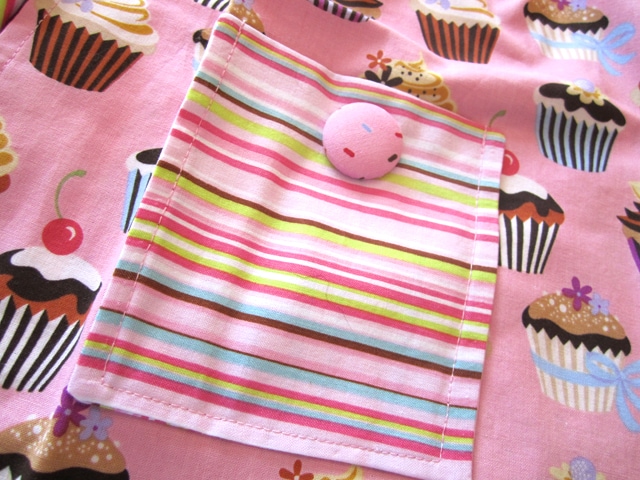 Here is a detail of the front pocket. I love the mix & match fabrics. Everything goes together so perfectly!
Here are the facts:
Waistband – 13 1/2″, Ties – 18 1/2″ – Length – 15 1/2″
*100% cotton/machine washable, line dry, iron as needed.
Super duper cute, huh?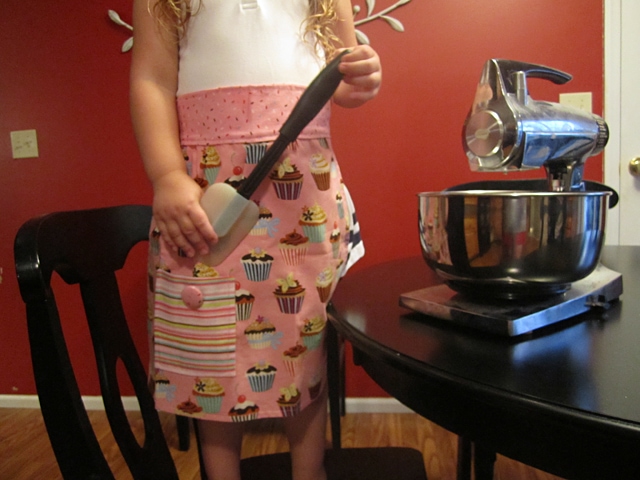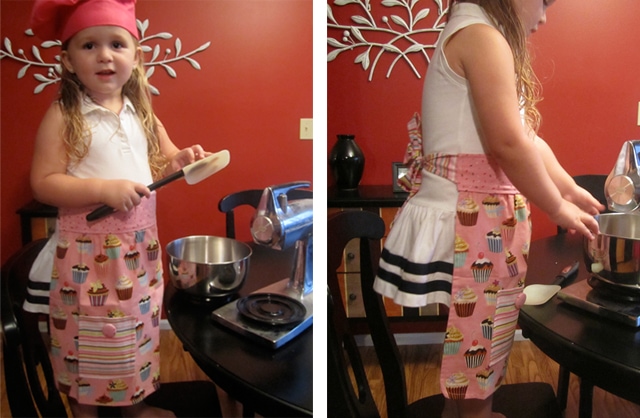 Yes, my busy little baker is in heaven with her new apron! I think this would be a perfect gift for a birthday or Christmas. And only $20? Who can beat that!
Visit Linen and Oak on Facebook here to become a Fan! Or you can visit Laura's Etsy shop here.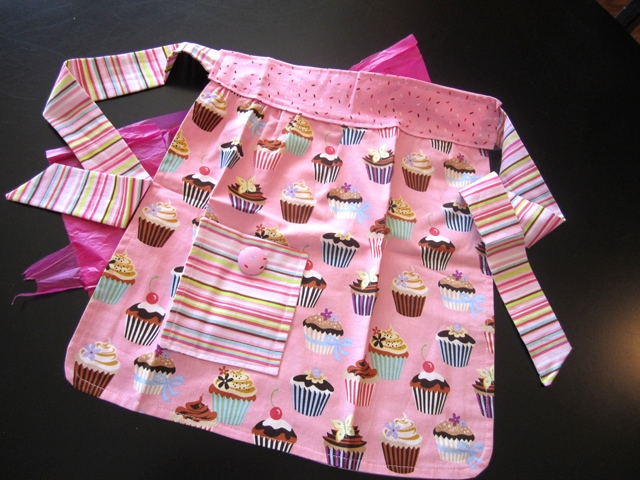 Disclosure: This is not a paid advertisement. All opinions are my own.