Today one of my favorite bloggers, Centsational Girl, is having a Favorite Things in My Town link party. It's the first of it's kind and here's a little snippet to explain:

This is your opportunity to photograph and write about a few of the favorite things you see from day to day that make your world a better place.  Show us that building you love, or wraparound porch on the house around the corner, the best place for java, tastiest spot for lunch, or a store in your town with amazing finds.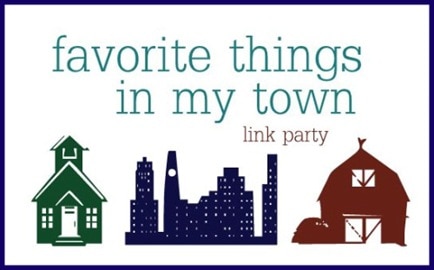 So one of my favorite places in town is actually right up the road from my house, The Boardwalk at Winghaven. This is a master planned community with neo-traditional homes, a golf course, and neighborhood shops.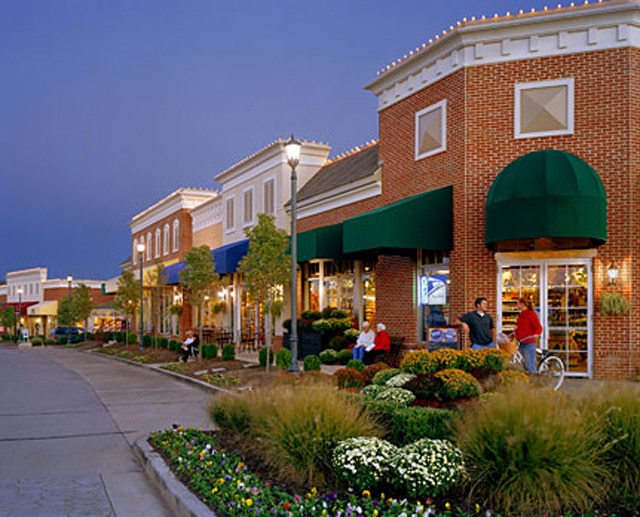 Photo courtesy of McEagle Commercial Properties
My favorite part of Winghaven is the neo-traditional row of homes. Living in the St. Louis suburbs, I don't see much residential architecture that thinks outside the box.
This brick home is my favorite! I love the rounded transoms above the first floor windows and the sharp roof edges. The romeo wrought iron balcony is also swoon-worthy.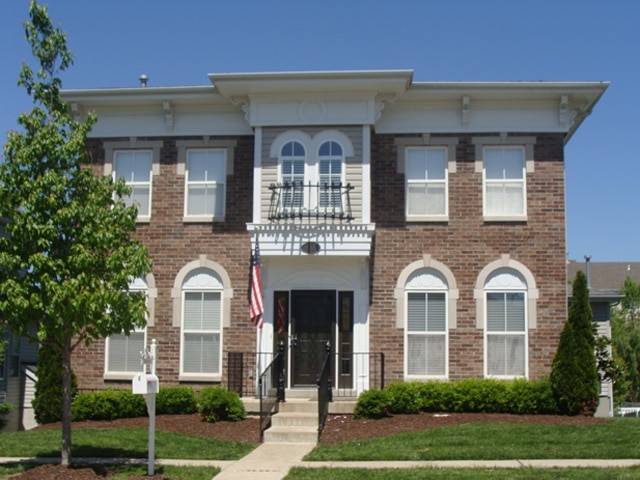 This next home caught my eye with the pop of color on the front door. Maybe I'm especially drawn to this home because I have a red front door on my gray house! But I also love the large front porch with detailed cornices on the columns.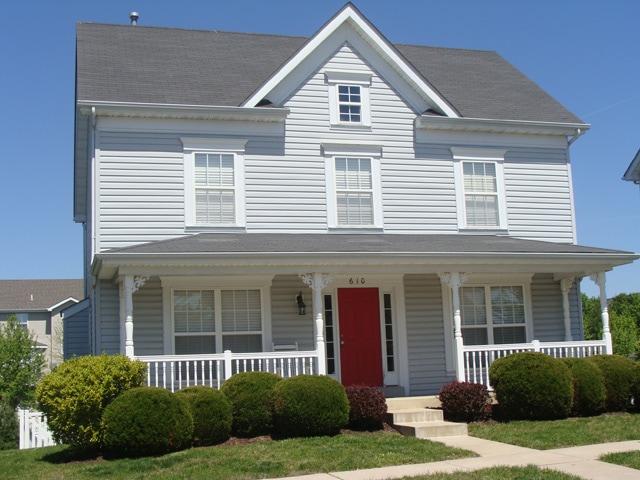 This next home is plain with its color palette, but architecturally interesting. Look at all those windows! I'm a huge fan of natural light in a home, and I bet this place has the sun beaming in every room! I also like the cedar shake siding detail and the small box bay window. I also notice French Doors on the front of the home aside from the front door. Just lovely!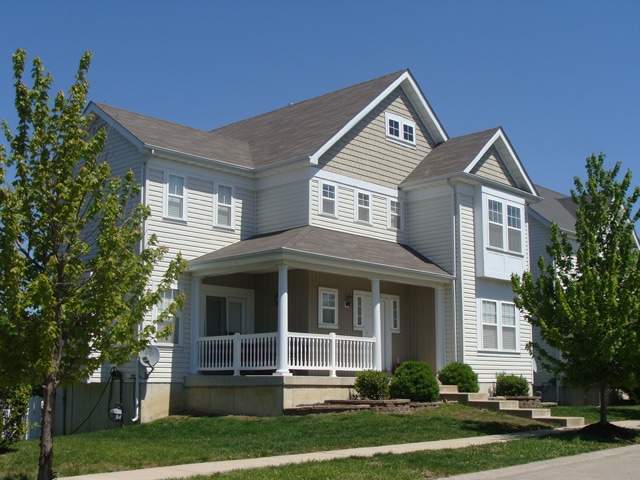 I like the architectural detailing near the vinyl soffits and aluminum fascia on this next home. The window frame moldings also add a little pizzazz to the neutral tones on the exterior of the home.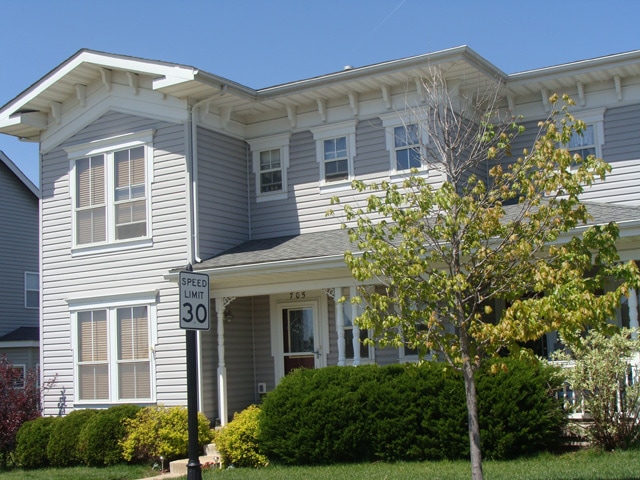 Another beautiful home with an expansive front porch. Another reason I like the look of these neo-traditional homes? They all have rear entry garages! Yep, your house doesn't have to be half garage.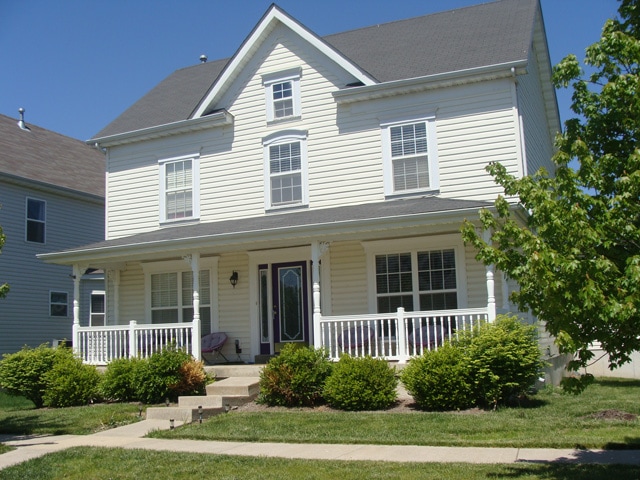 Here's another shot of the Boardwalk at Winghaven. I love this small town feel inside Winghaven's master planned community. Some stores include an ice cream parlor, family dentist and library.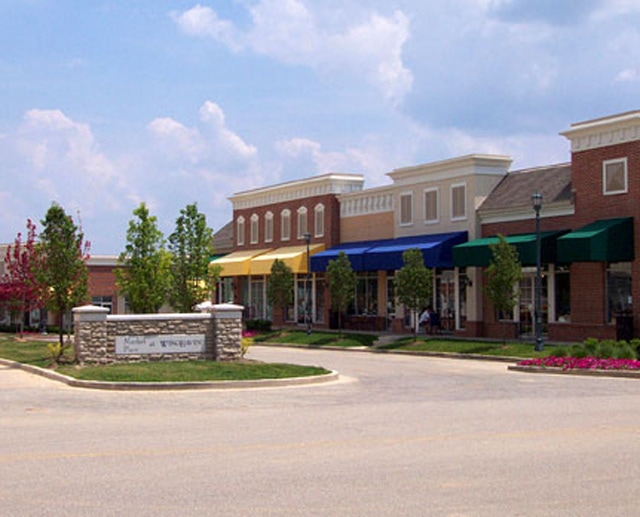 Photo courtesy of McEagle Commercial Properties
OK, one last look at my dream home, hee hee! Hope you enjoyed the tour of The Boardwalk at Winghaven, one of my favorite places in my town!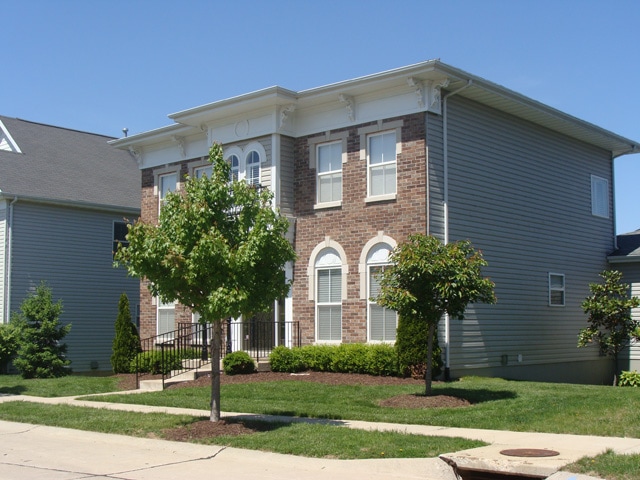 You can find the rest of the Favorite Things in My Town entries at Centsational Girl by clicking here.