Can you believe my little girl started preschool today? Can she really be that old already?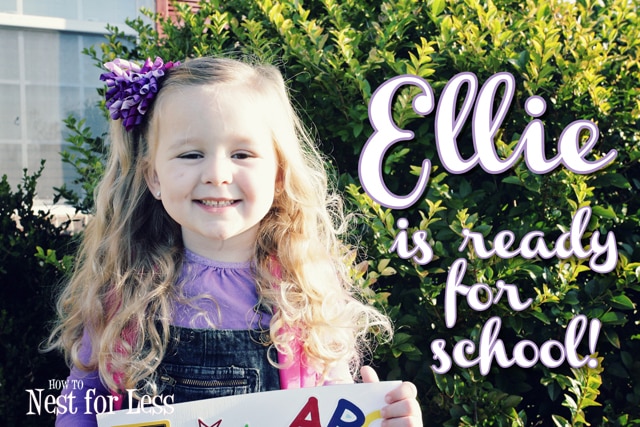 While she will only be 4 this December, we decided to send her off to Preschool 3 full days a week since our neighbor has a fabulous homeschool curriculum and our little lady was requesting to start!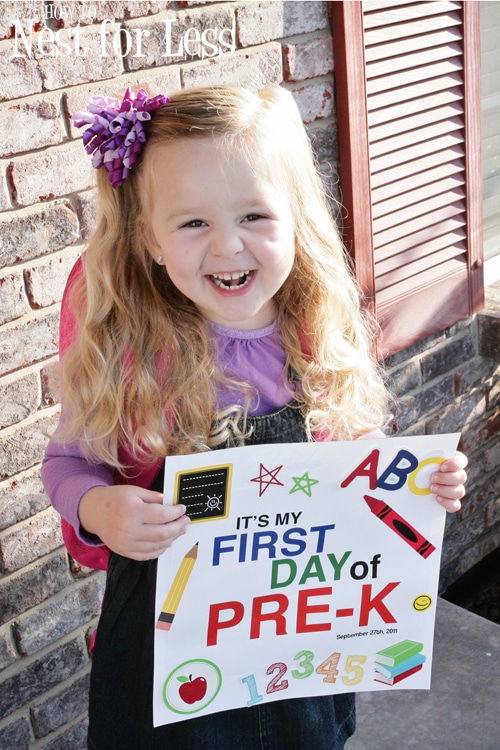 I decided to remember this special day with an easy handmade sign. I created "It's my first day of Pre-K" in Photoshop and printed it out on laser paper. Then I pasted it to plain white scrapbook paper and embellished it with school stickers from Michael's. Yep, about a $2 super cute project!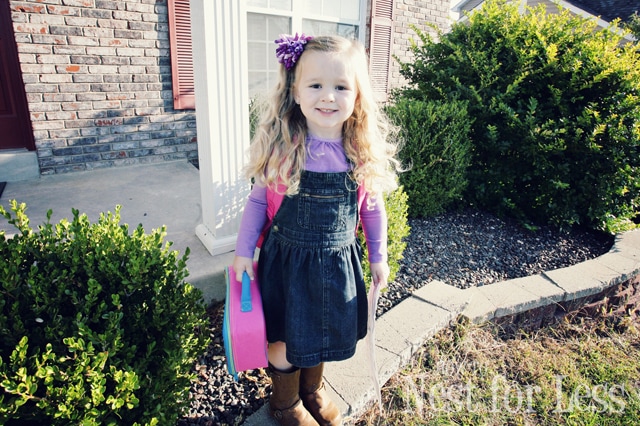 Another exciting part of starting school? Shopping for school supplies, including a Barbie bookbag, Dora lunchbox and plenty of pencils and crayons! She's ready to rock n roll!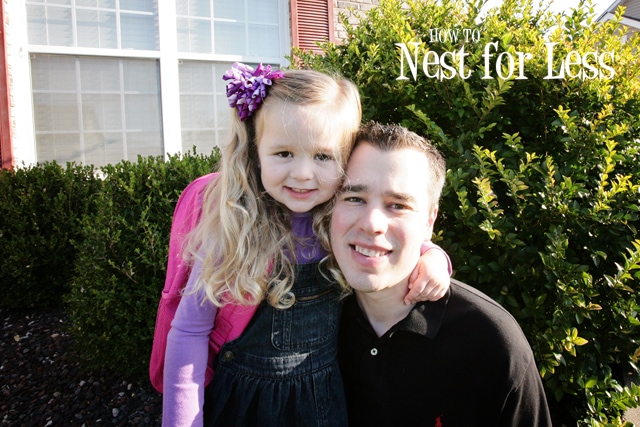 Since Ellie is our only child as of now, it was bittersweet to see her start school… especially for Daddy. He usually spent Tuesdays & Wednesdays with her since he works weekends while going to school full time. Hmm… with all of his extra time now I guess he'll have to clean the house from top to bottom every week… uh, right?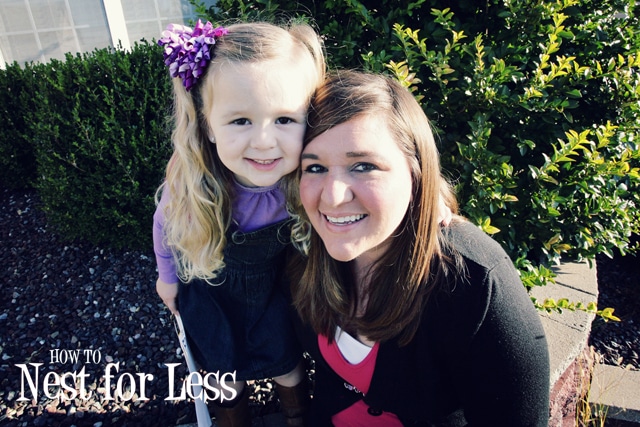 Well, Mommy was pretty proud of her little girl, too!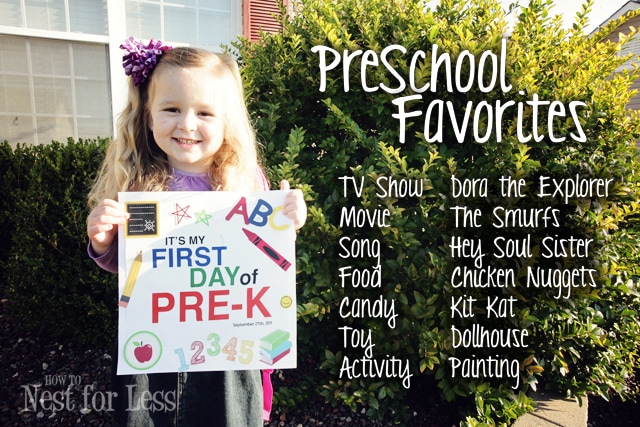 Another fun project for the first day of school? Take an off-center photograph and Photoshop in some tidbits to make a memory board! Yeah, definitely going to do this for every school year or birthday. Thank you Pinterest for the awesome idea!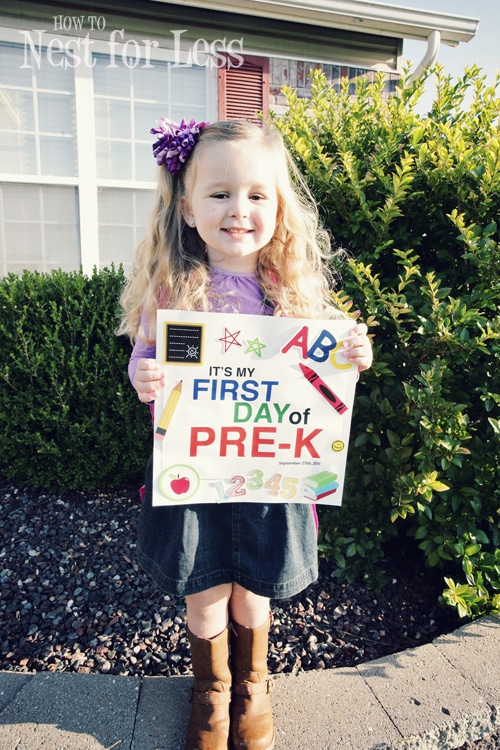 That's my girl! I'm one proud momma. Love that my little girl ready to master her ABCs and 123s! We'll see how it goes! Wish us all luck :)