I thought I'd share a couple of photos from our annual trip to the Rombach's Pumpkin Patch in St. Louis County.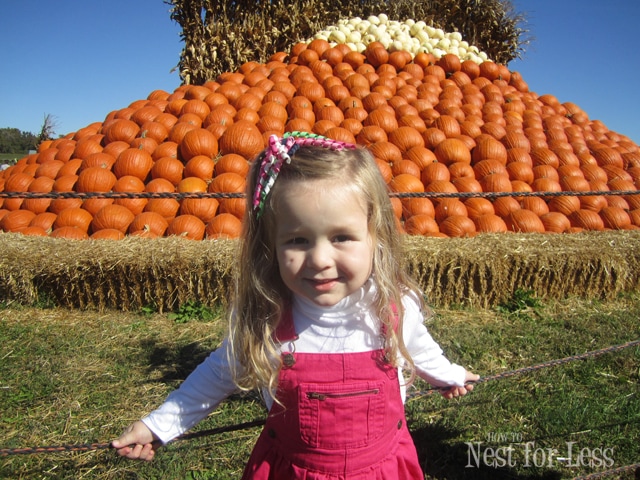 Ellie hanging out by the Pumpkin Pyramid.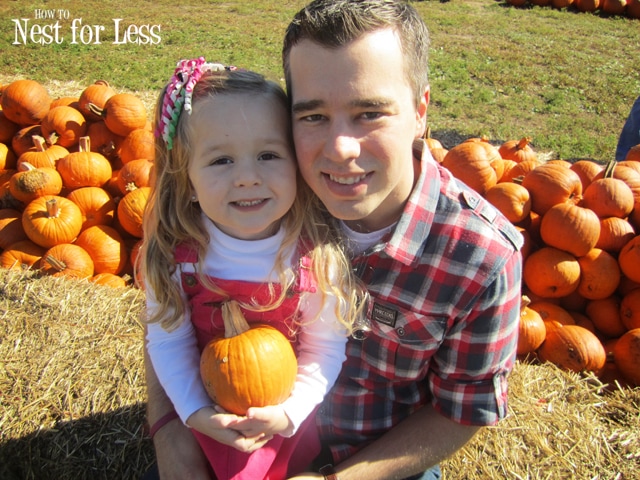 Ellie and Daddy. Of course she says "Mommy, if I hold a pumpkin, this photo will be a lot cuter." Yeah, she's getting used to me taking a lot of photos!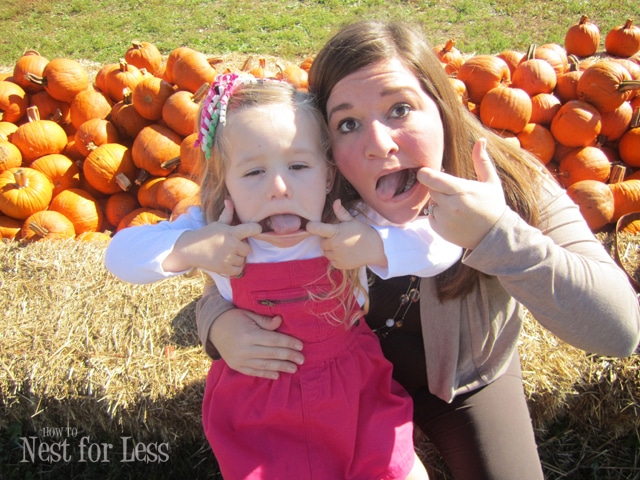 Mommy and Ellie doing what we do best… making silly faces.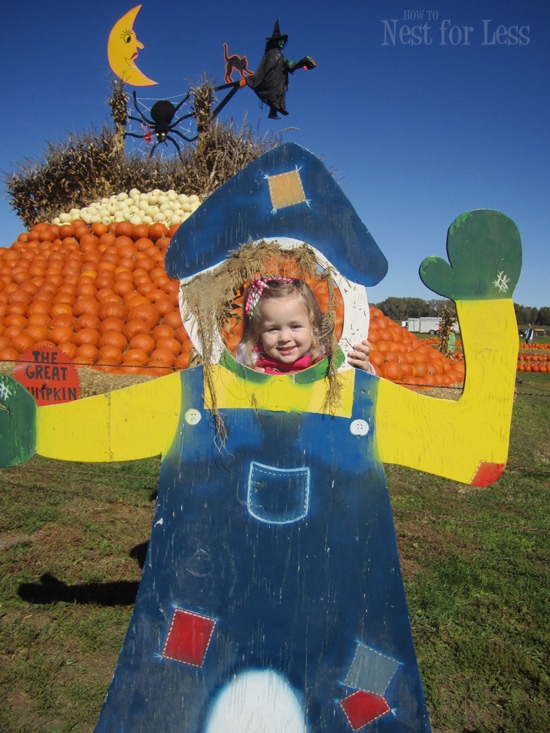 Her head doesn't quite fill the space, but you get the idea!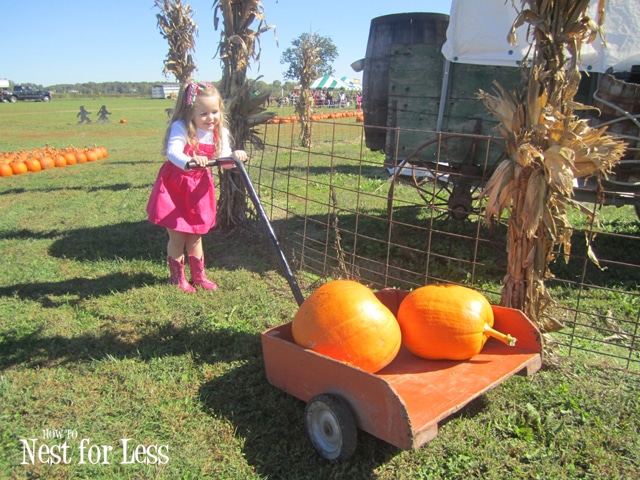 Dang! She's a lot stronger than she looks.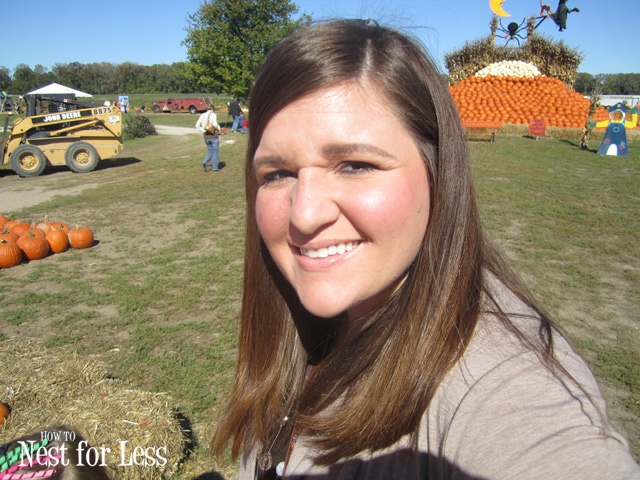 My hubby insists on taking a photo of me, basically looking directly into the sun.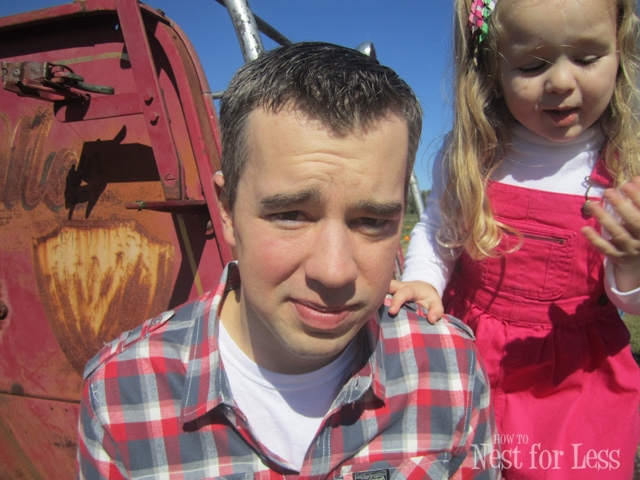 Yep, and this is the darling hubby. Hard to believe we've been together 12 years!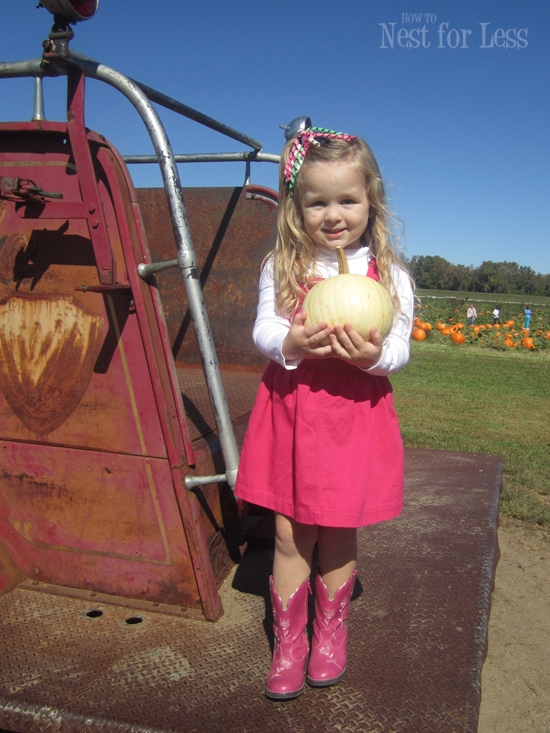 Miss Ellie on the antique fire truck. Don't you love those pink cowboy boots?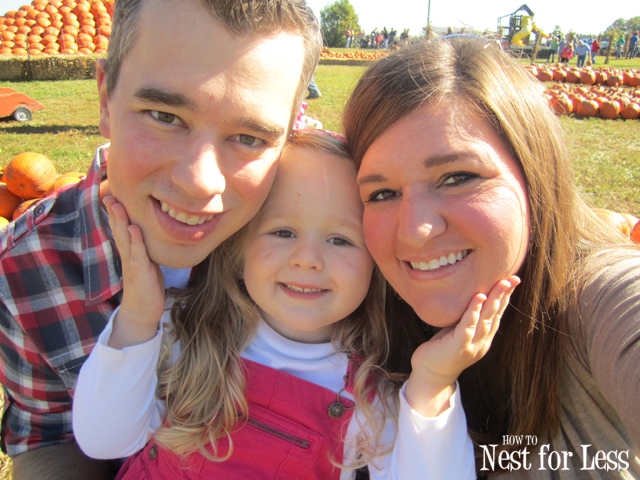 And the happy family! For some reason whenever we take a family pic my daughter places her hands on our faces. It's just an instinct of hers. Pretty cute if you ask me! Plus it hides any double chins :)
Happy Fall Y'all!