One of the best parts of living in St. Louis is that you're only a short drive from some of the most beautiful wineries in Augusta, Missouri. My family always takes an annual trip in the Fall and this weekend we decided to celebrate my mother's birthday at Mount Pleasant Winery.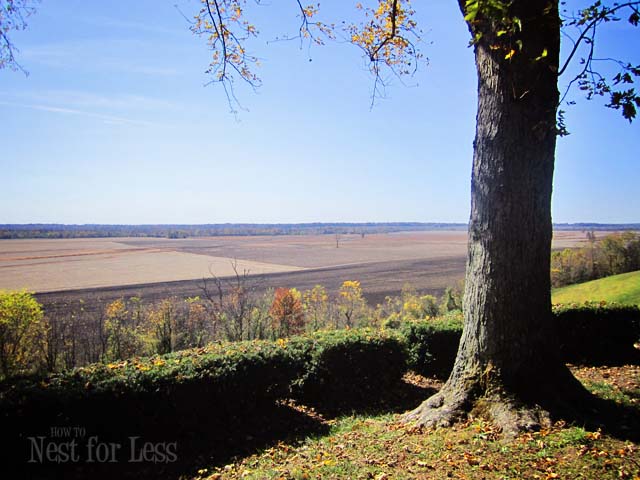 Beautiful scenery, right? Usually in October this place is PACKED with people, but it was the day after the St. Louis Cardinals won the World Series!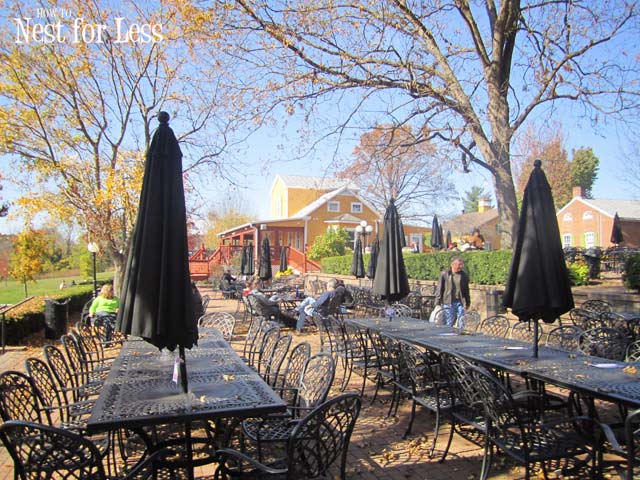 My siblings and I wanted to do something special for my mom's birthday celebration so I decided to create personalized wine glasses for the family.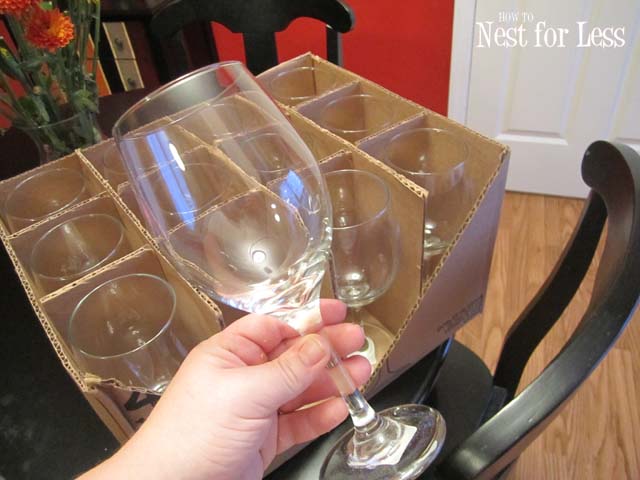 I picked up some great goblet wine glasses from the Dollar Store. Gotta love that!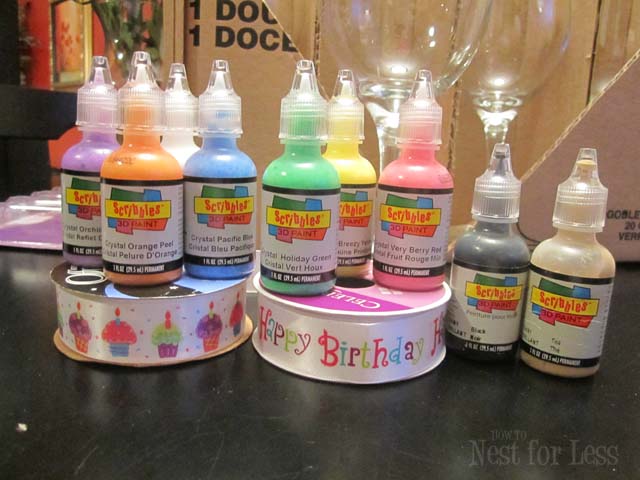 I had some Scribbles fabric paint and birthday ribbon in my craft closet to transform these plain jane wine glasses into some fun souvenirs.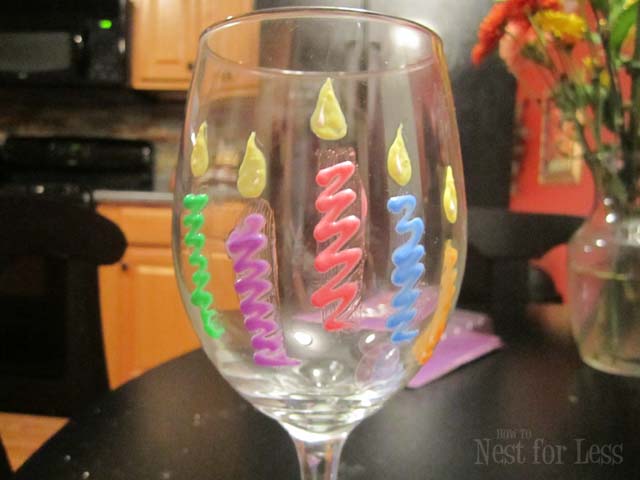 For the birthday girl's wine glass, I painted some candles.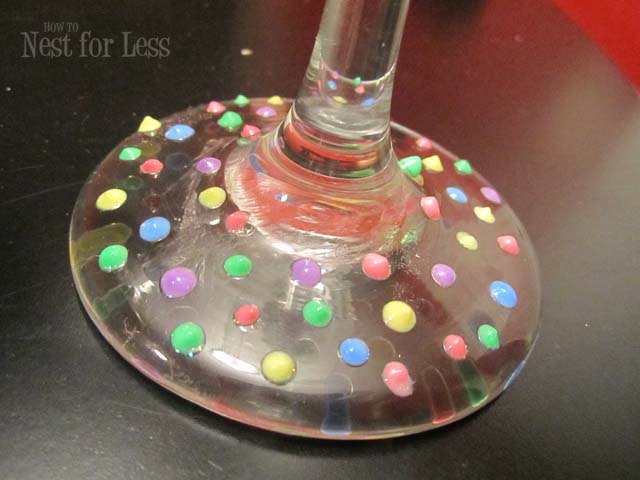 How about some colorful polka dots on the base of the wine glass? Yep, pretty festive!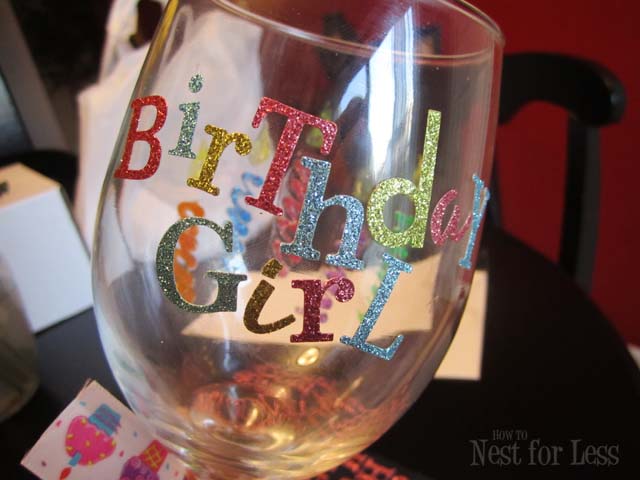 On the opposite side of the candles I wrote "Birthday Girl" using some glitter stickers from Michael's.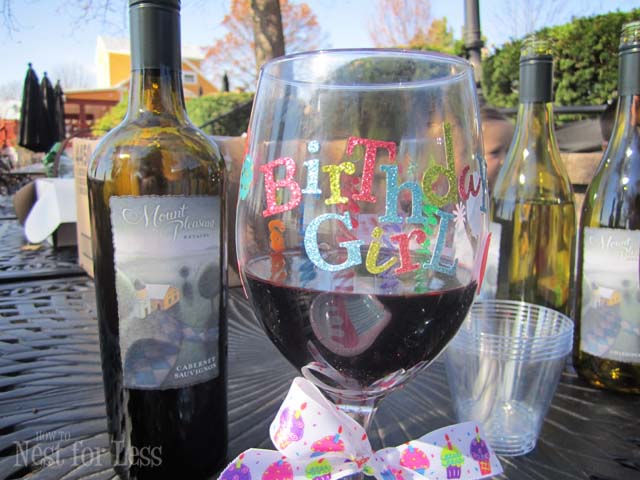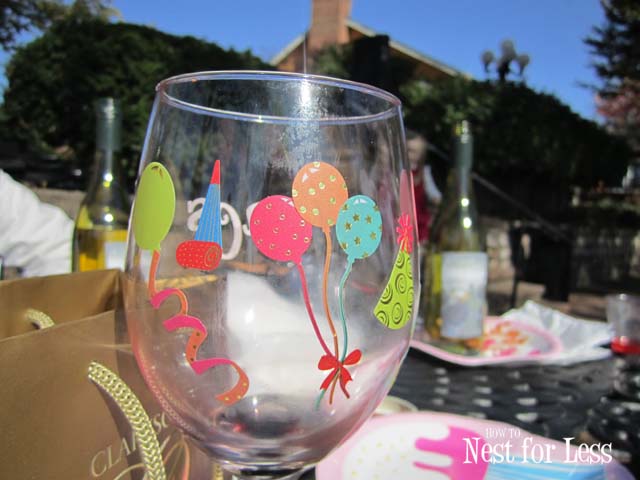 On everyone else's wine glass I decorated the back side with stickers of balloons, party hats & streamers and their family nicknames on the front in the glitter stickers. I think everyone got a chuckle at the personalized gifts, and it was much better than using little plastic cups!
Total cost of all the wine glasses: $12 for the dozen wine glasses (Dollar Store), $10 for the Scribbles paint, $15 for the stickers. $37 total to decorate 12 wine glasses. Definitely worth it!!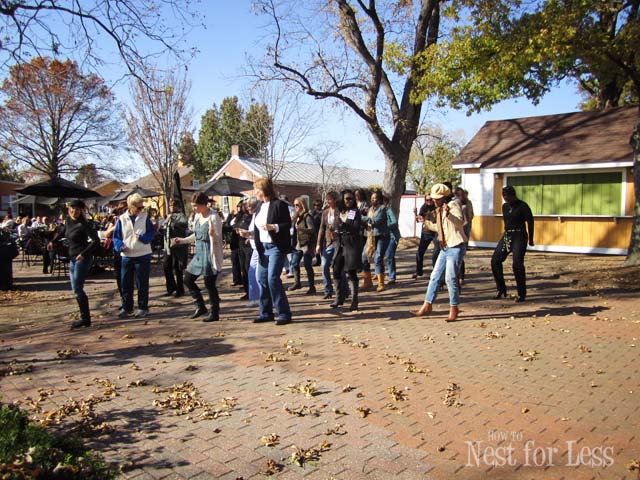 So one of my favorite parts of the day was watching my mom and sister shake their groove thang. The live band was amazing and it's always fun to watch people's inhibitions falter after a couple glasses of wine!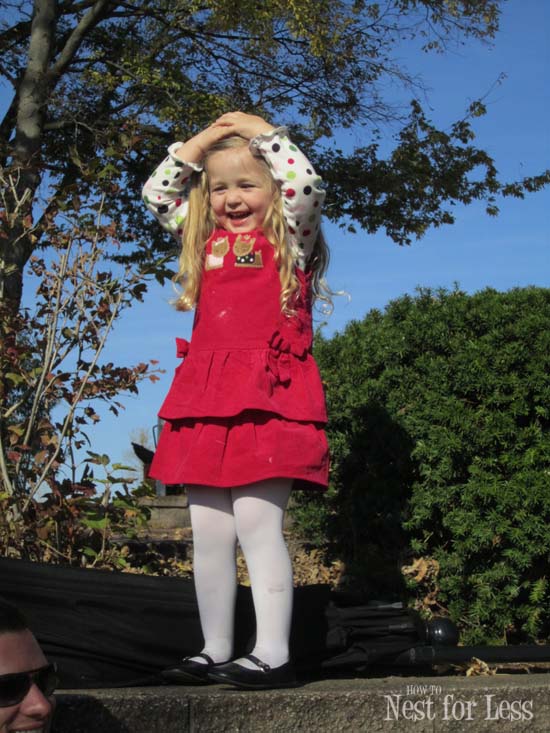 My daughter also had a blast dancing to the music! This girl just loves being the center of attention, can't you tell?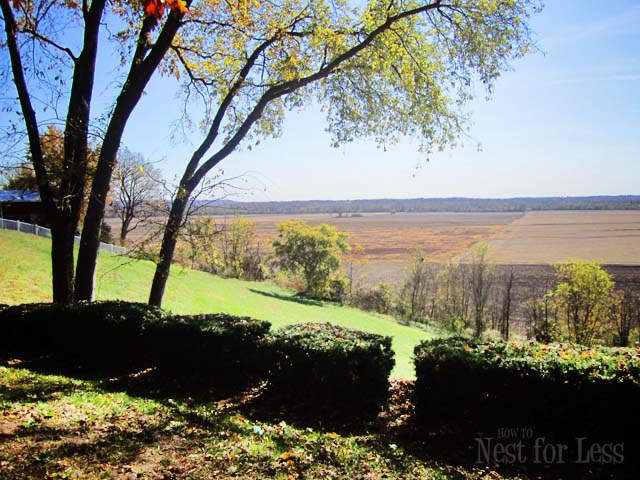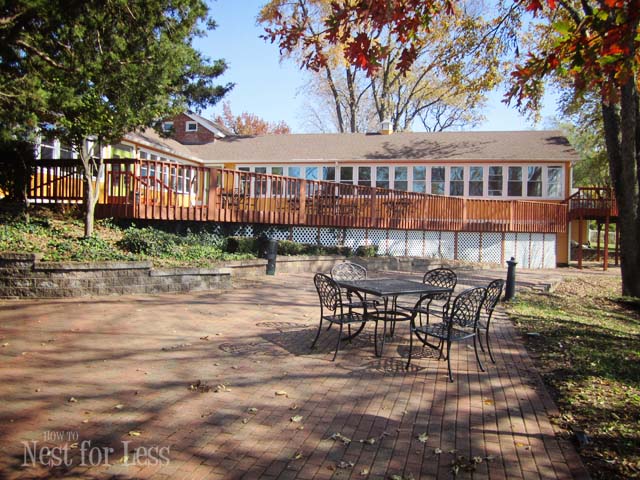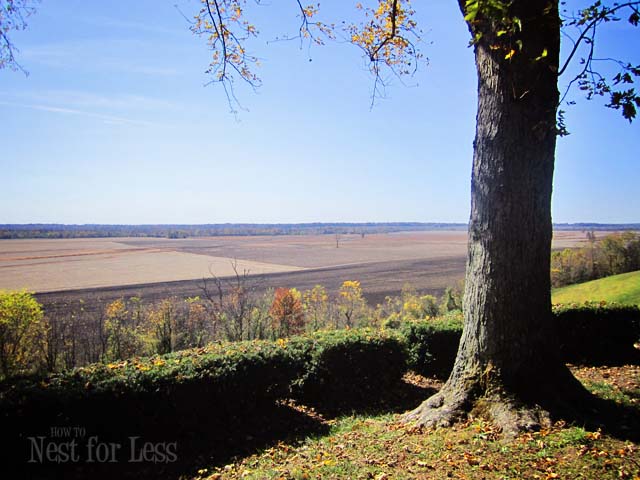 Another fabulous weekend at the Augusta, Missouri wineries. Beautiful weather, picturesque scenery and great company. Couldn't ask for a better weekend! OH, and the STL Cardinals won in the World Series. Yep, it's gonna be hard to top that weekend!
Happy Halloween everyone! Be safe tonight :)