I came across this Winter Bucket List from Kyla at  Funky Polka Dot Giraffe and just thought I'd share this cute idea with everyone!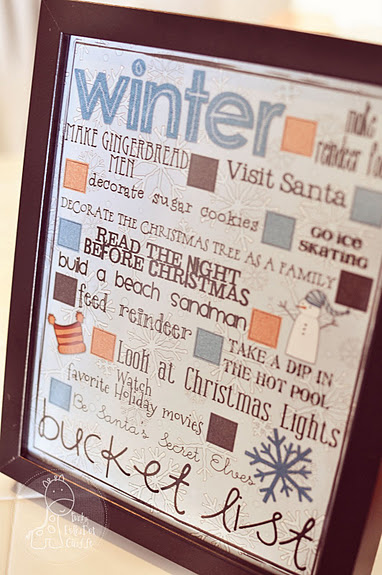 Yeah, as you can guess, I immediately added this to my Pinterest Christmas board! Want to see my other favorite finds on Pinterest? Click here.
OK, now for the printable version from Funky Polka Dot Giraffe. Click here for this awesome Winter Bucket List! And while you're visiting Katie's site for the printable, stay awhile and leave some comment love!
See y'all tomorrow for my Favorites of the Week!