WOW, what a year! I went "live" with this little blog back on May 23rd as a way to record my DIY projects while my hubby was off working nights and weekends. I could have never dreamed that 7 months later I would have over 700 Facebook followers and a daily average of about 5,000 page views.
So to celebrate a WONDERFUL maiden year I thought I would show you some of the Best of 2011 (in my eyes at least!) from How to Nest for Less.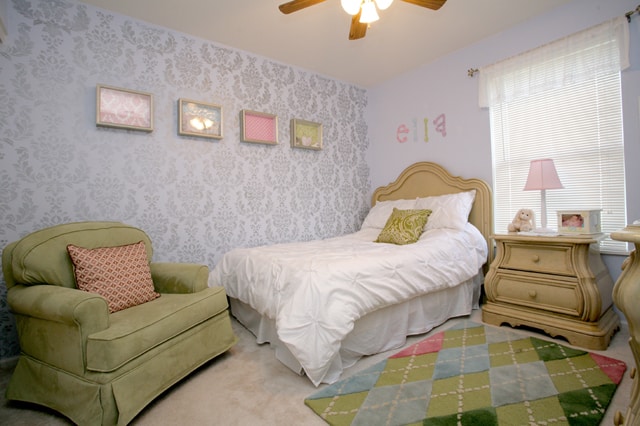 First up is the damask stenciled wall for my daughter's bedroom. This room went from a bright pink Disney Princess themed room to something a little more polished and poised. It was also my first attempt using a Cutting Edge Stencil and I'm still in LOVE with the room makeover.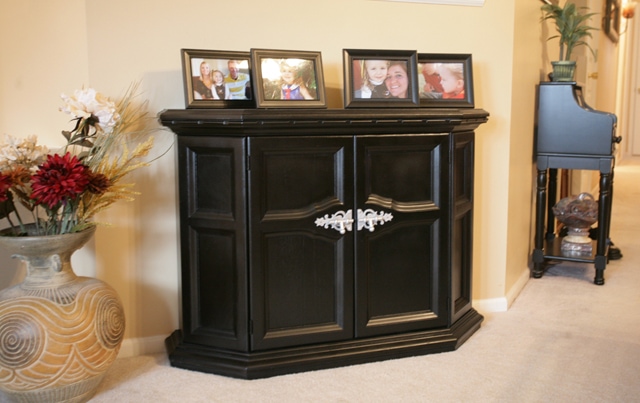 I found this console from Goodwill back in May and thought it would be the perfect piece in my foyer. The accent décor has changed quite a bit since the boring old picture frames, but the slick black and metallic hardware is still one of my absolute favorites!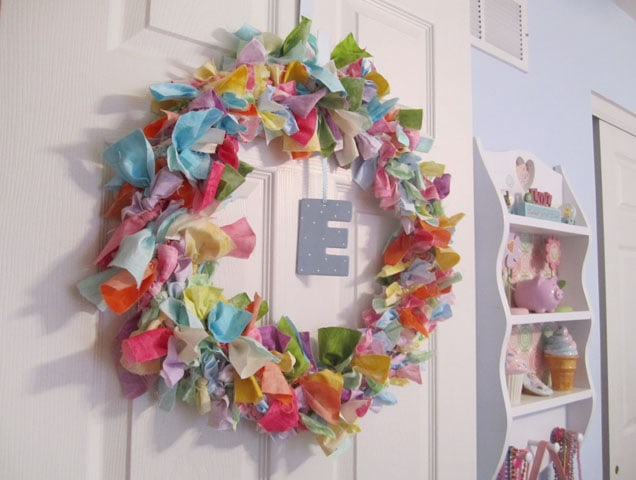 I created a lot of wreaths this year, but my favorite was the fabric scrap wreath for my daughter's bedroom door. Totally diggin' the pop of color and the personalized touch.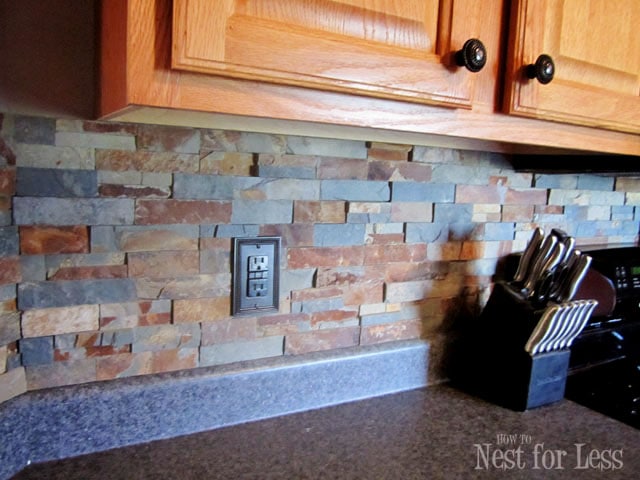 Next up is my mini kitchen makeover with a new backsplash and cabinet crown molding. I couldn't afford to swap out my existing cabinets or countertops without breaking the bank so I found a couple of cheap ways to update my current look for less.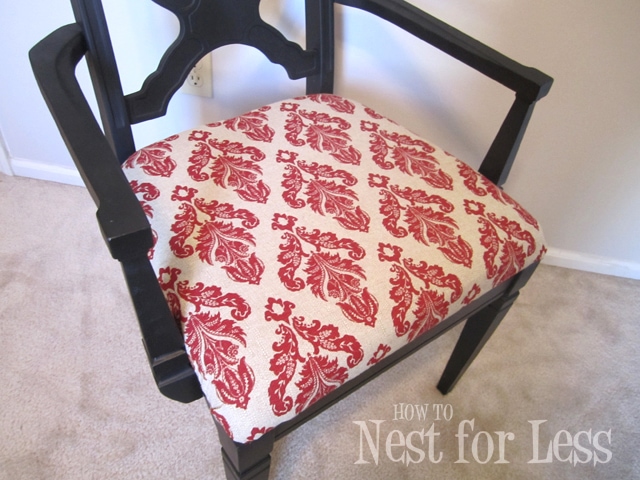 I actually revamped this accent chair twice this year, but this red damask fabric against the black lines definitely steals the show on this makeover!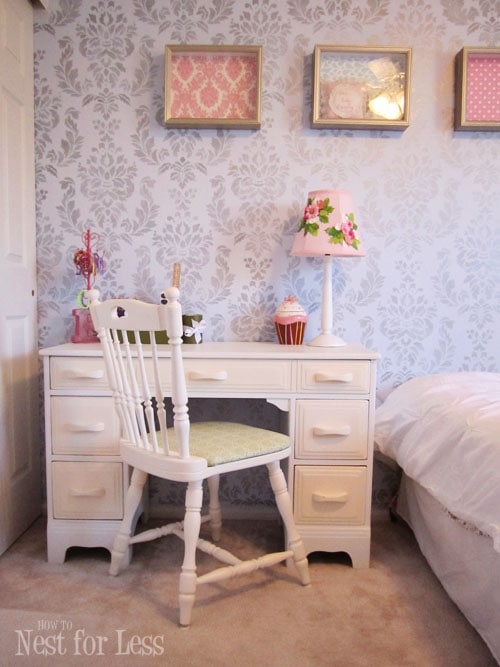 Back to my daughter's bedroom…yeah, I did A LOT of updating to her room this year! Since she started preschool in the Fall, I decided she needed a new desk and matching chair.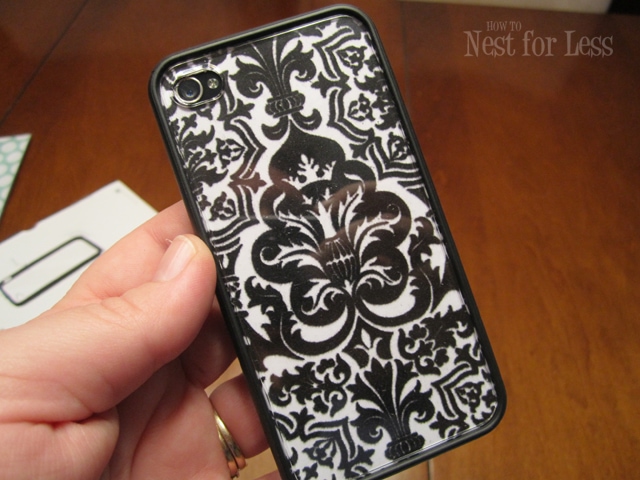 LOVED these easy & inexpensive iPhone covers using scrapbook paper and a clear iPhone case! DUH, why didn't I think of this before?!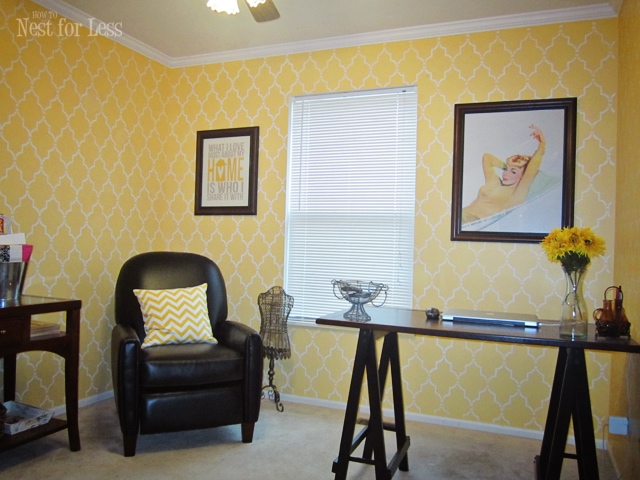 How about my new craft room/home office? While it's still a work in progress with many great updates coming down the pike (including these organizational shelves), I'm still in LOVE with these bright yellow walls and stark white stencil.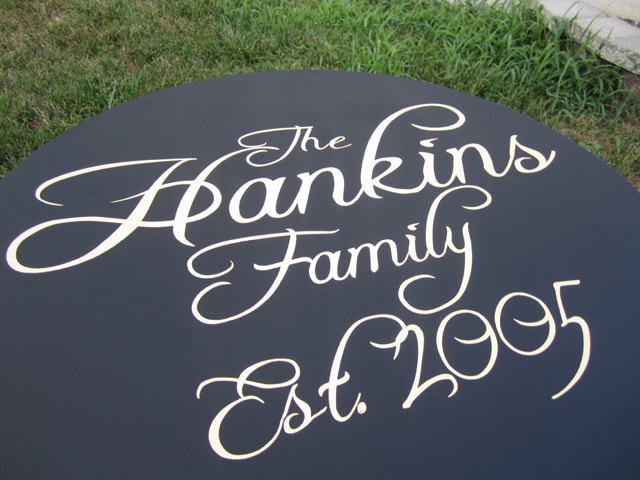 Another centerpiece to my Great Room is this personalized accent table that I created with vinyl lettering, a flea market find and a bit of paint. Yep, this one is a favorite of my hubby's, too!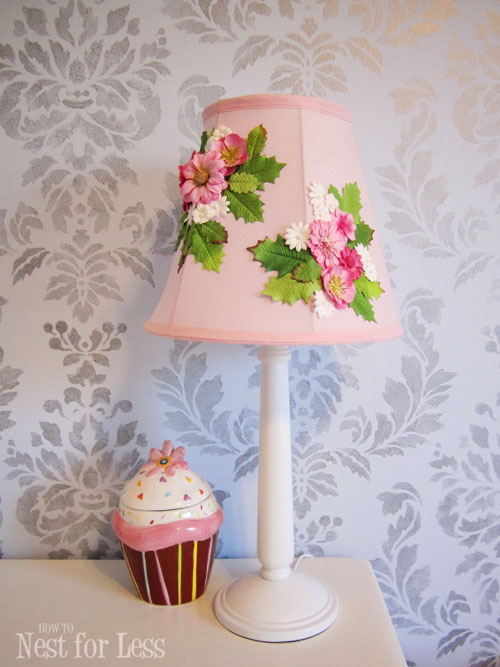 OK, last little project from my daughter's bedroom! This lamp shade makeover (inspired from Anthropologie) was a cheap and easy craft that only took minutes to create. Gotta love that!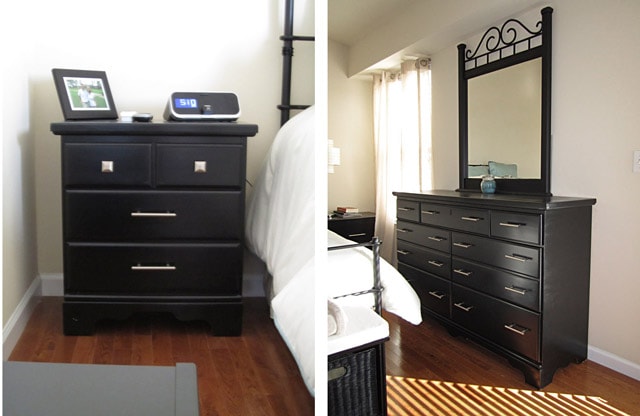 And last but not least is this bedroom furniture makeover I completed for my brother and sister-in-law! You have to see the before shots on this one! Sometimes it's hard to believe what a coat of paint and some new hardware can do for ratty old furniture!
Well that's it for my 2011 round up! I truly am thankful for all of your support throughout these past 7 months.