Two weeks ago I posted about using fabric to cover an old lamp shade to go with my new great room (aint' she purdy? love the red swirls!).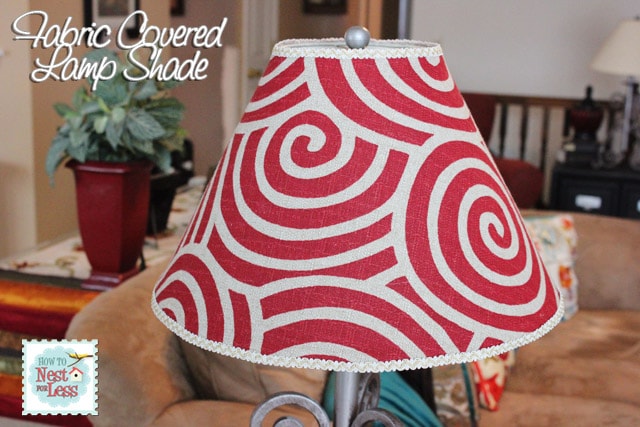 I had another old lamp shade sitting in the basement and really needed to add some extra light by my two red reading chairs. So here we go again…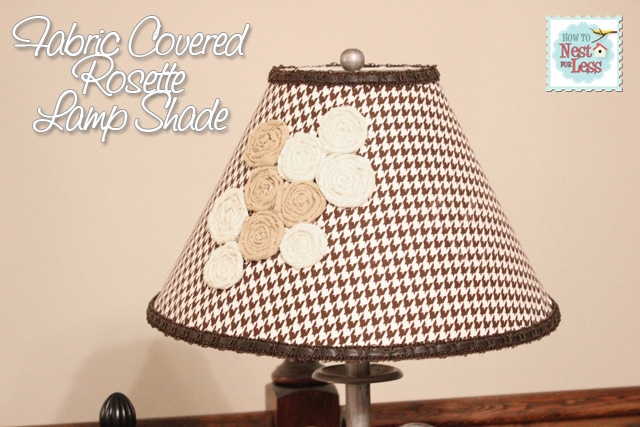 This time I decided to use some brown and white houndstooth fabric that I recently purchased from JoAnn's.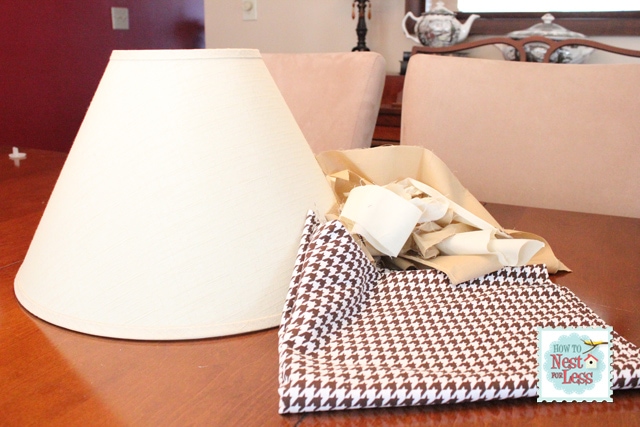 Again I used butcher paper to make a template for my lamp shade (those puppies can be tricky to cover correctly due to the shape!). I then cut out my fabric using the paper template.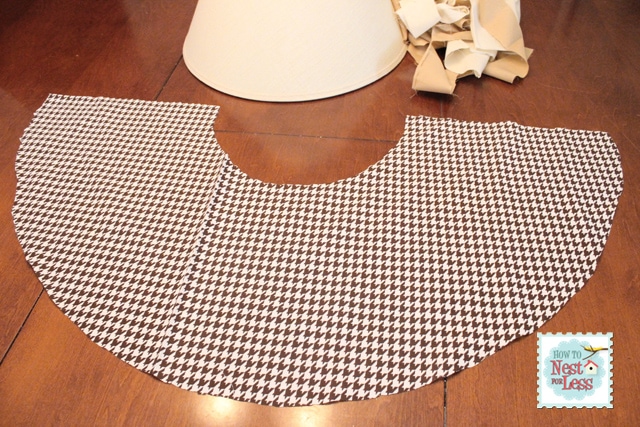 Once I had the fabric glued to the base, I decided to add a little bling and make some rosettes.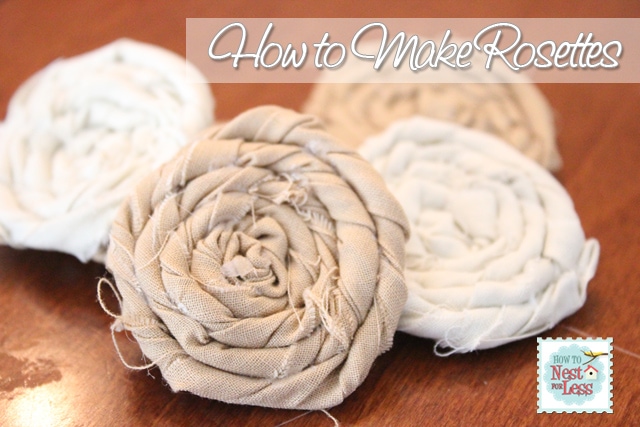 Pin It
If you've never made a rosette before, it's SUPER SIMPLE. Just take a 2 x 12 inch piece of fabric and make a small knot at one end (not too tight). Twist the rest of the piece of fabric and start to wrap around the center knot. Make sure you keep the fabric twisted as you wrap!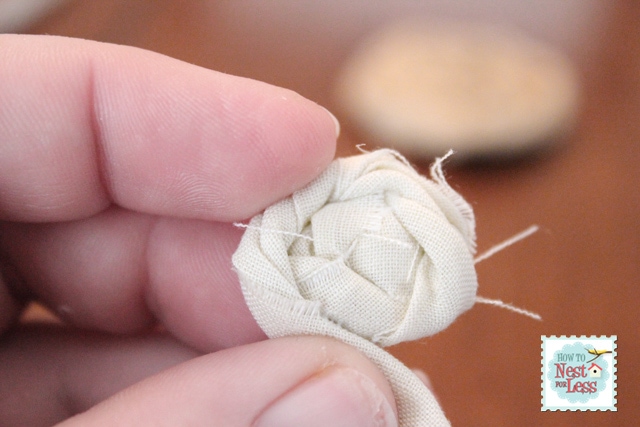 I used my hot glue gun during this process to keep the rosette tight. Also use a dab of your hot glue to adhere the end of the fabric when your rosette is complete (usually underneath so your edges are clean). TADA! That's it.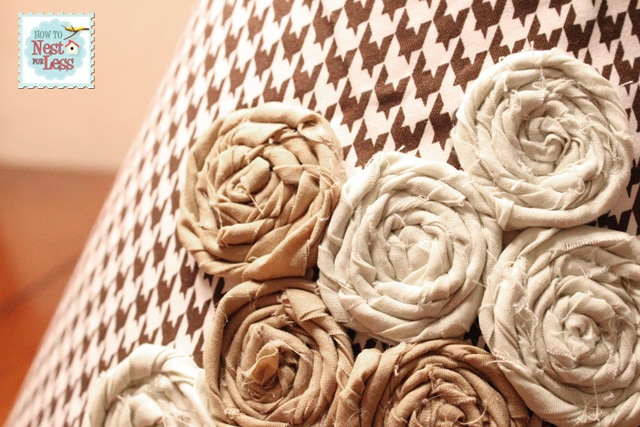 OK, so now that my rosettes are made, I glued a bunch of them to one side of the lamp shade. I finished the entire thing off with some brown leather trim I found at Hancock Fabric. I glued it to the top and bottom of the lamp shade.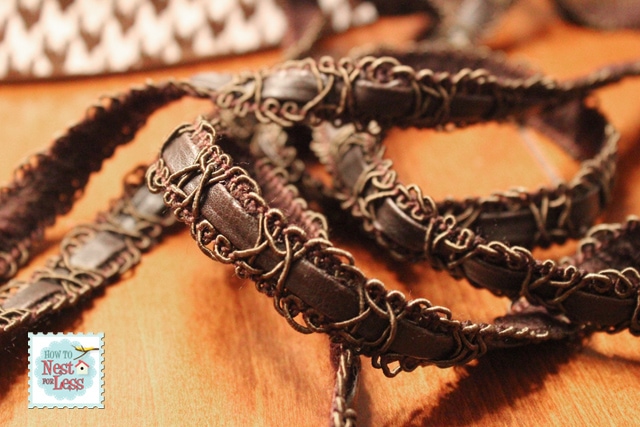 And my lamp shade mini-makeover is complete!