Here again are a couple of my favorite projects I found while flipping through the DIY blog websites. These people have totally inspired me and want me to get out my paint brush (or sewing machine, oven mitt, and anything else crafty)!
First up is this fantastic idea from Polish the Stars. Every little Superman needs a telephone booth for their closet door! Seriously one of the cutest and original ideas I've seen in a long time!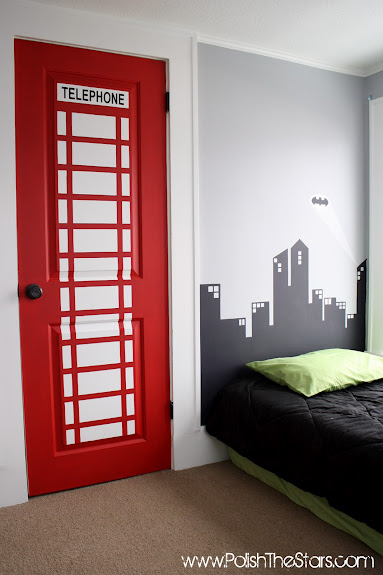 Next up are some creative dino hoodies from Vixen Made. So stinkin' cute! You have to see her photos with the hoodies on her little boys. ADORABLE!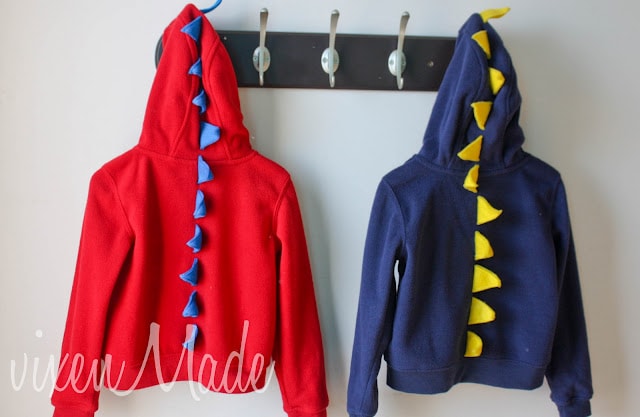 Need a new and unique idea for a Super Bowl snack? How about these Bacon and Cheese Stuffed Eggs from Sand and Sisal. The presentation is just awesome! I might just have to try these…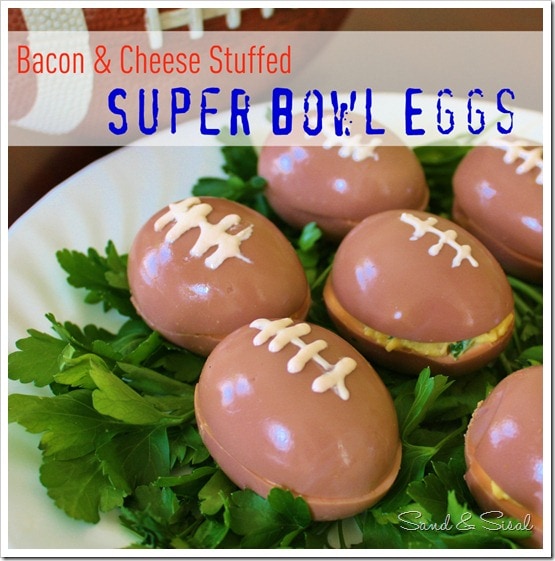 OK, how about a gorgeous kitchen makeover with some impressive tutorials? It's Overflowing shows us a complete transformation, including building a desk, painting cabinets, recessed lighting and more! And now I can easily picture how my kitchen could look with black appliances and white cabinets. I'm in LOVE! Uh oh, now I'm REALLY thinking of painting my cabinets!!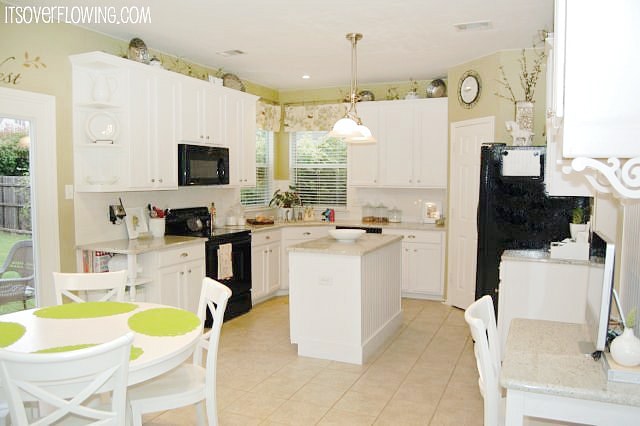 And finally we have a master suite makeover from Creatively Living. Katie does a spectacular job mixing furniture and decor she found from Goodwill, Craigslist and yard sales. You have to visit her site to see the oodles of photos…this is just a sneak peek! The bedroom is simply breathtaking (and amazing what you can do on a budget!).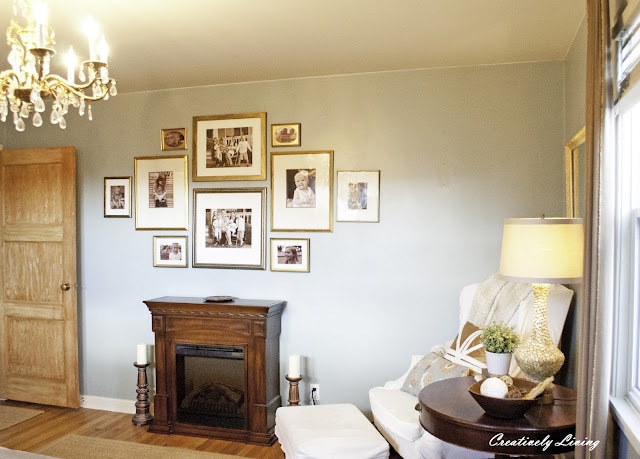 Well, that's it for this week! I'll be announcing the THREE winners at 11am! And stay tuned for some goodies next week as well :) Maybe another giveaway… You'll just have to wait and see!

And don't forget to follow me on Linky Followers! I just added it to my sidebar. I hope you will follow me so we can keep in touch! And of course I'll follow you right back :)

Click for a run down of all past Friday Features.