I really didn't have anything to post today so I thought I'd show you a little project that I did for my Aunt's front door. She was sick of her plain ol' sidelights and wanted to spruce them up a bit.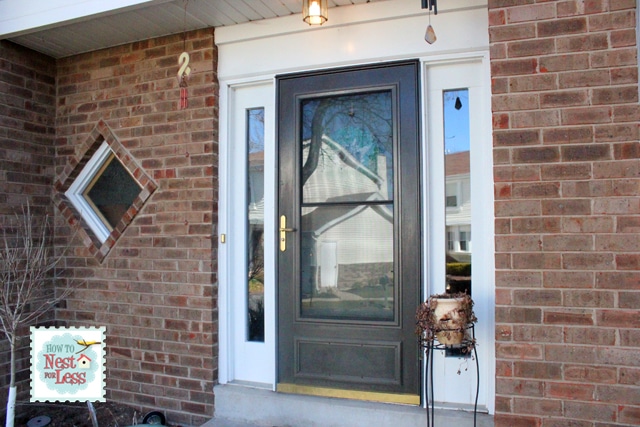 Yeah, sorry for the dead photo but it's winter in St. Louis… well, kinda. It's been 50 degrees recently but nothing is green yet!
My aunt wanted something that looked like stain glass so I got to work and created something flowery and fun! Pretty huh?
Luckily my brother-in-law owns a professional sign shop so he had window cling material on hand.  This stuff is AMAZING!!
It's adhesive on one side and clings easily to your window (on the outside). It is meant to be outdoors so the color and material will definitely last through the rain, snow, sun and anything else you throw its way!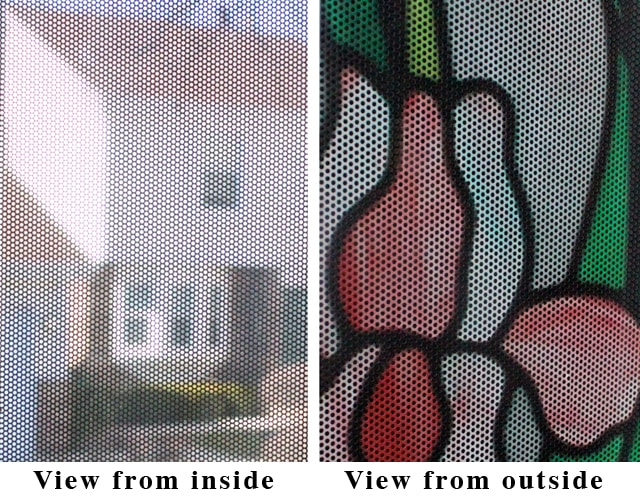 The other cool part? You can see perfectly from the indoors looking outside. Yep, from about 5 feet away you can't even tell there's a window cling on your door! Seriously, this stuff is CRAZY COOL! You can see outside perfectly, as if nothing is even on your door.
BUT when you're on the front porch, all you can see is the design you've printed! You have to be about 2 inches away to see anything on the other side. Not quite sure how this stuff works, but I was floored when I installed it!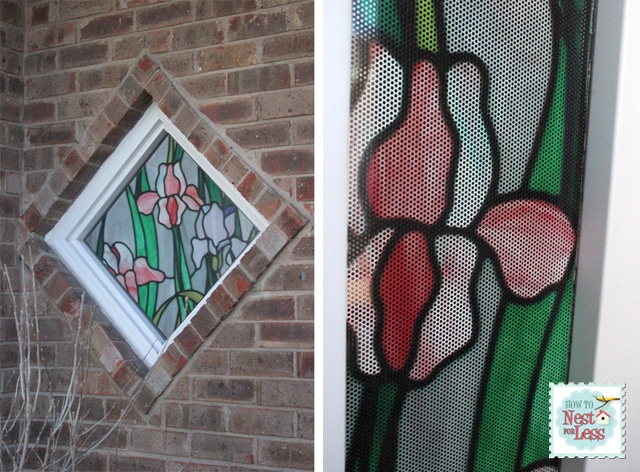 Here's a shot of the corner window.
Looks like actual stained glass, right?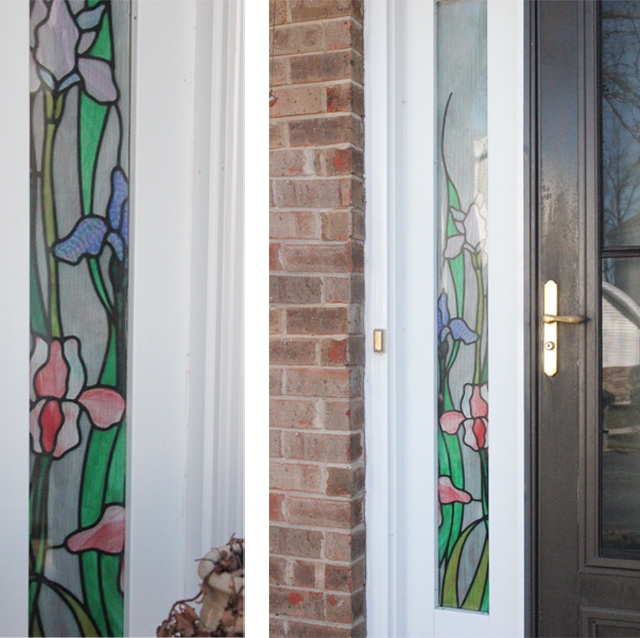 Well, I know my Aunt is SUPER HAPPY with the final results! Sorry for the crappy photos, but again… last minute photo shoot and crappy St. Louis weather! Oh well, Spring is just around the corner and these new flowery sidelight window clings definitely help get you in the mood!
Now I need to figure out a project with this material for my home!