What a busy (yet wonderful) weekend! On Saturday my hubby and I worked on giving our master bedroom a bit of a makeover! I'll have the reveal coming next week… I can't wait to show you!
But most of this weekend was spent celebrating Easter. It all began on Saturday evening at my parent's house.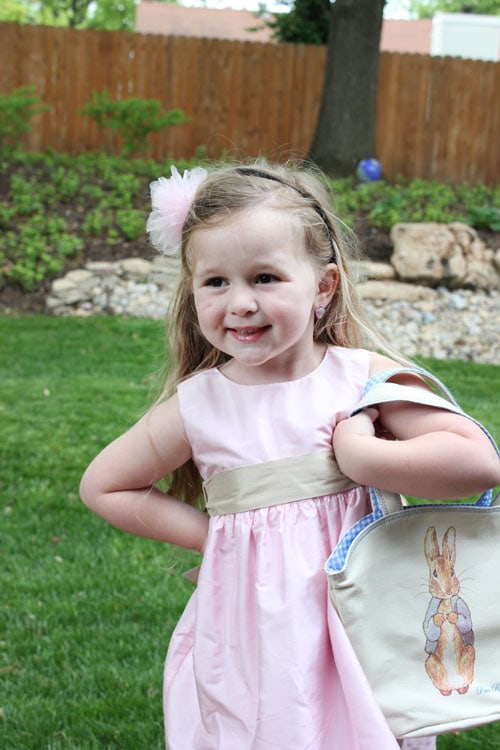 Since my daughter Ellie is the only grandchild on my side of the family, she had an Easter egg hunt all to herself! One of my older brothers hid 8 eggs around my parent's yard, and I'm telling you it probably took 20 minutes for her to find those eggs! She sure had a ball though!!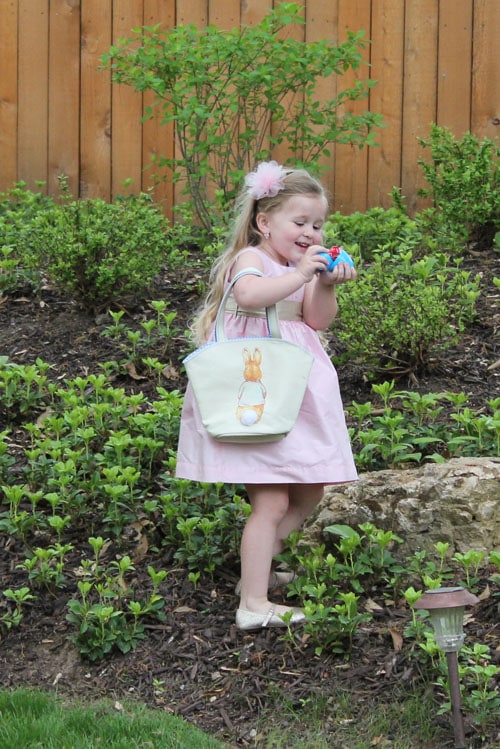 After dinner the adults played our own little version of Win, Lose or Draw. It was our first try attempting this game and boy, was it FUN! (and quite competitive). I have a feeling we have a new family tradition…
We also finally dyed some Easter eggs. Yep, my little future crafter hard at work!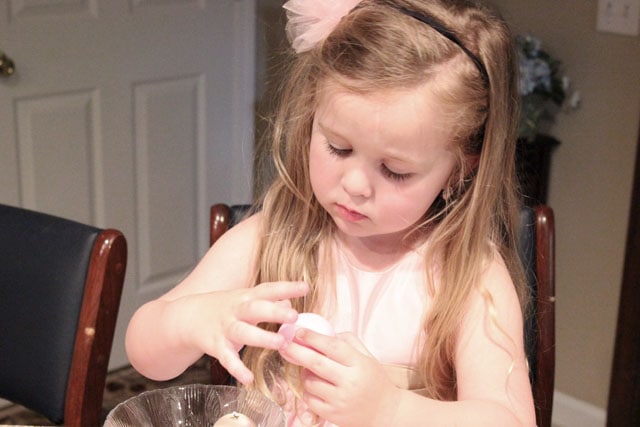 Sunday morning we were awakened by my little ladybug running into our room telling us the Easter Bunny had visited during the night! We rummaged through the basket, ate some chocolate (and breakfast), read some Bible stories explaining the meaning of Easter and attended Mass as a family!
After that it was on to my hubby's side of the family. My hubby is one of seven kids so we have LOTS of kids on his side… 18 nieces and nephews, plus my own!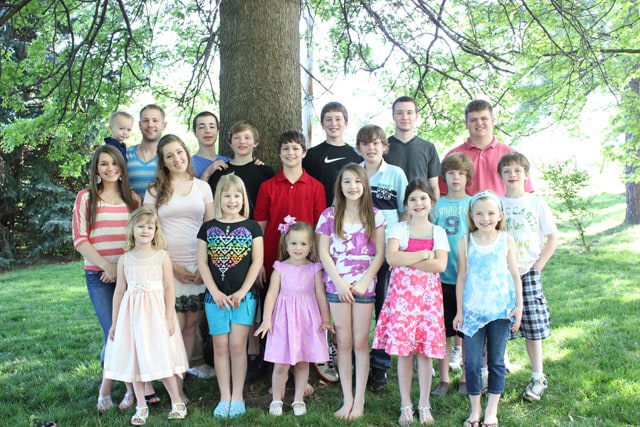 Of course we had another Easter egg hunt for all the kiddos! Do you see my daughter's little bag? My mother gave it to her for Easter and it's simply adorable with the big ol' cotton ball tail! Ellie loved toting it around collecting all her eggs.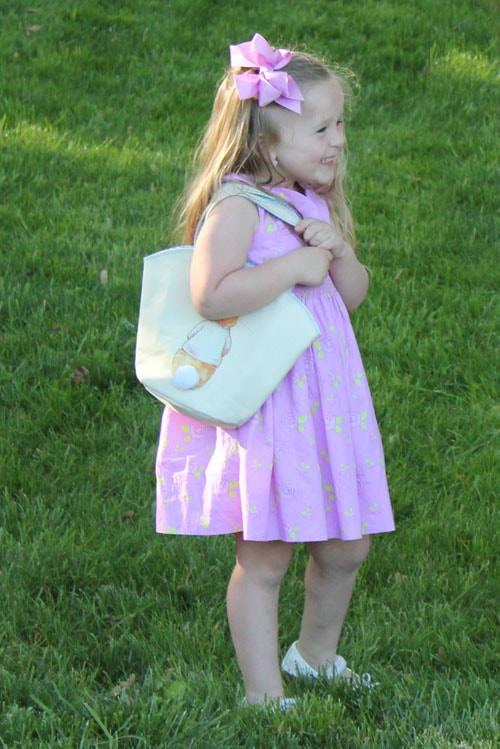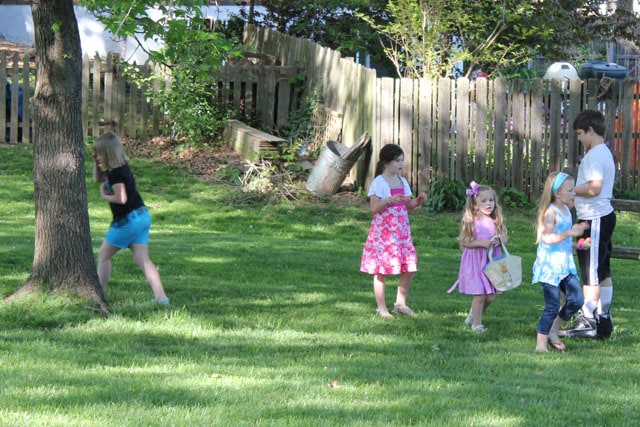 And a big tradition on my hubby's side of the family is the Easter piñata! Yep, nothing says the Lord Has Risen like smashing a wiffle ball bat into Spongebob's face.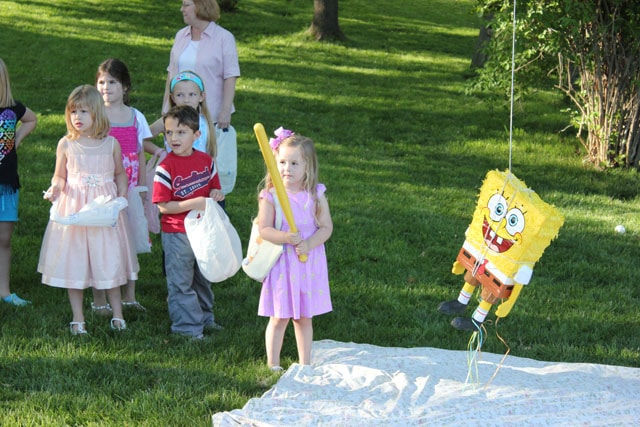 But with that many kids on the family and all the parents, it's quite a crowd pleaser!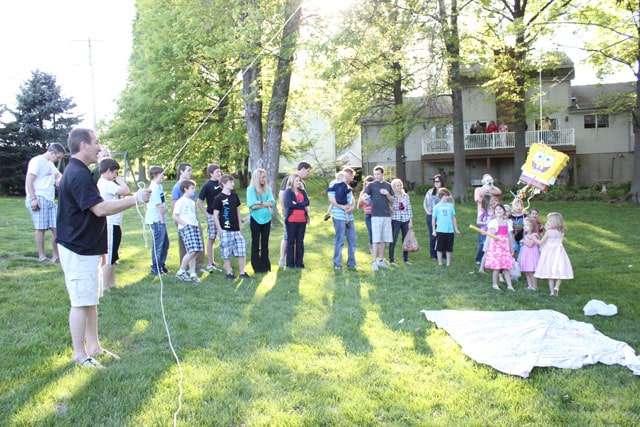 And the kiddos really look forward to the goodies inside :)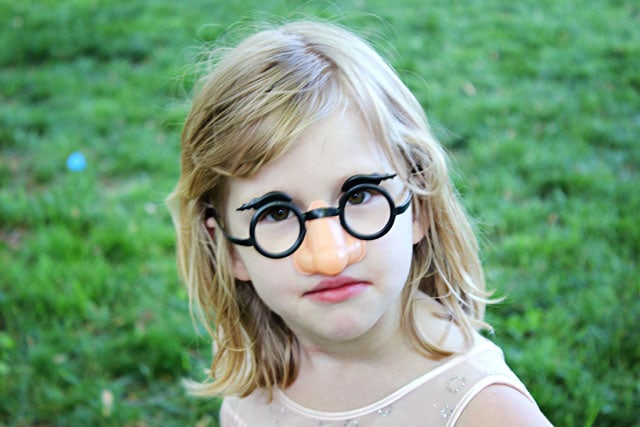 Luckily the weather was absolutely gorgeous so we spent the entire day outside…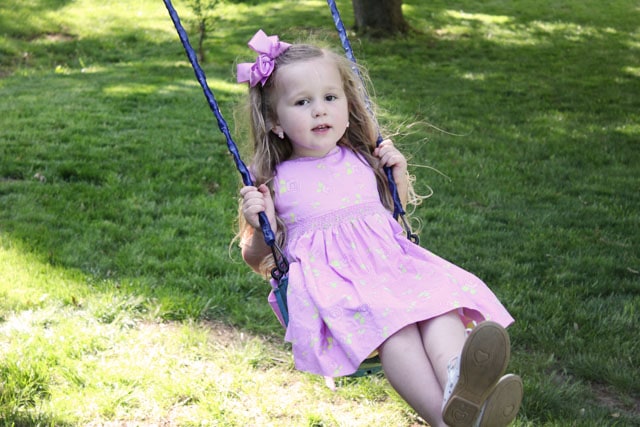 Swinging and riding bikes!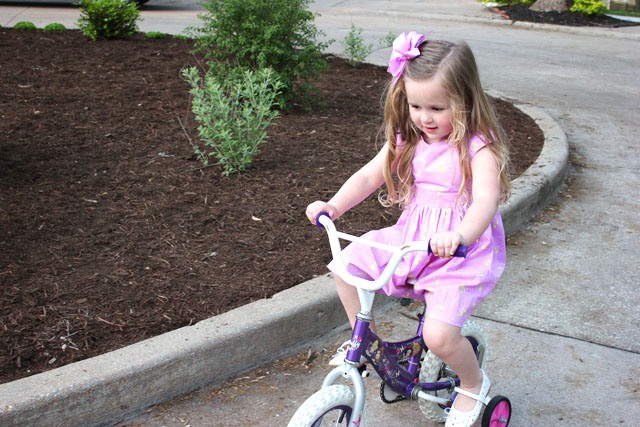 It's sad that the weekend had to come to an end, but it was fun while it lasted!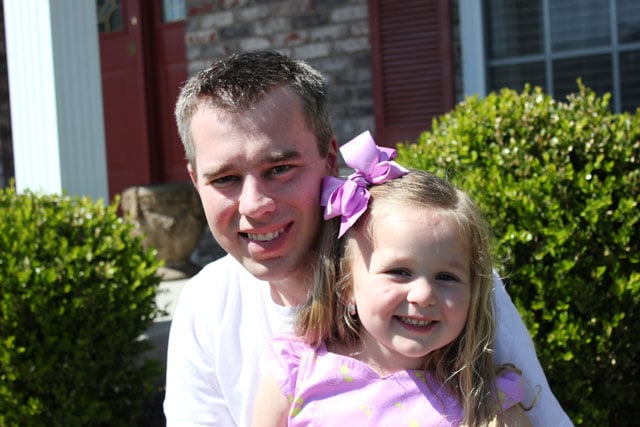 I hope anyone else celebrating had a fabulous weekend with family and loved ones! I'll be back later tonight at 7pm CST for a Party with My Peeps! Make sure you come back to link up your favorite projects of the week!