On Saturday I attended my first blogging conference ever, The SITS Girls Bloggy Boot Camp in St. Louis! It was a one-day event to learn more about social media and blogging from some of the best in the business. Like who??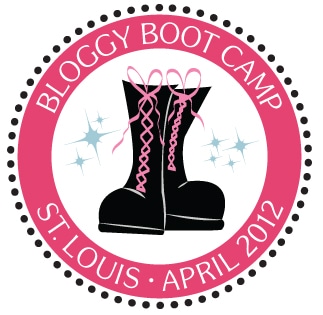 Um… Laurie Turk (or you may know her as the TIP JUNKIE!!) Yep, that a photo of us together! We're totally BFF's now!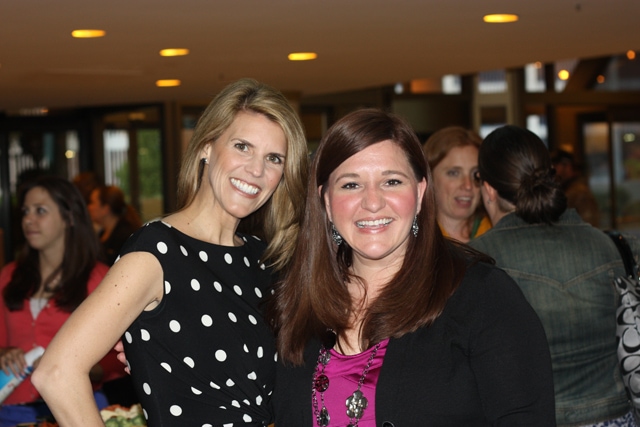 Here's another photo with some of my favorite DIY/craft bloggers… Cheryl from That's What Che Said, Debbie from Debbie Does Creations, Laurie Turk from Tip Junkie, ME, and Kelly from Live.Laugh.Rowe.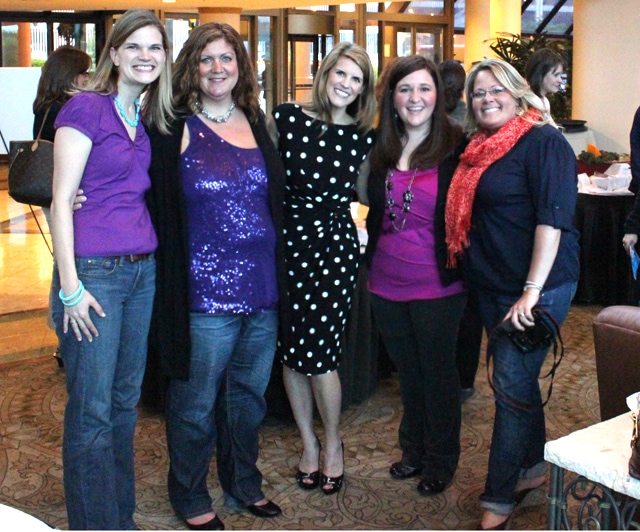 So of course one of my favorite parts of the Bloggy Boot Camp was listening to Laurie talk. Man, this girl had some AMAZING tips!! I could have listened to her talk for hours. And the best part? She was SO REAL. I mean down-to-earth, normal chick. Seriously, LOVE this girl even more now!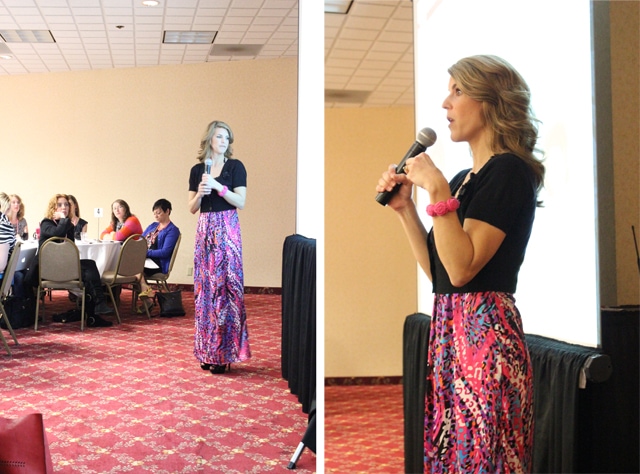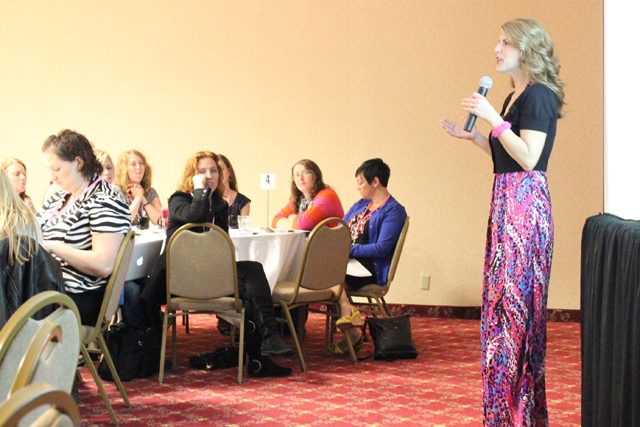 Tiffany Romero is the main brain behind the Bloggy Boot Camp and is successful for a reason… cause this girl knows her stuff. How to make a business out of blogging, how to gain sponsorship, how to guest post, etc. SO MUCH INFO!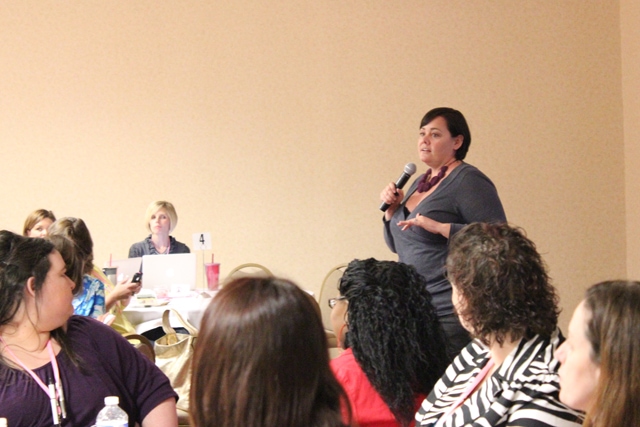 We also had the pleasure of listening to social media tips from Annie Shultz, owner of Mama Dweeb. She's also publisher of the eBook "Using Blog Tools Wisely".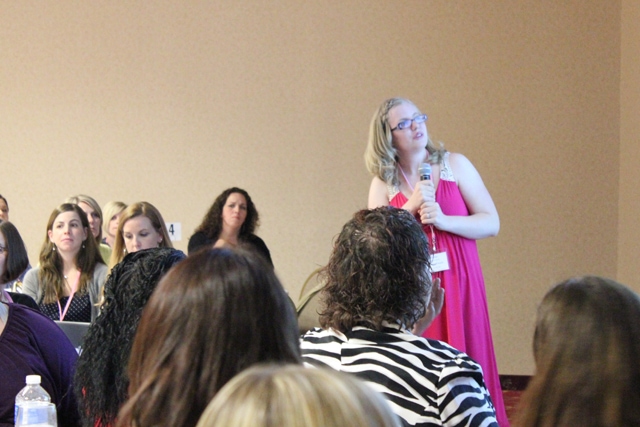 Allison Talamantez (pictured below) was from Sway in Real Life. Allison spoke about sponsorship opportunities, finding brands to work with and pitching your ideas.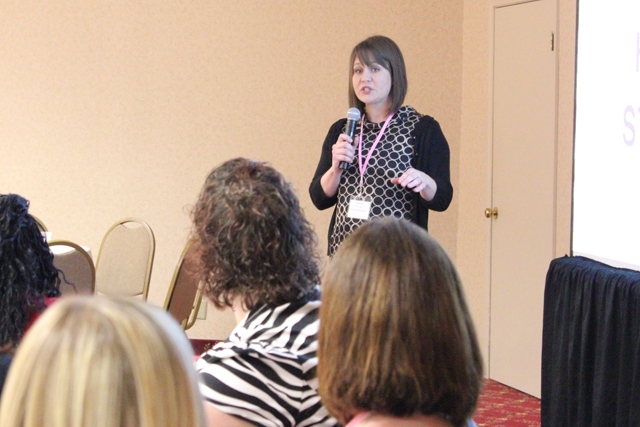 Cynthia Wheeler from Nap Warden talking about putting your best face forward in blog design, graphics and branding.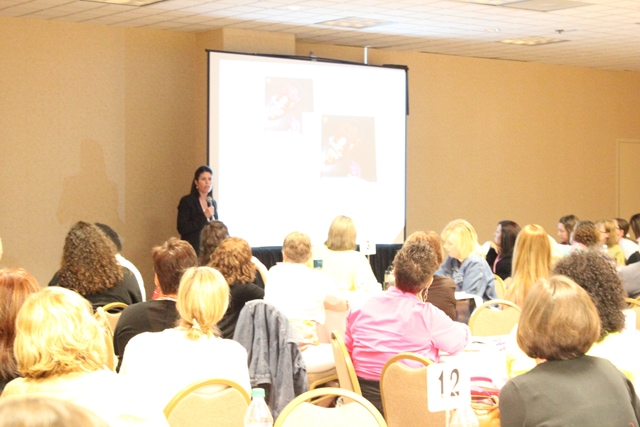 And of course we had the local girl Danielle Smith from Extraordinary Mommy talk about the new phenomenon, Vlogging (or video blogging). This girl is such a pioneer in this niche. I love hearing valuable information from experts in my little blogging world!
And of course (again) I have to mention some of my bloggy DIY/craft girls that were in attendance with me since we had such a ball together on Saturday!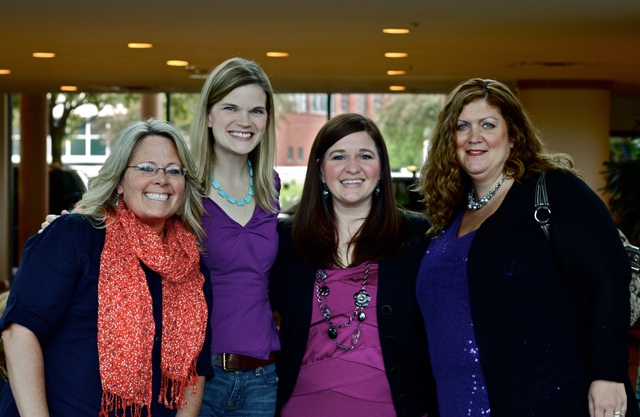 If you're interested in learning more about the Bloggy Boot Camp, visit their website to find out if they're coming to a town near you! Trust me, it was a fantastic day with tons of information and valuable tips!