IT'S MY ONE YEAR BLOGIVERSARY!
Yep, it's hard to believe I started this blog one year ago. I've had such an amazing time creating new projects and making new friends; it still amazes me how much this little blog has become such an integral part of my life!
So to celebrate, I'm having some fantastic giveaways this week (to say THANK YOU for the love & support) and I'm going to share a little bit more about ME each day!
So today's topic?
MY TOP 5 FAVORITE PROJECTS THUS FAR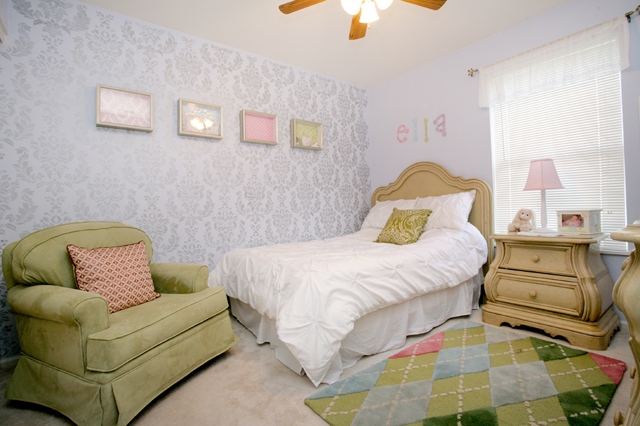 My Daughter's Bedroom Makeover
I turned my daughter's hot pink mess of a bedroom into a room she can really grow into. I painted the room a light blue, stenciled an accent wall, purchased new bedding and added some finishing touches.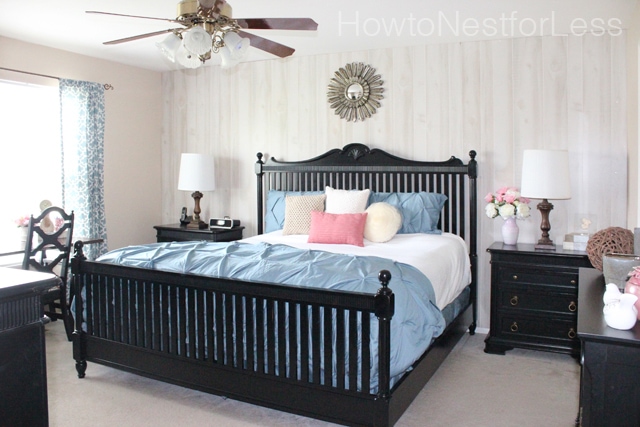 Master Bedroom Makeover
I wanted to make our bedroom light and bright! We kept our black furniture, but added a white-washed wood panel accent wall, new bedding, fun & funky dry erase boards, and some fabulous accessories.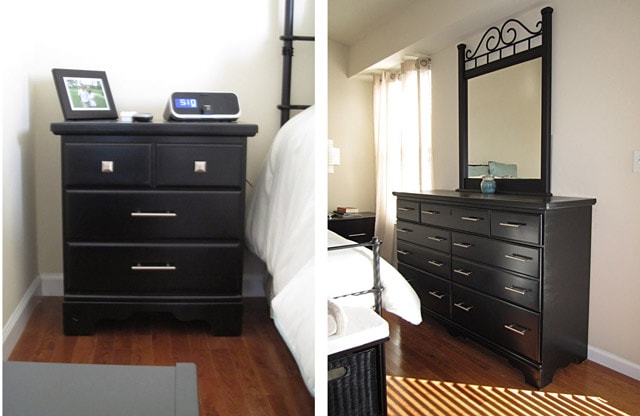 My Brother's Bedroom Furniture Transformation
My brother and his new wife has mismatched furniture when they moved into their new home. To give everything new life, I painted all the pieces black and added new hardware. LOVED this project!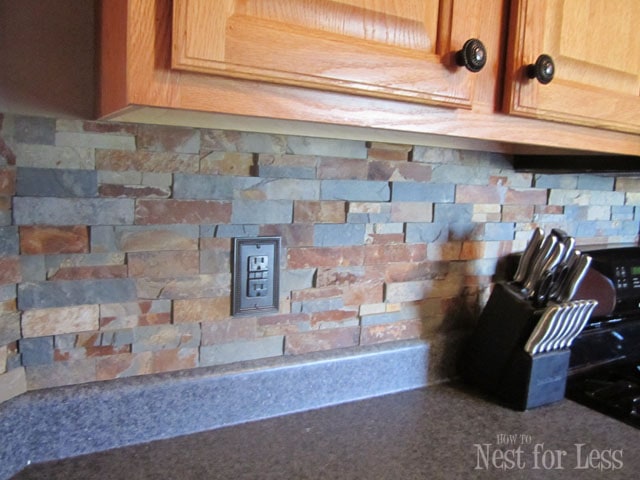 Stone Kitchen Backsplash
I was trying to make sense of my grey countertops and orange oak cabinets. This past year we installed this stone backsplash that really brought together the two colors. I'm happy for now, but see painted cabinets in my future!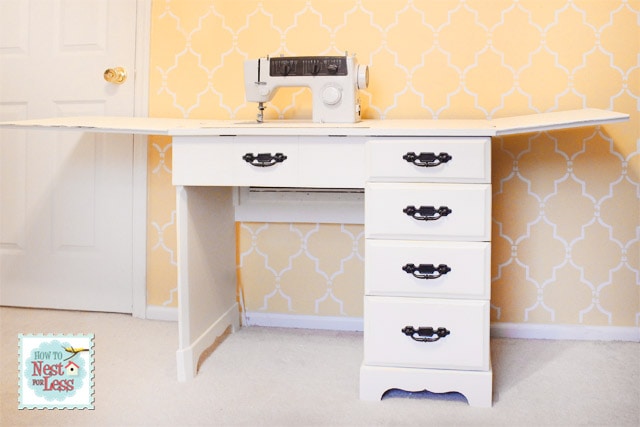 Sewing Desk Makeover
I received this sewing desk from my aunt over the winter. It's amazing what a fresh coat of paint can do! Now I just need to learn how to sew…
____________________________________________________________________
There's so many more projects that's I'd LOVE to share with you from this past year, but I'm sure you're itching to get on to the first giveaway of the week…so here we go!!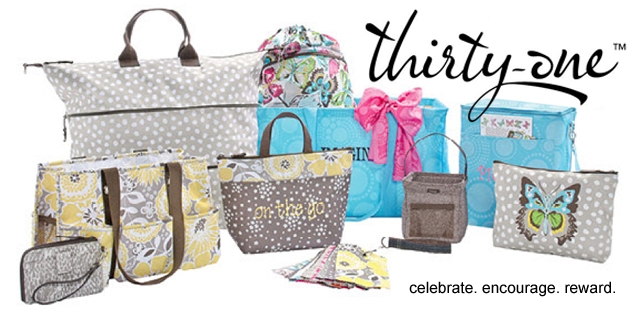 My friend Kerry, a Thirty-One consultant, asked if she could do a fabulous giveaway on my website for you WONDERFUL readers, so of course I said YES!!
The product Kerry is offering to give away this week is an Organizing Utility Tote with 7 outside pockets. Great for a diaper bag, gym bag, sports bag, mobile office, etc.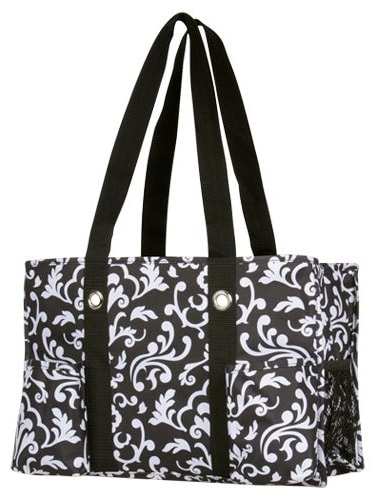 And there are WONDERFUL MAY SPECIALS!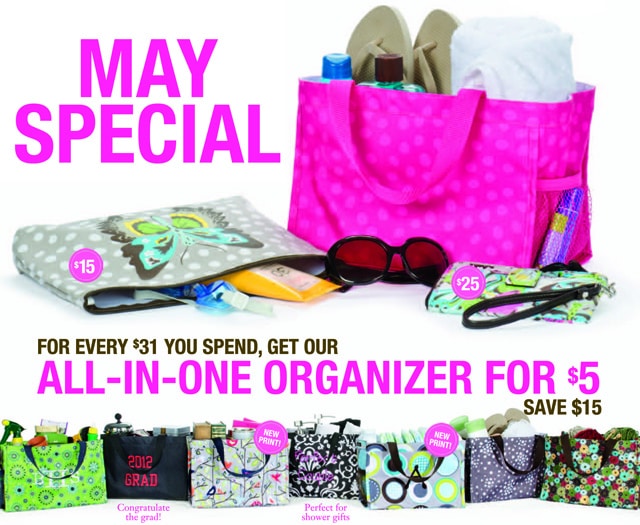 Kerry is offering an additional 10% off to all orders for the next two (2) weeks!  All you have to do is email Kerry at perk6@sbcglobal.net with your order and put the code NEST in the email.
If anyone is interested in doing a catalog or in home party, you will earn ONE FREE ORGANIZING UTILITY TOTE just for booking your initial party and an additional free item for each party that is booked off you!
OK, here's how to enter the giveaway!
Winner will be chosen through Rafflecopter on Friday, May 18th and notified by email. GOOD LUCK!
And don't forget to join Kerry's Facebook page so you can receive updates and information on new promotions, you can click HERE. Since it is a Private Group, you will need to "Ask to Join" at the top right of the page (also, you must use your personal FB account).