I'm pretty sure most of you know that I was at the Haven Conference last week. Yep, it was life changing! One of the absolute best experiences I've had thus far as a blogger… ok, probably THE BEST experience I've had! I'm sure this will be one of many posts (let me apologize in advance for that one but I promise I'll share a bunch of cool stuff!).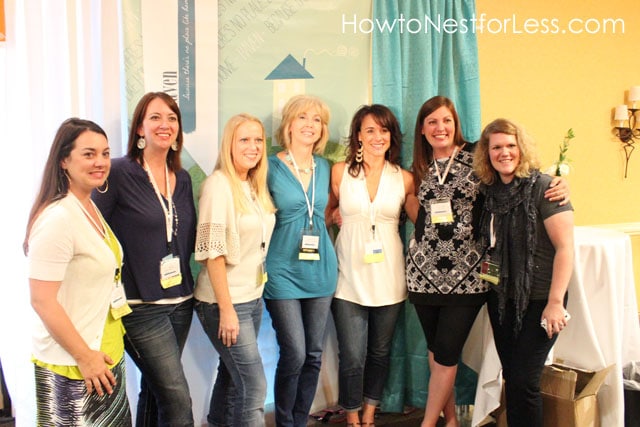 First off I want to say a HUGE thank you to the official Haven Mavens: Kate from Centsational Girl, Sarah from Thrifty Decor Chick, Beth from Home Stories A2Z, Rhoda from Southern Hospitality, Traci from Beneath My Heart, Chris from Just A Girl and Marian from Miss Mustard Seed. Yeah… incredible group of ladies!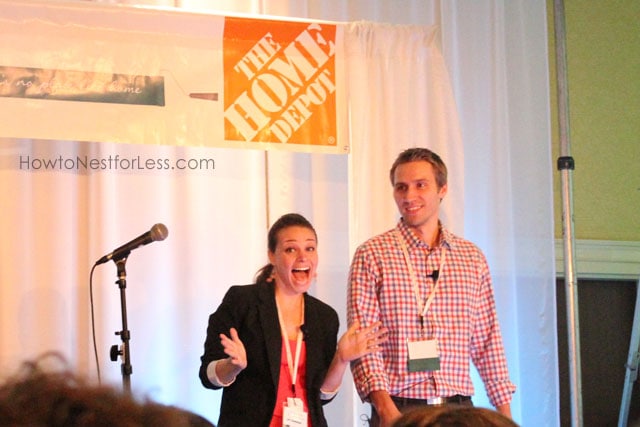 We opened up Thursday morning with a keynote speech from Sherry & John of Young House Love. This couple is so down to earth and filled with wonderful DIY & bloggy knowledge! LOVE them even more now… if that's even possible.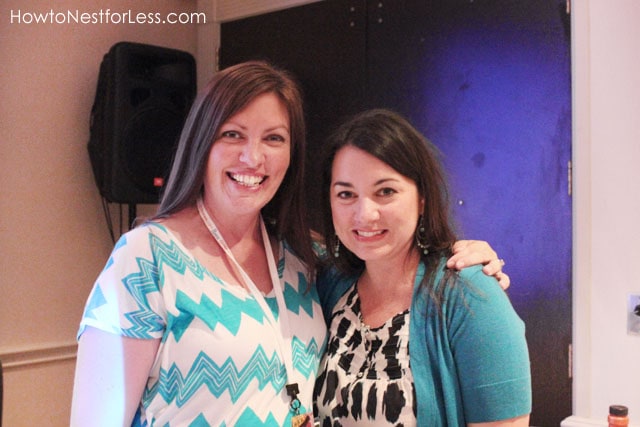 The first session of the conference that I attended was Beginning Paint and Stain with Chris from Just a Girl and Kate from Centsational Girl.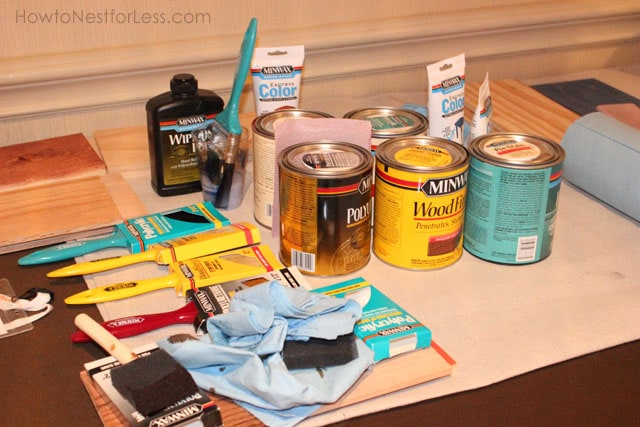 Even though I'm an avid painter, I thought the refresher course was filled with oodles of goodies! And Bruce from the Minwax team was incredibly informational on the use of stains and poly.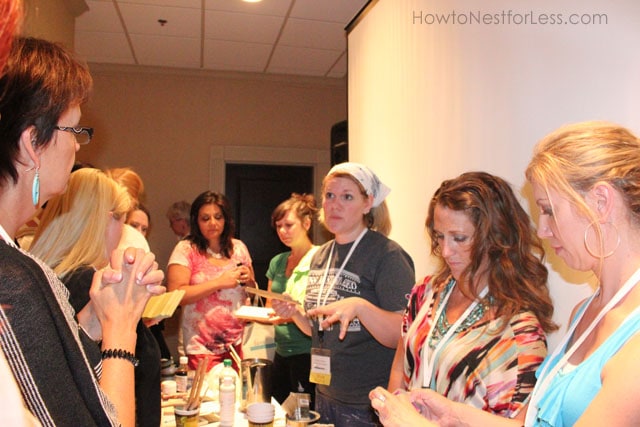 Next up was Advanced Painting Techniques with Miss Mustard Seed!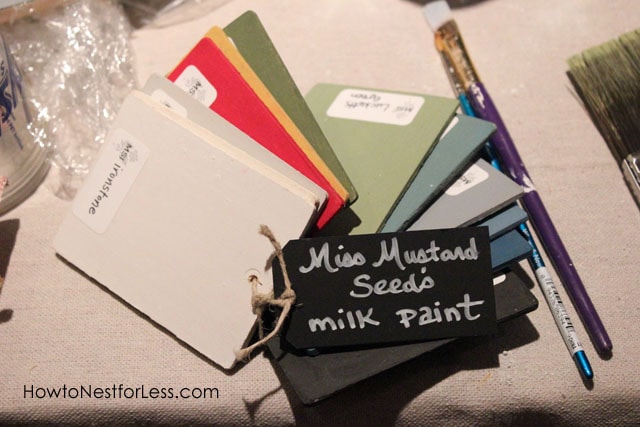 She has a new line of Milk Paint coming out soon and she gave us some cool tips and tricks! I even got to try out some of the techniques myself. Very cool stuff!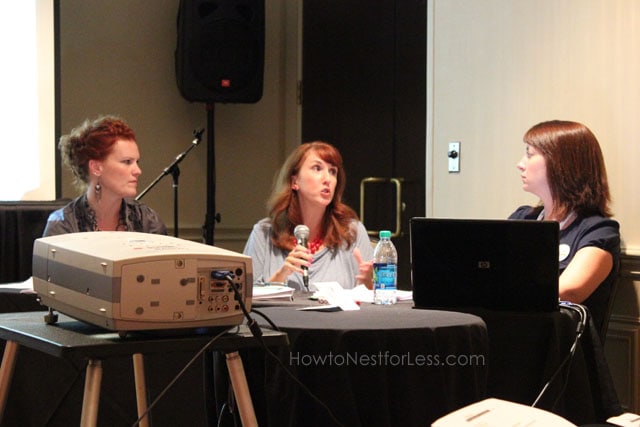 My last class of Day One was All About Advertising hosted by Beckie from Infarrantly Creative, Julia from Hooked on Houses, and Sarah from Thrifty Decor Chick. Oh my, I cannot stress how much I learned in this class! I'm a marketing girl, but this session knocked my socks off.
On Friday morning, my first session was listening to the incredible (and extremely humorous) Mr. Goodwill Hunting at Thrifting 101. At first this session wasn't even on my radar, but I took and chance and attended. So glad I did! My favorite line when thrift shopping…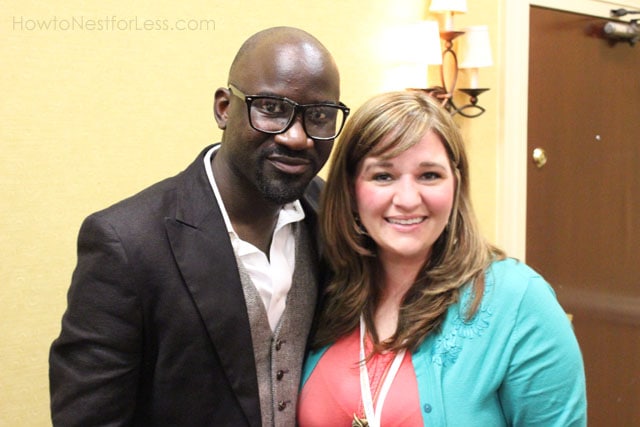 "Don't look for anything at any time, but look for everything at all times."
Next up was Décor 101 with Chris from Just a Girl and Beth from Home Stories A2Z. I learned about mixing textures, shopping in your home for new décor, and how to create vignettes. Now I have so many new projects rolling around in my head!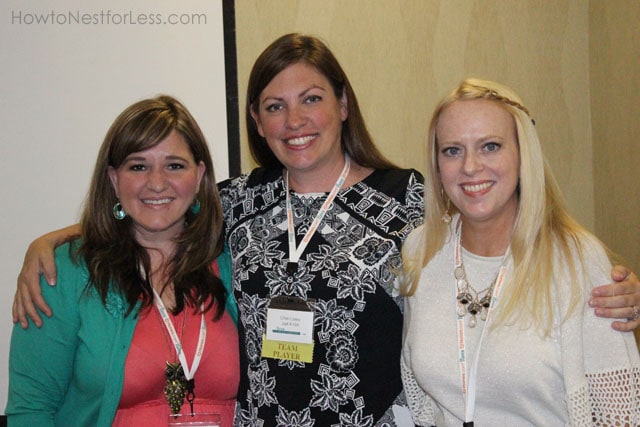 My last session of the Haven Conference was Hobby to Business with Gina from Shabby Creek Cottage, Rhoda from Southern Hospitality and Marian from Miss Mustard Seed. Here I learned about starting an LLC (which I accomplished yesterday!!), taxes, disclaimers and all that yucky business stuff!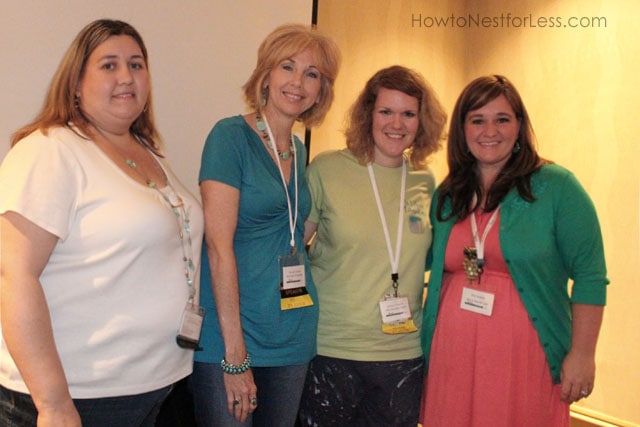 Well, that's it for now! Later on this week I'll share some more personal photos and some great Tips & Tricks I learned at each of the sessions!
And again, I want to thank the wonderful organizers and sponsors at the Haven Conference, including Home Depot, 3M, Minwax, Rustoleum, PureBond, Shaw Flooring, Annie Sloan Chalk Paint, Ryobi, Moen, Oreck, Frog Tape, Royal Design Studio, Mirror Mate, Fish Window Cleaning and Cutter. You were truly amazing!!