I know, I know… If you follow a lot of blogs you're probably sick of seeing Haven Conference posts everywhere. BUT if you sit through this, later on today I'll have a GIVEAWAY!
So, on Monday I posted the First Part of my Haven Conference experience. Today I just wanna show you some fabulous pics from my little trip. I'll be telling you some of the tips & tricks I learned in the coming weeks, including a Beginning Paint lesson on Tuesday!
But first… Here's some photos!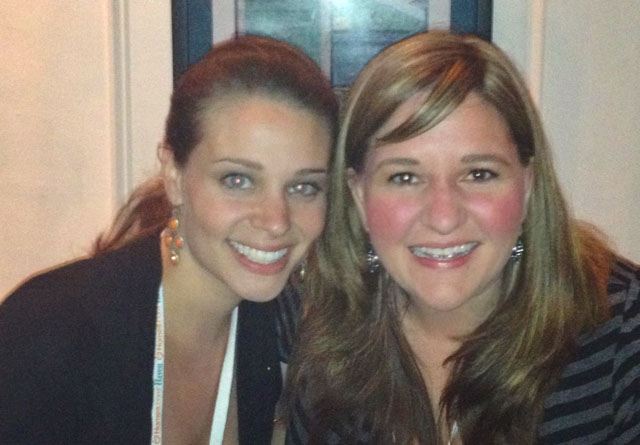 Yeah, that's me & Sherry from Young House Love (sorry for the crappy photo from my iPhone). Sherry along with her hubby John were our keynote speakers and absolutely fabulous to meet in person!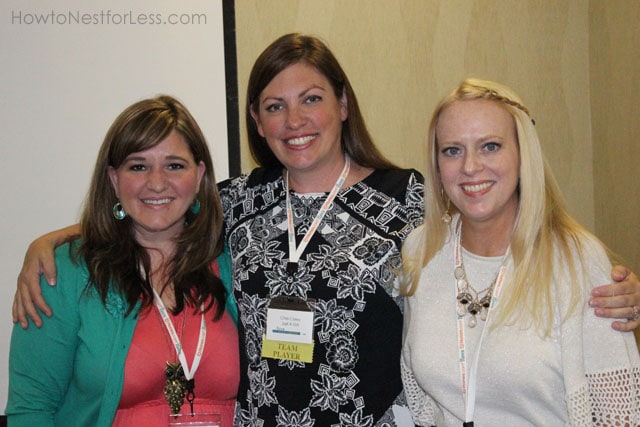 Me, Chris from Just a Girl and Beth from Home Stories A2Z. These ladies taught the Décor 101 class. Huge fans of both girls so I was pretty stoked to snap a photo with them!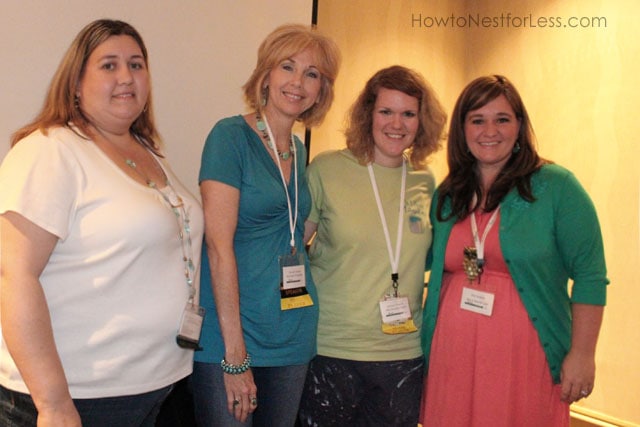 Gina from Shabby Creek Cottage, Rhoda from Southern Hospitality and Marian from Miss Mustard Seed gave the Hobby to Business session. I'll definitely be sharing some tips from this talk soon for anyone wanting to start their own small business in the near future!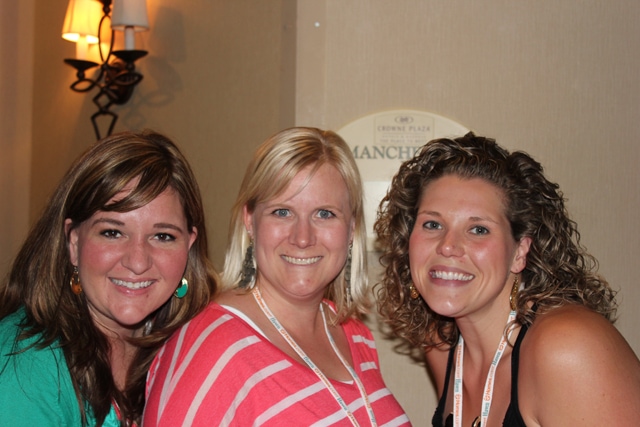 Me, Allison from House of Hepworths and Chelsea from Two Twenty One.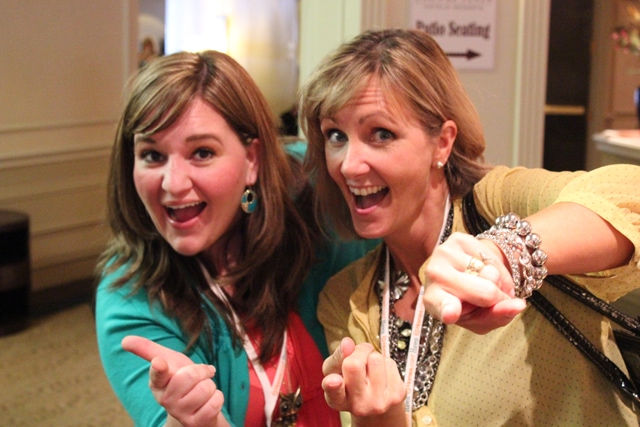 My girl Kerry from House TalkN. There are no words for how rad this chick is.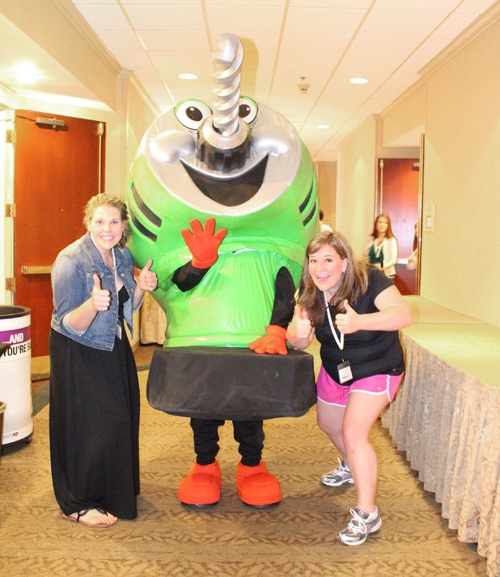 Me & Chelsea again from Two Twenty One. Is it weird that I was really excited to meet the Drill from Home Depot? Ok, good. Didn't think so…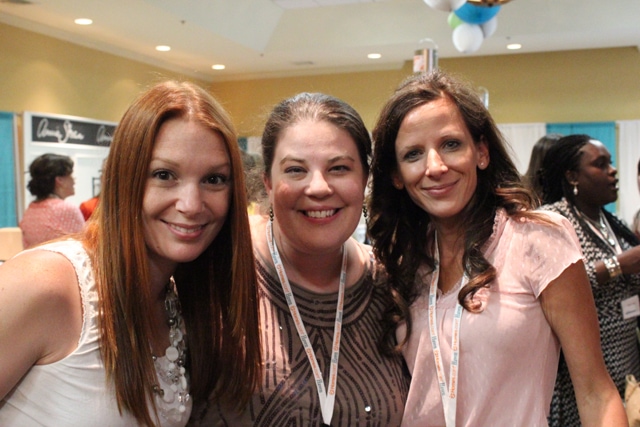 Dusty from All Things G&D, Amanda from Serenity Now and Roeshel from The DIY Showoff.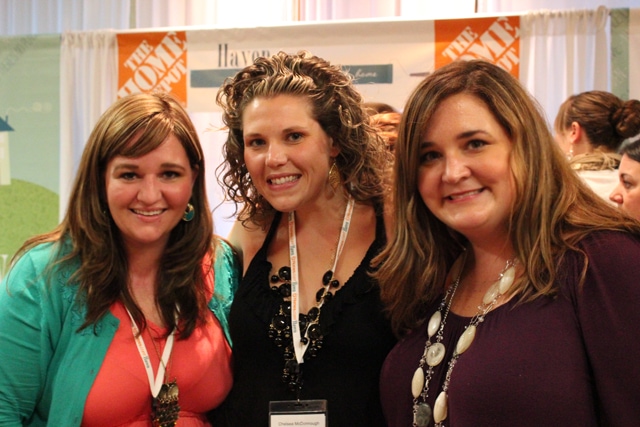 Me, Chelsea and Beth from Unskinny Boppy. Some peeps said Beth looked like my long lost sister. I wish! Then she'd have to come help me decorate my house whenever I wanted. Umm… have you seen her house tour? Inspiring!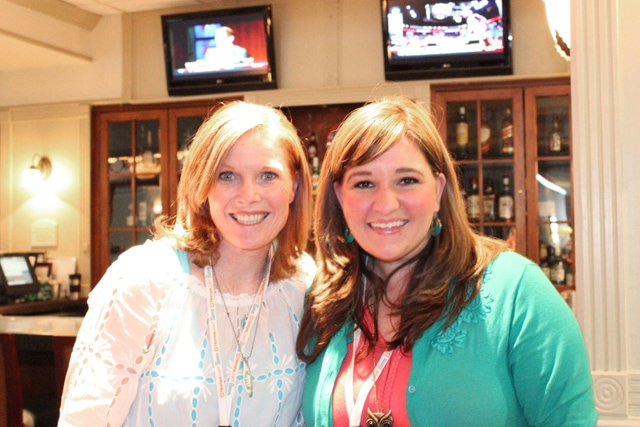 The fabulous Francine from SkyBluPink Creations. Isn't she adorable?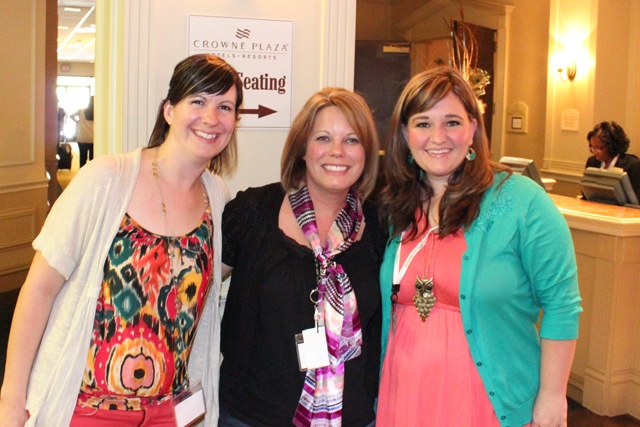 Ange from The Blooming Hydrangea and Andrea from Our Blue Pink Door.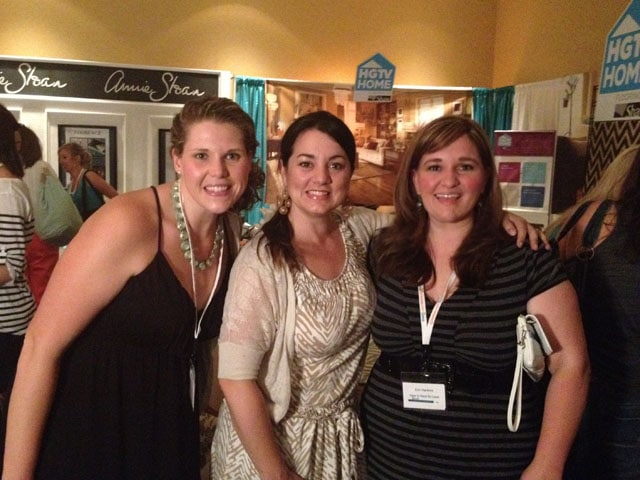 And yeah, ya know… just Chelsea and me chillin' with Kate from Centsational Girl. No big whoop. Are you kidding me?! I got the meet the first blogger I ever followed! Dream come true. And see her arm around me? Yeah, we're totally BFFs now (oh dear goodness, I hope she never reads this).
OK, here's some tentative schedule for sharing some tips & tricks I learned while at this conference:
Thrifting – Wednesday, June 27th
Latex vs. Oil Paints – Tuesday, July 3rd
Home Décor Styling Tips – Thursday, July 11th
How to Properly Stain – Tuesday, July 17th
Helpful Tips in Starting a Small Business – Thursday, July 26th
 I can't wait to share some useful tips with you guys!