My hubby had a couple of weeks off before he started his new job so I decided to take a week off my "real" job and have a nice little staycation with the family!
We live in St. Louis, but rarely get to do some of the fun things around town since I basically work two jobs and my hubby works as well. So we had one full week of pure family time exploring the beautiful city and surrounding areas. First stop? MERAMEC CAVERNS in Stanton, Missouri!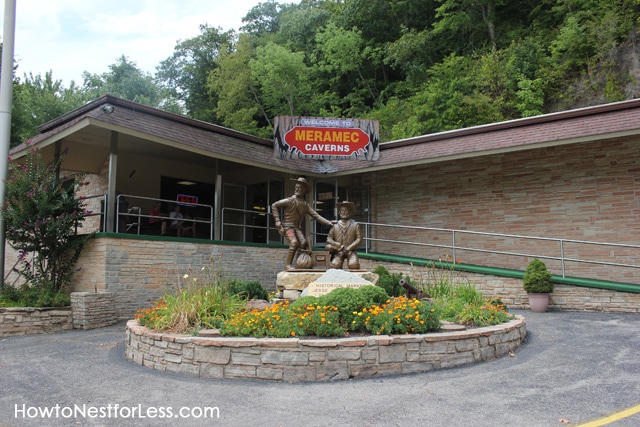 If you've never been to or heard of Meramec Caverns before, it's actually pretty cool. Missouri has the largest cave system in the US and this privately owned cave has some incredible history and sights. Enough with the history lesson… let's get to some pics!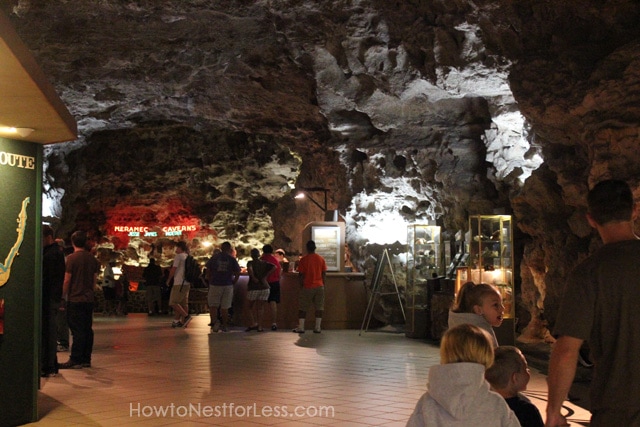 Here is the lobby of the cave where you can see some found artifacts, learn some history, and buy tickets for the guided tour. It's crazy. Basically as soon as you walk in the front doors you're in the cave.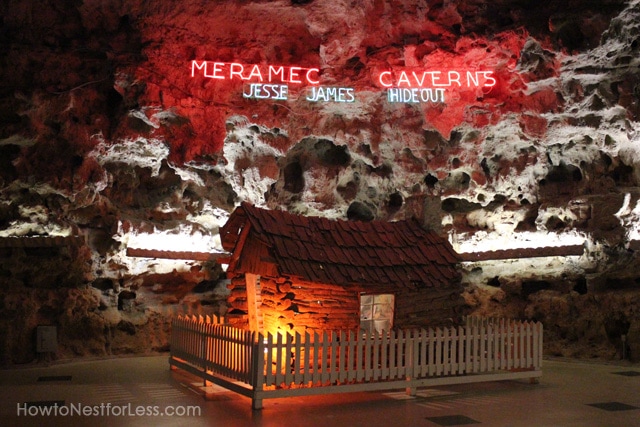 Did you know Meramec Caverns is known for being Jesse James hideout? They found artifacts of his in the 1940s during one of the droughts that lowered the water on the inside of the cave.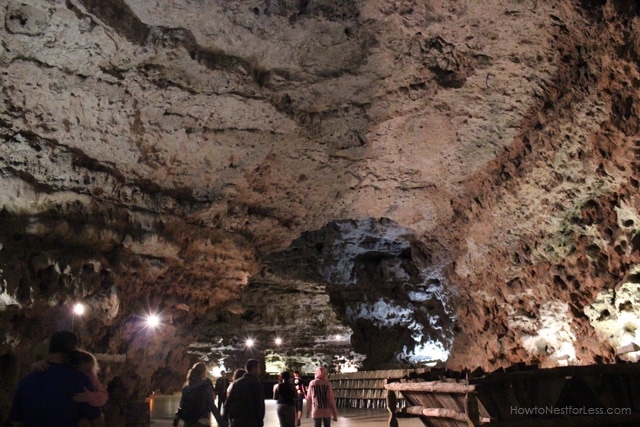 Above is the photo of the cave's ballroom. Back in the 1890s locals used to party in here, especially during the summer to avoid the extreme heat.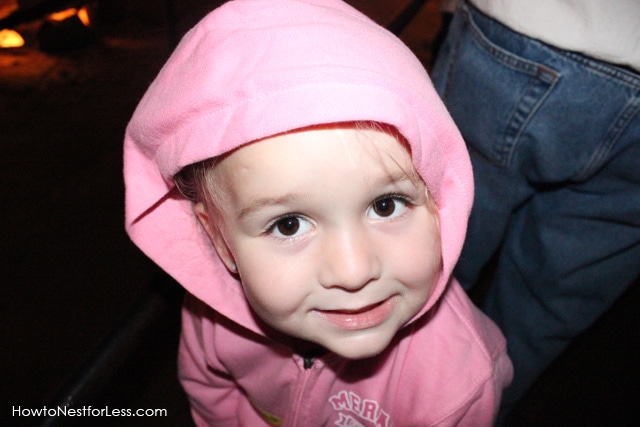 So, how cold is the cave? Let's just say we had to buy our daughter a jacket since she was shivering! I think it was about 58 degrees in there. Quite a temperature shock when it was 106 degrees that day in St. Louis.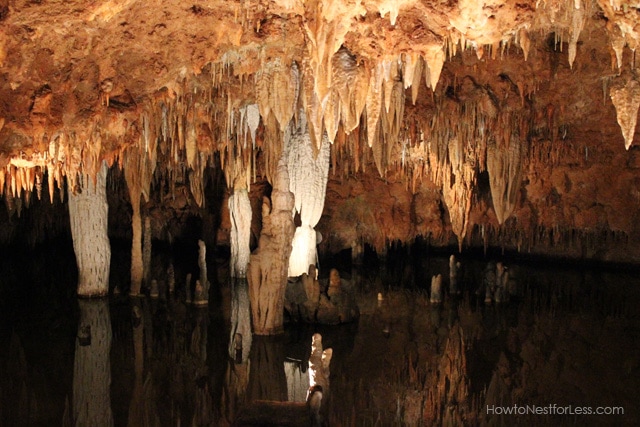 Now, photos just can't do this scenery justice. It was quite dark inside I couldn't get too many great shots. But I'll share what I have!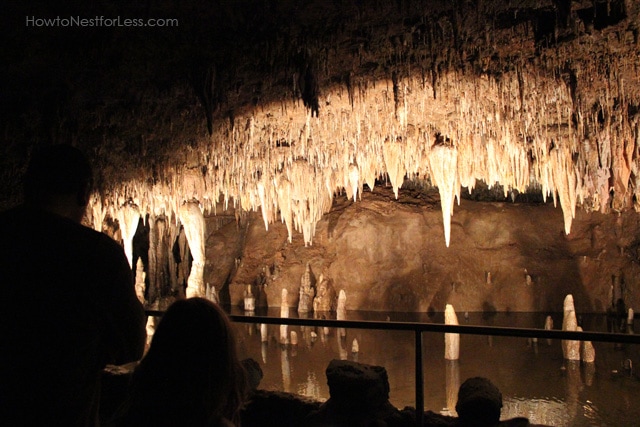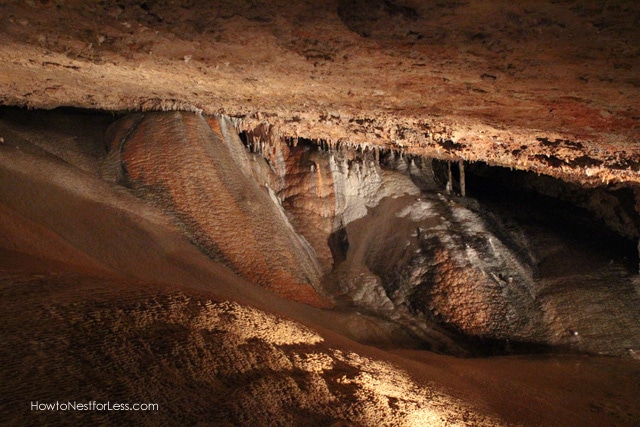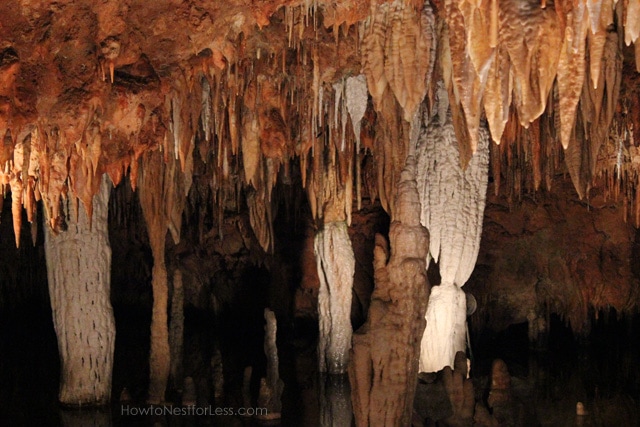 This photo below is of a section called "The Stage Curtain". It was pretty rad.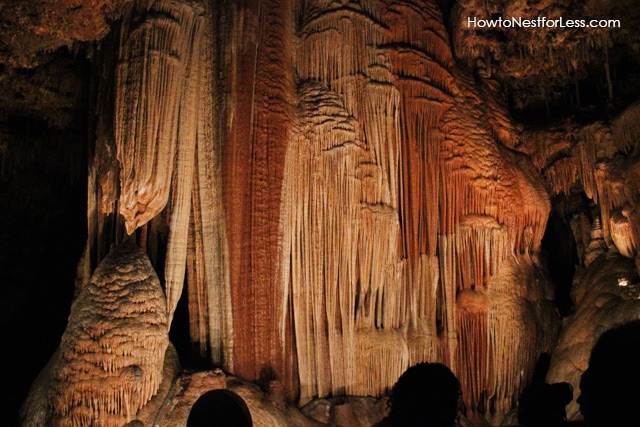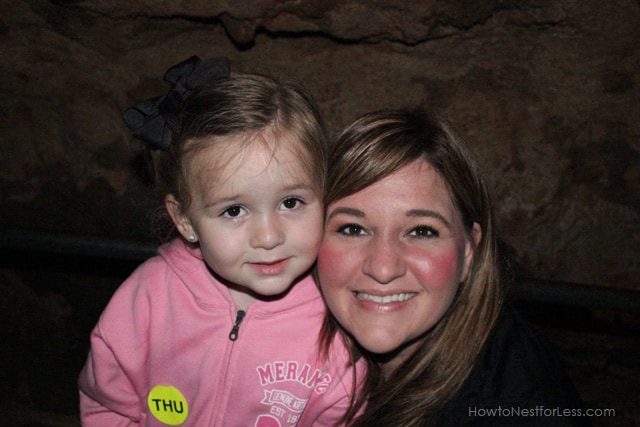 Me & my sweet pea.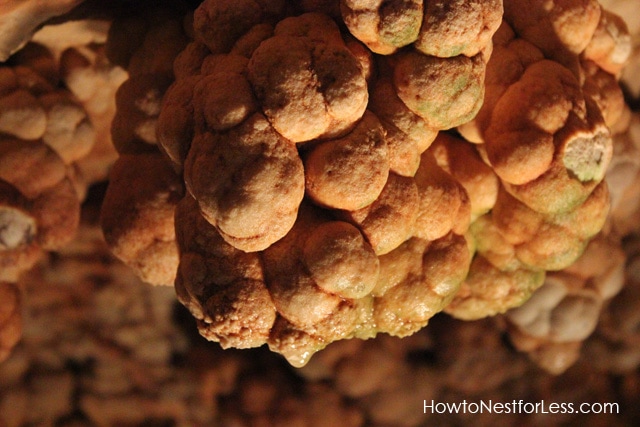 One of our last stops was to see the Wine Table in the Grape Room. Got it's name from these funny stalactites that look like grapes. You can see they're damp at the bottom cause they're still collecting water and growing.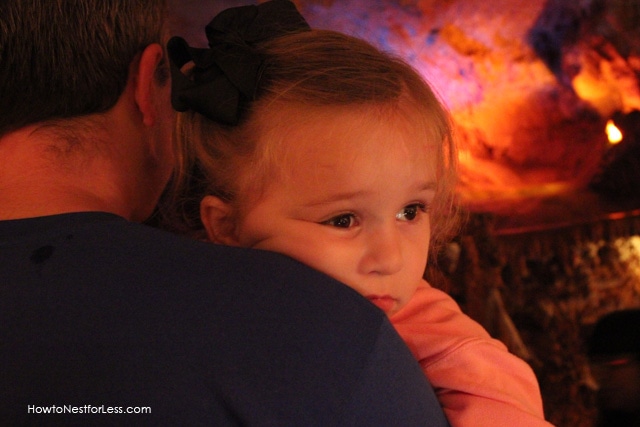 The kiddo was enjoying the pretty lights throughout the caves. Yeah, maybe getting a little tired too with no nap that day.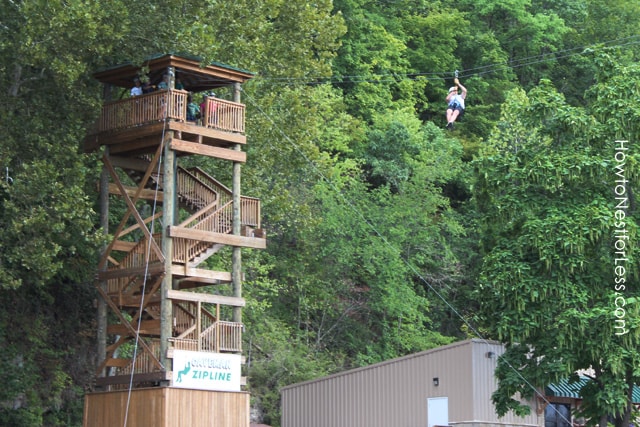 There's lots of other stuff to do as well at Meramec Caverns, including zip line tours, panning for gold, float trips down the river and camping.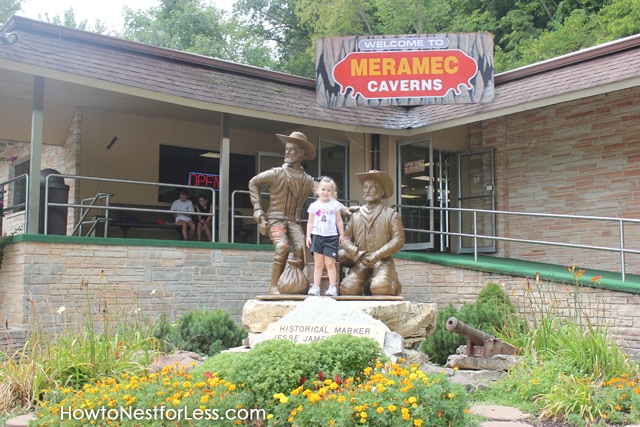 We had a blast…
And I'm kinda diggin' this whole staycation thing!
FUN TIMES. GOOD MEMORIES.