If you're from St. Louis or vacationed here with your family during the summer, I would assume you have been to Grant's Farm. This land was once owned by Ulysses S. Grant, but is now owned by the Busch Family (ya know, Anheuser Busch… like the beer).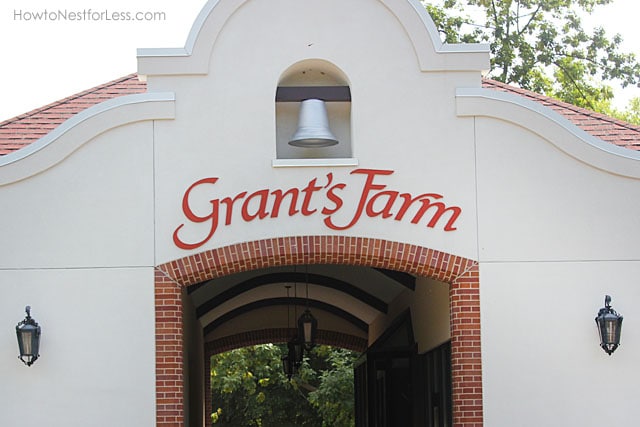 So during our "staycation" a couple of weeks ago we decided to visit this 281 acre farm that is home to more than 900 animals, including buffalo, goats, camels, peacocks, zebra and more.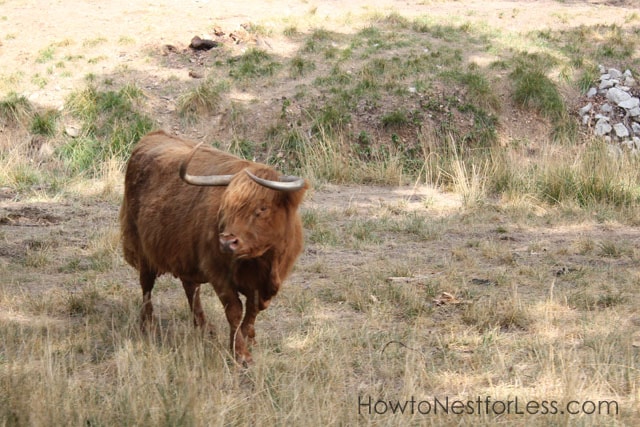 No zoom lens needed. These animals are just feet away from you! And they aren't in cages like a zoo. They're just chillin' in the grass (or what's left of it from this extreme heat).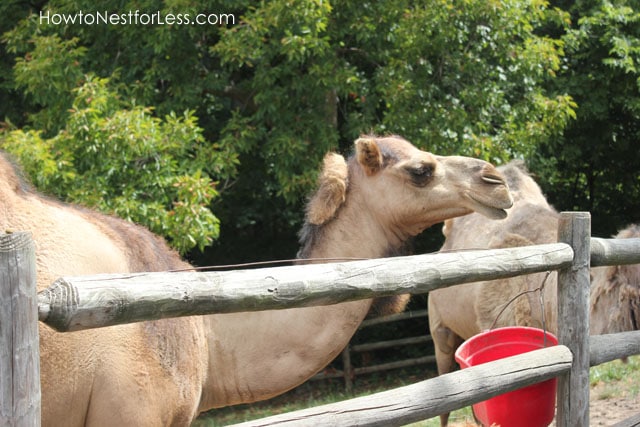 To get around Grant's Farm, you take a little train (that's free to ride!). From here you get to drive through the grounds and see all the different animals.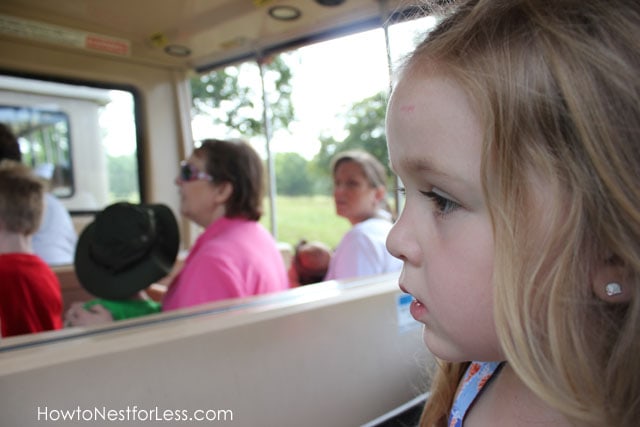 First stop? The petting zoo!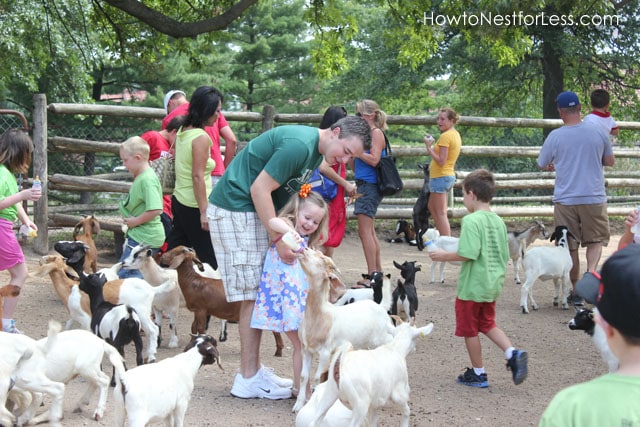 $1 will buy you a bottle of milk to feed to the goats. My four year old liked this for about 5 minutes until she was swarmed with hungry goats.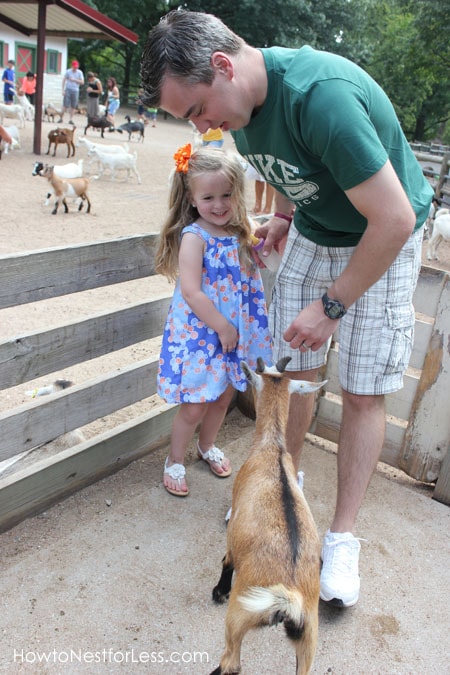 And one even tried to escape with her!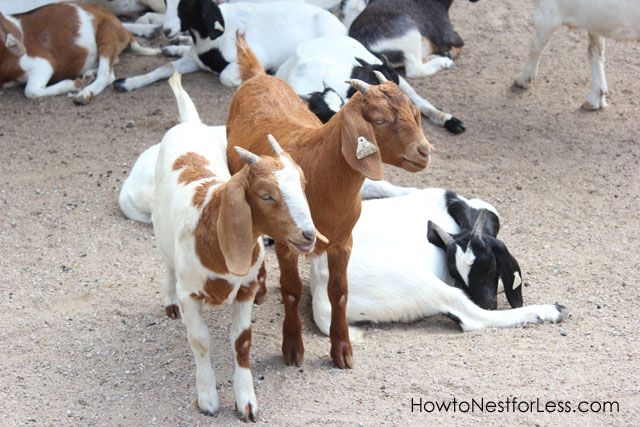 She really did love ooohing and ahhhing at all the animals and sights.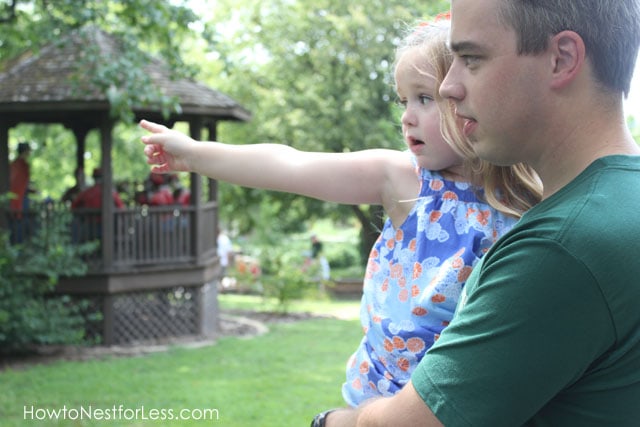 Next up? The carousel!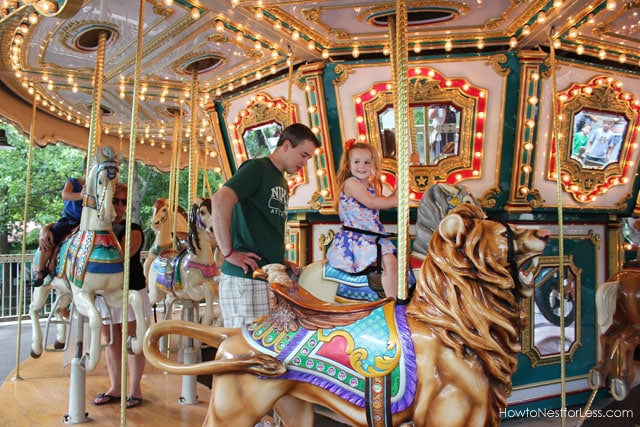 Grant's Farm also has an amphitheater with tons of cool shows from elephants and other animals. It's amazing that this small private farm can have so many cool things for children and adults.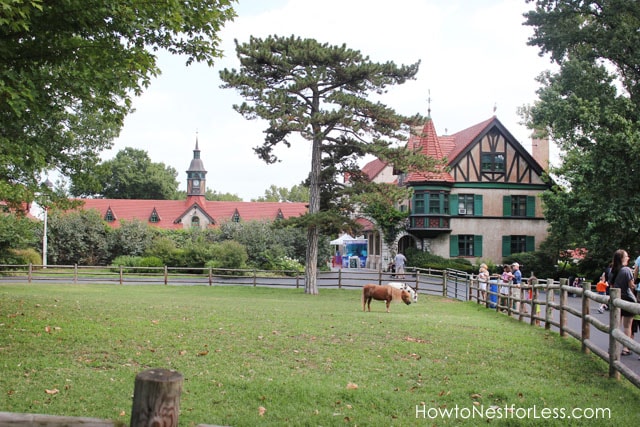 What's cool for the adults you may ask? How about a little courtyard area they call The Bauernhof. Since this place is owned by the Busch family of Anheuser Busch, of course there is beer! Yep, FREE beer on tap for anyone of the legal drinking age. I had a Shocktop and Bud Light. YUMMY! We had a nice little lunch in the courtyard and it was a great little break from walking around.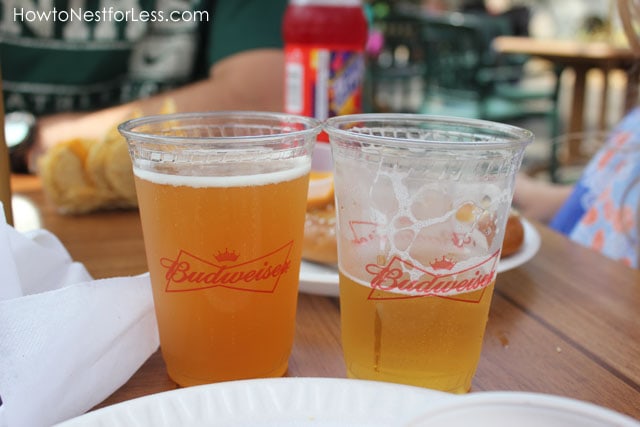 The Bauernhof is also home to horse stables and a really cool carriage collection.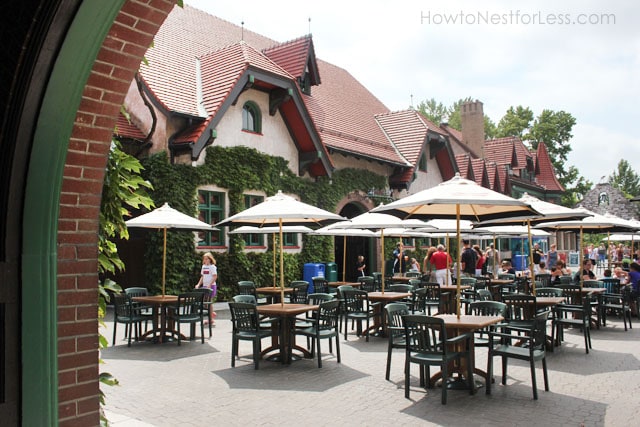 Yeah, my husband couldn't help himself from this photo op.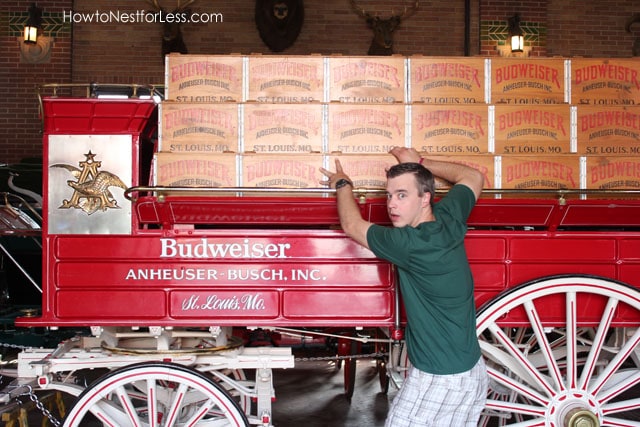 Grant's Farm is also home to Clydesdale Stables and Grant's actual cabin that he built in 1855. So if you're in the St. Louis area, make sure you visit this place. It really is fun for the whole family!