Sorry if I was a little absent last week on comments and returning emails. I was actually in San Francisco for my "normal" day job as an Art Director. So what exactly was I doing in sunny California?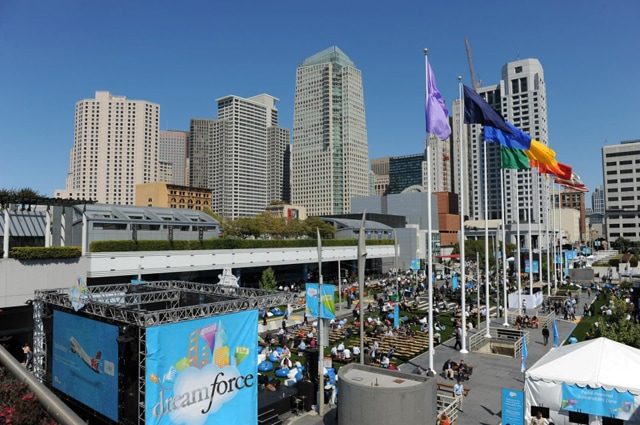 I was attending a little conference called DreamForce with 90,000+ of my closest friends. Yeah, let's just say it was a little CRAZY being in a strange yet completely awesome city that was busting at the seems with thousands of computer nerds (hey, I can say that cause apparently I'm one of them).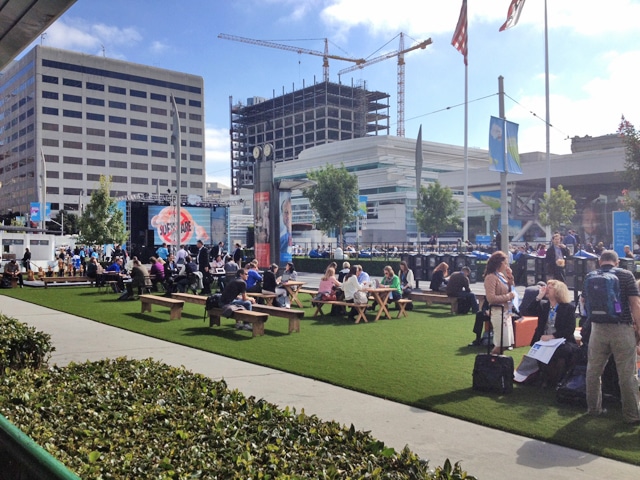 Now I have to admit this isn't the most exciting post I've ever written, but hey… this is my life.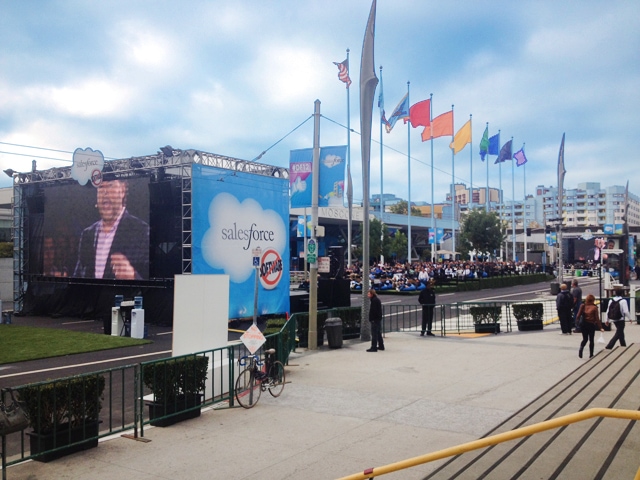 The coolest part of this week-long conference was all of the outdoor activities. Bean bag chairs sprawled across the lawn, jumbo screens outside showcasing the keynote speakers (including Sir Richard Branson and retired Gen. Colin Powell) and meals served under the bright warm sun.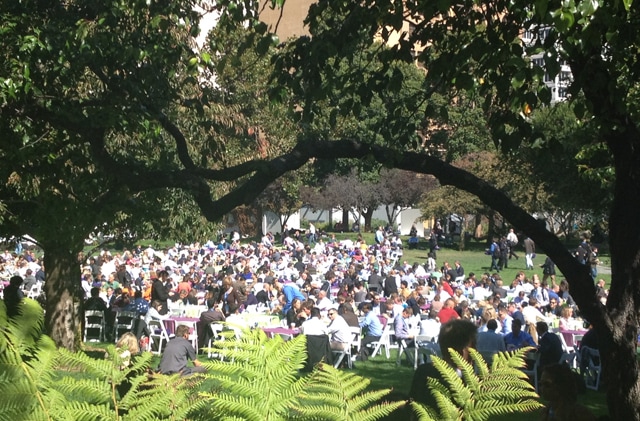 Yes, of course there were long boring conference sessions indoors too. Can you imagine this place filled with 90,000 people?  It was insane.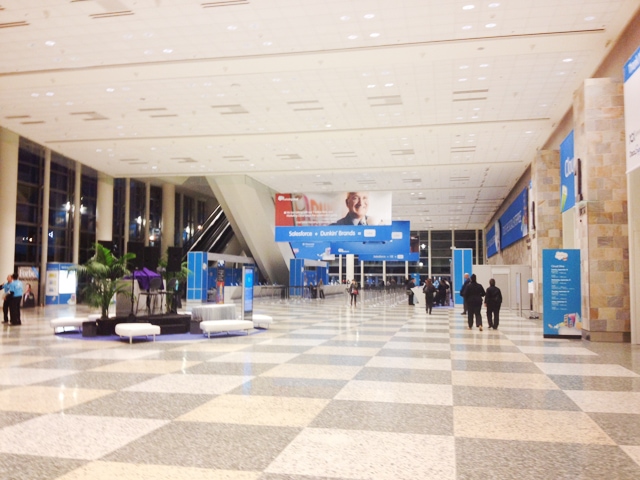 My favorite part of this trip was having my hotel about 2 minutes from my hotel!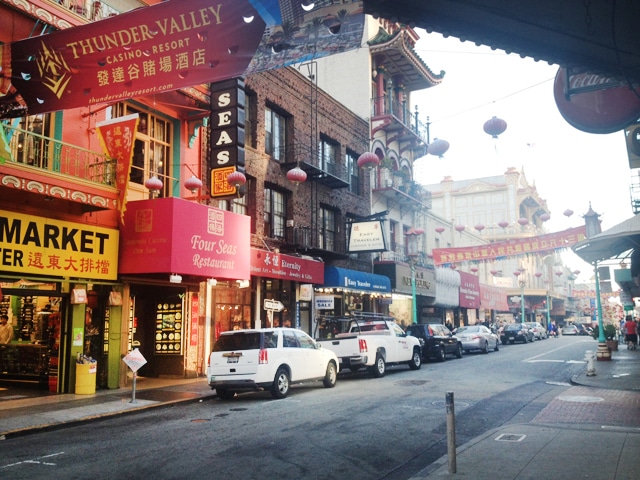 The culture, the colors, the lights and sights… it was all breathtaking!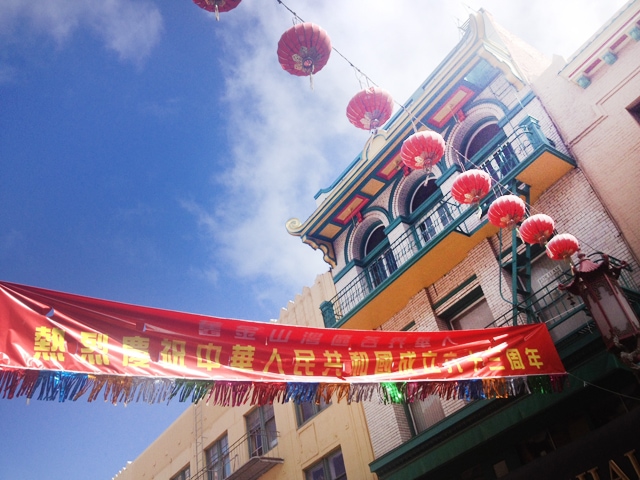 But I have to say my favorite part was the Red Hot Chili Peppers concert last Wednesday night! I'm a huge fan of the band and I was amazed  of the event from start to finish.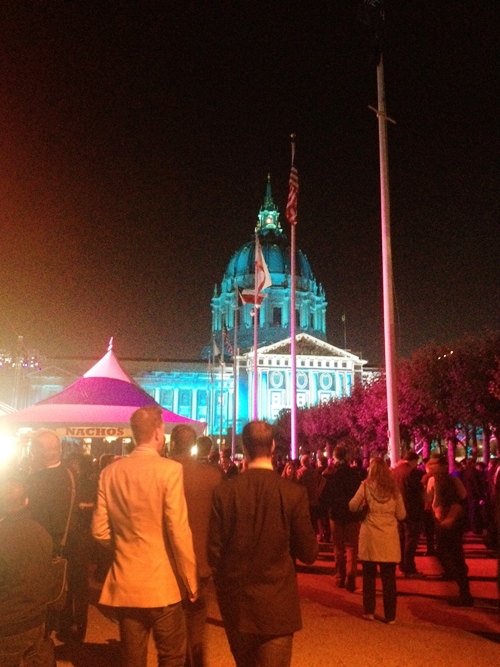 Plus it was all outside on right in front of the City Hall building. Simply awesome. And yes, I was THAT close to Anthony Kiedis. Sorry for the bad iPhone photos. I was a little frightened to bring my fancy camera out in the big crowd.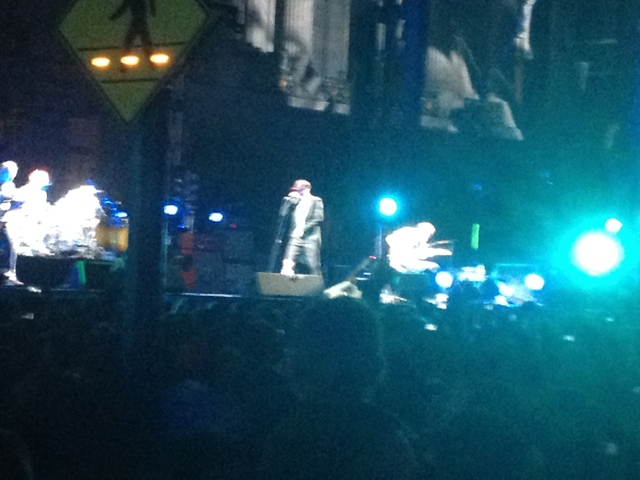 And while I didn't get to do too much sightseeing, at least I got one night out for dinner on the bay.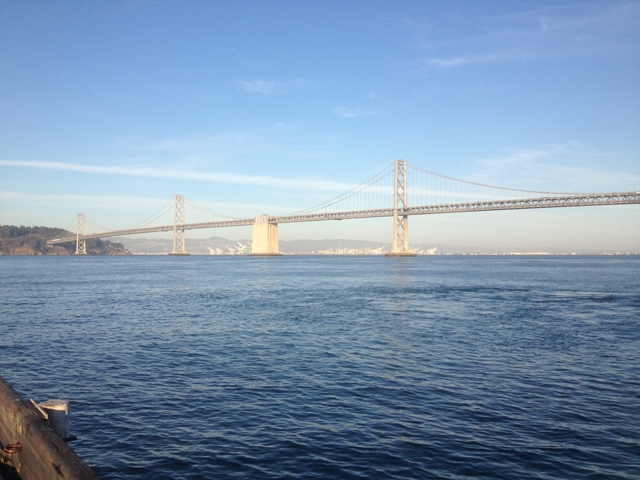 I told my hubby that I will definitely be taking him on a weekend getaway to San Francisco someday! There's still so much I want to explore in this beautiful city…. although next time it won't be on the company card, ouch.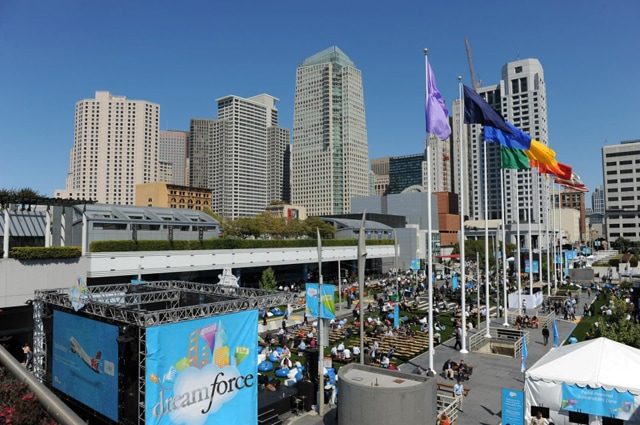 Hey DreamForce, next year can you have your conference in Hawaii? And maybe book the entire panel from The Voice for a concert on the beach? Ok, thanks.