Last night I had a blast trick or treating around the neighborhood with my little Cinderella. Even though she didn't settle on her costume until the night before, I think my princess made the perfect choice!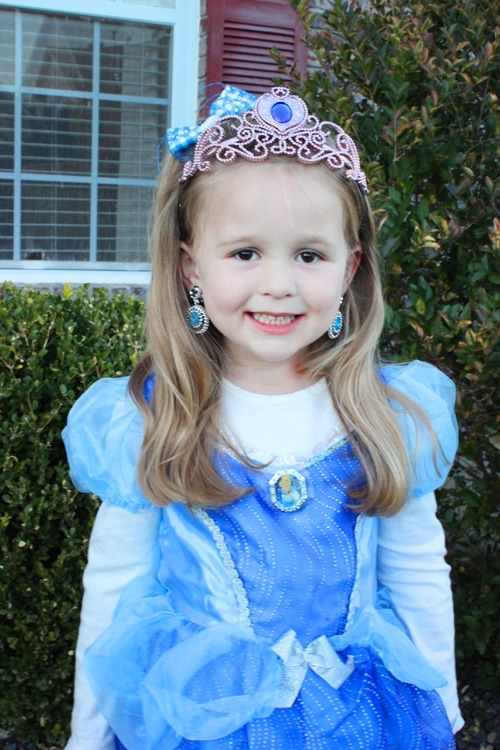 We usually head to my mother-in-law's house on Halloween, but this year we decided to trick or treat at home for the first time ever (even though we've been in this house for 6.5 years). My little lady really wanted to run the neighborhood with her best friend.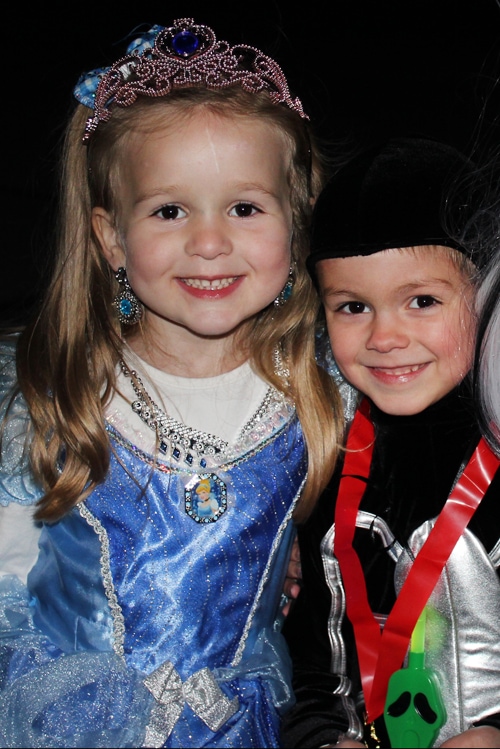 One of the bonuses of staying on our street was seeing this amazing tricked out house. Wonder how much money this guy spent on decorations…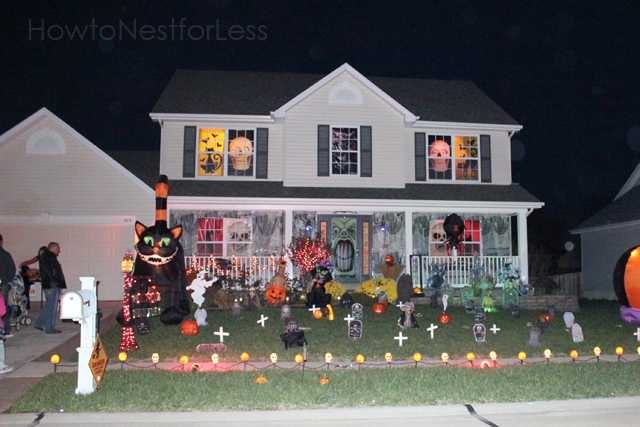 The best part of the night is when Ellie was walking up to that house when a skeleton popped up out of the ground. I caught her reaction and it's priceless!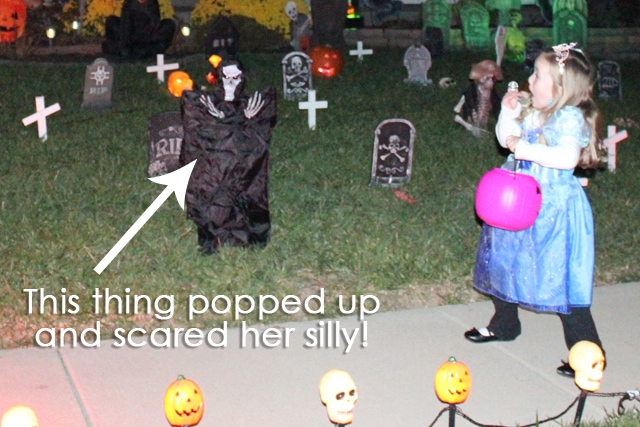 After filling her basket full of candy it was time to head back to the neighbor's house to watch Hocus Pocus.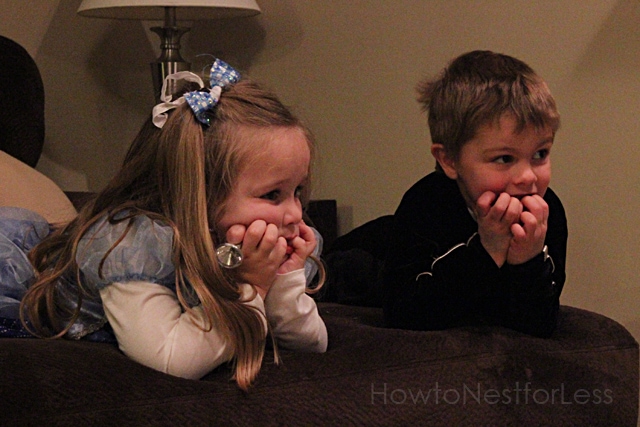 Overall it was a magical night with my hubby, neighbors and my little 4 year old Princess.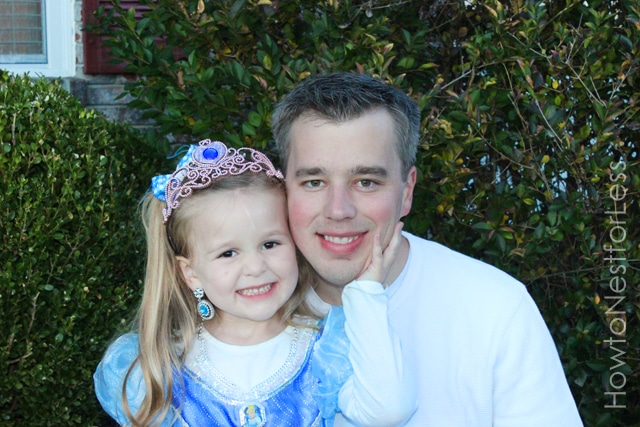 But man, I have to admit I am pooped. There should be a law that all businesses are closed the day after Halloween. Just sayin'…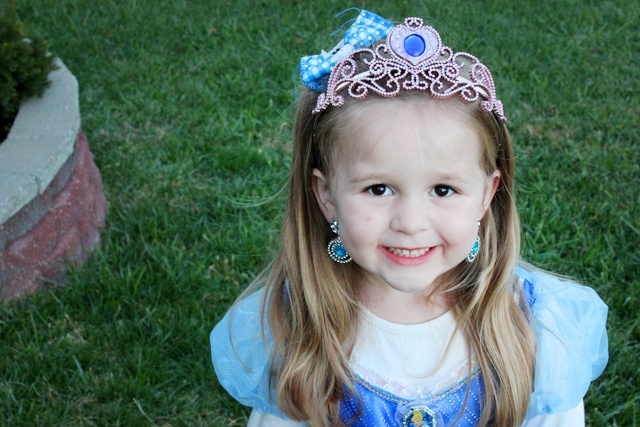 Well now it's officially November and it's time to start thinking about Thanksgiving (my favorite holiday!). I have my first project coming up tomorrow so stay tuned.
Hope everyone had a fun and safe Halloween!