Yep, it's official… our house is on the market. I know, it's a crazy time of year to put our house up for sale but we are following our instincts and ready to start the next chapter in our lives.
Now we're not 100% sold on moving (ha, get it?), so f it doesn't sell fast we won't be completely heart broken. But we have a great opportunity to build our dream home and want to take advantage of the terrific interest rates and buying when home prices are low.
It's gonna be tough to say goodbye to this home that we built 7 years ago. I've put so much heart into personalizing it this past year and a half since I started blogging. I mean, c'mon. I just finished my kitchen makeover!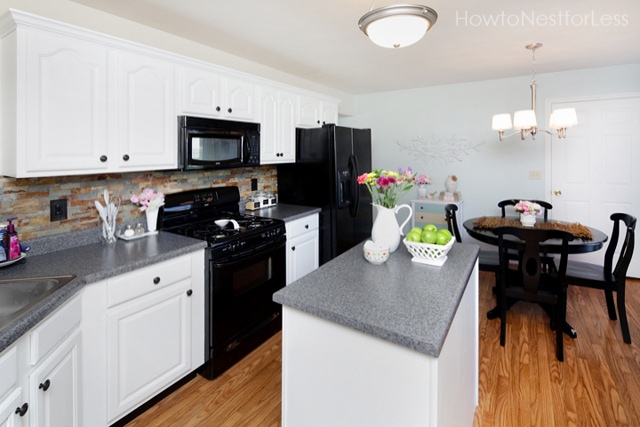 And painted my dining room from a dark red to bright seafoam green.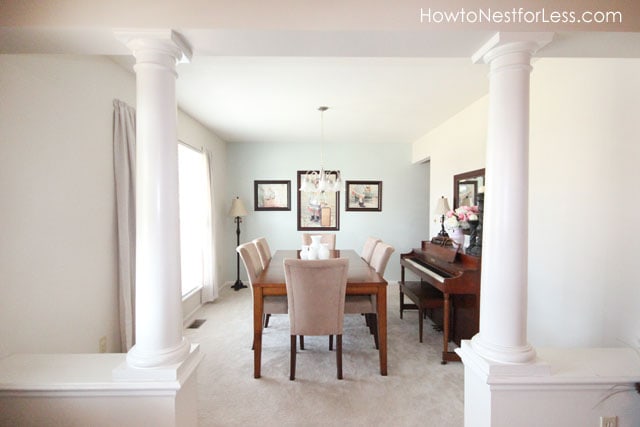 One of my favorite rooms that I spruced up this past year was my master bedroom. Remember those "That's What He/She Said" posters? I still get raving comments on them from anyone that comes in our home!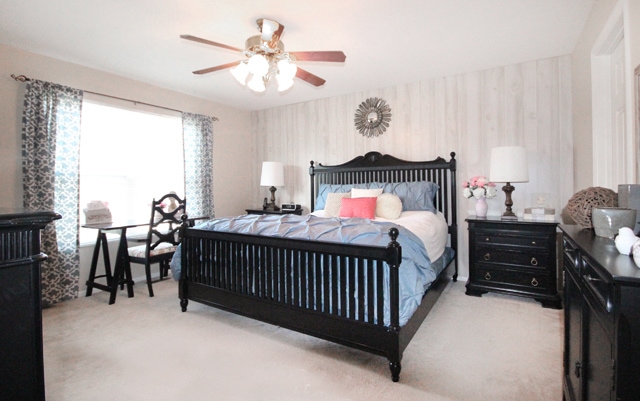 And I love my daughter's stenciled bedroom wall, but I think both her and I are ready for a change. She's requesting bunk beds or twin beds in her new bedroom so she can have friends and cousins over to spend the night. And her current bedroom is only 10x10ft so more space for toys would be nice!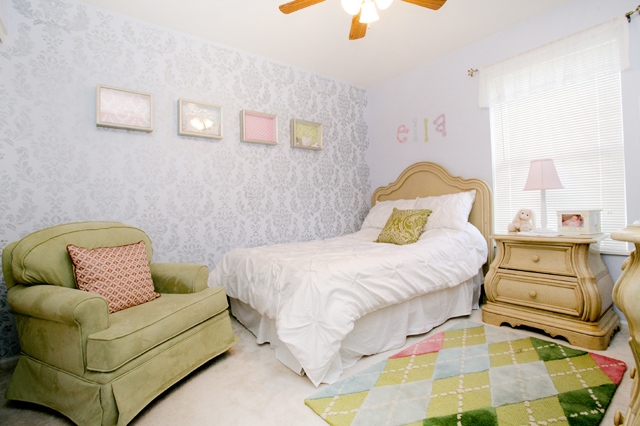 Our guest bedroom was converted into a craft room/office this past year and is one of my favorite rooms in the house. Luckily when we built the desk from scratch we didn't attach it to the wall (just in case someday we wanted to sell the place). But luckily most buying prospects that have toured our home so far love it as is. I guess there's a lot of crafting ladies these days!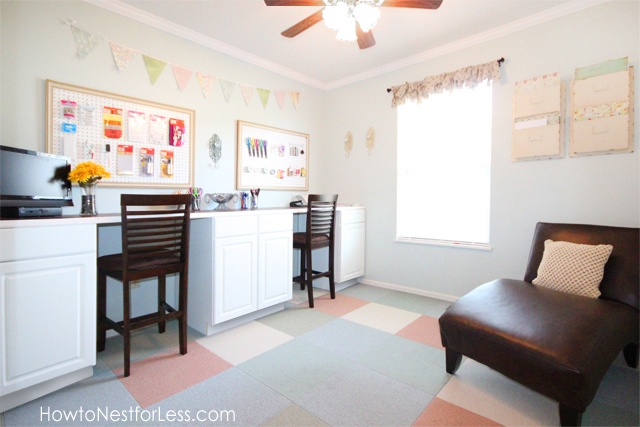 I haven't tackled much in my great room, even though it's the first thing you see when you enter our home. I still have red chairs in there that really don't go with the rest of the house, but I'm just going to live with them for now.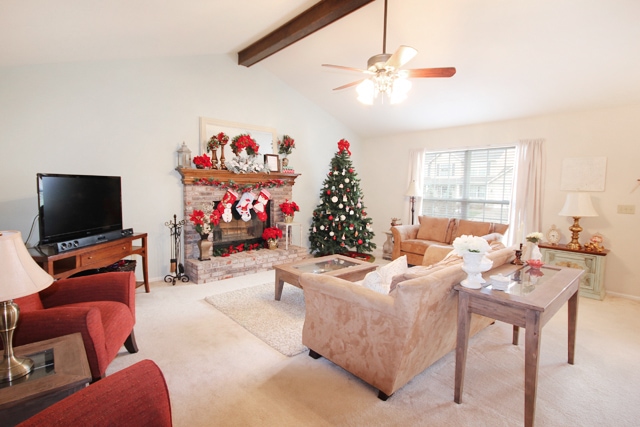 And of course we have our main floor laundry room makeover from back in September with my stenciled washer and dryer. This is the most trafficked area in our home since it's right off the garage and leads into the kitchen.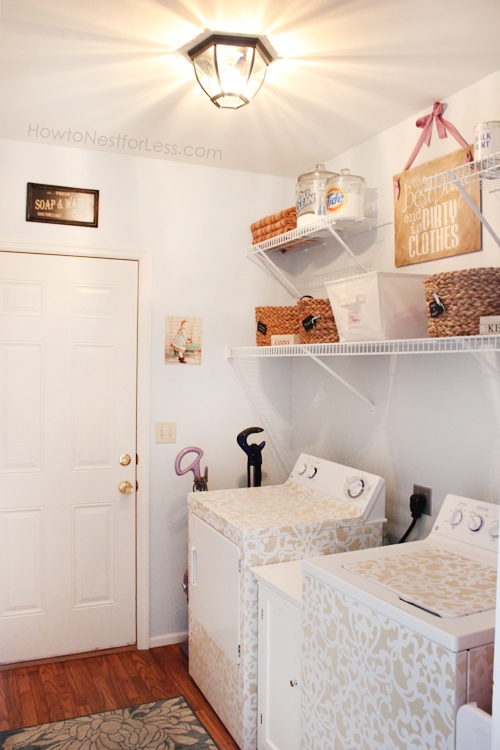 Yeah, it will be a little sad if we sell this home since we've put so much love and work into this place (and of course the memories of bringing home our baby girl here). But we're excited for the next little journey that lies ahead and can't wait to build memories in the next place we call home.
I'll make sure to keep y'all updated on the progress! Hopefully we'll have some good news after the New Year!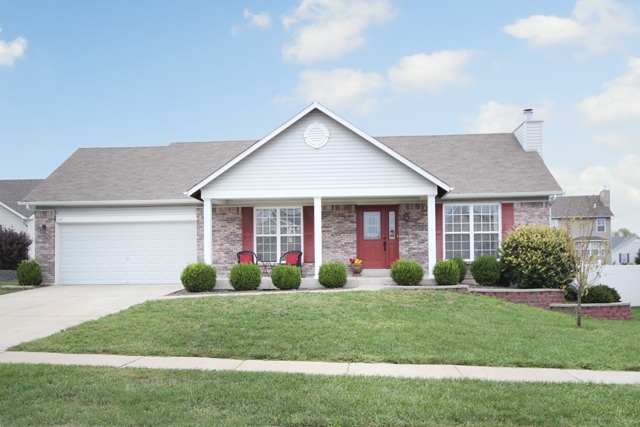 OH, and if you know of anyone looking for a new home in the St. Charles County area of St. Louis, MO… let me know!