I'm super excited to announce that I'm going to be partnering with The Home Depot for their new Do-It-Herself Workshops!
This is one of the best, most empowering ideas I've heard of recently for women who love home improvement! The Home Depot wants everyone to have the skills and confidence to be a do-it-herselfer so they're offering FREE weekly workshops to give step-by-step instructions and hands on experience to learn basic repairs and easy home improvements.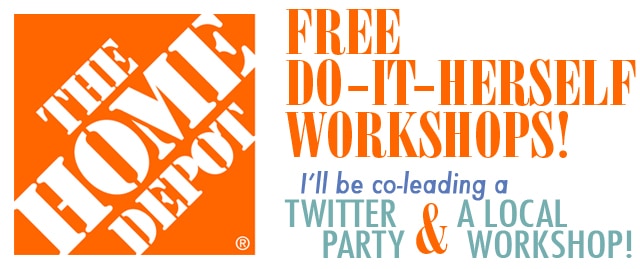 As part of my role I will be co-hosting the TWITTER PARTY on Thursday, February 7th at 8:00pm EST. I will be answering questions live about the Do-It-Yourself Workshop. Just use the hashtag #DIHWorkshop to join (I'll be giving you some reminders too in the following days).

Then on February 21st from 6:30 to 8:00pm EST The Home Depot is expanding their Do-It-Herself Workshops to more locations. You can find your local Home Depot in your area to see if they'll be holding one of these sessions and join in on the fun!
And guess what? If you're in the St. Louis area, I'll be co-leading one of the workshops and helping you create some cool stuff! Trust me, we'll leave no questions unanswered.

For this session we'll be creating a Pinterest-inspired mirror frame using mosaic tiles and selecting products that will update the look of any existing mirror.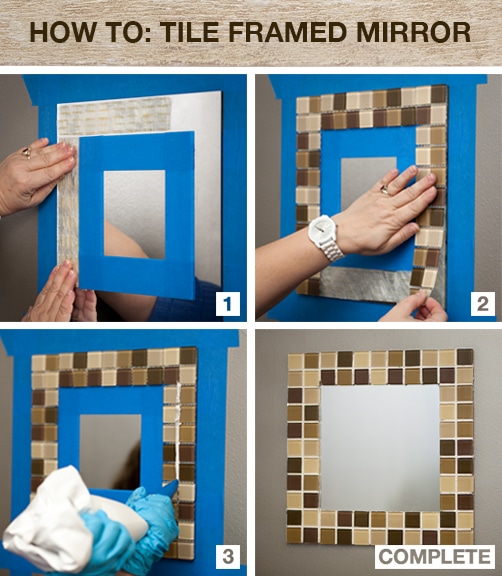 This is such an exciting venture with The Home Depot to empower women and get them hands-on in home improvement! With clear instructions, plenty of time for questions and answers and a wonderful demonstration, Do-It-Herself Workshops will give you a dose of do-it-yourself inspiration.
If you want some more information on the Do-It-Herself Workshops, I'll be posting a little more about it in the coming weeks, plus you can find The Home Depot here: DIH Workshops, The Home Depot website, Twitter, Pinterest, Facebook and their blog.
The Home Depot partnered with bloggers such as me for their Twitter Party and DIH Workshop program. As part of this program, I received compensation for my time. They did not tell me what to purchase or what to say about any product mentioned in these posts. The Home Depot believes that consumers and bloggers are free to form their own opinions and share them in their own words. The Home Depot's policies align with WOMMA Ethics Code, FTC guidelines and social media engagement recommendations.