I know this might sound bad, but oh man… am I happy 2013 is over! It was a crazy-hectic year for me with living in our in-law's home for 5+ months and building our new home. I just didn't feel creative… probably because all of my crafting supplies were locked away in storage.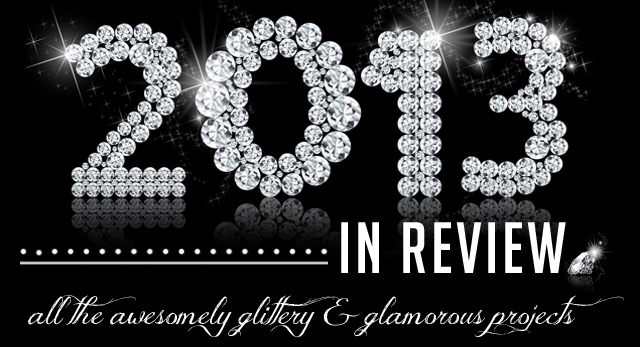 But there were a couple projects that I simply adored in 2013… let's take a look!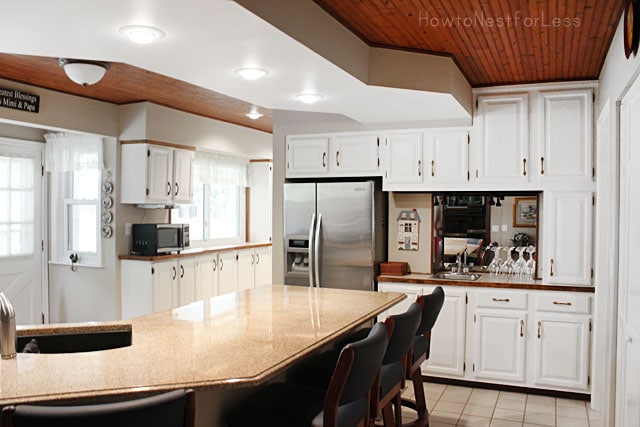 I gave my parents' kitchen cabinets a makeover with sparkling white cabinets while they were vacationing in Florida. Yep, best daughter ever.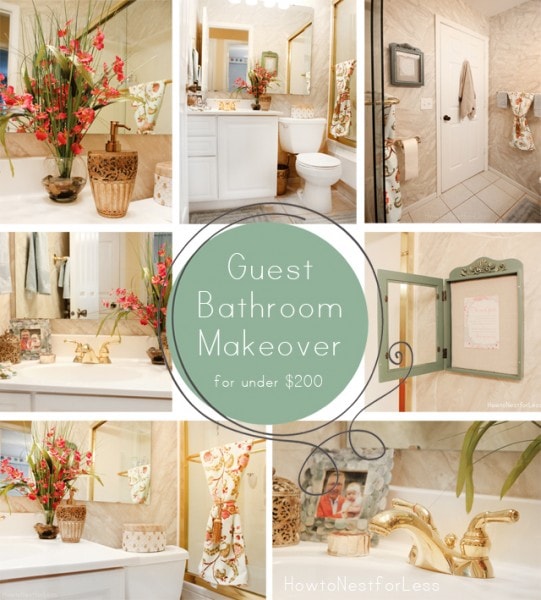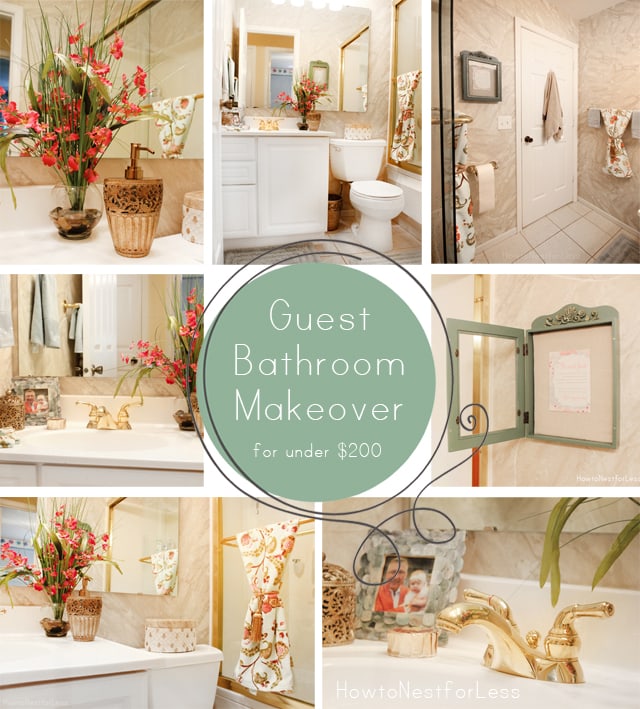 I also gave their guest bathroom a makeover.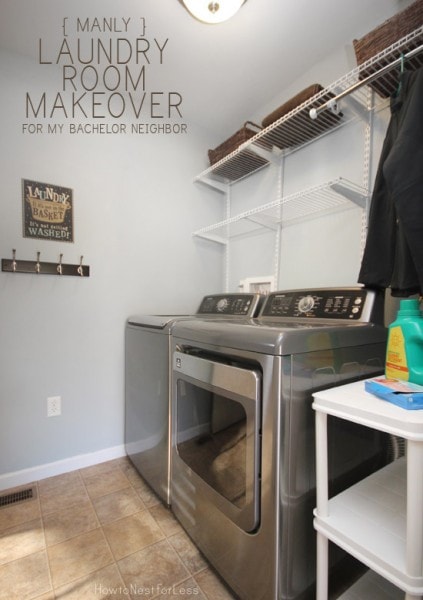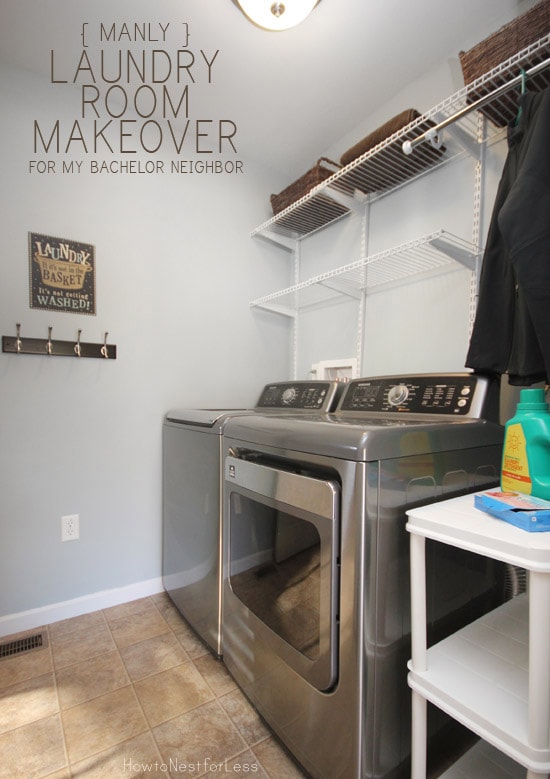 My neighbor needed a little help getting his laundry room in order so I gave him a very manly makeover. And on a strict budget.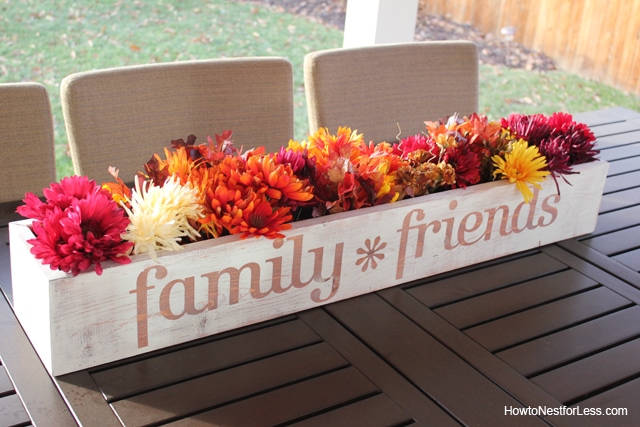 I built an amazingly cool table trough centerpiece, my first project with a compound miter saw. Seriously love how I can change out the flowers for each season.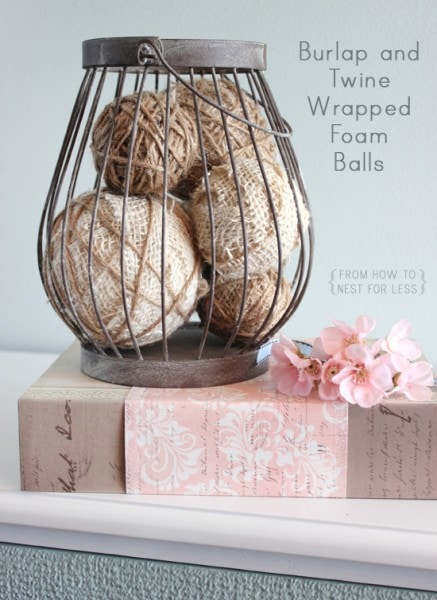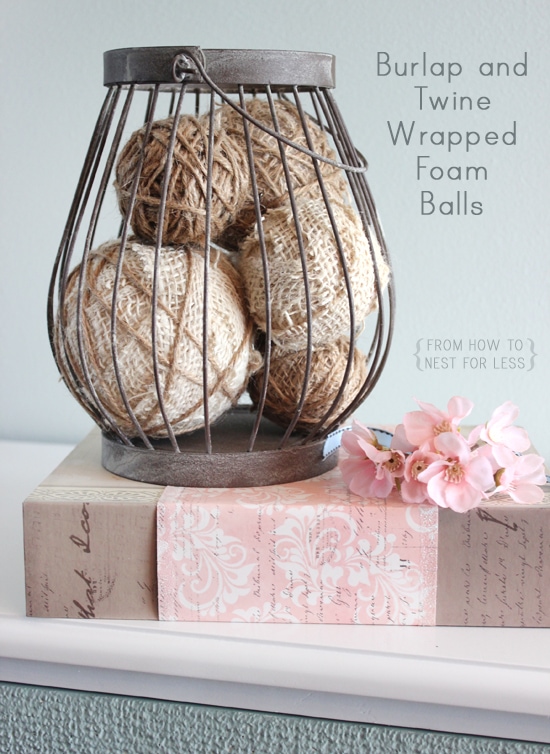 I made a cute little burlap and twine centerpiece as well. SO SIMPLE!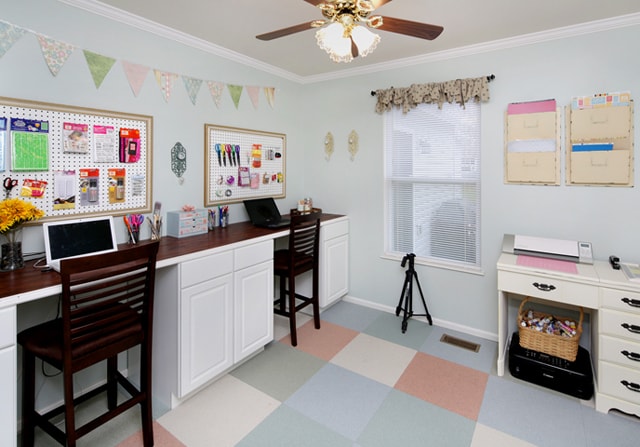 I showed you how I kept my craft room clean and organized!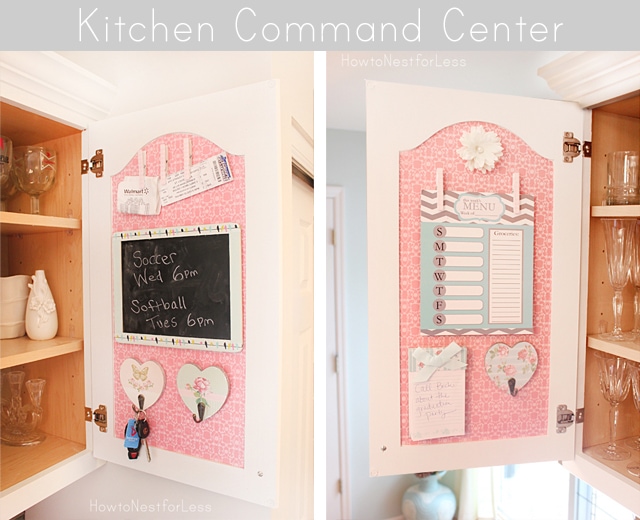 And my Kitchen Cabinet Command Center helped my family stay organized.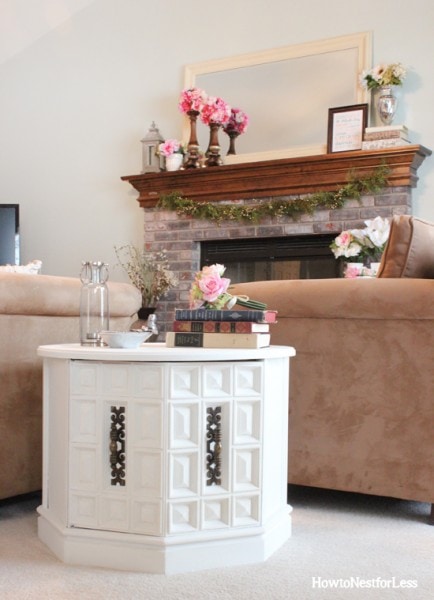 I didn't get to paint as much furniture as I normally do in 2013 but there are a couple honorable mentions, like my white end table…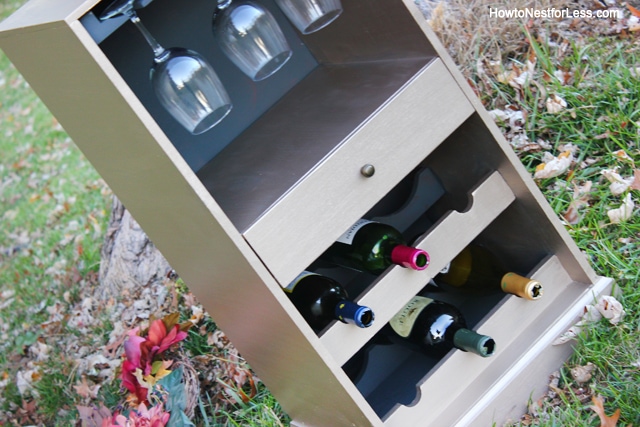 … and my metallic wine cabinet.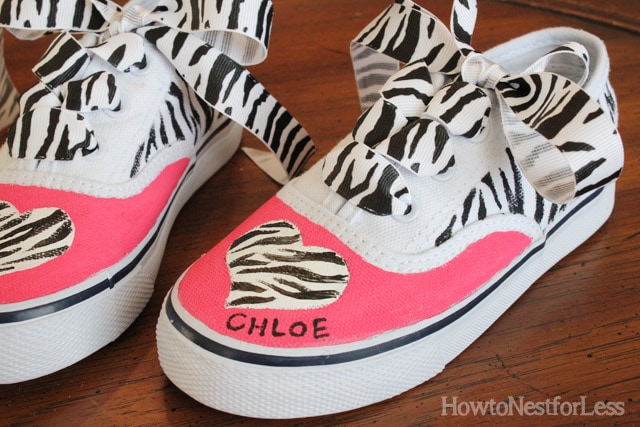 Crafts included some hand painted tennis shoes.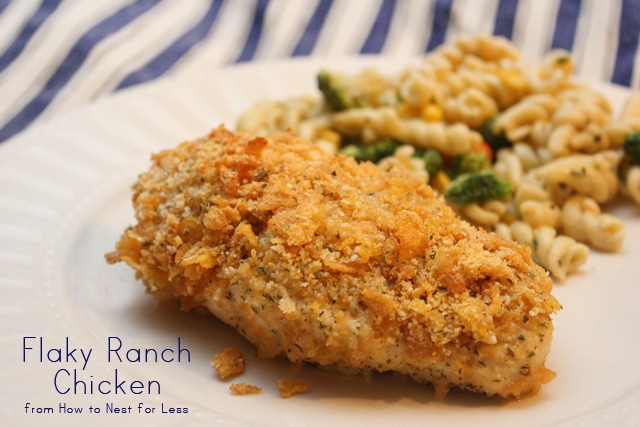 One thing about being back in our home is to be able to cook each night for my family. One of my favorite recipes is Flaky Ranch Chicken.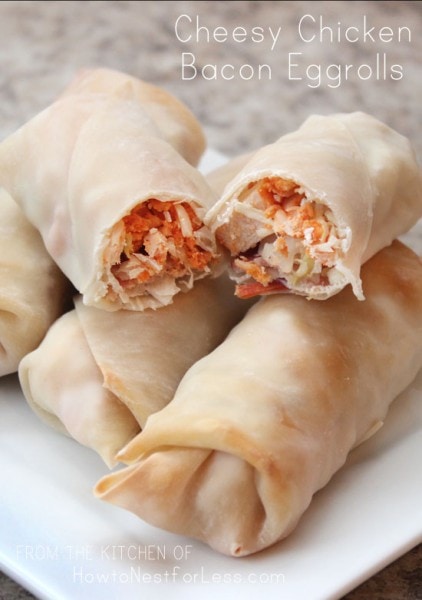 And my go-to appetizer for parties and holidays is this recipe for Chicken Bacon Ranch Egg Rolls. YUM!
There were TONS of printables this year (as usual since graphic design is my main occupation). Some of my favorites?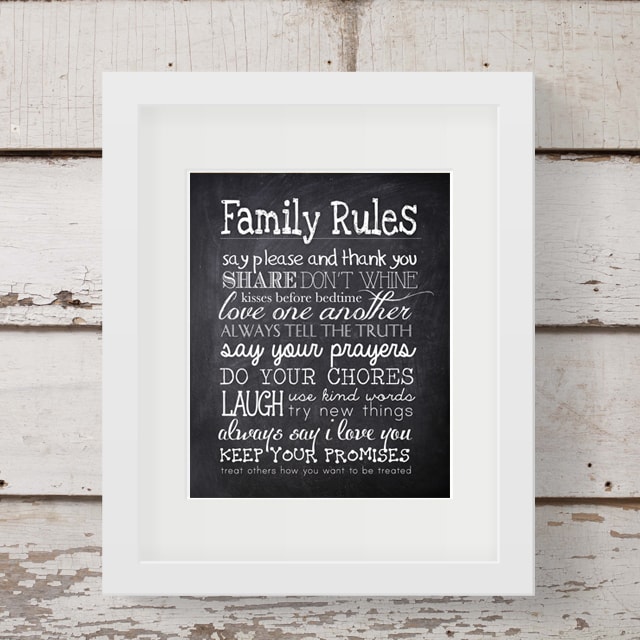 The Family Rules printable (available in TWO different looks!)
And of course my How to Make Your Own Chalkboard Printable tutorial.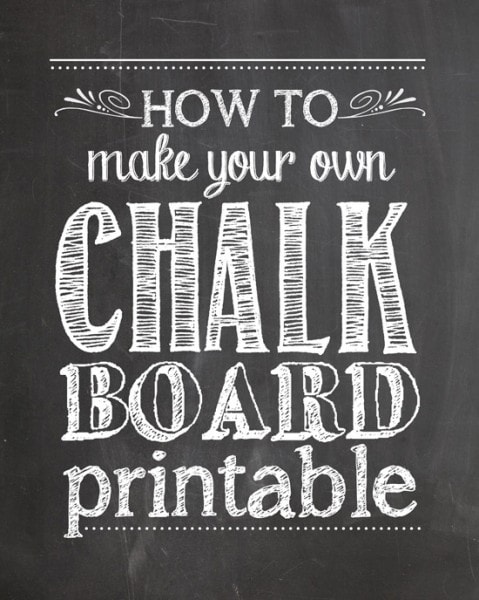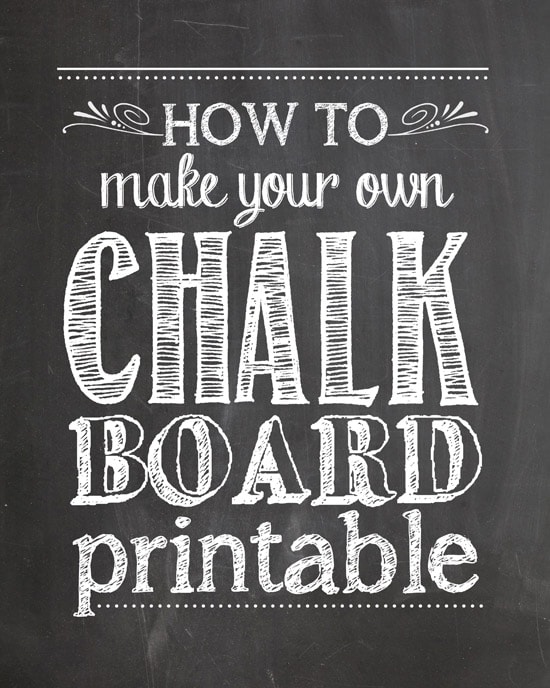 Did you know that this was one of Pinterest's TOP PINS of 2013?
Only 20 pins in the Craft/DIY category and I was one of them!!
And last but not least… we moved into our new home!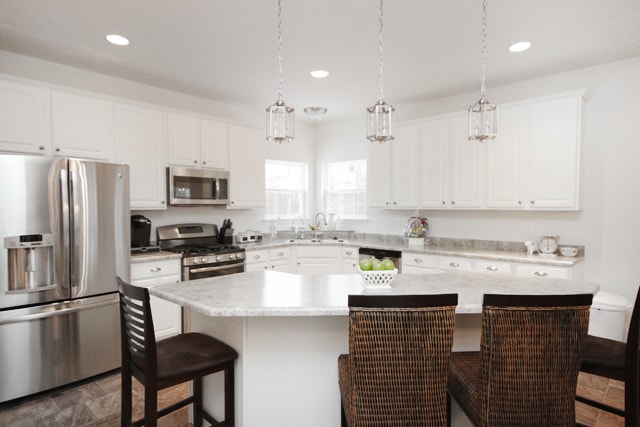 Take a peek at my Kitchen Tour…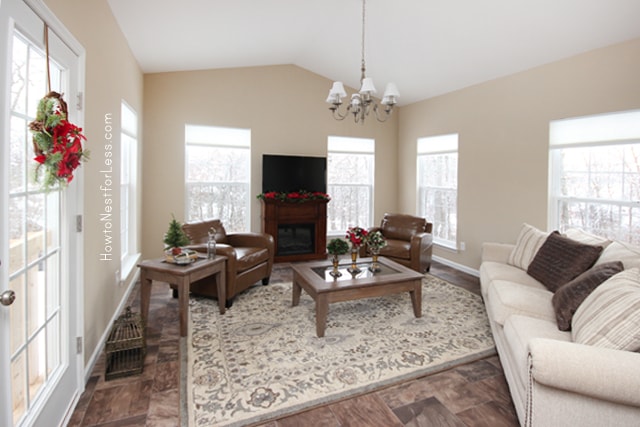 …and our painted hearth room (the first room with color on the walls).
Alright, I guess that's enough for today.
If you want to see all of my projects, you can view my
PROJECT GALLERY HERE.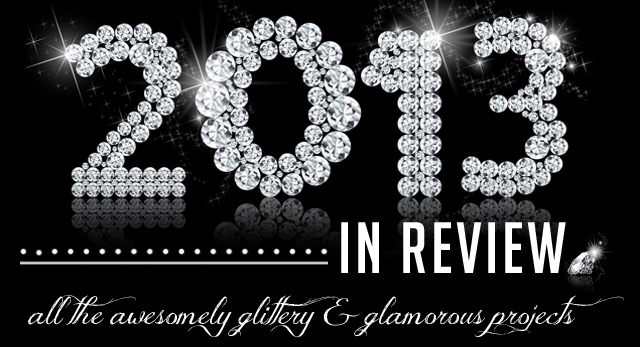 HAPPY NEW YEAR EVERYONE!
Be safe and responsible tonight.