It simply amazes me how fast the Fall months roll by. Soon enough we'll be pulling out the Christmas decorations… crazy!
Well it's been a busy month in my house. Lots of projects crossed off my to-do list. Let's take a look back at October in Review!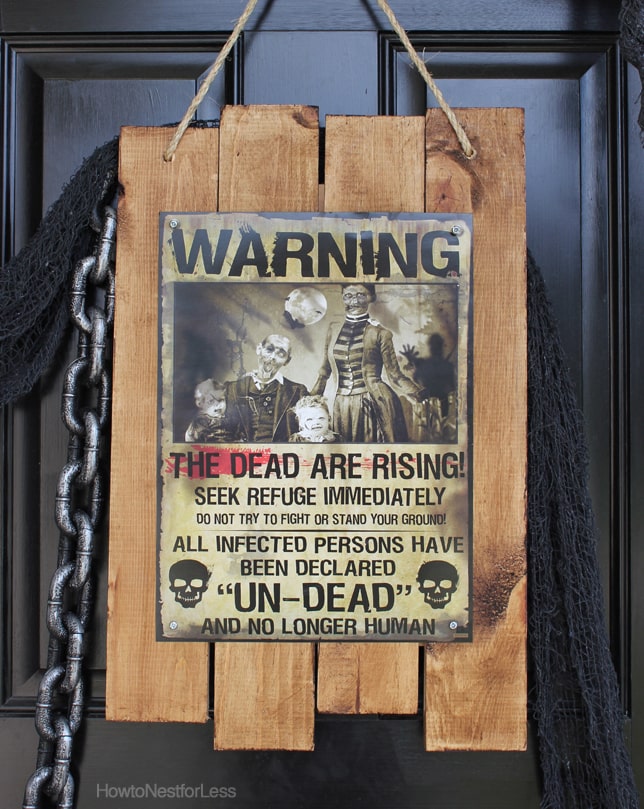 First up was my only Halloween project this year, my Zombie Apocalypse front door sign.
Love this rather than my plain old wreath!
---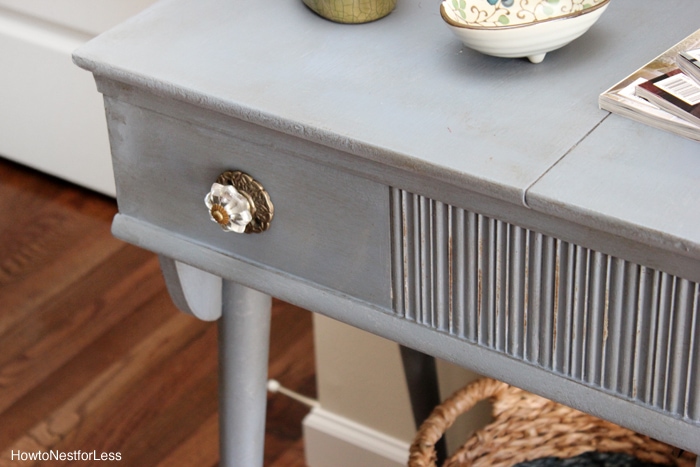 Next I shared my new Chalk Paint® Old Voilet Entry Table.
---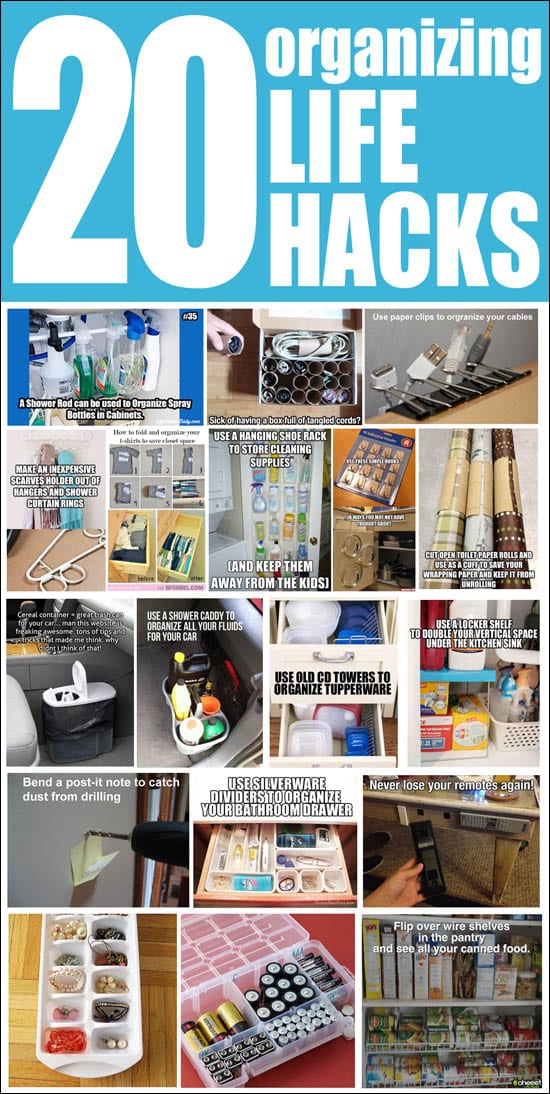 Need to get your home organized before the holidays?
I shared 20 amazing life hacks to help!
---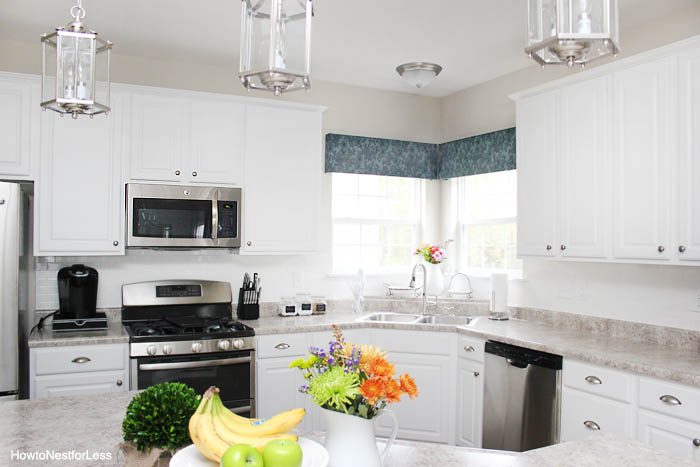 I gave y'all an updated Kitchen Tour in my new home.
---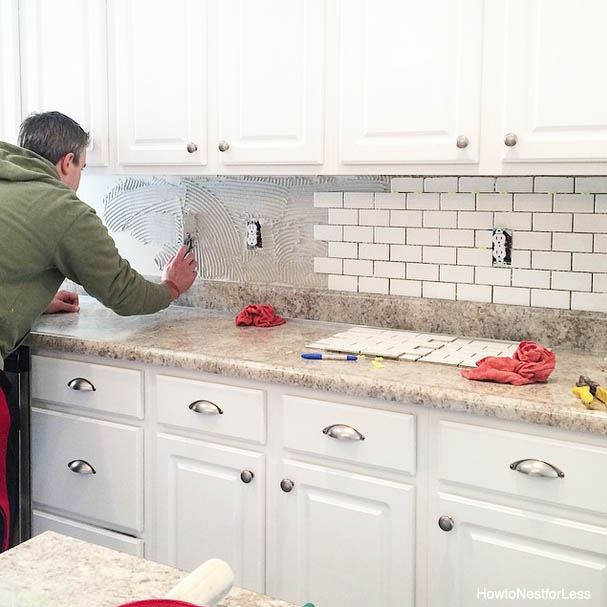 And my favorite DIY project from October…
my new white subway tile kitchen backsplash that we installed for under $250!
---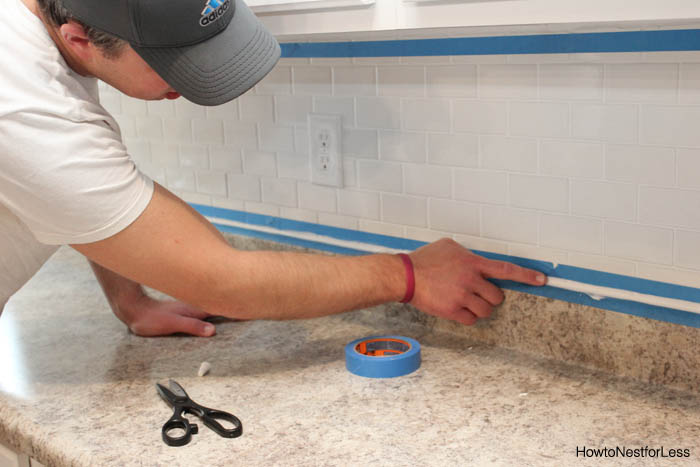 I also shared a tutorial for how to caulk like a pro.
Seriously, this is the best tip ever!
---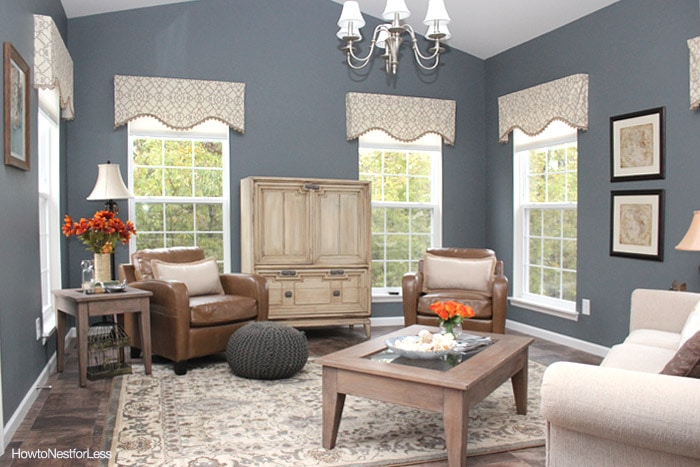 I shared my updated Sun Room.
This is my favorite room in the house now and 100% complete!
---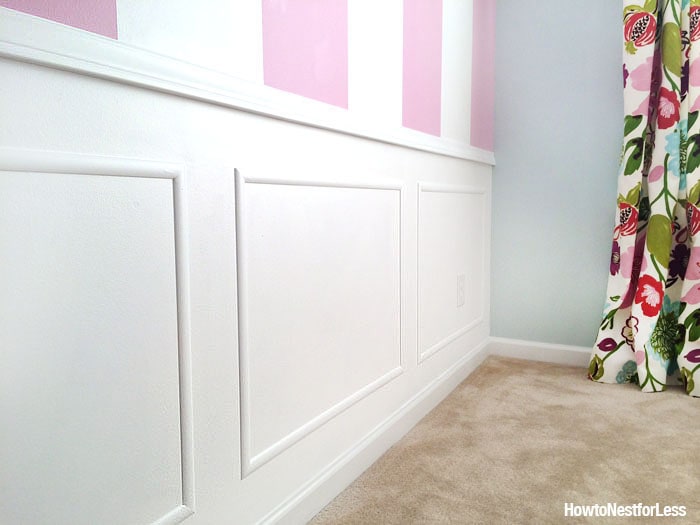 I shared how to DIY picture frame moldings on a budget.
---
And finally showed you my new craft room!
I'm so in love with this colorful space.
---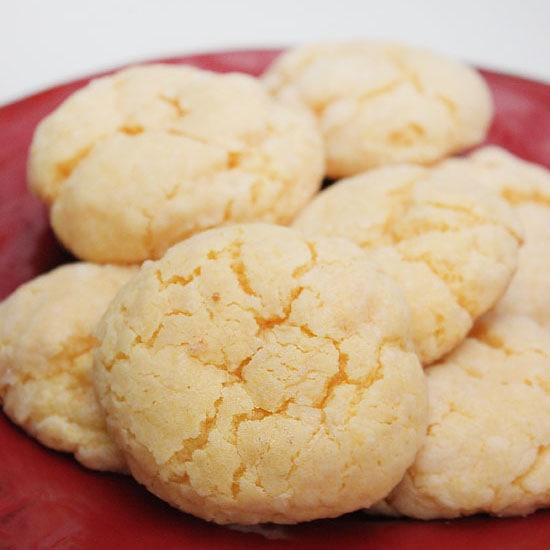 And of course I had to end the month with something sweet…
Gooey Butter Cookies!
---
So yeah, October was a busy month! But I got a lot crossed off my to-do list.
So what's on the schedule for November?
• Coat closet makeover
• Christmas decorations and décor
• Money saving tips around the holidays
• Entry Foyer makeover
And lots more so stay tuned!