Well you probably wish I would have been finishing my parents' family room or my master bedroom over this past weekend, but instead we took a little trip to the Wizardly World of Harry Potter at Universal Studios in Orlando. And it was a BLAST! I sure am tired today, but it's totally worth it. So since I have no new big project to show you, here's some quick pics from the last couple days…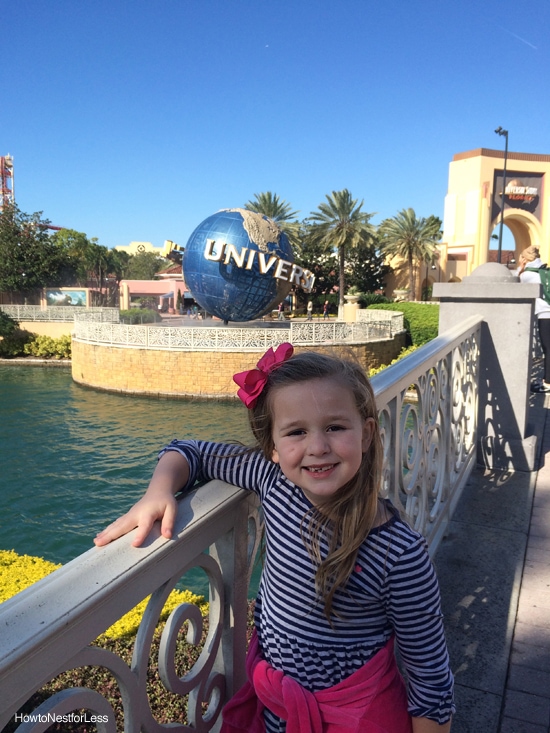 First of all, if you're thinking of ever going to Universal Studios, spend the money to stay at a hotel onsite. You automatically get an Express Pass to skip ahead in line. Totally worth it. Some waits were about 1 hour, but with our Express Pass we got on the ride in 10 minutes or less. Plus you get into the park an hour before everyone else.
And you get to stay in really cool hotels, like this one…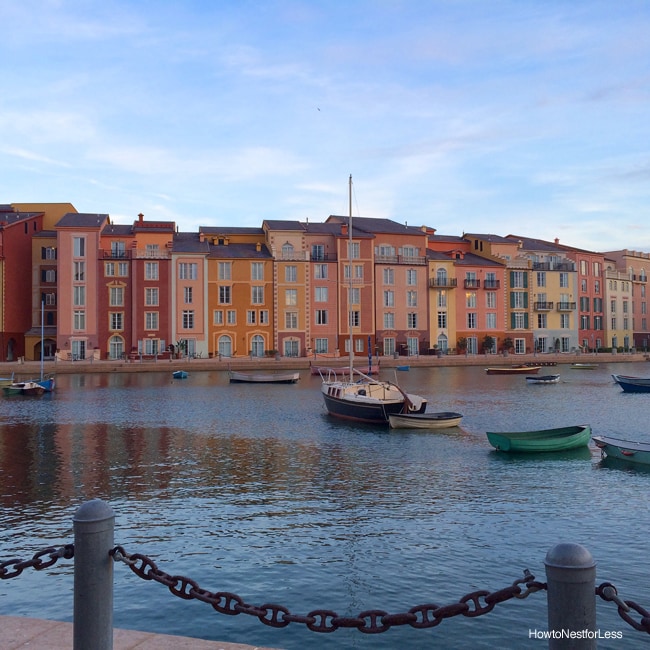 This is the Loew's Portofino Bay Hotel. A little slice of Italy right in Florida!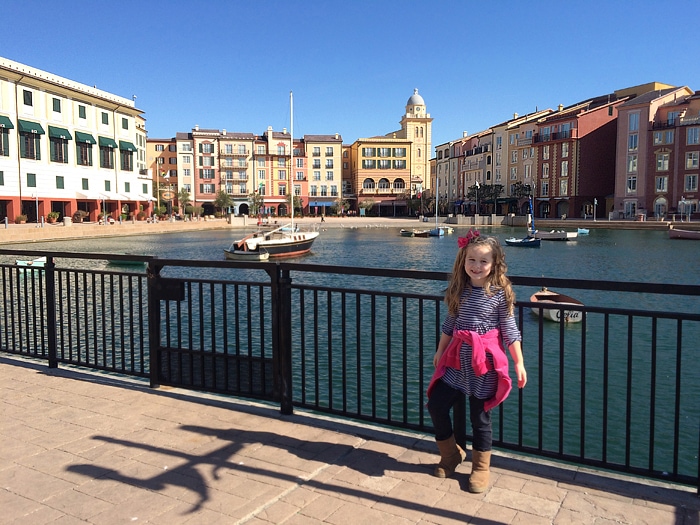 So if you remember my Christmas post, this was Ellie's Christmas gift from us. Ok… not really. We've just never really taken a family vacation before and this was our excuse. She's obsessed with anything Harry Potter so visiting Hogwarts and Diagon Alley was her dream come true.
Our first stop was Olivander's to pick up a wand.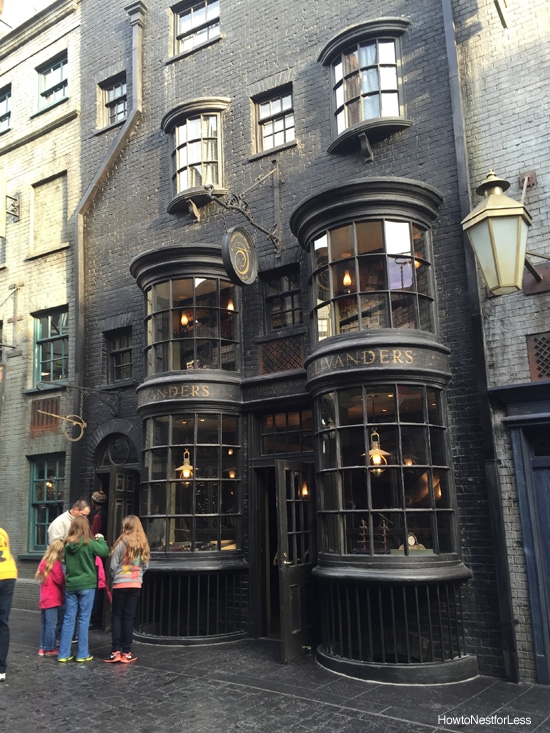 And Ellie was lucky enough to get picked for a wand fitting!
Talk about beginner's luck… or really cute dimples.
The rest of Diagon Alley was straight out of the movie.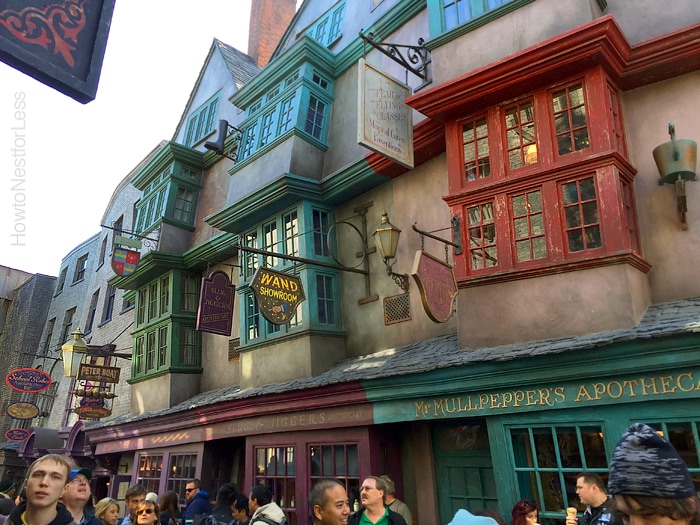 Including George and Fred's shop filled with tricks and candies.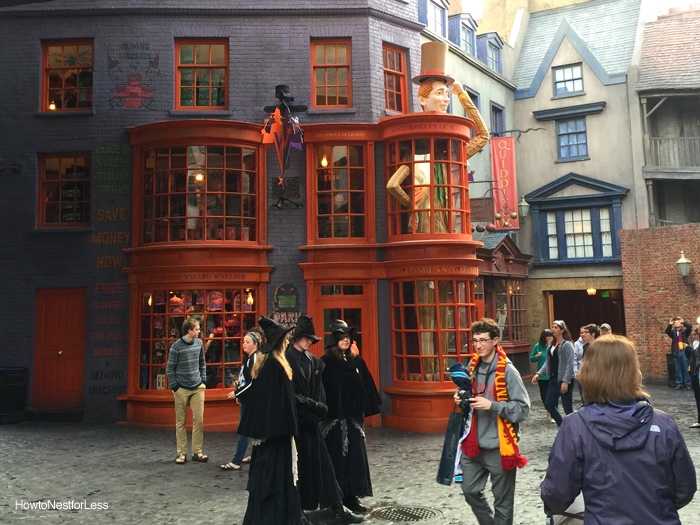 Our favorite stop in Diagon Alley was Gringott's Bank.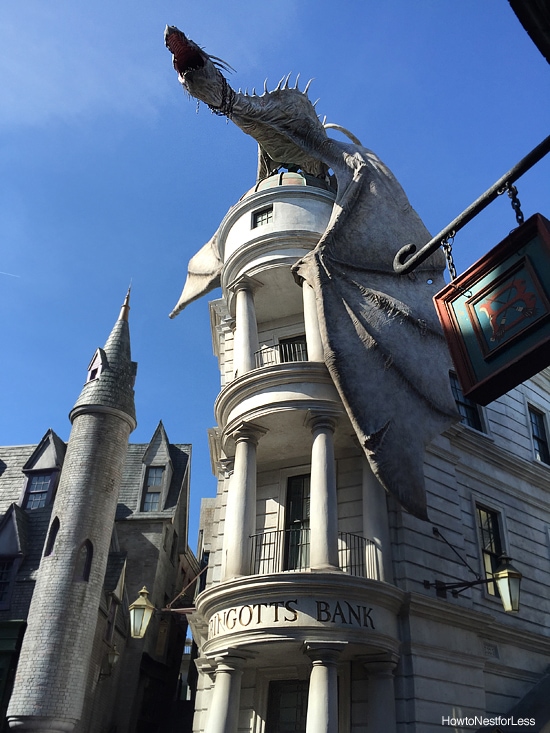 You get a tour of the place with these amazingly realistic goblins while you wait for the ride. Unbelievable attention to detail in this place!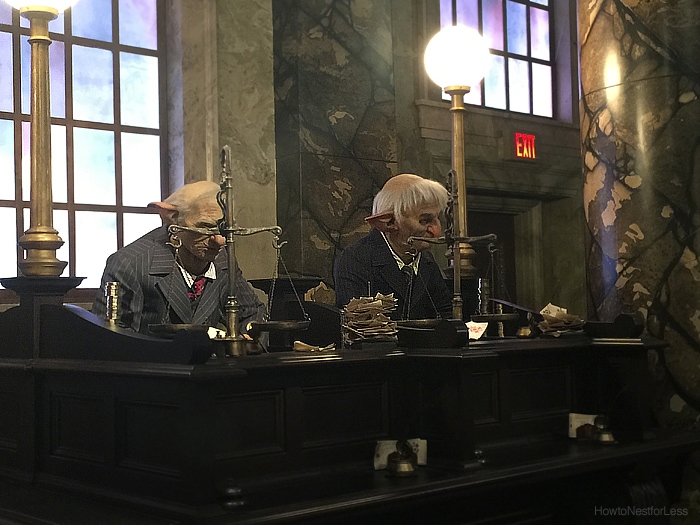 Next we snapped a quick pic with the knight bus driver and the shrunken head. Yep, the head actually talked to us. Ellie thought it was hilarious.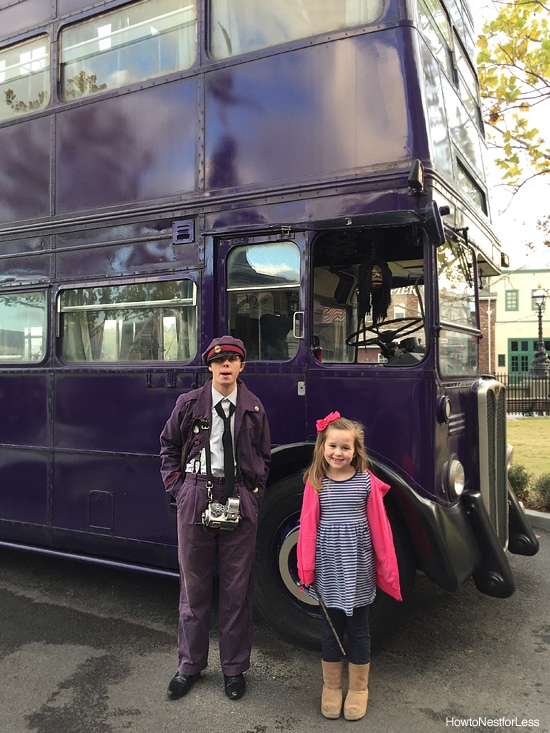 We followed up with a quick meal at The Leaky Cauldron. Throughout the Wizardly World of Harry Potter you can get Butter Beer, a sweet concoction that kind of tastes like butterscotch. I was only able to drink half at lunch because it was so sweet.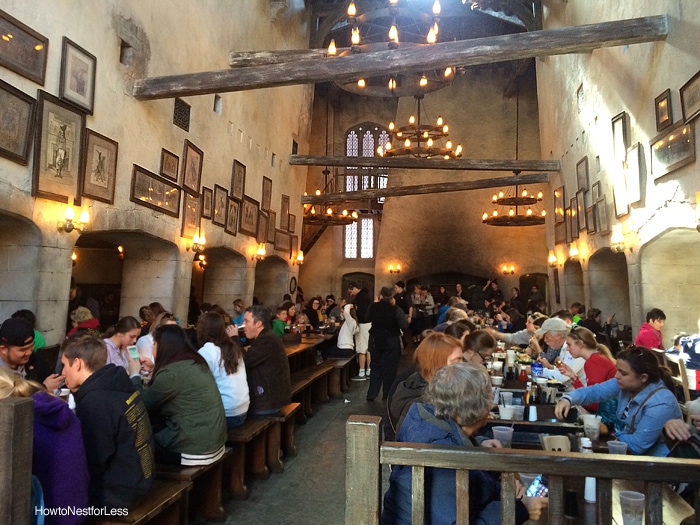 The next day we took the Hogwarts Express to Hogsmeade.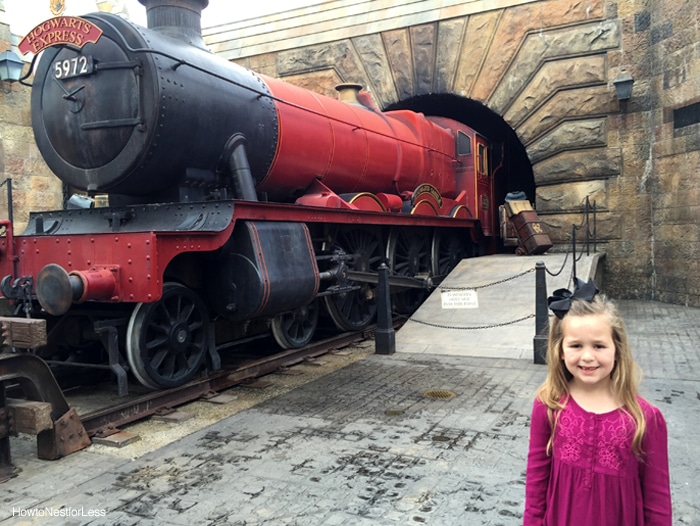 You even got to walk through the brick wall at Platform 9 3/4.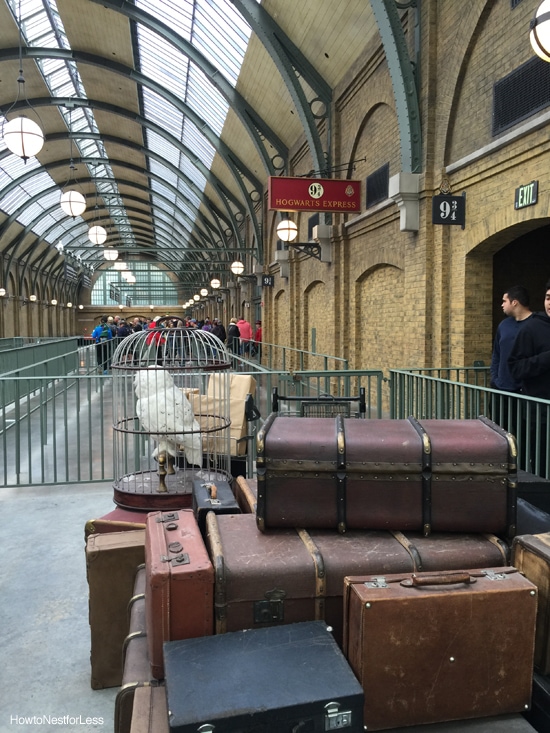 And when you get off the train from Diagon Alley to Hogsmeade,
you're greeted with this…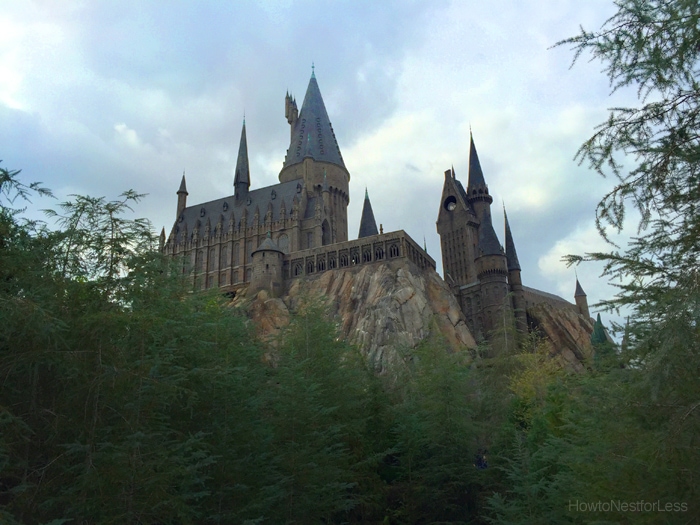 I wish we would have taken photos inside this castle, but you need to store your items in a locker before getting on the ride that's inside.
Once we were done touring Hogwarts, we had some fun on the other rides like Jurassic Park. We're in the last row at the very top of the photo. Now wait for it….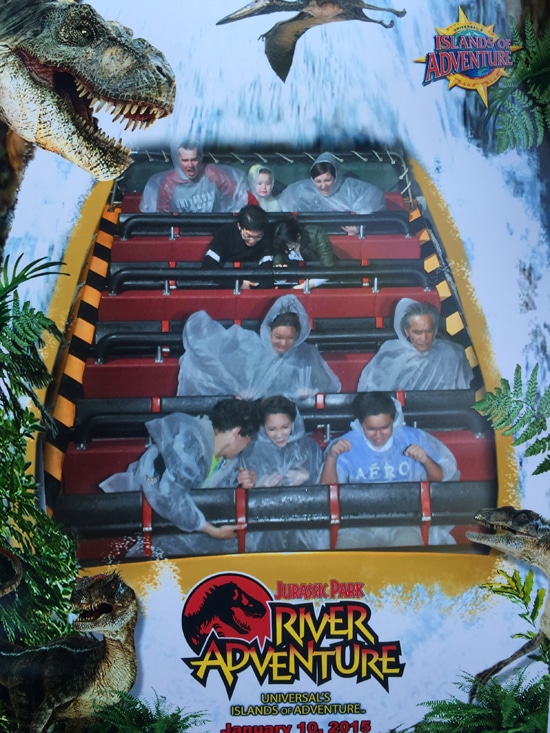 Yeah, Ellie's expression is priceless.
I guess that hill was a little taller than we realized.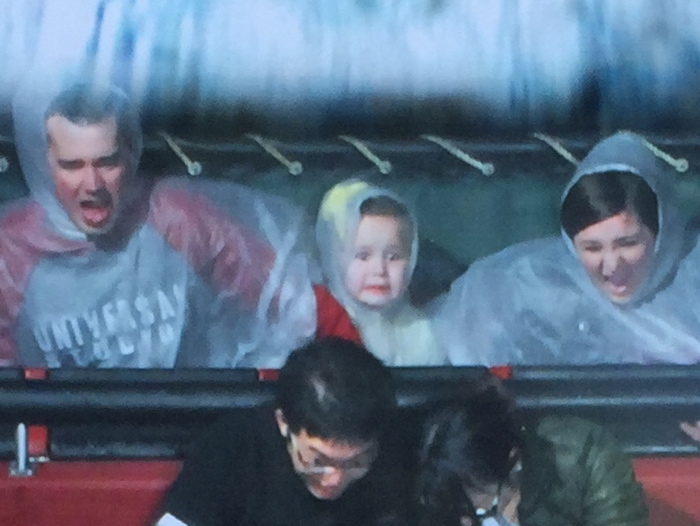 The last night we caught the parade just before sunset.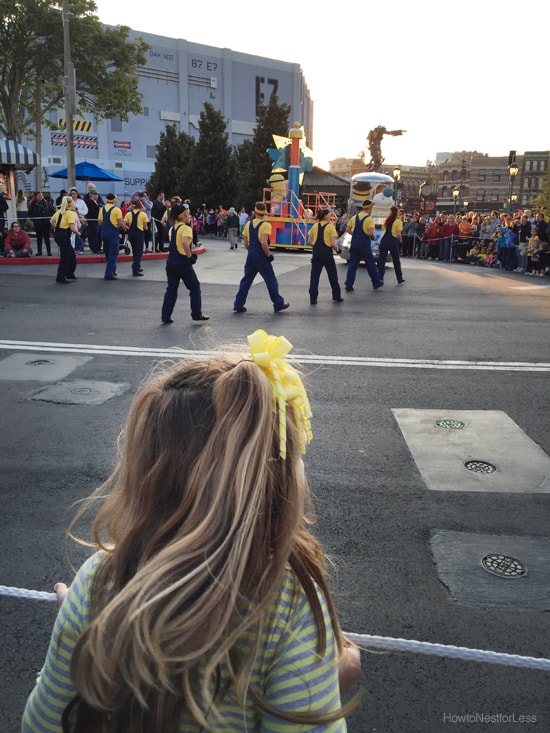 And snapped a couple tourist pics…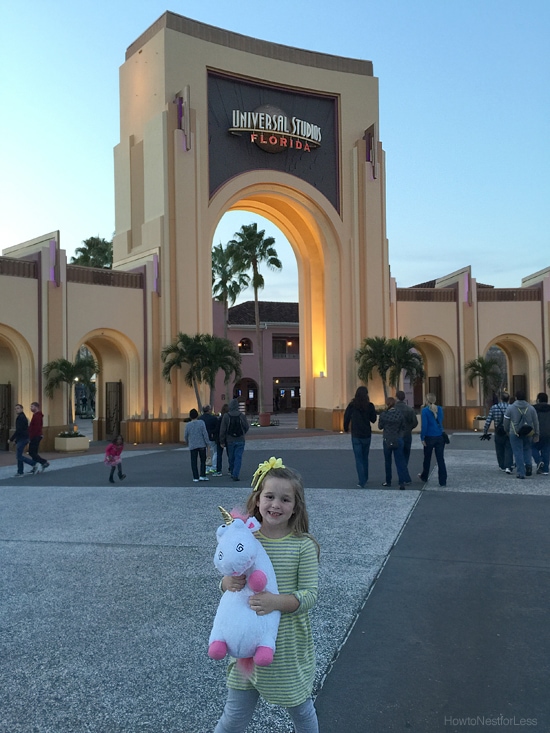 Just two and a half days in the park, but it was actually the perfect amount of time. We had a blast, and walked about 12 miles a day. So please excuse me while I go soak my feet…