I normally don't get too personal on the blog, but I often think of this place as my daily journal. And I like to share stories with you guys to show that I am a real person behind this computer.
Truthfully I wasn't ever planning on sharing my infertility story, but this has consumed my life for so long and affected my day-to-day attitude and drive… especially these past couple of months.
I might as well start at the beginning…
Ben and I knew as soon as we got married in 2005 that we would have issues. I have amenorrhea, the absence of monthly cycles. I maybe get it once a year, if I'm lucky (or unlucky I guess). I was also diagnosed with PCOS (polycystic ovarian syndrome) back in my college days. So with all of this information we knew the road ahead wouldn't be easy.
We started working with my OBGYN one year after we got married to start a medicated cycle using Clomid. We went through about 6 months of upping doses and testing before the doc finally said we needed to see a specialist or Reproductive Endocrinologist (RE) since we realized I was not ovulating on my own. Great, another issue to add to the books.
Luckily Ben and I quickly fell in love with our new RE. He had a plan of attack with medications, various testing to make sure all of my reproductive organs were looking good, and ultrasounds to monitor everything along the way. We decided the first round would be an IUI (intrauterine insemination). The only problem? My insurance wouldn't cover anything after this first round. We had our fingers crossed and said lots of prayers in hopes that everything would go our way the first month.
By this time in our lives we had been married for 2 years with 1 full year of medicated cycles. It was wearing on us as a brand new married couple. Basically one full year of timed intercourse (sorry, TMI). My hormones were all over the place, being pumped with various drugs each and every month.
Two weeks after our first IUI, we took a pregnancy test at home. We had probably taken 15 pregnancy tests along our journey, all of them negative. And unfortunately, this one was negative as well. I remember waking up early for work to take the test while Ben was still sleeping. When I read the negative result, I ran back into bed with Ben and sobbed for a good 20 minutes. I just couldn't understand why nothing was working.
Once I was done crying, it was time to get ready for work. I went back to the bathroom and picked up the test to throw it away. Um… second glance? It was positive! Wait… what? Uh, how did I miss this the first time?! The line was so insanely faint that I could barely see it.
I ran back out to Ben holding the test, screaming for him to find the box. He jumped out of bed and had no idea why I was hollering at him. I threw the test at him (yeah, a little gross… I know). I had never seen a positive test before and I wasn't quite sure what to look for. But after we found the box,  it was confirmed. We were pregnant.
I went out that day and bought another 10 tests and peed on every single stick throughout the week. All positive.
Nine months of pregnancy. A beautifully happy and healthy pregnancy. Man, did I love being pregnant too! I felt like for the first time in my life all of my hormones were in line. Ellie, my miracle baby, was born in December of 2007 via c-section. Yeah, that girl's head was way too big to make an entrance the natural way. I used to call her my lollipop, a little stick body and a big ol' head.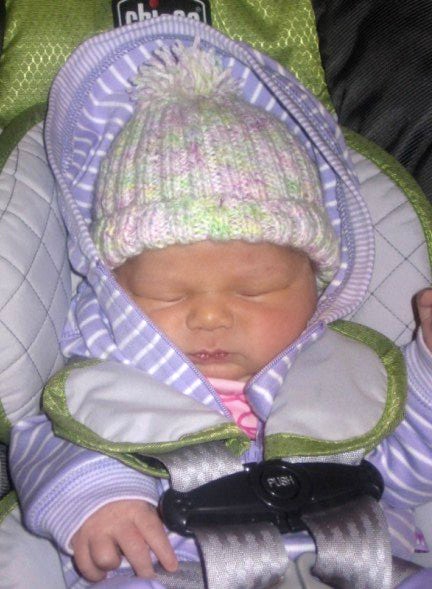 One year later in December 2008 Ben and I wanted to try for a second child. Unfortunately right after we made our appointment with my RE, Ben and I both lost our marketing jobs. Yep, plans were put on hold until we could find jobs again. It actually took us longer than expected though and in that timeframe we had racked up tons of credit card debt. I told Ben I didn't want to start trying again until we could get back on our feet. So we waited…
In May 2010 we were finally ready to try an IUI again. With all of the testing, ultrasounds and medication, it was a couple thousand bucks. But two weeks later we tested and it was positive! I couldn't believe it, I was stunned. I remember my mom saying to me, "This is it. The IUI will just be the thing you have to do. Two for two, you're so lucky!"
Then 6 weeks later I suffered a miscarriage. We were completely devastated. And the kicker was that my insurance wouldn't cover the D&C so it would be $1000 out of pocket. I had to wait two weeks and in that timeframe I was still having pregnancy symptoms. Nothing like kicking a lady while she's down.
After the D&C I needed a couple months to emotionally recuperate. It was crushing to me.
But in September 2010 we were ready to try again. Fail.
October, fail. November, fail. December, fail. January 2011, fail.
If you're keeping count, that's 5 failed IUI's in a row.
I had trouble getting out of bed some mornings, not gonna lie. But after that I decided to focus on my first little miracle, Ellie, and myself. I decided to start this blog to help take my mind off things. It gave me something to concentrate on rather than medications and ovulation.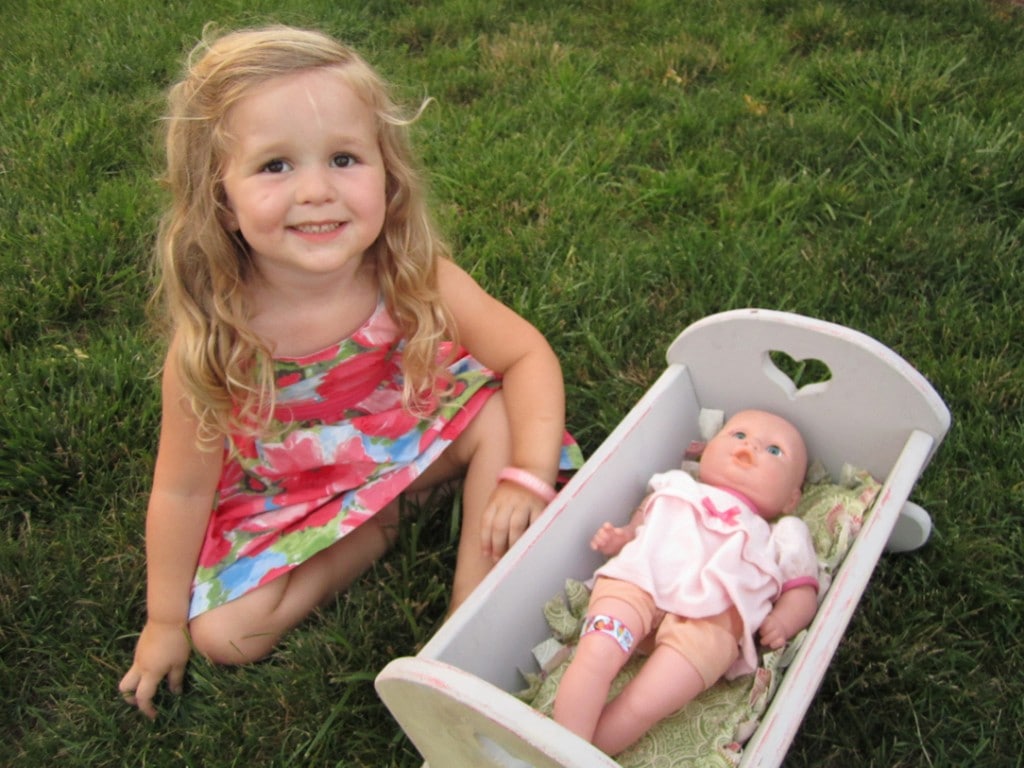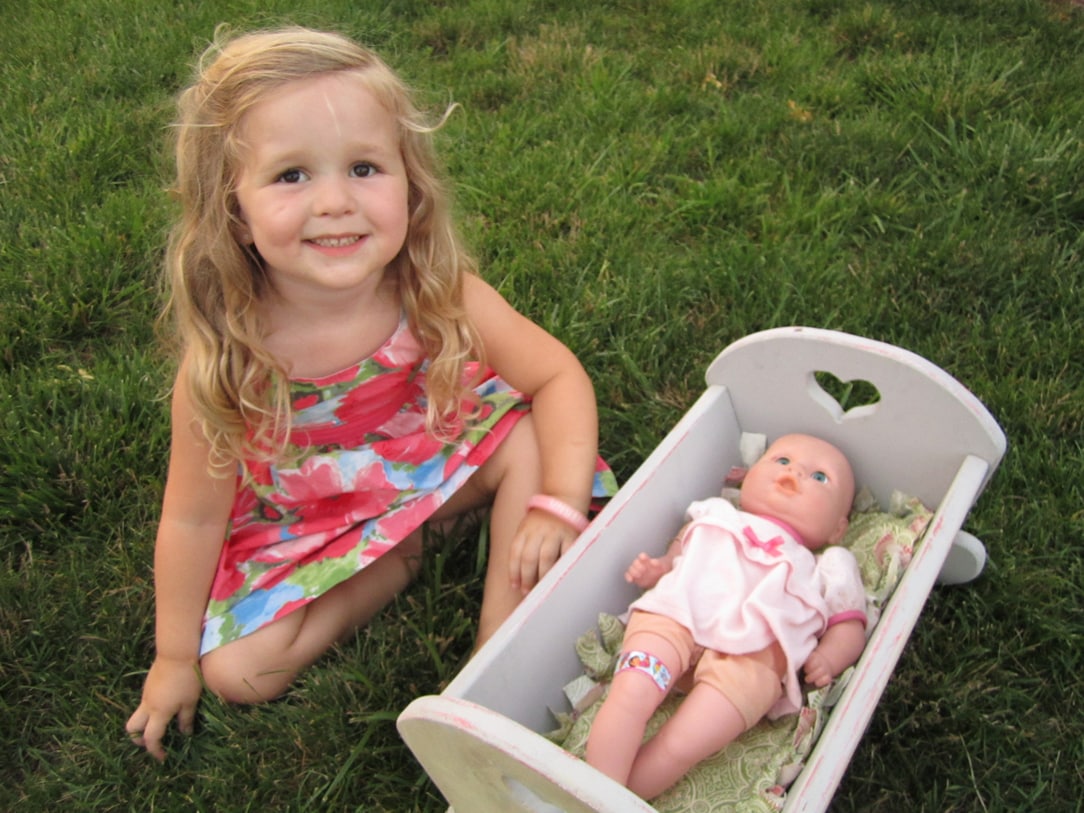 I have to admit it was extremely tough watching my friends and family get pregnant during that time. My younger sister even got pregnant without even trying with her husband… uh, how are we related?! When my sister shared the news of her first pregnancy at our Sunday family dinner, I broke down. I just wasn't expecting it and it caught me off guard.
I walked away and quietly sobbed upstairs in the guest bedroom, trying to talk myself into being happy for her. But my sister in law was also pregnant and I was completely jealous of both of them and the bond their kids would share having their kids grow up together. I honestly just wanted a little warning of the big news so I could mentally prepare myself. I emailed and called my sister with every single update during our infertility process. I called her every time I even took a pregnancy test.
That day I was just trying to keep my distance so it didn't become a pity party with my tears, but I unfortunately hurt my sister's feelings in the process. She noticed I didn't gush over the news, as did my parents. But I was fighting off tears the entire day and was literally about to fall apart in front of everyone. It was either stay in the room and have a complete breakdown or walk away, keep quiet and compose myself.
The next day I emailed my sister and apologized. Don't worry, we're BFFs again. I'm even the Godmother of that little baby. I'm telling you, at first the pregnancy news stings like hell. But then you realize what a blessing any baby is in your life, whether it's yours or someone else's. Yes, jealousy sucks. I was mad at the world. Mad at God. Mad at science. Mad at my stupid genes. But I tried to move on.
I just had to be thankful for what God already blessed me with.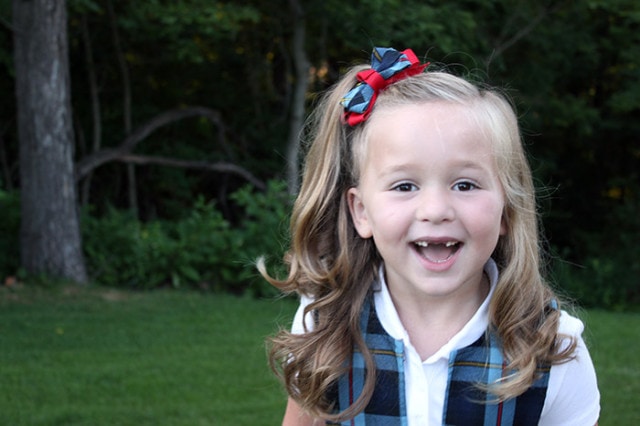 Ellie grew into an awesome little girl. She could read at age 4. We didn't even know she could secretly read, and then all of a sudden one day she pulled out a book and read it word for word. Simply amazing! I honestly think sometimes she has a photographic memory; you tell her or show her something once and she remembers it forever. A blessing and a curse for me!
She can also play in her room by herself for hours on end. Her imagination is beautiful and inspiring! But every so often she'll just snap and cry for a sibling or someone to play with. Ellie used to ask me about once a week for a brother or sister, but now that's she 7 and understands a little more about the trouble we're going through, she's laid off a bit.
I'm one of 4 kids. Ben is one of 7. We both spend lots of quality time with our families. I've mentioned before that we have family dinners at my parents' house almost every weekend. When I think that Ellie won't get to enjoy that with her own siblings, it breaks my heart.
So in 2014 we vowed to try again. It had been four long years since we tried an IUI and my heart was finally ready to go through the process again.
October, fail. November, fail. December, fail. January 2015, fail.
If you're keeping count, that's now 9 failed IUI's in a row.
And remember NOTHING is covered by my insurance so we've spent tens of thousands of dollars trying to conceive a second baby.
I guess the bright side is 1 out of 10 ain't bad?
Ellie is definitely our miracle baby. Point proven.
Our RE told us we need to move onto IVF and we agree. We will meet with him tomorrow to discuss the logistics, costs, etc. Right off the bat though he said somewhere between $15,000-$16,000 for one round. Yeesh.
I guess the reason I'm telling you guys today is that sometimes it's just nice to have someone to talk to, or just to get my feelings off my chest. And if I'm slacking for a week (or two) on the blog, this is why.
I have SO MUCH more I could say on this subject. Trust me, it's taken over my life for the past 10 years. I could tell you about the insane hot flashes I go through every month, or how my boss asked me if I was coming back to work after my D&C and I almost punched him in the face. I could tell you about how I get angry when my friends complain about their whiny or crazy kids. Trust me, I'm jealous of their house full of chaos. I could tell you how I'm back and forth about trying the IVF because my kids would be 8 years apart and it scares me that they could never have a bond like my siblings and I have.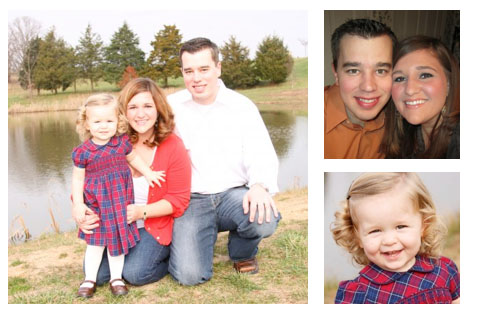 I've always been pretty open with my friends and family over my infertility, but now it's getting to the point where I just cry when I talk about it. I've buttoned up a little more, but at least writing it down helps me get some of those emotions out.
I don't know anyone that has ever gone through the IVF process so any information would be extremely helpful. I'm all ears. Honestly.
I promise I'll keep you guys updated along the way. And here's hoping the next update will be some positive news.