Today Ben and I are celebrating our 10 Year Anniversary. Crazy, right? I seriously cannot believe how fast time flies. I mean just look at us on our wedding day… we were just babies that fell in love our senior year of high school and married 6 years later.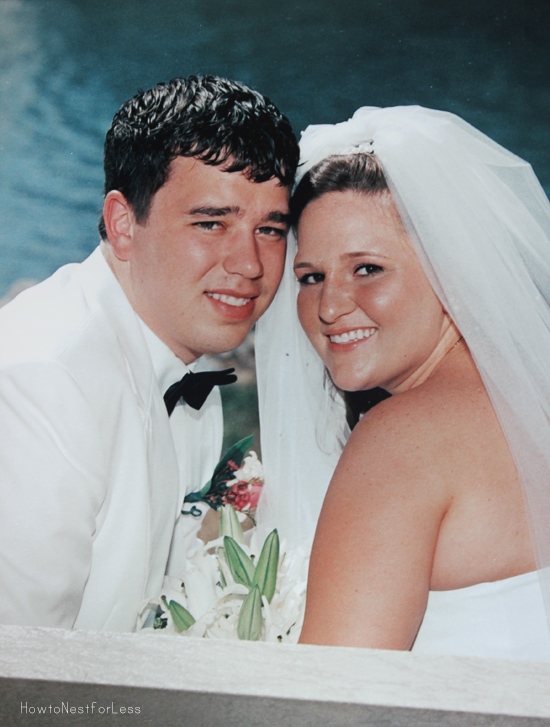 Can you tell this was before digital photos?
I just barely missed out on that amazing turn of technology. Woof.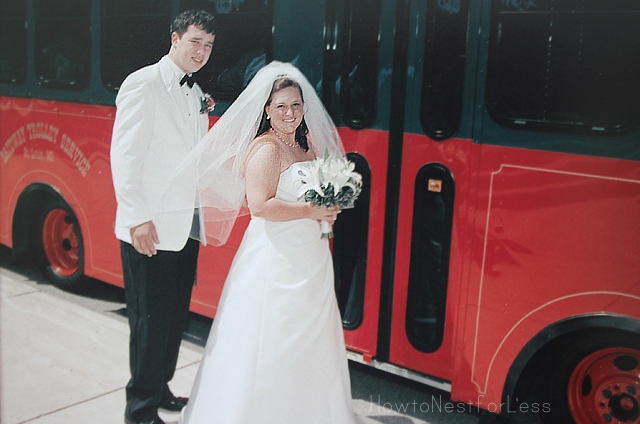 So Ben and I have been together for 16 years (6 dating, 10 married).
That's almost half my life. Crazy.
Seriously love this man and am so thankful our relationship grows stronger every year. I mean, what other guy would let me draw with permanent marker on his face? And then post it on the internet?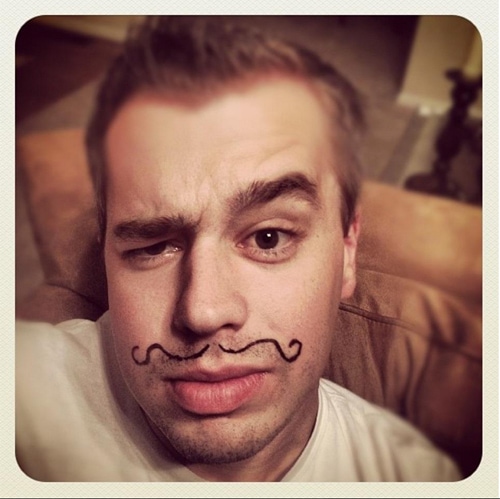 Or what guy would give up almost every weekend to help his wife with her next big DIY idea? Ben is always willing to lend a hand and follow my crazy dreams. The only thing we still need to work on is his eagerness to shop at thrift stores. That man is a major germaphobe.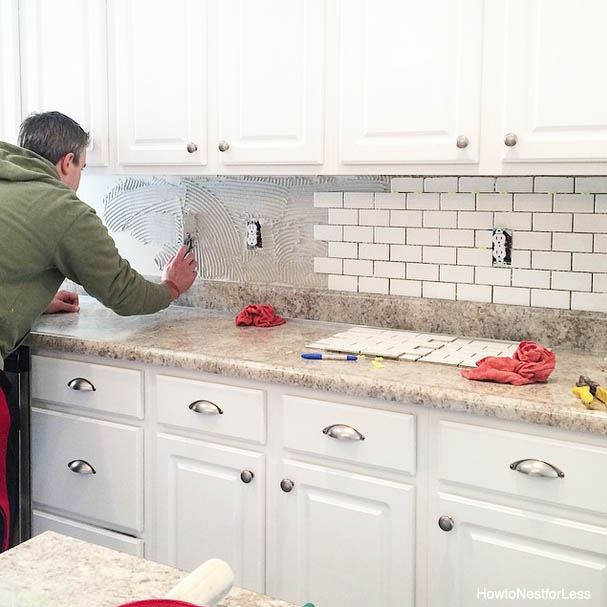 But he's all mine, ladies. All mine.
I have to admit the majority of our photos together as of recent are from our condo balcony in Panama City Beach from each summer vacation. We always have plenty of photos from this exact spot…
Most of them are with Ben making silly faces though. Typical Ben.
And always making really corny dad jokes.
But I tend to forgive him because he's easy on the eyes.
He might kill me for posting this pic too ;)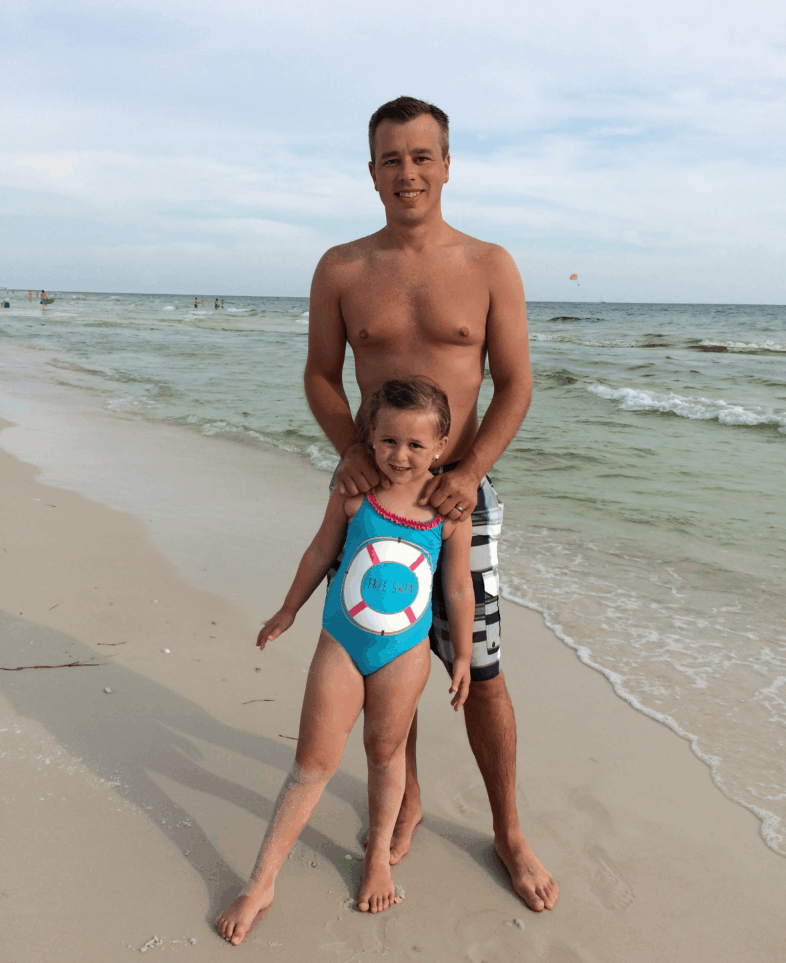 Ben is also an amazing dad. Always up for a bike ride or hiking with Ellie, helping coach her soccer team, or endlessly discussing Harry Potter with her (love my little nerds).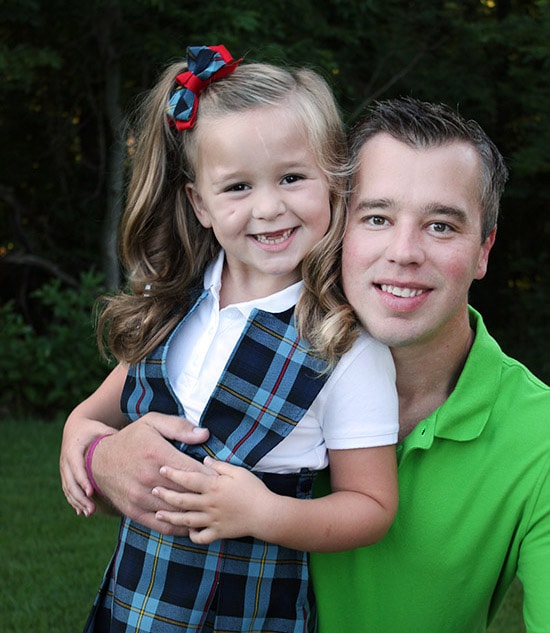 And this guy is sweet, sensitive, loving, always by my side through the ups and downs, especially during our long battle with infertility.
So if you follow me on Instagram, you probably saw that our first beta test after the IVF transfer was a disappointing 8.5 (anything over a 5 is considered positive though). We were hoping the first beta test would be around 50. Yeah, not the news we were hoping to hear. We held on for hope but it appeared I was having a chemical pregnancy (early miscarriage).
My doctor's office decided to schedule me for another blood test, this time 4 days later. They say your numbers are supposed to double every 48-72 hours so after a long 4 day weekend we were hoping for above a 34… my results showed 44.6. Yep, still positive and climbing. I was shocked. Completely shocked. We were hoping the first result was so low because it just implanted late.
But my doctor wanted to keep a close eye on my numbers so we scheduled a third beta test for yesterday morning. We were hoping for above an 89… my results showed 143.7. Yep, still pregnant and growing strong.
This coming Monday I'll go in for a 4th blood test, then upon those results we would schedule the first ultrasound. I have to admit though, I'm still sitting here on pins and needles. I miscarried before at 7 weeks so I'm trying to be hopeful yet cautious. We've been actively trying to conceive since April 2010 (yes, over five years). 9 failed IUI's and 1 IVF. But here is our second miracle baby, hoping to arrive a little over 8 years after our first miracle baby turned our world upside down.
Throughout this process I've had a very supportive, loving husband who stands by my side through thick and thin. I couldn't have asked for a better partner in crime and I can't wait to see what the next 10 years brings us. Love you babe!
Thanks again for all of your prayers and support.
I hope you have a safe and happy 4th of July!