I never needed a break more in my life than this past week. The recent events just wore me out and the best cure was spending 5 days with Ellie and Ben, just us three, staring at this…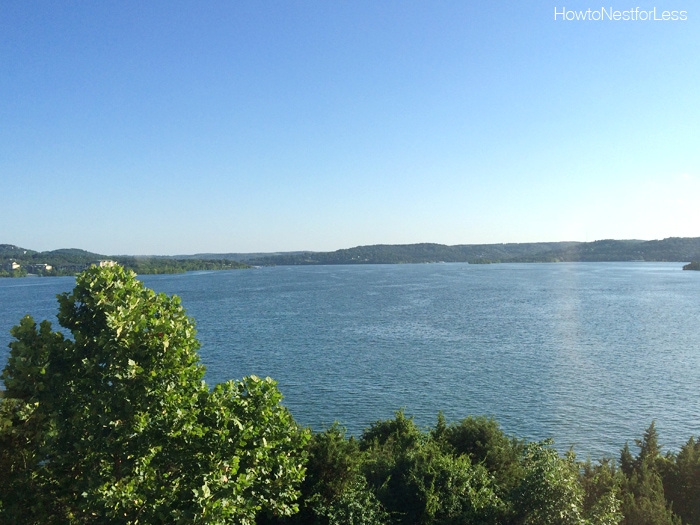 I have to admit we mostly sat by the pool at our Table Rock Lake condo. Can you blame us? Most days it was near 100 degrees. Absolutely disgusting outside.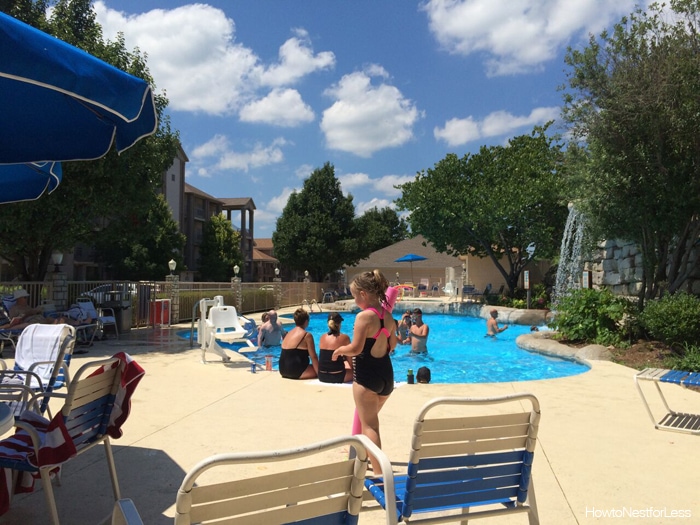 We did venture out for a couple things… the waterpark being our favorite. So glad Ellie got over some of her fears and rode the big water slides. Yeah, even I couldn't pass them some of them up.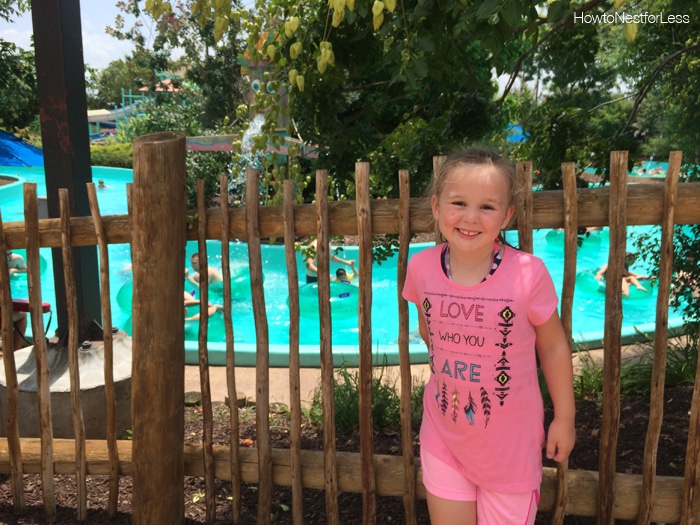 So I refused to bring my good camera on this vacation. The idea was to focus more on time spent together than snapping professional-type photos, but then of course I only ended up taking about 10 photos in total with my iPhone. Eh, oh well.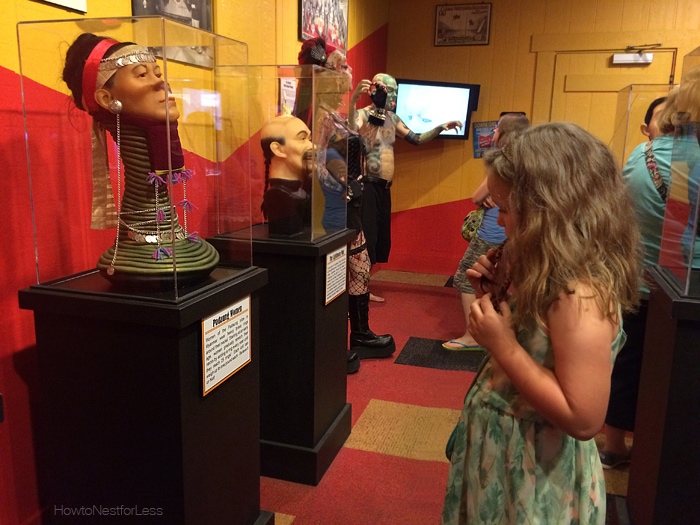 At least I got photos of Ellie and some of her favorite attractions: Ripley's Believe It or Not and the Maze of Mirrors. So here's a tip: we've learned in the past that the best way to experience a mirror maze is playing hide and seek inside. Seriously it's hilarious, trust me. Just make sure the place is close to empty so you don't annoy other guests. But this was absolutely the hardest I laughed while on vacation.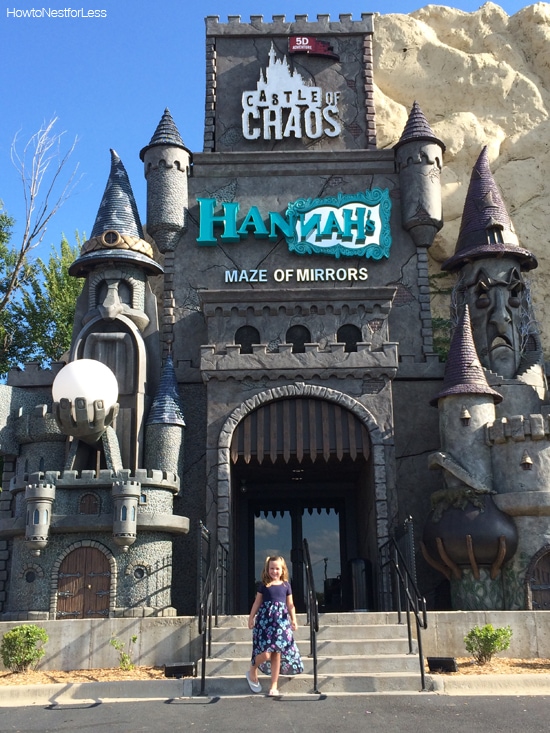 And Ellie was very against going to the Titanic museum in Branson. She thought it would be super boring for a 7 year old girl, but of course by the end she was enamored by the artifacts and stories. She even bought a huge book with her own money and the 4 hour drive home was filled with Ellie spitting out Titanic facts from the backseat. Love that kid.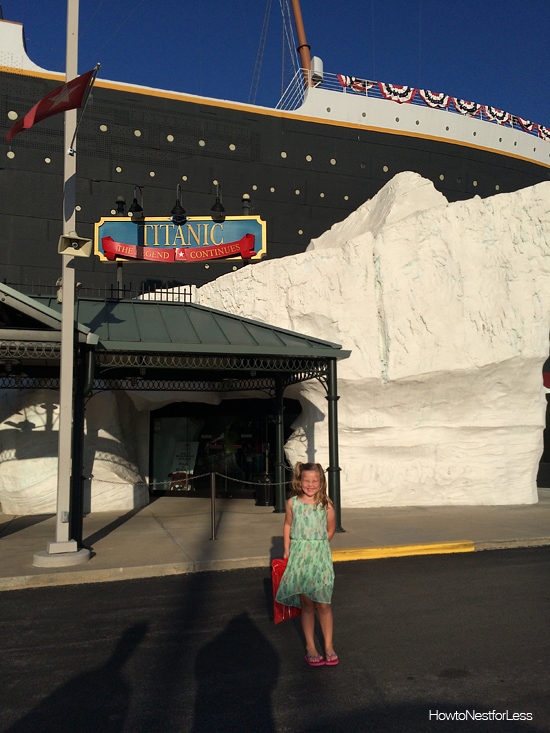 I think my favorite part of this vacation was playing board games on the back porch every evening while watching the sunset over the lake. Really can't beat that view. Or the memories we made.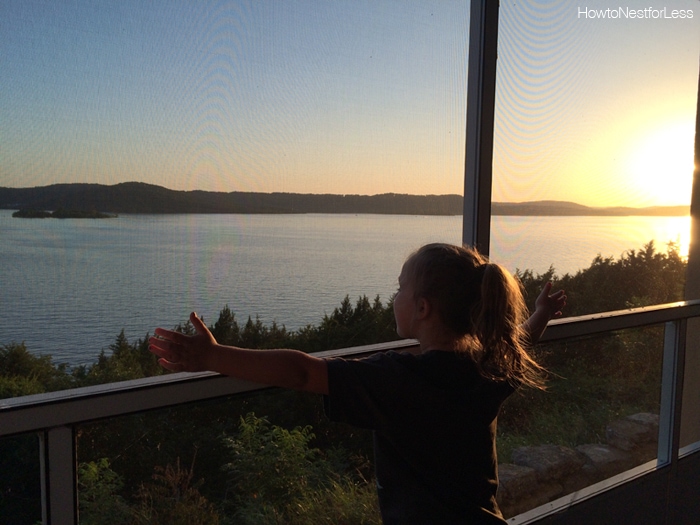 While the vacation was just what I needed, it's time now to get back to the real world.
I meet with my doctor later this morning to talk about this past IVF cycle and to talk about our future plans… even though I'm still deciding on that one.
But we'll get back into the swing of things around here. Tomorrow I'll be sharing a little DIY home decor project I created before we left. Then the guest bedroom makeover reveal next week!
Oh, and we got a closing date on our home. Yep, we're just about ONE MONTH away! So in the next few weeks I'll be sharing some more updates of our home building process.
And once again I just want to say THANK YOU for all of the kind comments and emails after last week's post. I've read every single message and they have gotten me through one of the hardest times in my life. Right after the miscarriage I regretted sharing this IVF journey so publicly (it sucks sharing bad news, especially to those hopeful readers going through IVF themselves), but you guys were so uplifting and really a great support system. I do truly appreciate it. So thanks ;)