It's official. Picking out interior paint for the majority of my house is my least favorite thing to do. Yep, without a doubt.
So this week we are getting our entire house painted (well, pretty much the whole thing). Since we have an open concept and one room flows into the next, we are painting our foyer, hallway, family room, breakfast room, kitchen, stairwell, and upstairs hallway.
I usually do all of the painting myself, but since our stairwell is about 12ft high in some areas I decided to let some professional tackle the job. Plus since I work a full time job outside of this blog and my free time is absolutely non-existent this Fall, I had no problem delegating.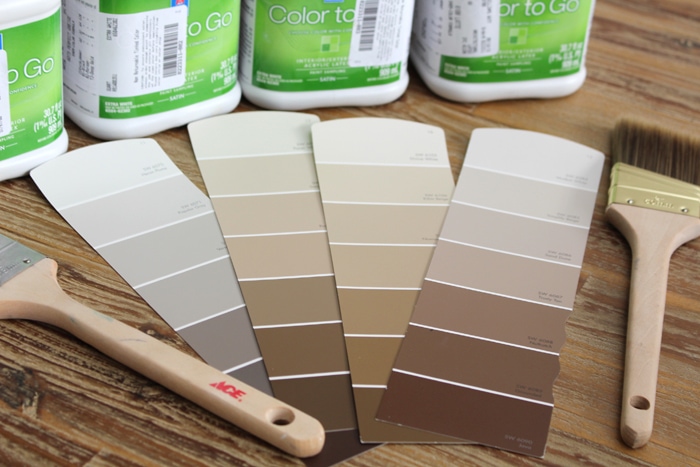 So I started my paint color search my choosing 4 different neutral families: gray tones, browns, a hint of orange, and a hint of red. Then I picked the middle shade on each paint color card to test on my walls at home.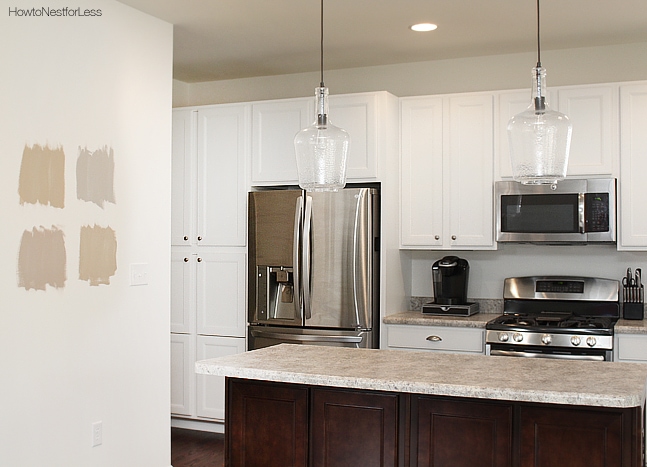 I loved Perfect Griege and Latte, but these two colors seemed a little too dark for my home. So then of course I ended back up at the paint store getting more test pots.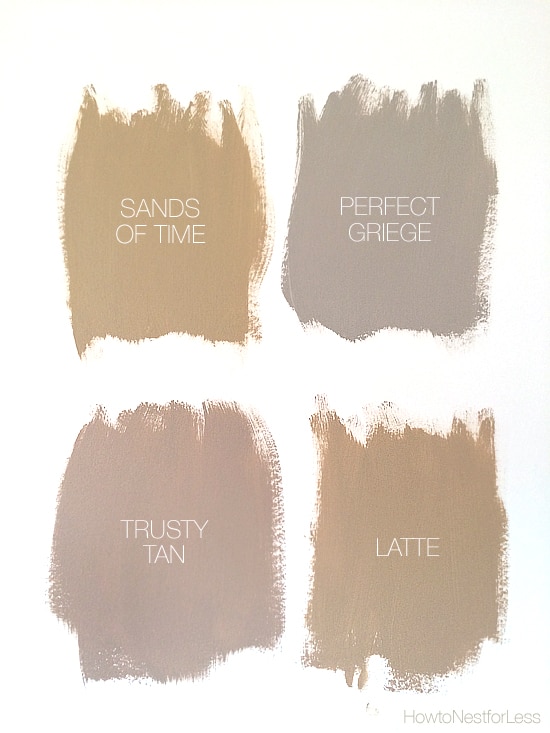 And soon I had 8 different test colors on my wall.
Oh, and I still couldn't decide.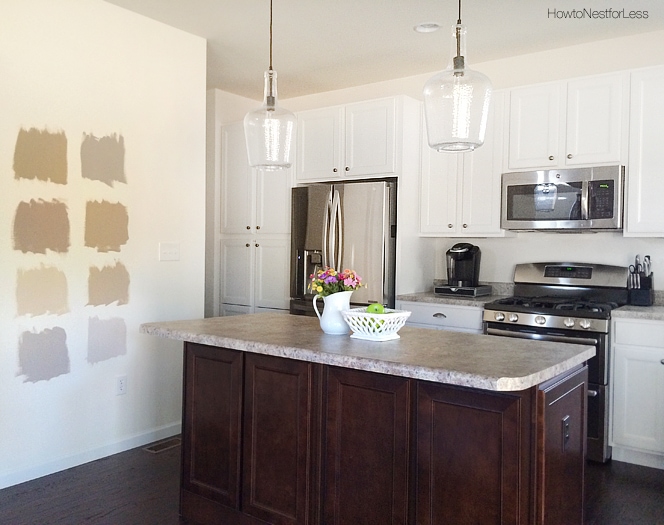 So I painted the same 8 colors in my foyer.
Different light, same problem. I just couldn't decide.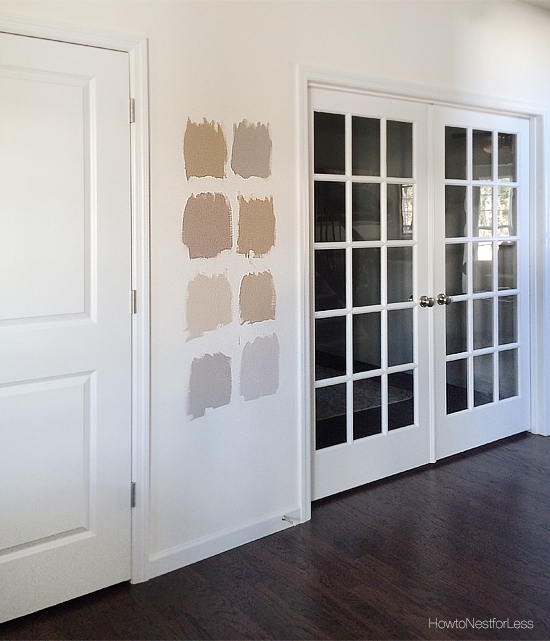 I was able to narrow it down to 5 colors, then painted little swatches near my kitchen cabinets. I looked at these colors for about a week straight, during the day and at night. Then I was able to narrow it down to two colors…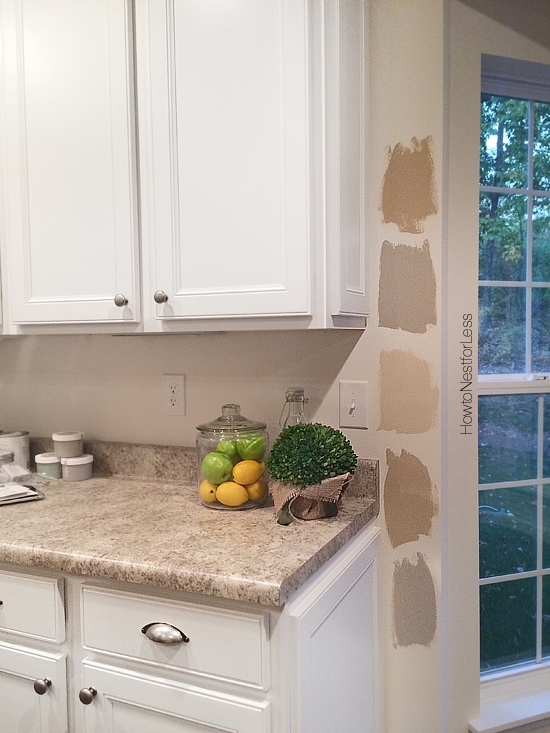 The third and fourth colors from above:
Nomadic Desert and Kilim Beige.

We get our house painted on Thursday and Friday of this week so I need to tell our painter by Wednesday so he can buy the paint. OH SO NERVOUS! In the last two homes I've picked a paint color that I wasn't in love with.
Give me a bedroom or any small room to paint and I have no problem picking out a color and never second guessing my decision. Give me an entire house to paint and watch me curl up in the fetal position in the corner for 3 weeks.
So does anyone else have paint picking phobia
or is it just me?