It's been pretty quiet around these parts… almost too quiet. Probably my slowest start to the New Year ever since I haven't touched a paint brush, miter saw, or fabric swatch since before Christmas… and it's been a lovely, much-needed break.
This past week was especially slow since Ben and I spent the past 7 days in sunny Montego Bay, Jamaica.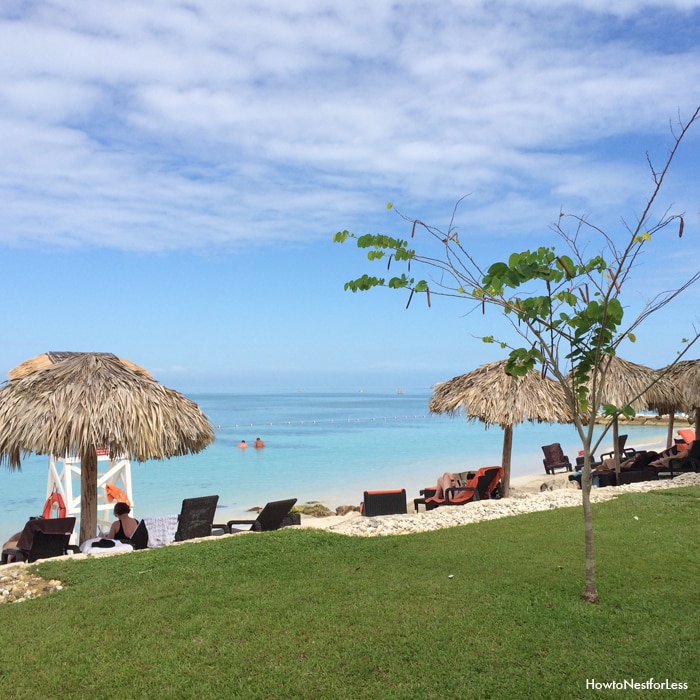 This was the first time Ben and I have been on a vacation alone in 10 and a half years… since our honeymoon to be exact. While we had plans to celebrate our big anniversary with an all-inclusive trip to the Caribbean, our plans were put on hold when we decided to start our expensive IVF journey. I was actually pregnant on our 10th anniversary last summer, but miscarried shortly after that. It's sometimes hard to think back on that anniversary since it brings such highs and lows in my life.
But a glimmer of light came at the end of a very rough & emotional 2015. Every year the CEO from my "normal day job" gives 2 employees from our company a trip to an all-inclusive resort, all accommodations and airfare included. And this year I was chosen… someone pinch me! Ben said it was meant to be, our anniversary trip just a couple months late, just what we needed to start 2016 off on the right foot. And the best part is we wouldn't have to dip into our funds for the next round of IVF.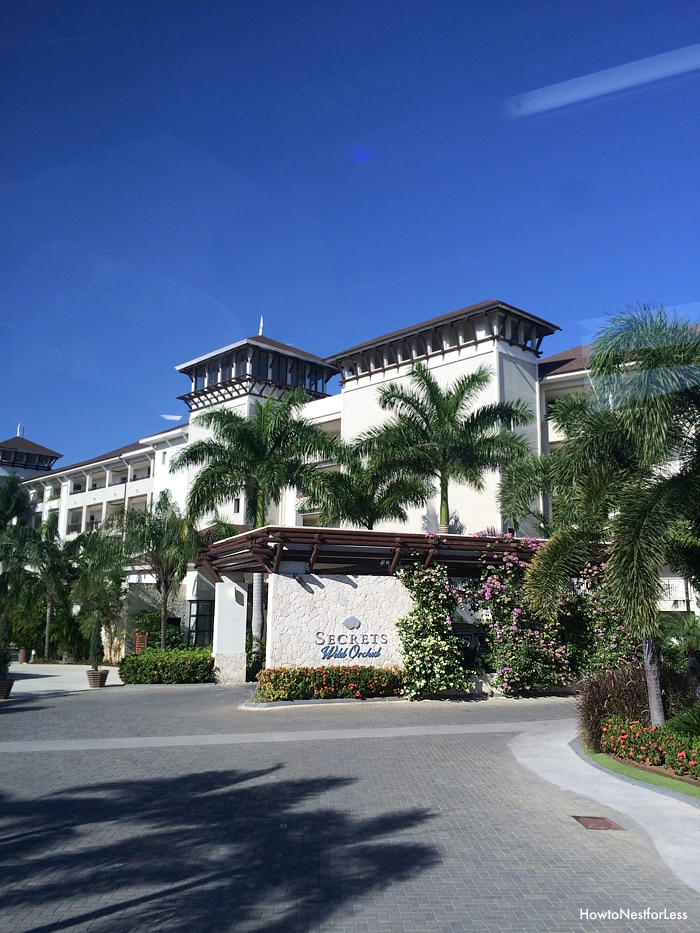 We stayed at the Secrets resort in Montego Bay, Jamaica. Ben didn't even have a passport before this trip and I've only been to Cancun a handful of times, so we were thrilled with the beautiful country, beaches, and resort.
And these photos are straight from my iPhone, no editing needed.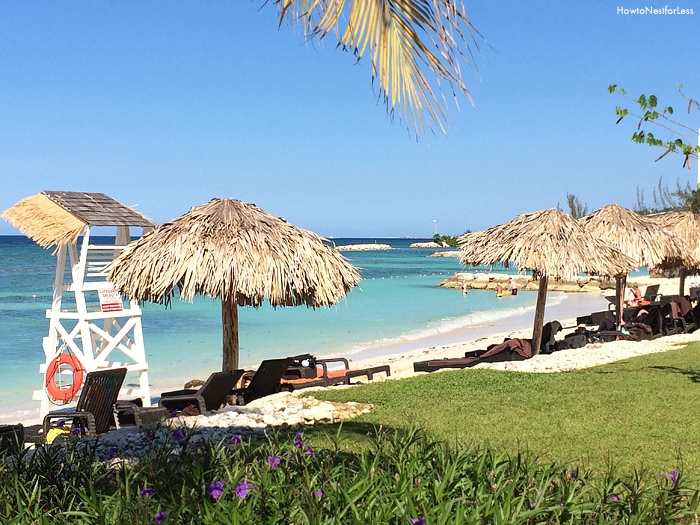 Every morning we would wake up, grab a quick breakfast, then head down to the beach around 9am to grab ourselves a little thatched hut.
Then the rest of the morning would look a little something like this…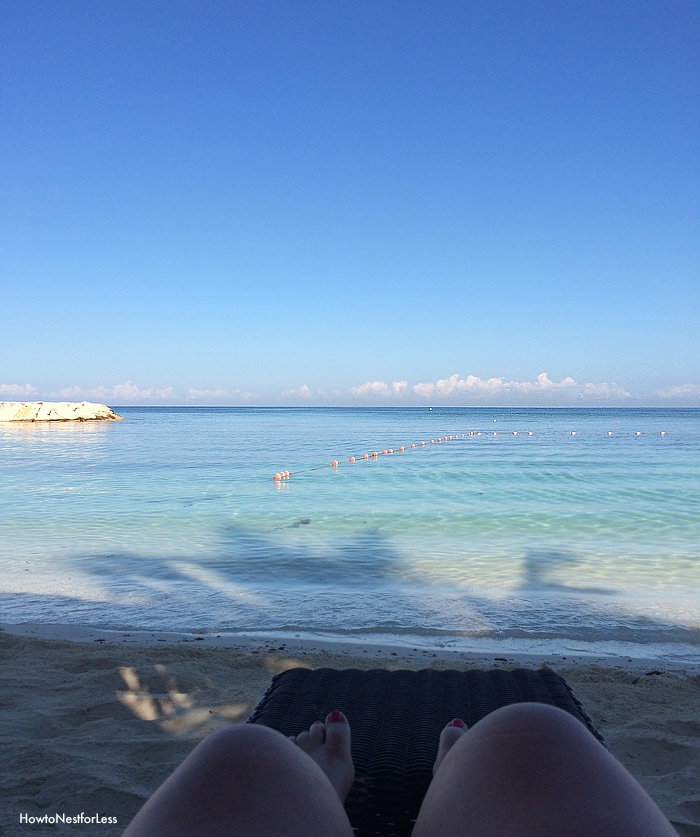 Seriously the water was so clean and clear. Even 50ft out you could see your toes.
Every morning we parked ourselves in this little alcove where you could rent sailboats, snorkel gear, and those stand up paddle boards. It was fun watching couples of all ages trying the paddle boards I have to admit. We would place bets on people that would fall off before even getting out of the cove. Is that bad?? What's really weird is most of the time it was the really in shape young dudes that wiped out. Yeah… that was a sign that I should just stay under my shaded hut and relax.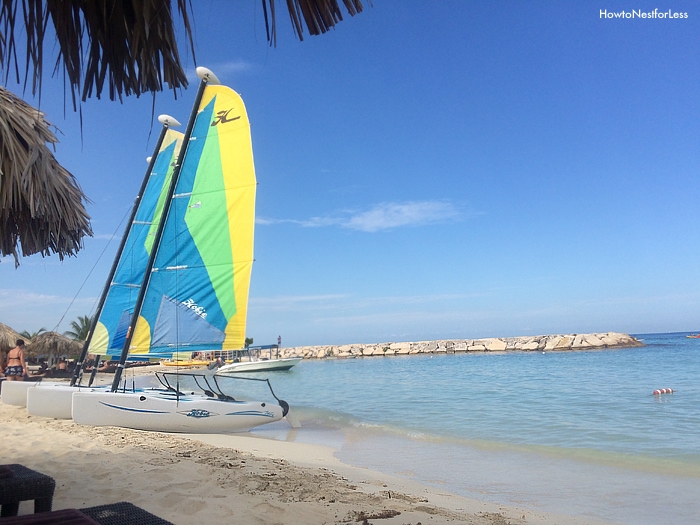 We had some characters pass us by each day, including stilt walkers. Yes, in the sand. These people were simply amazing. I can barely walk in the sand without falling over and these people were on stilts. I can't even begin to imagine how tiring that would be, too.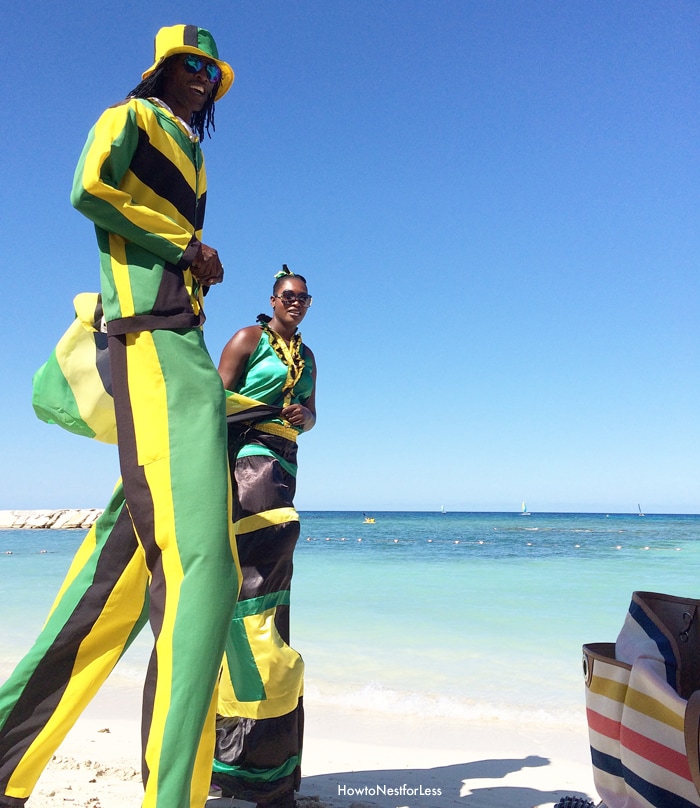 Midday we would head to one of two poolside restaurants to grab a quick bite. We feasted on tons of seafood while we were down there (and drank way too many Bahama Mamas). The walk to lunch was my favorite part, being flanked by huge palm trees with bright blue skies. I kept telling Ben that everything seemed so vivid there. I guess the drab winter has really settled in here in the Midwest and you kind of forget the bright, beautiful colors of summer.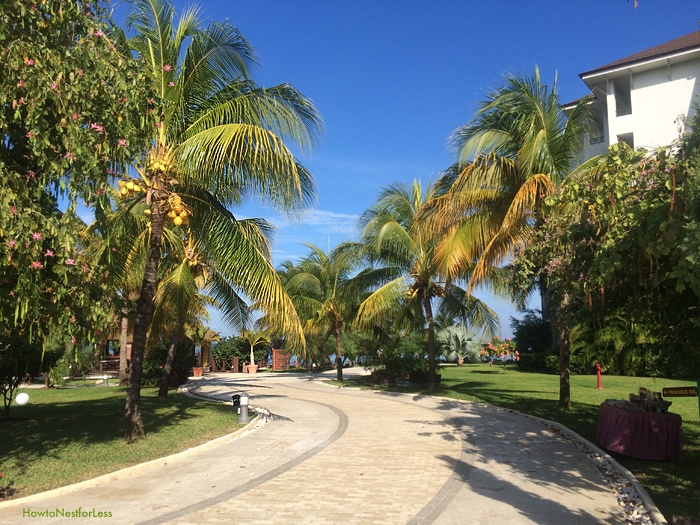 After lunch we would normally sit by the pool for a bit to catch some sun. Honestly most days we stayed out in the sun for only 20 minutes at a time. The sun was so hot!! Probably 85 degrees everyday but the sun was blazing. Lots of sunscreen, people.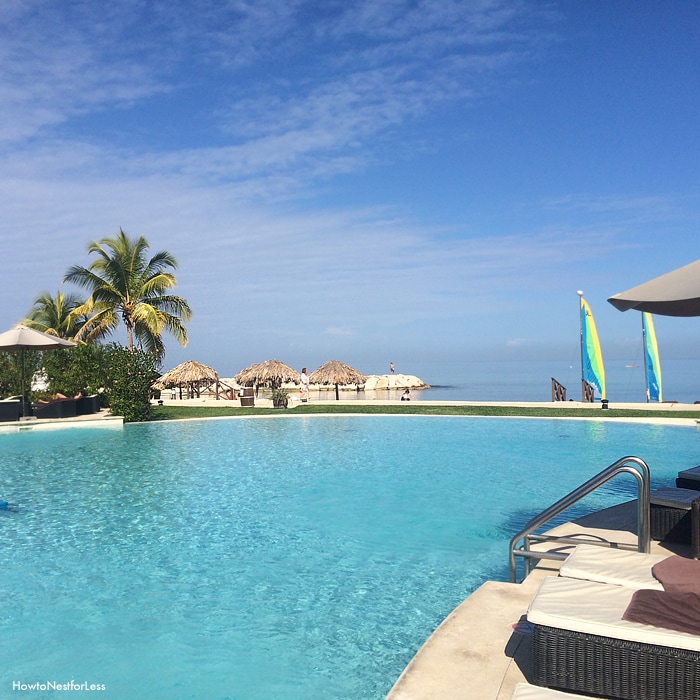 After catching a couple rays at the pool we would normally hit the beach again, maybe take a nap under our hut. Yeah, rough life. You can hate me a bit for that one :)
Then we'd head back to the room to get ready for dinner. I wish we had more photos of ourselves together but Ben's super long arms was able to snap this shot of us before heading out to the Hibachi restaurant one night. You can see our sun-kissed faces.
My favorite part of each day was watching the sunset while we walked to dinner. The colors that shimmered over the water were just breathtaking.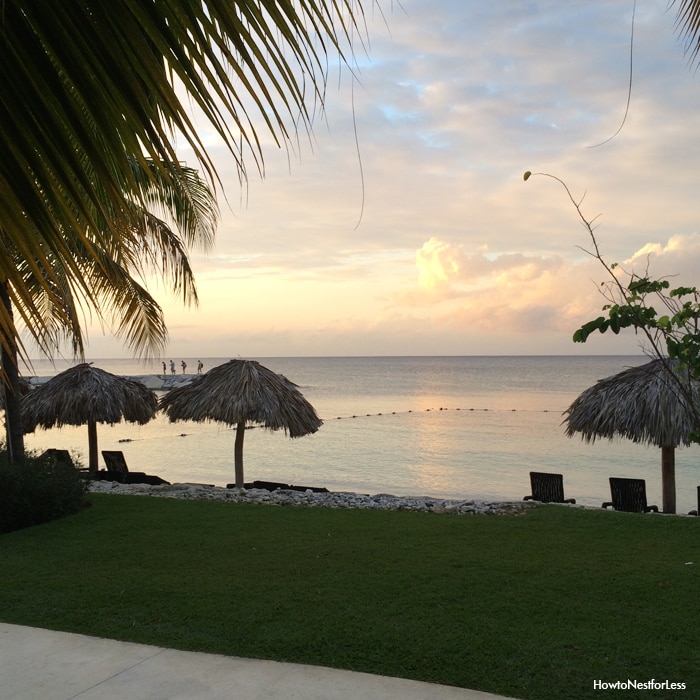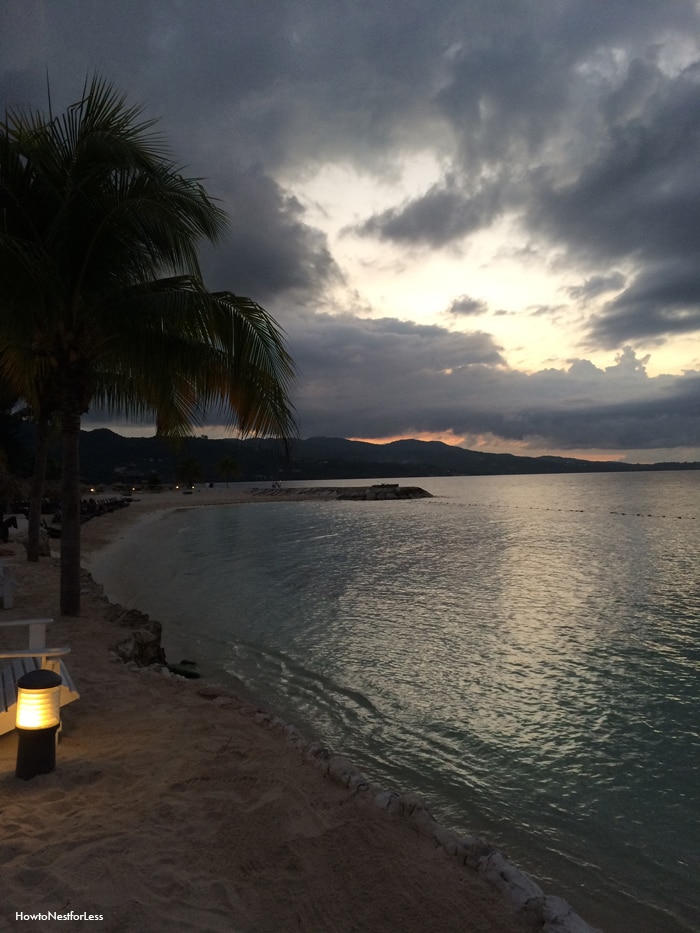 The hardest part of vacation was leaving Ellie for a full week. It was only the second time we've been apart in 8 years (the first time she went on vacation with my parents while I stayed back to paint my mom's kitchen cabinets, yeah… best daughter ever).
Every night we FaceTimed Ellie but by Thursday night the waterworks started to appear. And yeah, she let us know it. "Hey Mommy, see that? It's my crying because you left me for 7 days".
By Day 7 I was ready to get back home into the natural swing of things, but not quite ready for the snow that greeted us when we landed back in St. Louis. Oh well, I guess I can't complain too much after this dream vacation, right?
So now it's back to my normal life of DIY & decorating.
I promise things will get back to normal around here soon.
But until then, here's one more pretty photo
of the beach & mountains for you to enjoy :)