Make sure you follow me on Instagram and Pinterest for a sneak peek into my recent projects!
Happy Leap Year, everyone! It's hard to believe it's still February considering it was nearly 70 degrees yesterday in St. Louis and I think my cheeks got a little pink at Ellie's outdoor soccer game. Loving this Spring weather and hope it stays around!
So with the end of every month I give you guys a little rewind. And even though February was a shorter month, I still got a lot of projects completed around the house. Let's take a look…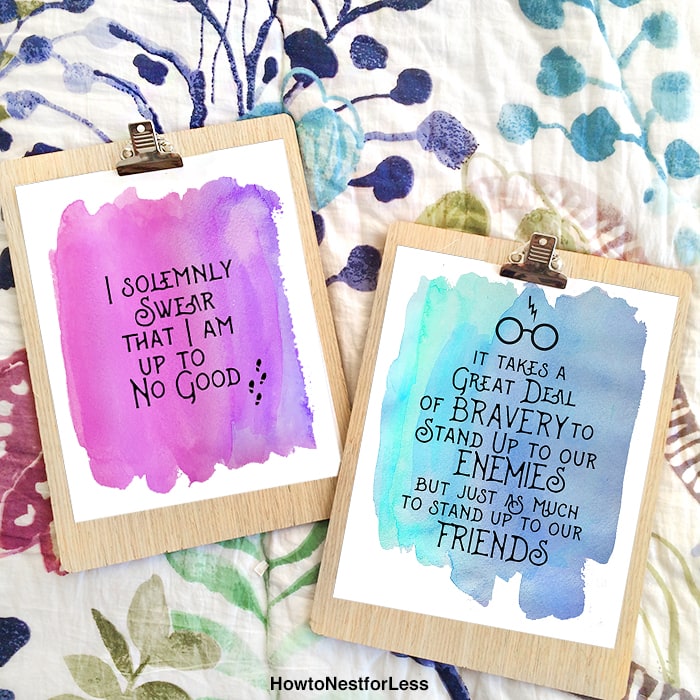 HARRY POTTER PRINTABLES
Love the watercolor and girly touches for the little HP fan in your life!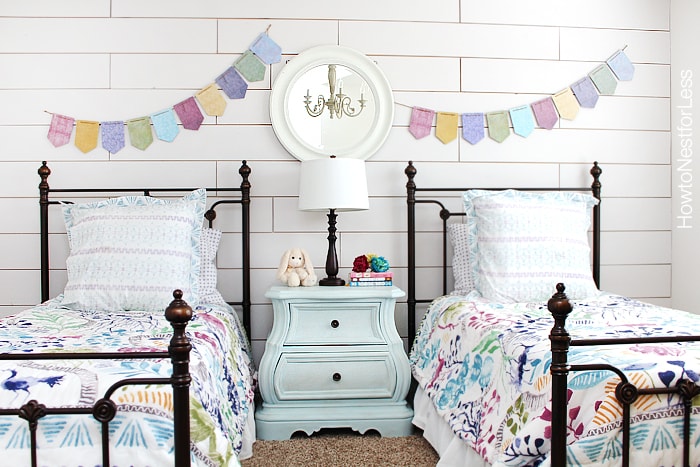 BUNTING BANNER TUTORIAL
The perfect finishing touch on Ellie's bedroom.
So easy to make too! Just think of all the color and shape options.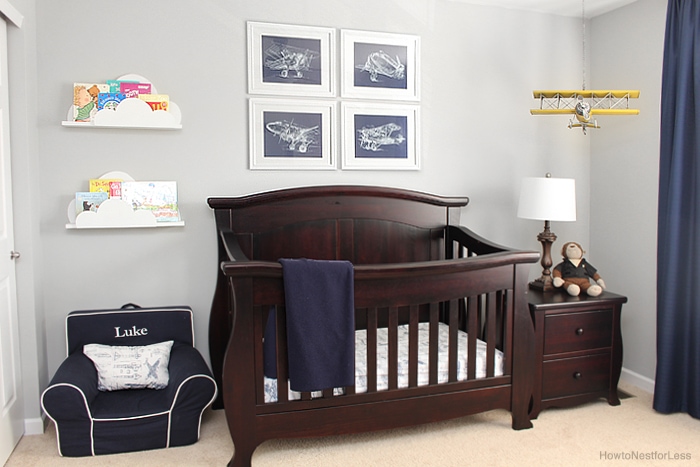 AIRPLANE NURSERY
Finished this bedroom for my little nephew. Love this place!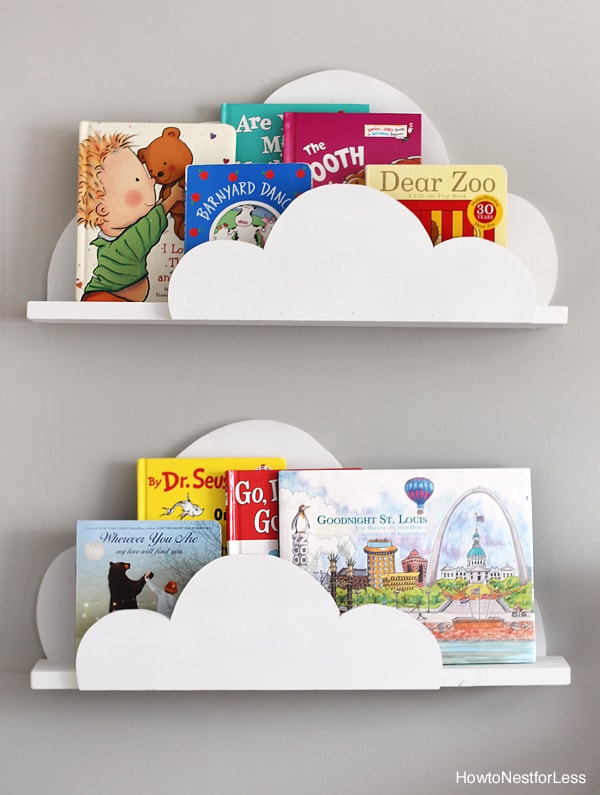 DIY CLOUD BOOKSHELVES
The perfect addition to my nephew's airplane bedroom.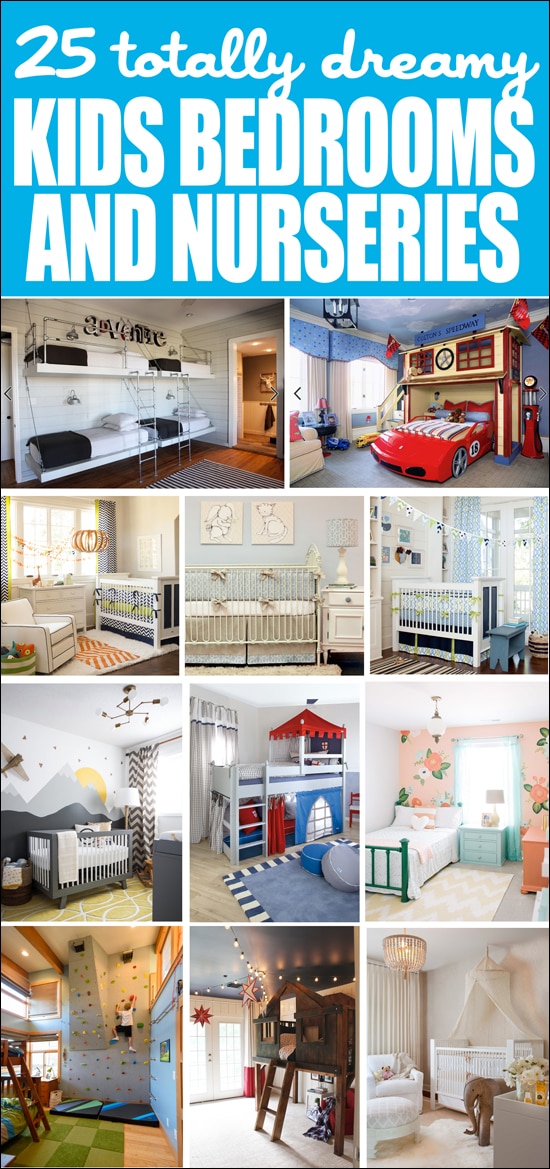 25 KIDS BEDROOM IDEAS
With Ellie's bedroom & my nephew's nursery,
of course I had to put together some of my favorite kid spaces!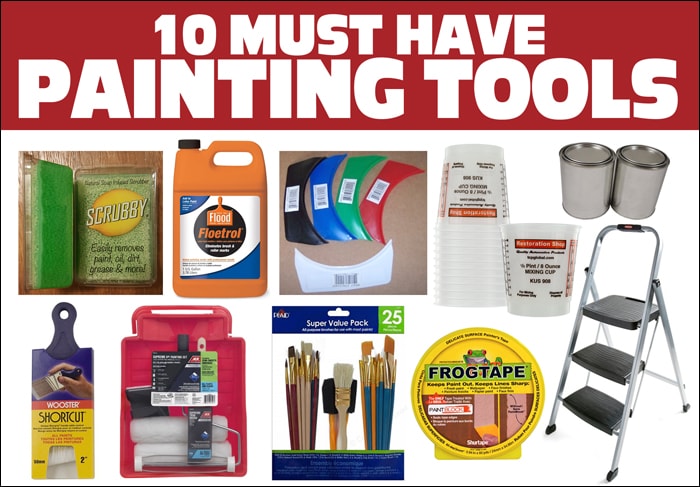 10 MUST HAVE PAINTING TOOLS
This month I shared some of my favorite painting tools & tricks of the trade!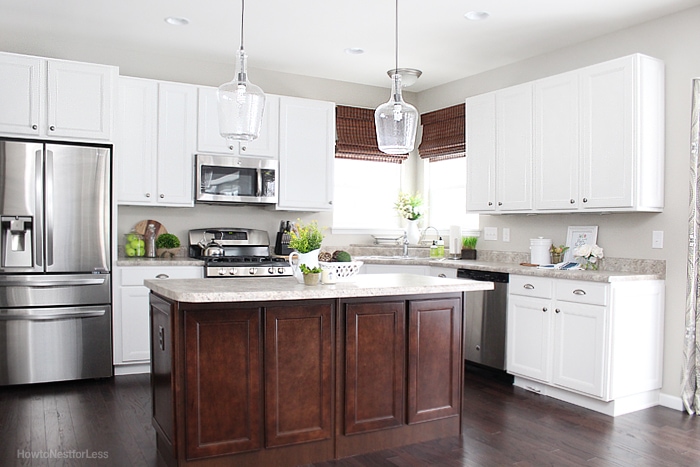 KITCHEN UPDATES
A little tour of our new kitchen and some updates to the space!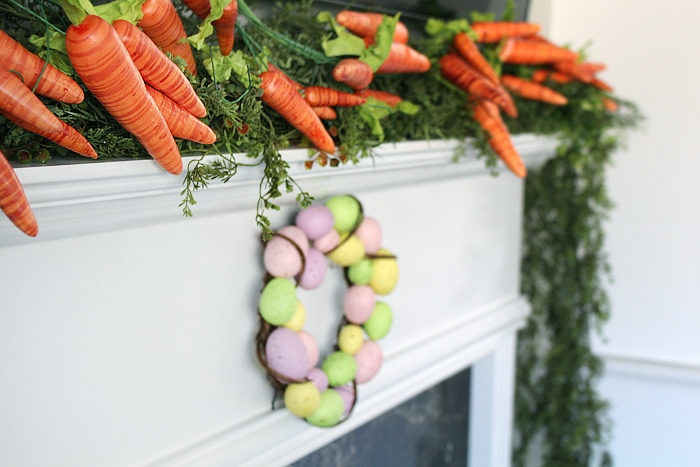 EASTER HOME TOUR
Some little touches around my home, including the foyer, kitchen and family room.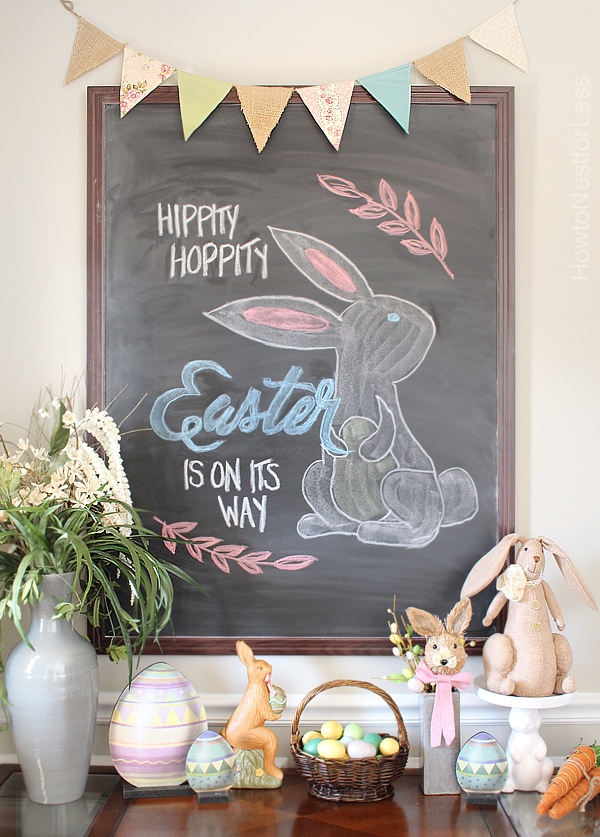 HOW TO CREATE CHALKBOARD ART
I give you a step-by-step tutorial to make your own chalkboard art.
And I'm giving away a free Easter printable!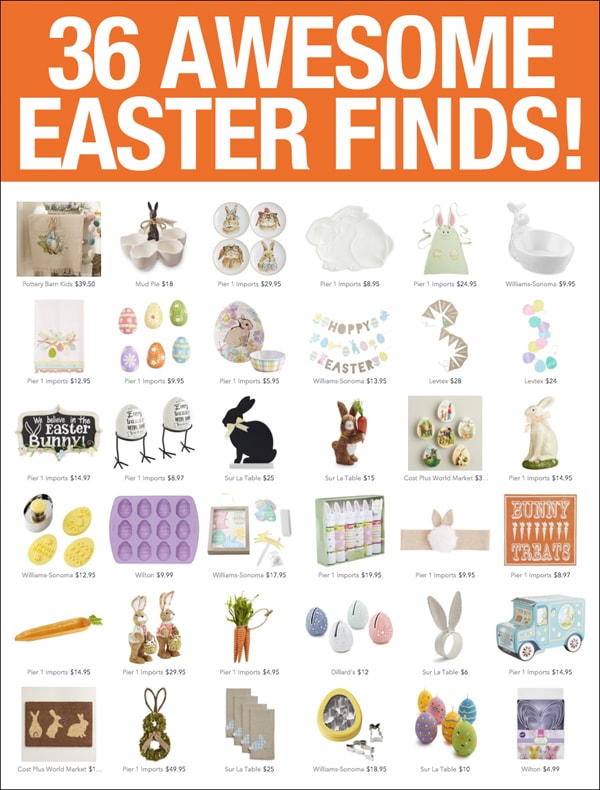 EASTER DECORATION IDEAS
Sharing some of my favorite Easter décor finds from around the web!
---
So that's it for February.
As I said, it was a busy (yet fun) month!
So what's in store for March?
• Easter wreath
• breakfast room update
• some new & delicious recipes
• mom's laundry room makeover
So stay tuned!