It's been awhile since I've given a family update and today is a perfect timing since it was a big weekend in our house… Ellie celebrated her First Communion.
Doesn't she just look precious?
Go ahead, cue the "awwwws".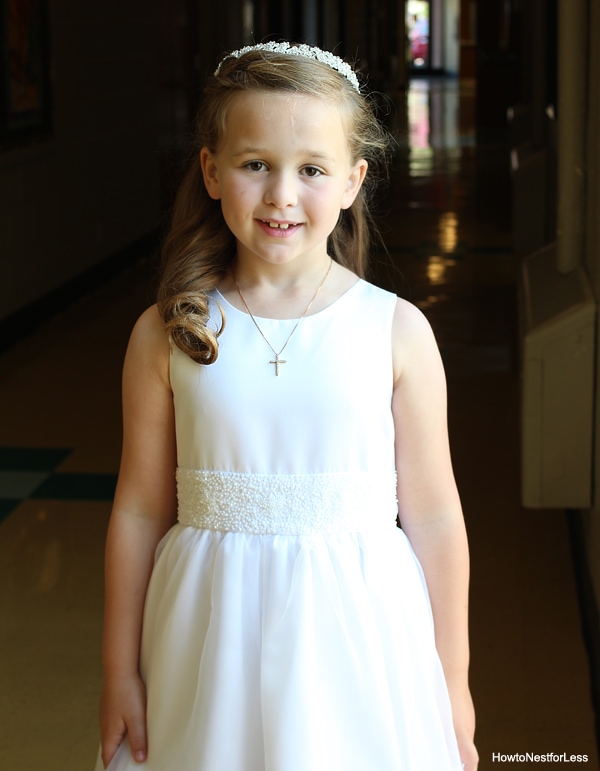 This was an extra special occasion for our family since Ellie is the third generation to receive this Sacrament at our local church (and perfect timing on our part that we moved back into the parish this school year!).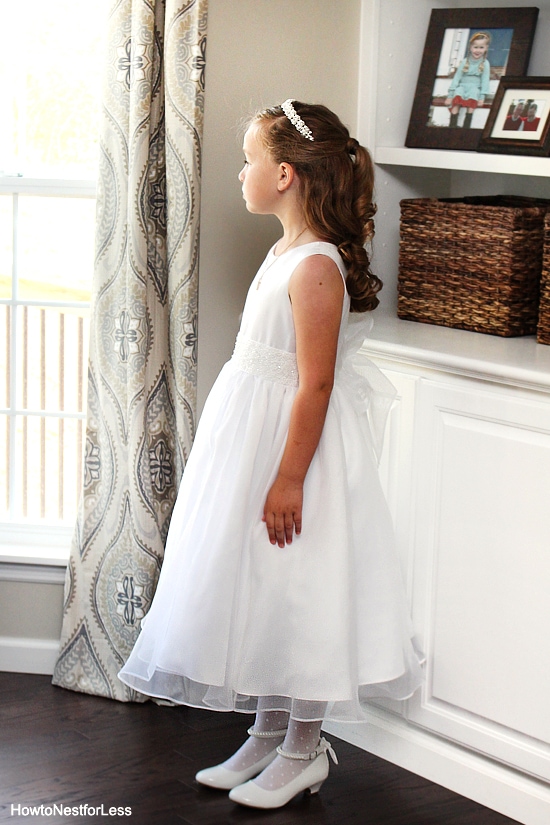 Ellie was so excited to get dressed up in a fancy white dress, complete with stockings and her very first pair of high heels. She was the only girl not to wear a veil ("mom, that's just not my thing") so instead she wore the tiara from my wedding day… adorable, right?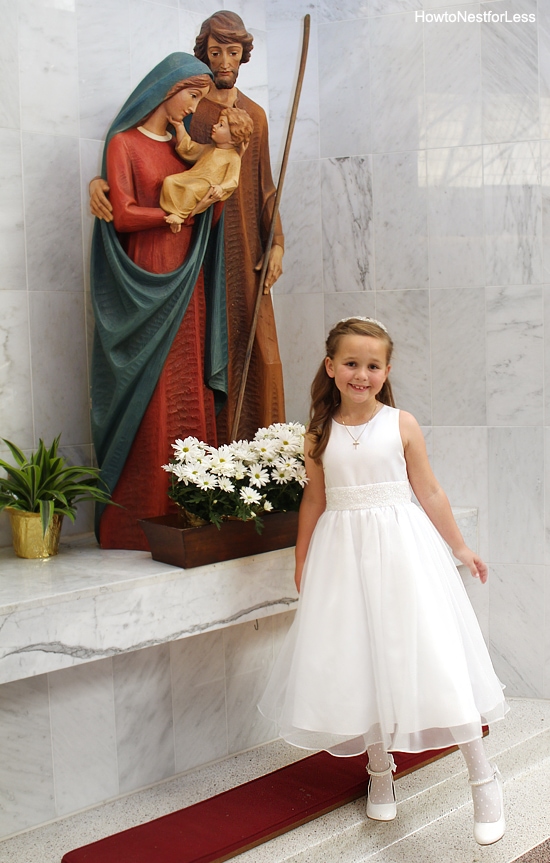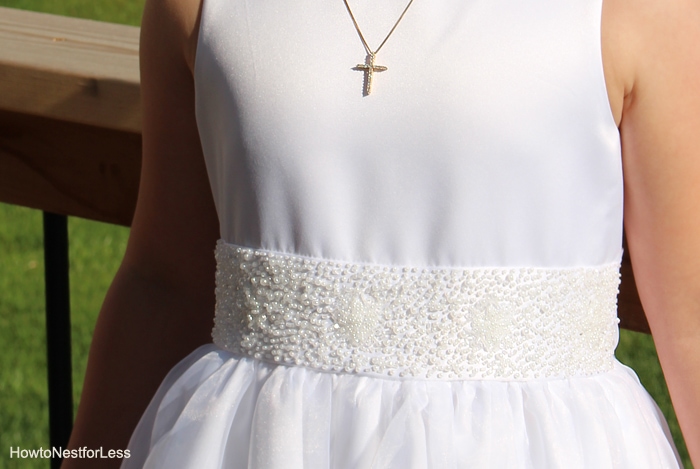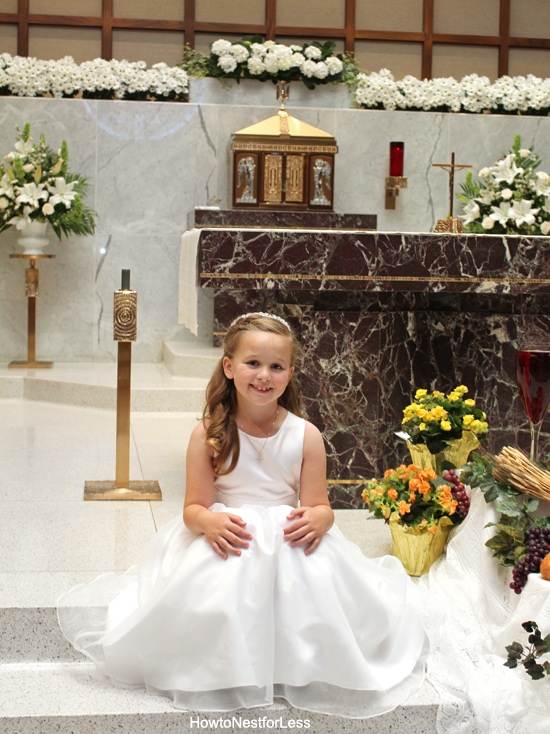 As soon as we got home she wanted to tear off the dress and get into something more comfortable so I didn't get as many photos as I wanted in her beautiful First Communion outfit. Luckily she gets to wear the dress at least three more times this year for various masses (makes the price of the dress easier to swallow!).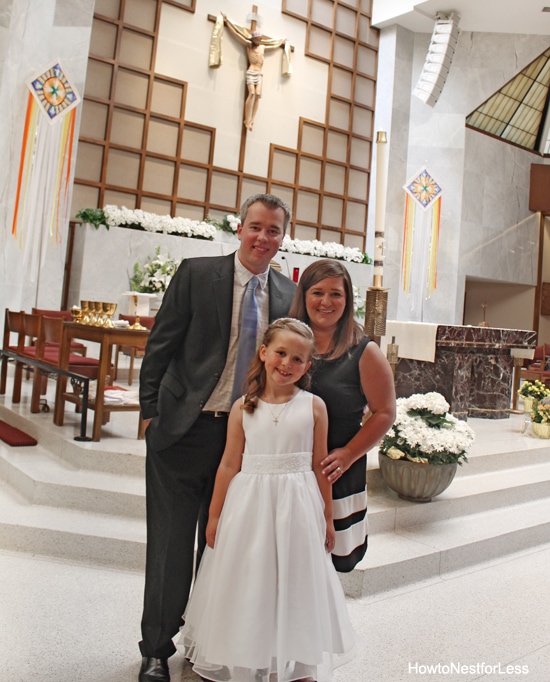 Oh, and can we please just take a moment to notice that she'll be taller than me in no time? This kid is growing like a weed! She's definitely one of the tallest kids in her class (boys and girls) so I think she's going to get her height from Ben. At least I hope she does cause mama is only 5'3.
After mass Ellie was also excited to show us her First Communion banner hanging up in the Church. I love that they still make these like when I was a little girl! My mom said she still has mine tucked away somewhere at her home. I'll have to dig it out and compare, but I'm pretty sure this kid beat my artistic skills :)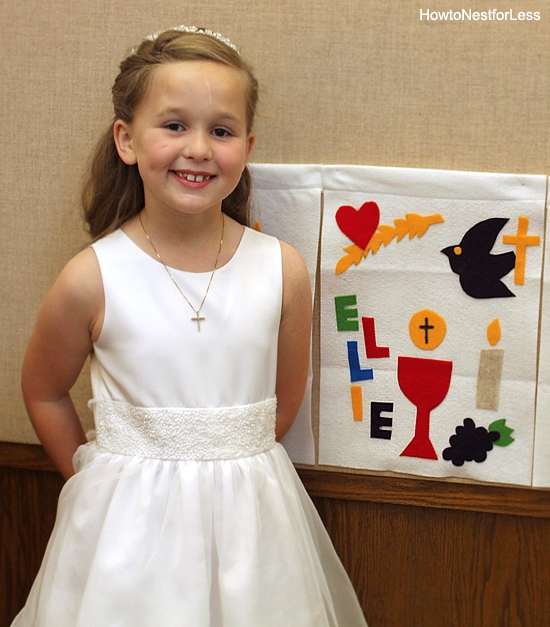 After mass we headed back to our house to have a little after party with about 50 guests (yep, we have large Catholic families!). I created a little message for Ellie on the chalkboard in our foyer to mark the holy occasion (check out a similar tutorial here).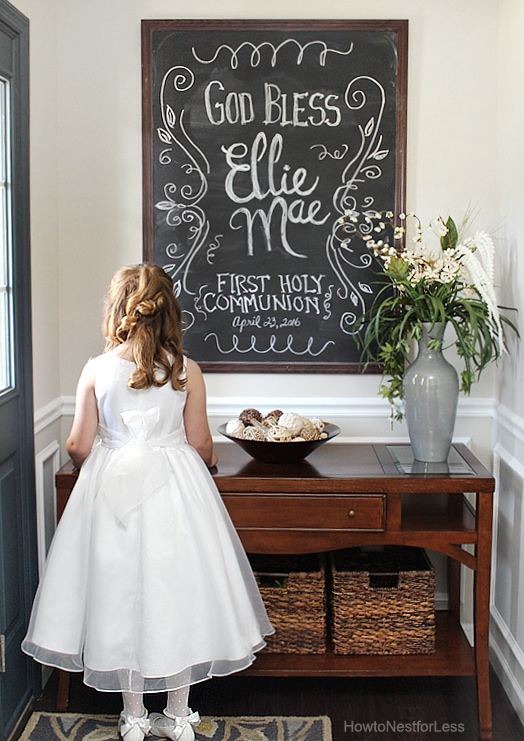 You might expect more crafty and original decorations from a blogger, but I have to admit that I didn't go Pinterest crazy for the party. Life has been hectic recently and when Ellie told me she wanted a bunch of blue balloons and garlands from a Party City catalog we received in the mail, I was more than happy to make all of her wishes come true ;)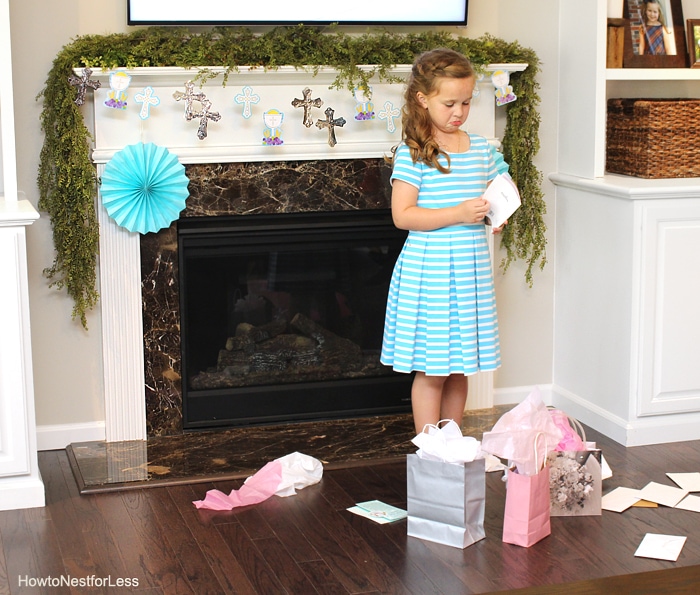 Oh, and the pouty pic? Apparently one of her uncles got her a card that said accidentally said Happy Confirmation. Between all of the baptisms, confirmations, and first communions this year in our large family it was bound to happen.
But Ellie was certainly blessed with wonderful, meaningful gifts from family members including a rosary and diamond cross necklace. Definitely things she will treasure forever!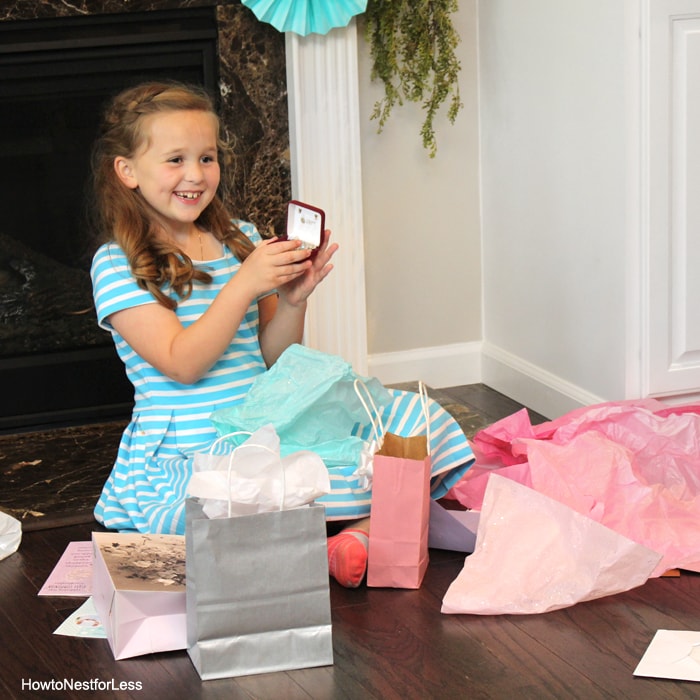 Overall it was a fun and exciting weekend filled surrounded by family and loved ones. It's still hard to believe that my little miracle baby is getting so old. I'm so proud of the young lady that she has become and can't wait to see how she blossoms in the coming years!