Make sure you follow me on Instagram and Pinterest for a sneak peek into my recent projects!
I asked you guys a couple weeks ago about painting the moldings on our main floor. The current chair rail and picture frame molding was white but the spaces in between remained the same as the walls (Benjamin Moore Revere Pewter).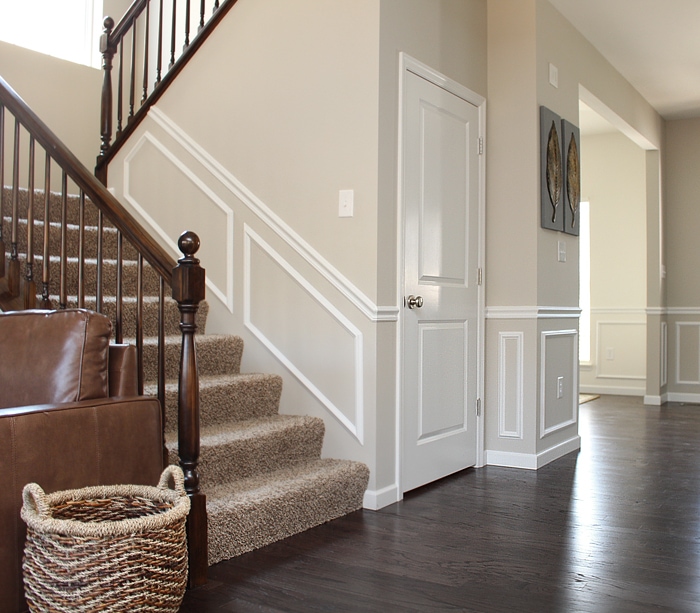 Most people voted for all white below the chair rail so over the past week or so I've spent every evening giving it two… make that THREE… coats of white paint.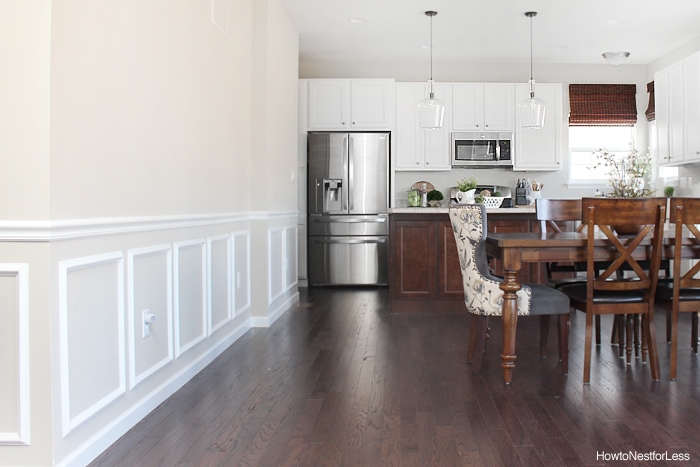 I started near the staircase in the family room.
You can see the before and after progress below.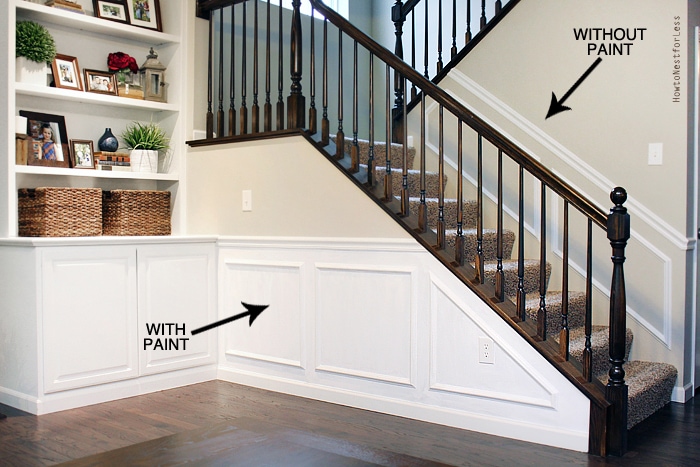 And here it is with the entire space painted white…
Much cleaner and brighter!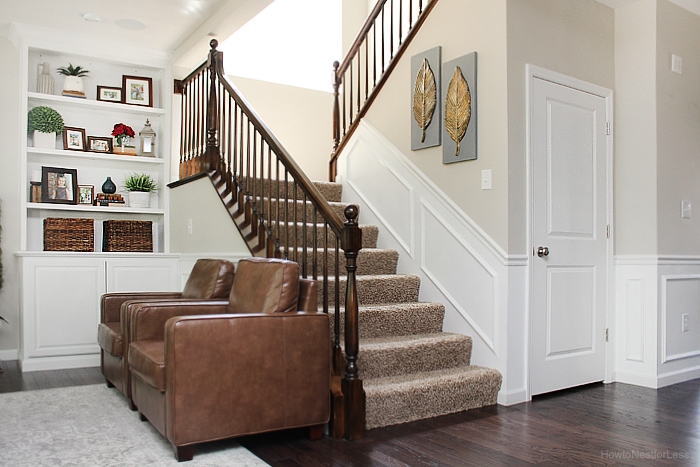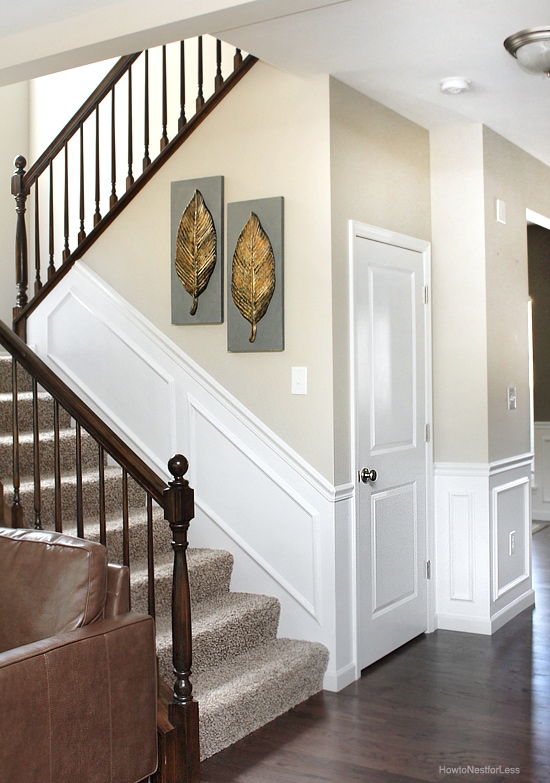 Our breakfast room area is much brighter as well. And I love how the white moldings now complement the white kitchen cabinets. It definitely added balance to the space.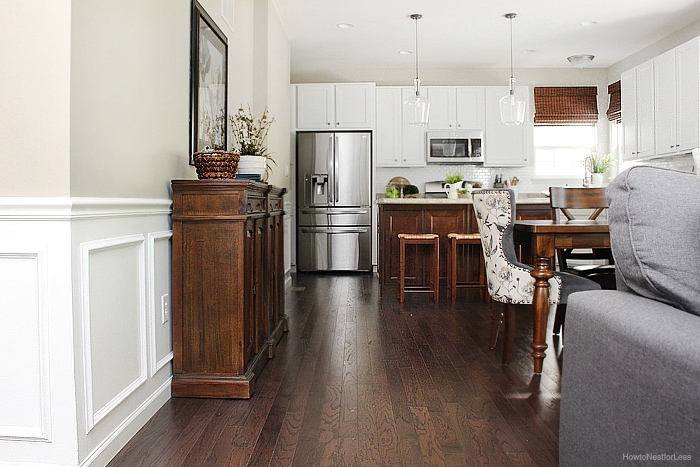 So now it's time to add the finishing touches on the family room. I just have a couple minor projects left which I'll hopefully tie up this weekend.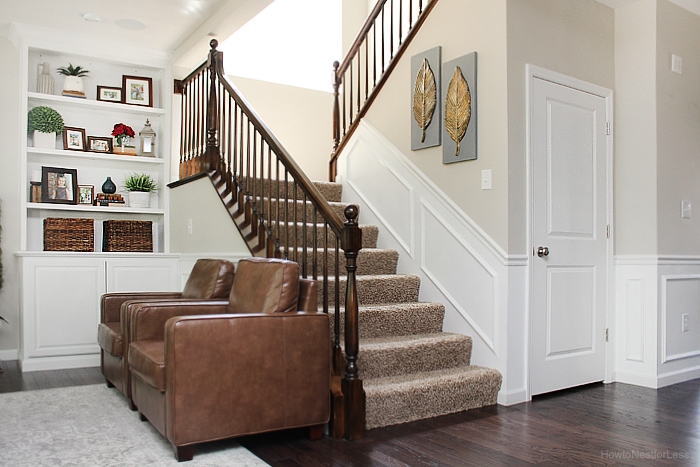 Fingers crossed I can show you guys on Monday because I'm ready to get this room crossed off my to do list and move onto the next space in my home before soccer season hits again and my free weekends are few and far between.