June was actually a busy month for us around the house (crazy, right?!). We got a lot of home décor & DIY projects accomplished and even started on some new ones that we're excited to finish in July! I feel like this is going to be a very productive summer…. fingers crossed!
So in case you're new here, were out on vacation or just missed anything the past 30 days,
here's June in Review!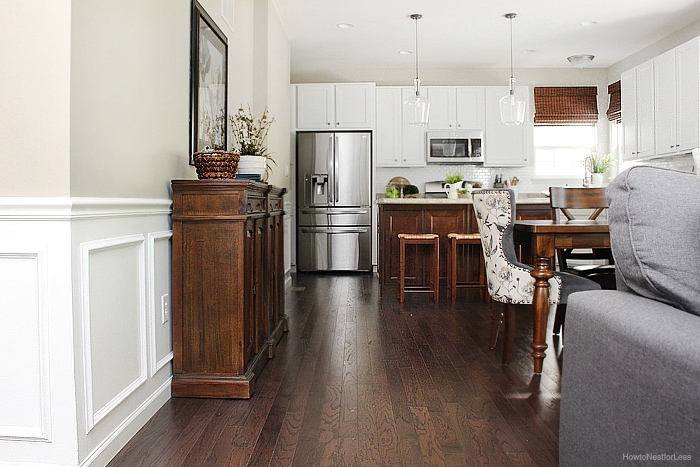 PAINTED MOLDINGS
Yes, I finally finished this project throughout our first floor.
Loving the final crisp, clean look it gives the space!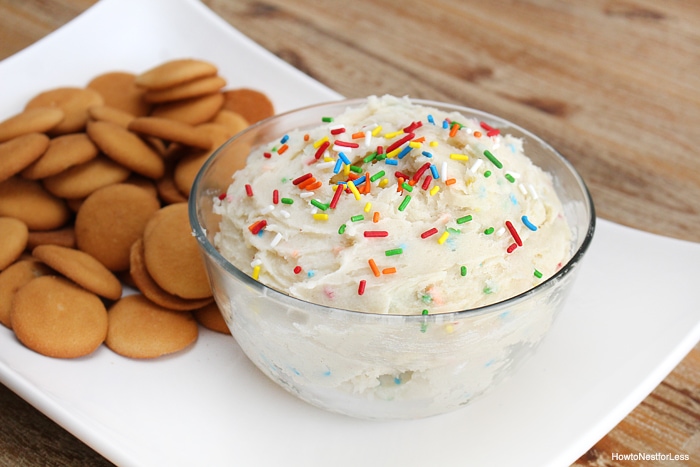 FUNFETTI CAKE BATTER DIP
Seriously addictive stuff. Great to bring to any summer party!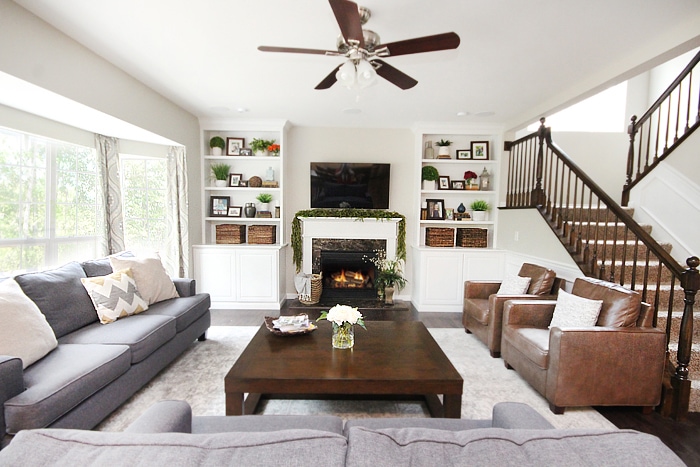 FAMILY ROOM MAKEOVER
Another room finally crossed off the list in our new home!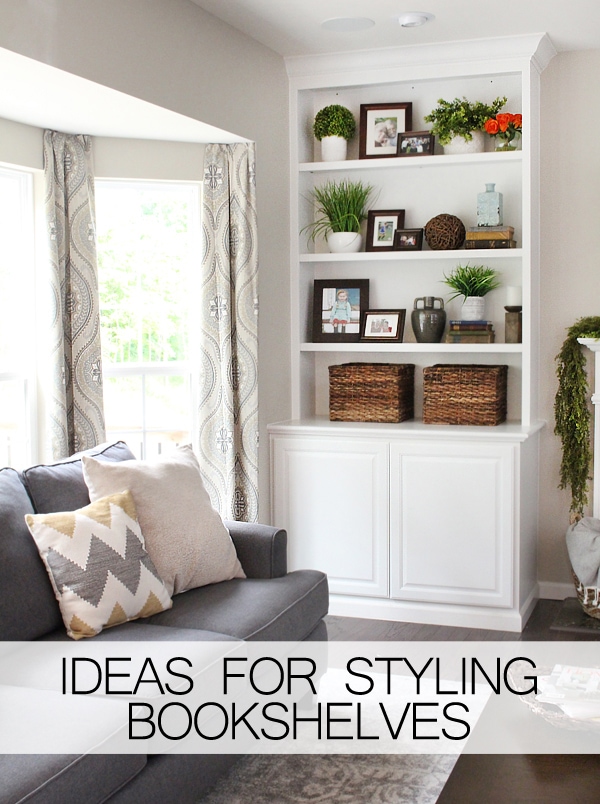 IDEAS FOR STYLING BOOKSHELVES
Since people seem to be switching in their books for iPads and Kindles,
I thought I'd give you some additional ideas for styling your bookshelves!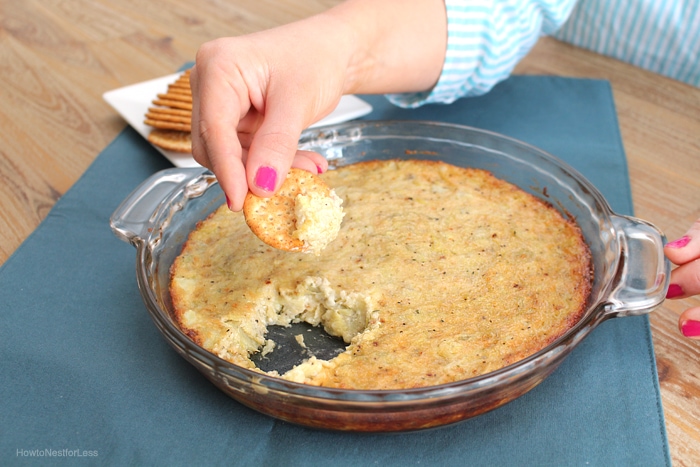 4 INGREDIENT ARTICHOKE DIP
One of the easiest (and yummiest) dips you can make!
4th OF JULY FRONT PORCH MAKEOVER
Beautiful red, white and blue front porch makeover for the summer!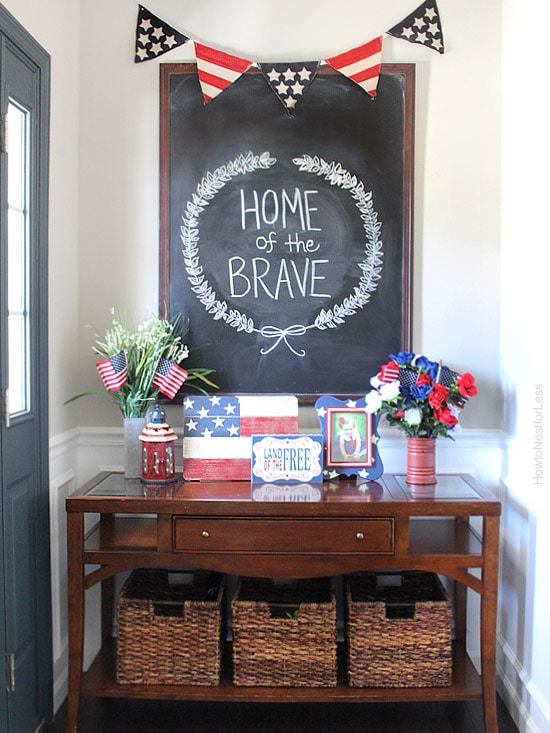 PATRIOTIC ENTRY + CHALKBOARD ART
We spruced up our foyer with a little patriotic love too!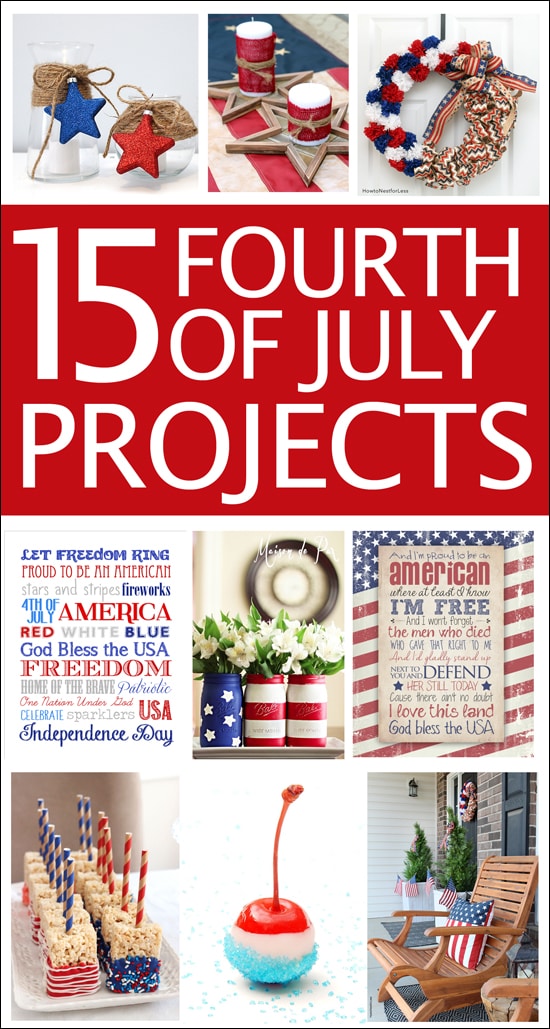 15 PATRIOTIC PROJECTS
Some easy ways to decorate for the season!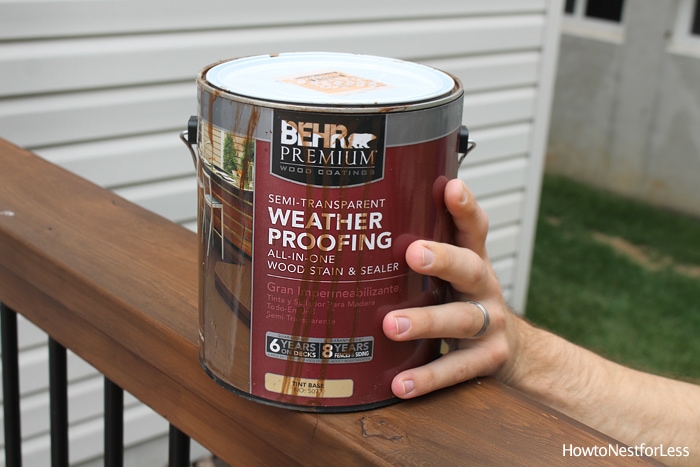 STAINED DECK
And our biggest project of June… our deck!
Now if the weather will just cooperate so we can enjoy it!
---
As you can see we actually got a lot accomplished in June!
So what's in store for July?
• master bedroom makeover
• master bath makeover
• some home organization projects
• a couple delicious summer treats
• and much more!
So stay tuned!