On Wednesday I showed you guys my updated ceiling fan with the Emerson Vintage Bulb Adapters. I have to say… it's really quite the transformation in my family room from the ugly glass globes to the new vintage bulbs!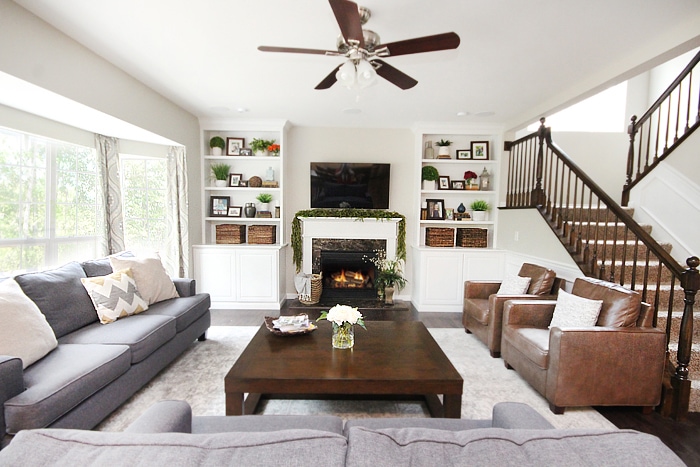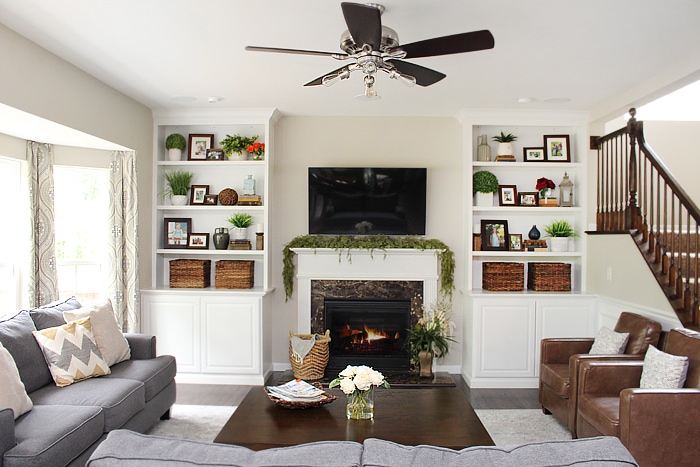 Also on Wednesday I showed you guys HOW EASY it was to update my lighting fixture with a cool new video that Emerson shot at my house a few weeks ago. You can see it again here….
Well the awesome people at Emerson thought you guys should try this for yourselves so today I'm having a fun little giveaway. And actually there's going to be TWO winners!
PRIZE #1
One lucky winner is going to receive
one Loft ceiling fan in the finish of their choice: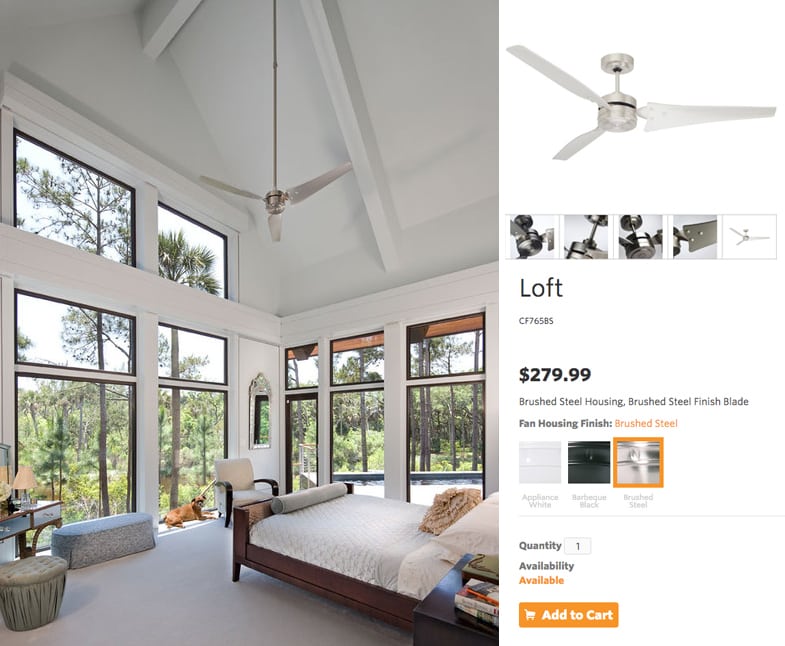 Gorgeous, isn't it?
And I absolutely love how it can work with so many styles!
---
PRIZE #2
The second winner will receive a set of the new
Emerson Vintage Bulb Adapters!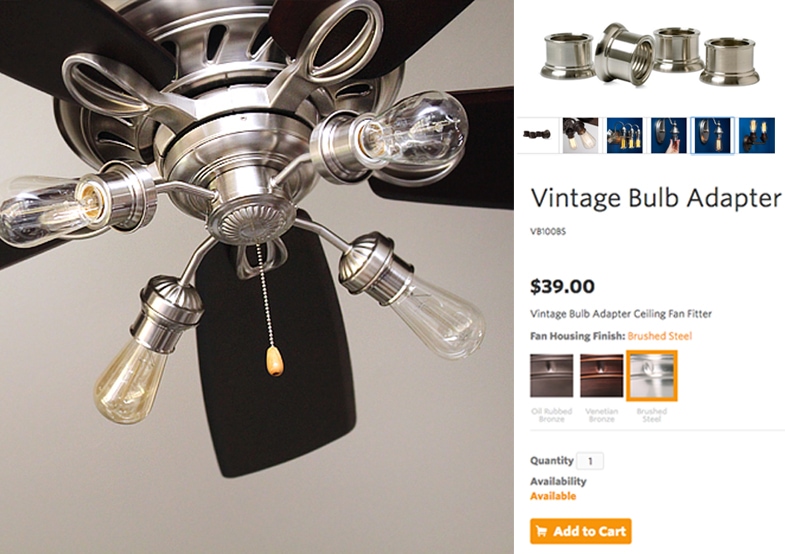 So how do you enter the giveaway?
It's super easy!
Just leave a comment below telling me what room you'd like to transform in your home!
Winner will be chosen on August 19th, 2016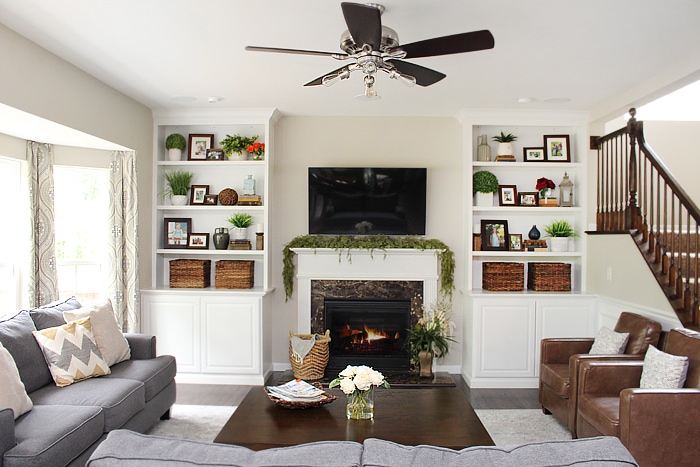 If you don't win the giveaway, don't worry!
Emerson would like to get you guys in on the fun and are offering a promo code for $5 off a set of Vintage Bulb Adapters on their website (so you can get it for only $34!).
The promo code is NESTFORLESS5 and will expire on 9/30/16.
Visit their website here to buy it now!
GOOD LUCK!