#sponsored post
So true story… About 2 months ago my eyes starting turning bloodshot red and watering like crazy. I couldn't figure it out. I thought my contacts were bad or I had an eye infection. Went to the doctor and he couldn't find anything wrong. What. The Heck.
Then it dawned on me when I went out of town to the lake for a long weekend and didn't have one single problem with my eyes. Wait, what? Uh yeah, I moved into my in-law's house 2 months ago. Something in their house was making my eyes swell up and tearing like crazy every night.
To try and fix the problem, my husband and I replaced the air filter with a 3M Filtrete Ultimate Allergen filter. Oh. My. Goodness. Seriously not even joking when I say my problems went away within a few short days.
So I'm here to remind you…
CHANGE YOUR FURNACE FILTERS!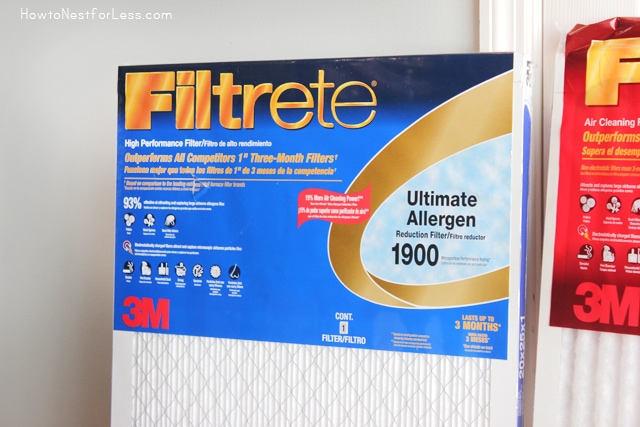 And it's easy: just find the size of your current filter. Either take peek at your old one for the size, or check for the size on the side of your heating and cooling system.
Next you need to find out which way to point the arrow on the furnace filter. This arrow needs to point towards the motor blower so air flows through the filter (see the nice diagram on the back of the Filtrete Filter I used, pretty handy stuff). Just glide it inside your furnace slot and you're done. Yep, that easy.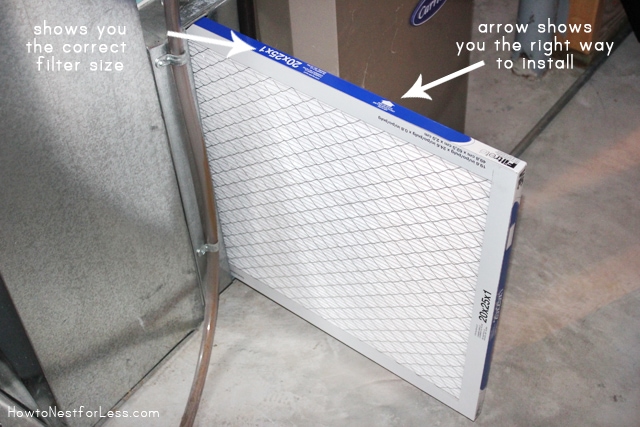 • Ideal for allergen capture, cleaner indoor air and efficient system maintenance
• Designed to help clean indoor air by capturing dust, pollen and lint from the air passing through the filter
• Last up to three months
• Price: $10.97
• Where to buy: Lowe's, Target, Walmart, and your local hardware store; find a location near you by visiting FindMyFiltreteFilter.com.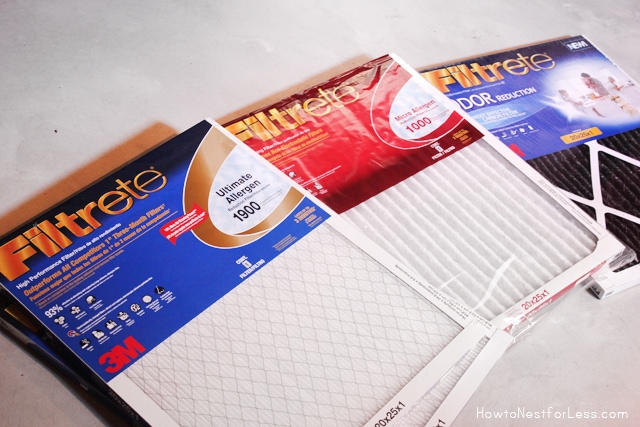 So, who would like to win a prize pack of
Filtrete Filters and Filtrete Water Filtration Products?
Winner will be chosen on October 1st.
GOOD LUCK!
Disclosure: This is a sponsored post for Filtrete. I have the honor of being an ambassador for them and will be sharing more information from 3M Filtrete in future posts. I was given key messages to share, but all the words and thoughts are my own.