This is a Sponsored post written by me on behalf of Cottonelle for SocialSpark. All opinions are 100% mine.
A couple of weeks ago I told you guys about the Clean Care toilet paper and flushable wipes that my family got to try out and instantly fell in love with! Yep, we've been buying them for all our bathrooms ever since (100% true fact).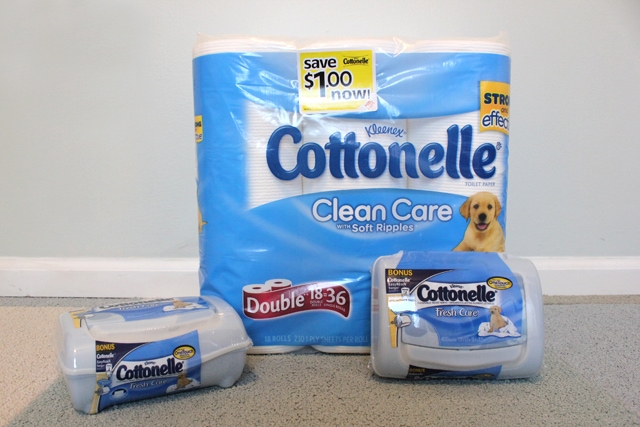 The flushable wipes have been our favorite. My hubby even calls the flushable wipes a "Bidet in a Box". HA!
Well Cottonelle is unveiling a series of hidden camera videos to show people that nothing from a kitchen table to a car can be properly cleaned without the combination of water. Check this one out…
So what's my special use for the Cottonelle flushable wipes? Cleaning up makeup all over my bathroom sink! Since we have our house on the market right now, there's a lot of last minute cleaning going on!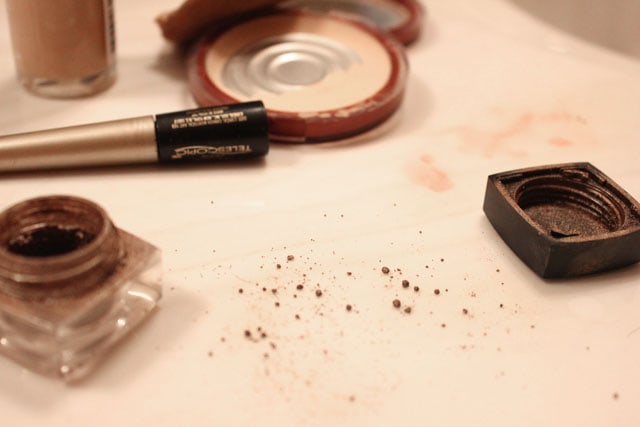 Every morning I seem to get our master bathroom sinks covered in eyeshadow, blush and powder. Normal tissue paper or towels just seem to spread the mess and smudge the makeup.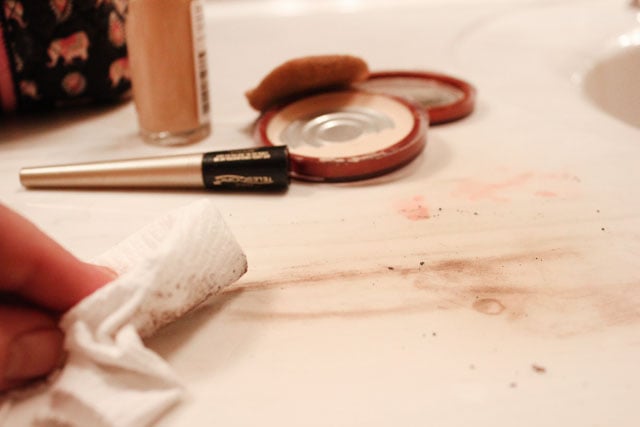 But when I give my bathroom countertops a quick wipe down with the Cottonelle flushable wipes, the mess instantly goes away. Seriously better than getting out the bathroom cleaners every morning! And see how much gross makeup residue it picks up? It's amazing how a little bit of water can help get something much cleaner, isn't it?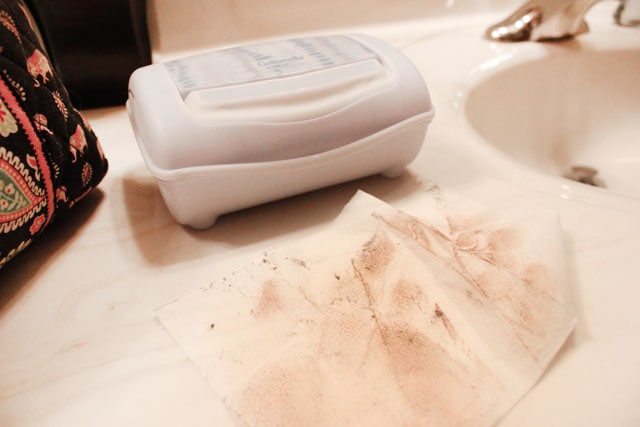 Well for some fun of your own can try out your own Cleaning Logic at Cottonelle.com. Now through June 30th you can watch the rest of the videos online and submit your entry to win one of FOUR grand prizes! And what's the cool grand prize? uh… a $10,000 BATHROOM MAKEOVER!
Yep, nothing leaves you feeling cleaner and fresher than using Cottonelle Fresh Care flushable wipes and Clean Care toilet paper. Just see for yourself!
And to get you started,  ONE lucky reader is going to win a FREE Cottonelle Care Package here on my blog! Now through April 30th you can enter here to win an awesome package from Cottonelle filled with flushable wipes and toilet paper.
To enter:
1. LIKE Cottonelle on Facebook (separate entry)
2. FOLLOW Cottonelle on Twitter (separate entry)
3. Tell me why you'd love to win a Cottonelle Care Package! (separate entry)
There will be one winner chosen at randon. Contest ends on 4/30/13.