In the original plans of our home this weird little room in the center of our home was actually the dining room and it had a small opening into the kitchen/breakfast room. The dining room also bowed out in a weird way into the kitchen/breakfast room area (see below). We hated the bump out because it took 2ft out of our breakfast room and seemed to cut into our open floorplan concept so we had our builder change it! We finally decided what to use it for but before we post about the end result, I wanted to share my mood board with y'all!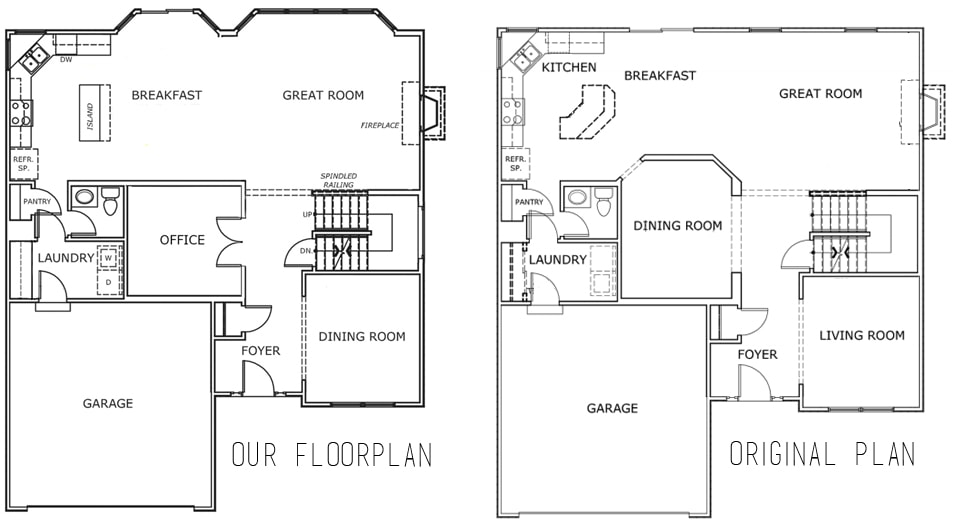 So we were trying to figure out this small 9x10ft room on our main floor that has no windows.
At first we were going to make it an OFFICE, but honestly we have laptops and work mostly from the couch.
Our next thought was a CRAFT ROOM since we loved the ones in our first house and our second house, but as mentioned since this small room in our new digs has no windows so it wouldn't really work (we love our natural light when crafting!).
Then we thought PLAYROOM, but Ellie has a big empty room upstairs that she likes better…. plus toys are messy and I really don't want to see that daily on my main floor!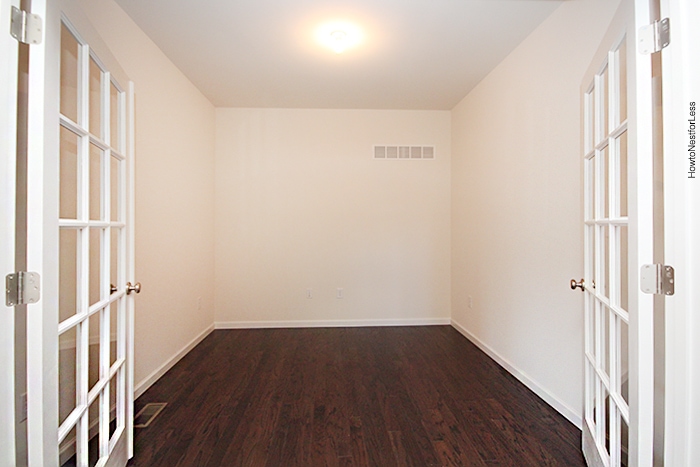 Next idea was a LIBRARY (see where this is going?!), but we mostly read in the great room… again because of the natural light and comfy couches. We loved the idea of big built-ins to store our books (mostly Ellie's books… the kid is a book hoarder). But what would we really use the room for?
So back to our drawing board… WHAT do we want to use this room for? We definitely wanted built-ins, that much we knew. I also really wanted a place for Ellie to do her homework, craft, and work on school projects, etc. And we needed a place to keep Ellie's book bag and soccer bag since they really have no other place. Then Ben threw out there "what about a homework room?". Um… is that a thing?! Apparently it is so TADA, we're gonna have a homework room (slash library, slash kid craft room). Enter the ever-important mood board (I love mood boards!).
Since the room is small we can only fit the built ins, table and chairs, and a dry erase board. The dry erase board is for her to color, work out math problems, etc.
And here's where the mood board is for now…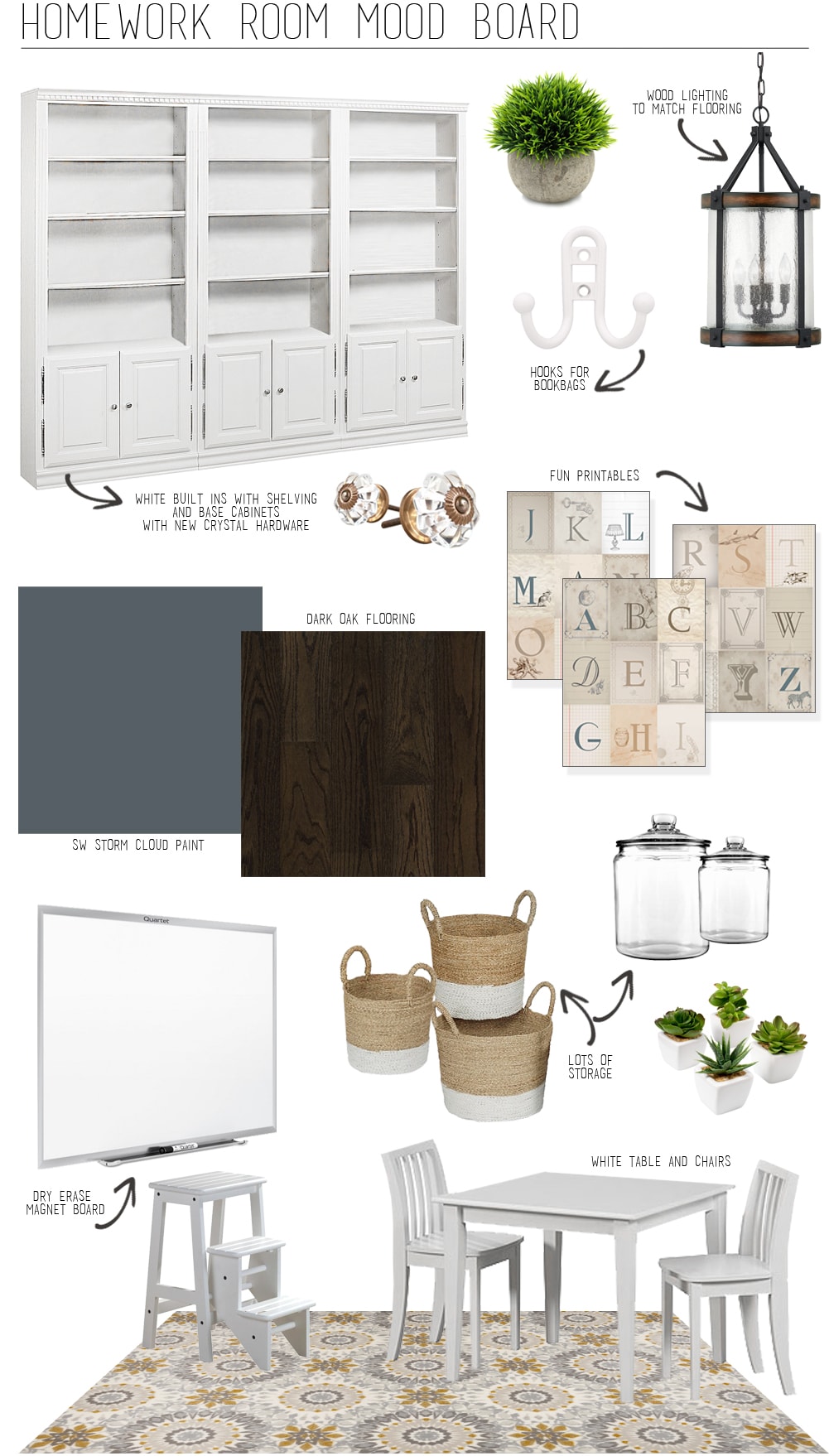 The area rug is actually from our old entryway foyer and the alphabet printables I created for my nephew's nursery a few years back! Love being able to reuse things to keep the costs down!
You guys will get to see the full makeover pretty quickly. We're planning the full reveal next Monday (hopefully)!! And this Wednesday we'll show you the new built ins so stay tuned!