Yesterday I showed you guys Ellie's updated bedroom. The girl had a vision of a flower garden and I feel like it totally came to life! One of my favorite additions to the room was the vinyl wall decals from Lulukuku.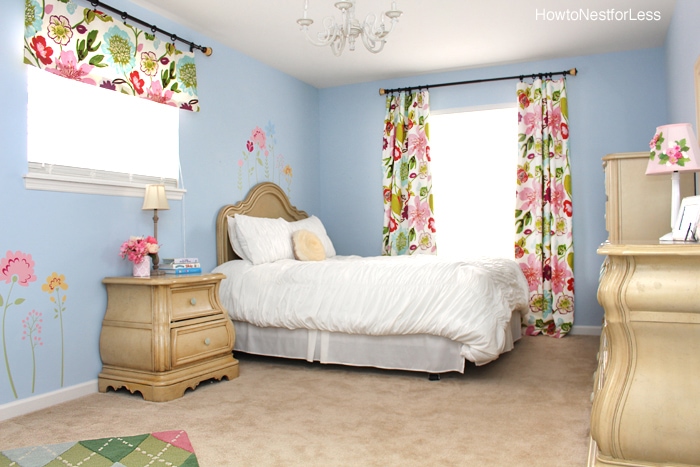 When Lulukuku first approached me to do a product review/giveaway for their wall decals I was a little apprehensive. In a past life I worked for a company that designed and produced vinyl decals. I've tested all types of vinyls and removeable stickers. In fact one of the products we tested was for Ellie's nursery in the old house.
So after a couple days of thinking it over, I told Lulukuku I would give them a shot but insisted to them it would have to be a 100% honest review. It could be really good or really bad for them ;)
Luckily it's really good because I LOVE THEM! Their product is fantastic and since the installation a couple months ago they've held up wonderfully!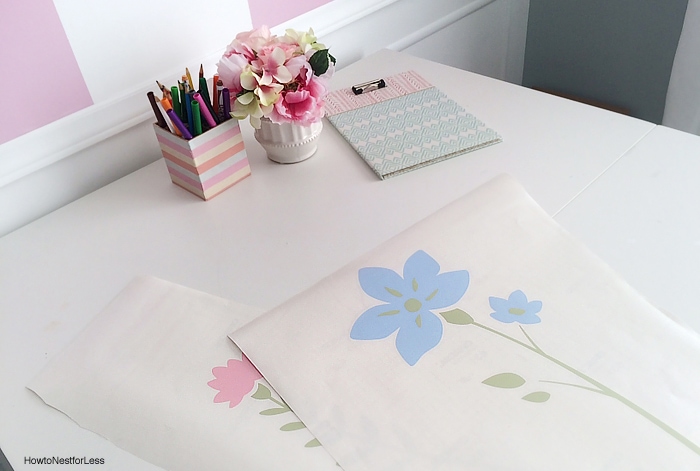 OK, now for the tutorial… First step is to plan out the size and design of your new wall decals.
The most tedious part of this process is peeling the vinyl stickers away from the backing and keeping it stuck to the transfer paper.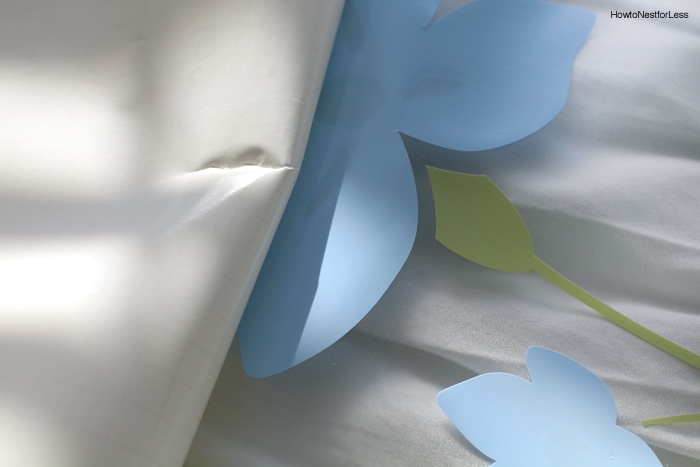 WATCH THIS VIDEO FOR BETTER INSTRUCTIONS…
So once you have the vinyl on the transfer tape without the white backing you're ready to install it on your wall!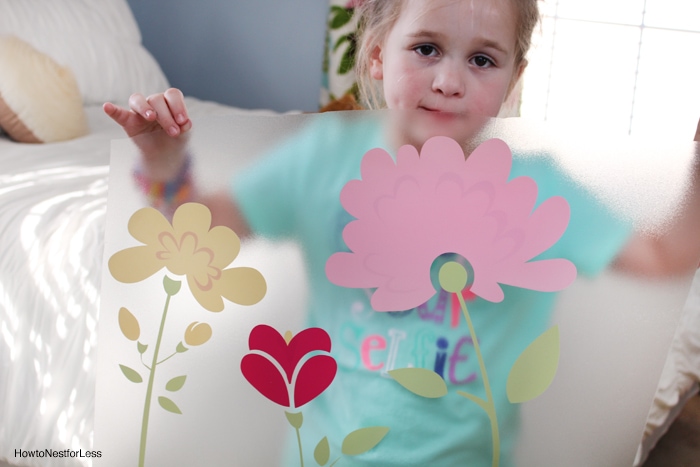 What's nice about Lulukuku's transfer tape is that it's clear. I've worked with brands before where they use a solid transfer tape. Makes it near impossible to see where you're sticking it on the wall!
So place the transfer tape & vinyl on the wall in position. Press firmly into place. The transfer tape is sticky so it will stay in place on the wall as well as the vinyl, very helpful! Next run a hard edge across the top of the transfer tape, like a ruler or small book.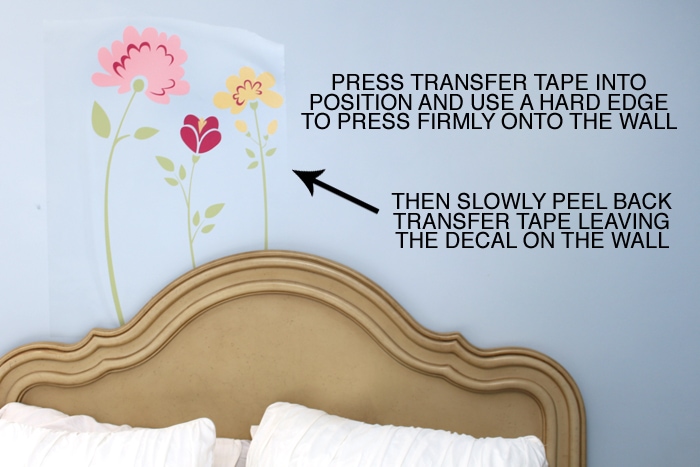 Then slowly start to peel back the transfer tape. If you didn't press down hard enough the vinyl will bubble up a bit. Just take your time and go back to smooth out if needed.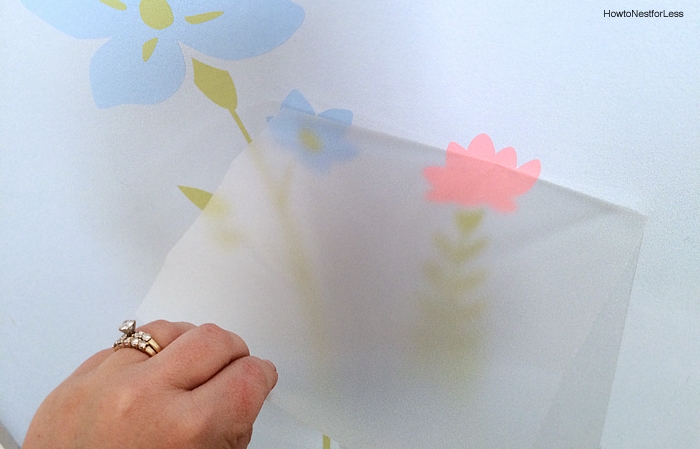 For large areas, I like to slice up the vinyl decals and apply a little bit at a time. Makes it much easier to work with!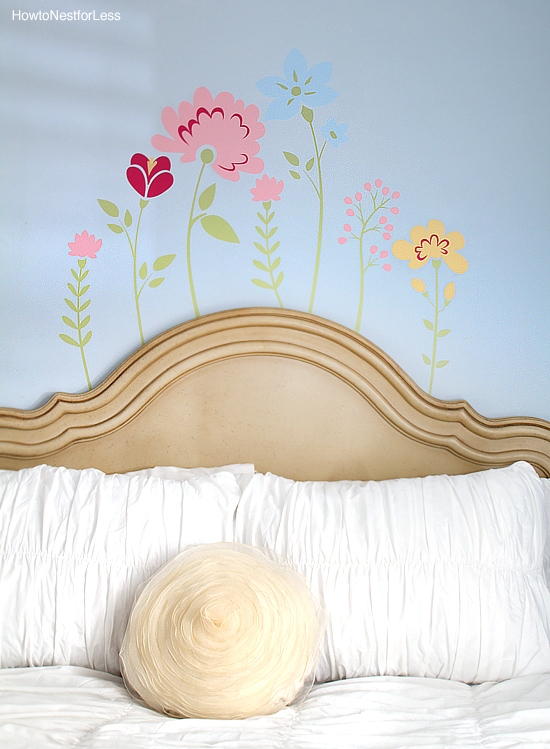 Pretty cool, right? And I love how easy they are to remove. Great for a nursery when you only want to keep a theme for a year or two, or for apartment dwellers!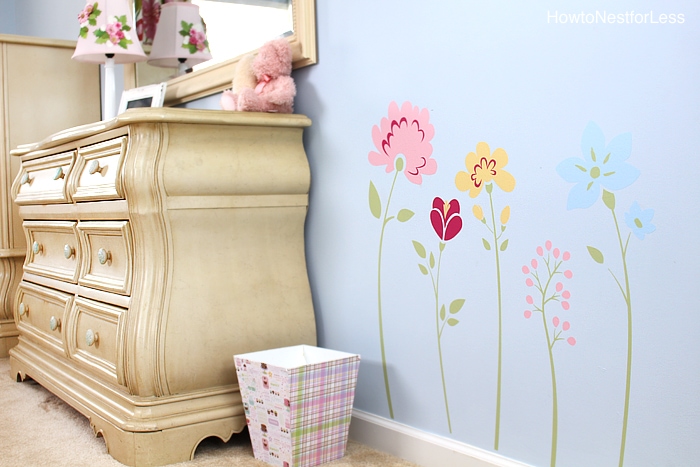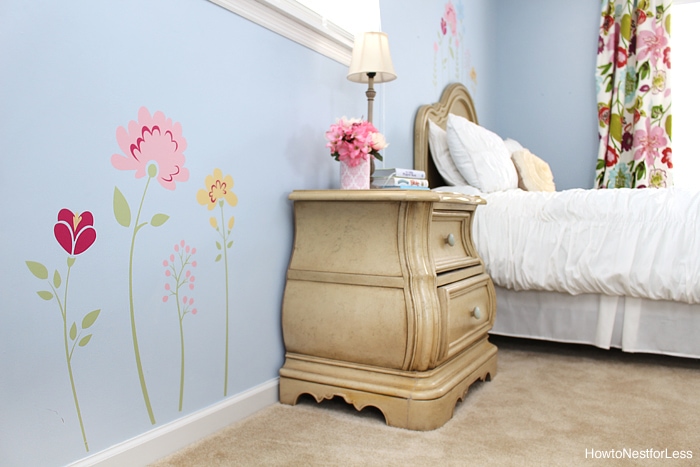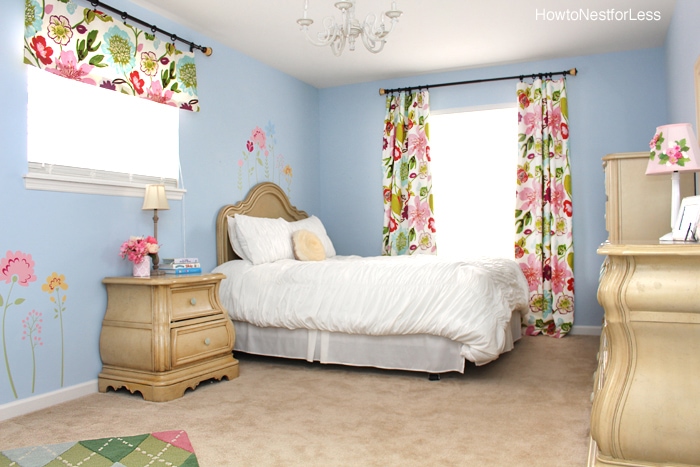 Ok, so who wants to win a FREE vinyl decal from Lulukuku?
You can choose any decal set you like from the Lulukuku website and if you choose a set under $50, you can have two of them! Plus FREE SHIPPING!
Winner will be announced one week from today!
Make sure you check out all of Lulukuku's amazing wall decals.
Their IKEA hack vinyls are simply amazing!!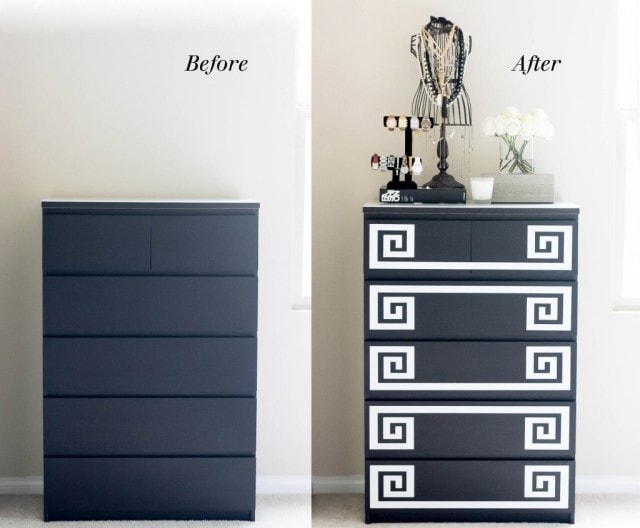 And my niece has the tree shelves.
LOVE these!