So there's one thing in our home that I've been back and forth on for the past few months… Should I paint under my chair rail and all the moldings white, or leave it as is?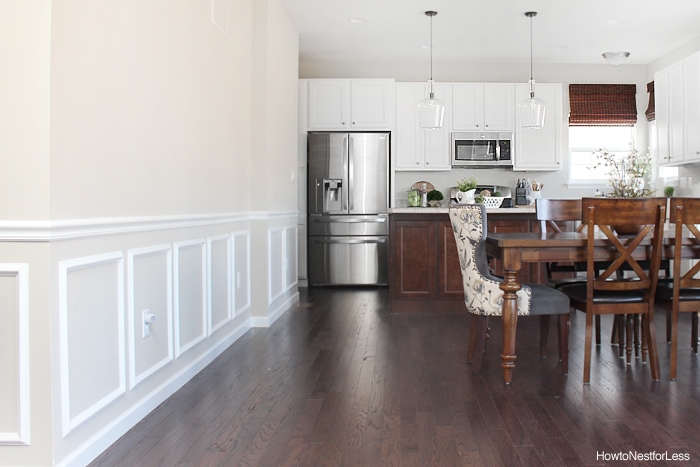 As I mentioned before we have these moldings on most of our first floor: the kitchen/breakfast room area, front hallway, foyer, dining room, and the stairwell leading to upstairs.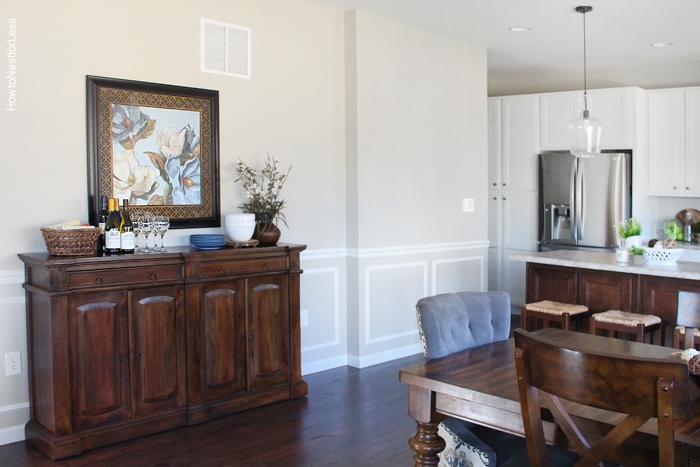 We don't have large spans of it (except for the breakfast room but at least the new buffet helps break it up). At first I really liked how the moldings popped off the walls, but recently I've been seeing all white painted versions and I'm totally swooning.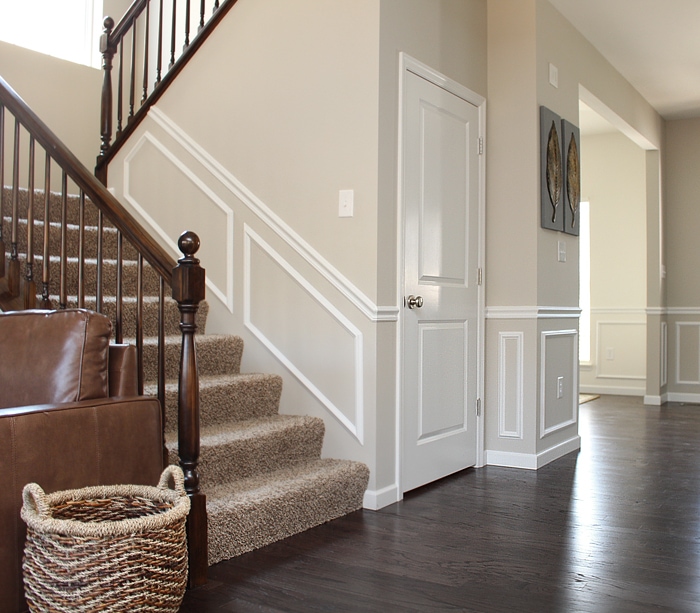 Another reason I'm thinking about painting is because of my wall paint color. We chose Revere Pewter by Benjamin Moore but it's just not as dark as I hoped it would be. It's crazy, the color looks completely different in my mom's house. I'm thinking maybe adding more white will help the Revere Pewter pop more, kind of like this…
So what do you think?
PAINT IT or LEAVE IT?
---