It's been a busy couple of months around here. After taking a 6 month break, we're back in business and hammering out projects like crazy.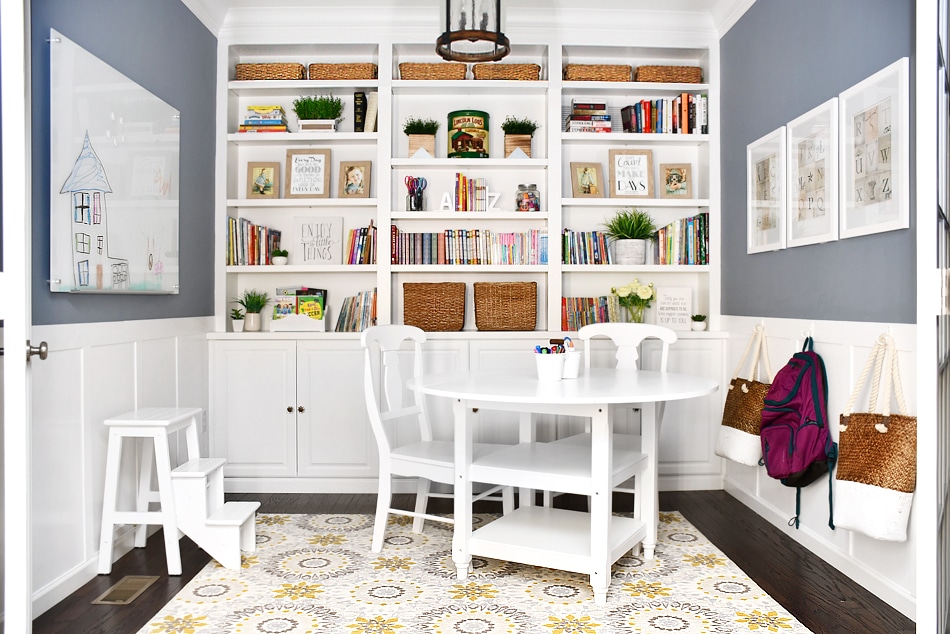 We've recently installed my sister's kitchen faux stone backsplash, painted her console tables, completed our powder room makeover with bead board wallpaper, finished our homework room with board & batten moldings and adorable free vintage alphabet printables… and that was all just in JUNE!!!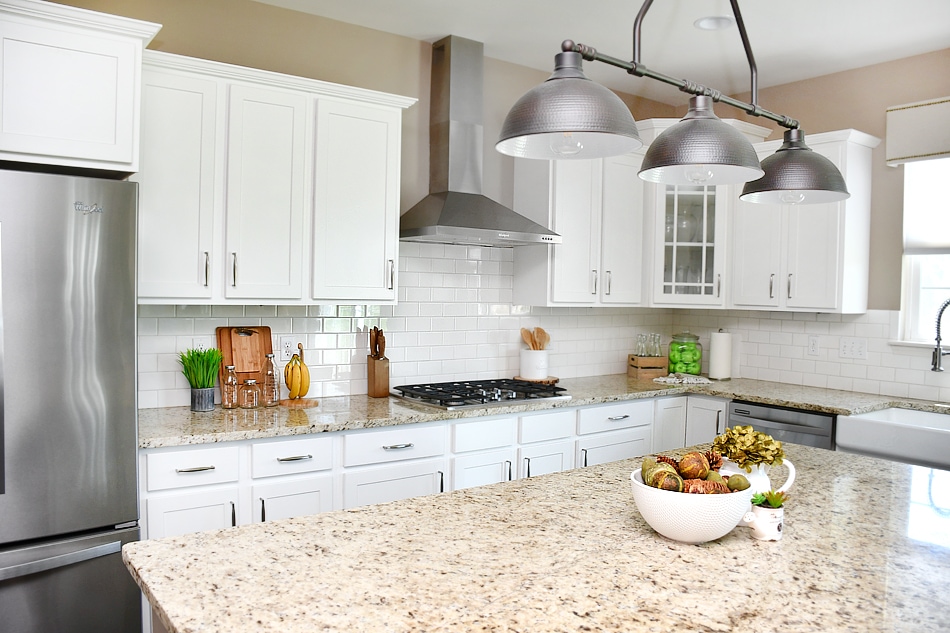 In July we helped my sister-in-law transform her builder grade kitchen to a farmhouse kitchen, added shiplap to our family room built ins, gave tours of our new breakfast room, kitchen, and family room, plus celebrated our two year house anniversary!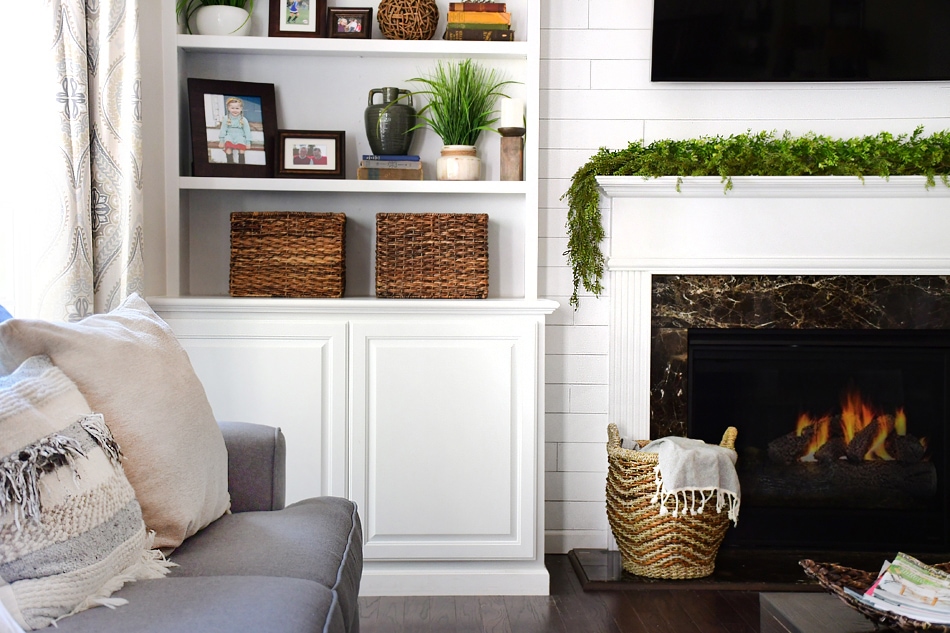 There were lots of other posts along the way, but we won't even go into those! You can always check out our blog post section though to flip through them if you want ;)
SO WHAT'S NEXT ON OUR TO DO LIST?
Well our favorite time of year is fast-approaching… FALL! We definitely have some fun Fall projects lined up for you guys!
House projects? Yeah, we've got lots of those, too! Our laundry room is finally complete. If you follow us on Instagram, you've probably seen some of the behind-the-scenes laundry room projects on InstaStories. Now we just have to photograph the room and post it. It's coming very soon… promise!
We also decorated our sister's master bedroom. Simple but beautiful makeover. Can't wait to show you guys!
We rearranged our bedroom and are finally getting the plans together for that makeover. Ben found a headboard that he wants to build and I've been scoping out the web looking for deals on bedding and drapes, etc. Now just to find the perfect light blue green paint color with subtle gray undertones… We have it in our heads but can't seem to find the right one! Ben will be on a mission next week to find it, buy it, and hopefully paint!
And our new hallway lights finally arrived. Haven't installed them yet but hoping to get to that this coming weekend!
Stay tuned. Lots of fun things coming!