Let me just preface this with the fact that this is probably one of the unhealthiest meals that I cook. BUT I only cook it once a year. That makes it ok, right?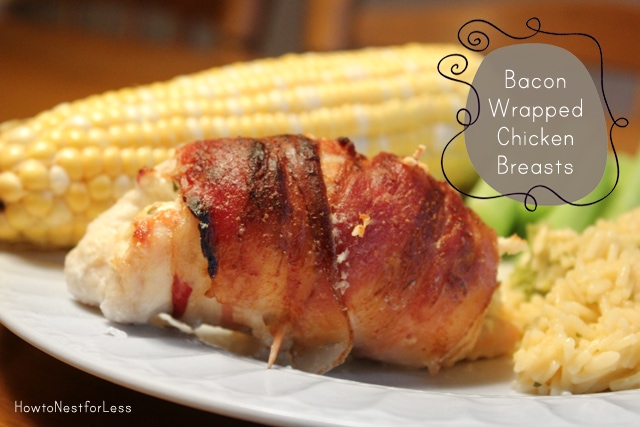 The best thing is that this is a quick and easy recipe that only calls for THREE INGREDIENTS!
2lbs of skinless boneless chicken breasts
Chive and onion cream cheese
8 slices of Bacon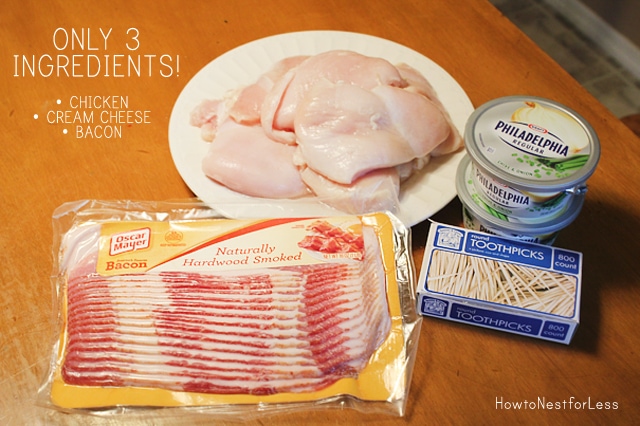 Directions:
1. Pound the chicken breasts with a meat tenderizer until 1/2 inch thick.
2. Spread each chicken breast with cream cheese and roll up.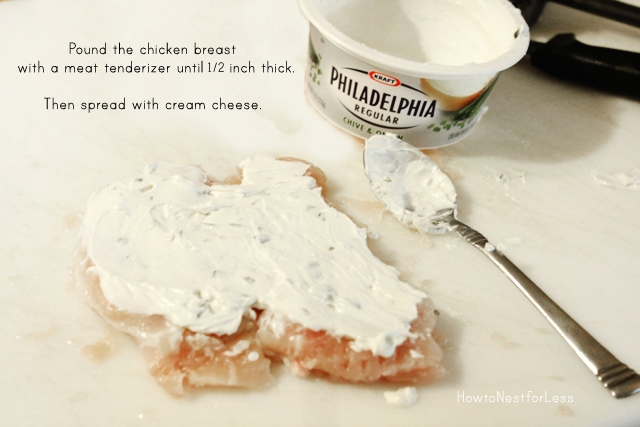 3. Wrap 2 slices of bacon around each roll and secure with toothpicks.
4. Place on a broiler pan and cook for 35 minutes at 375 degrees turning once midway through cooking.
5. Turn oven broiler on and cook the chicken on the top rack for 3-5 minutes per side or until bacon is crispy.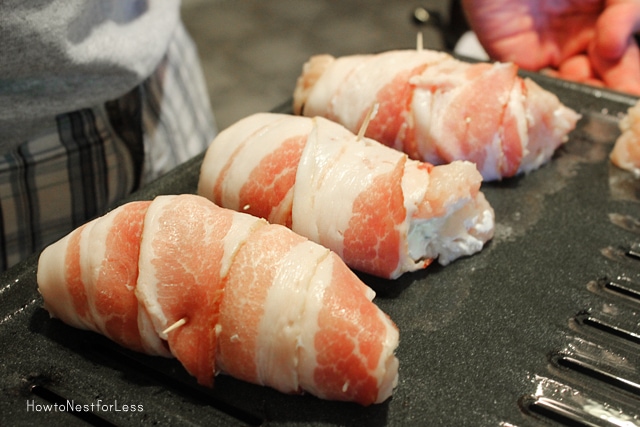 And there you have it! Easy peasy dinner that is restaurant quality for those special occasions!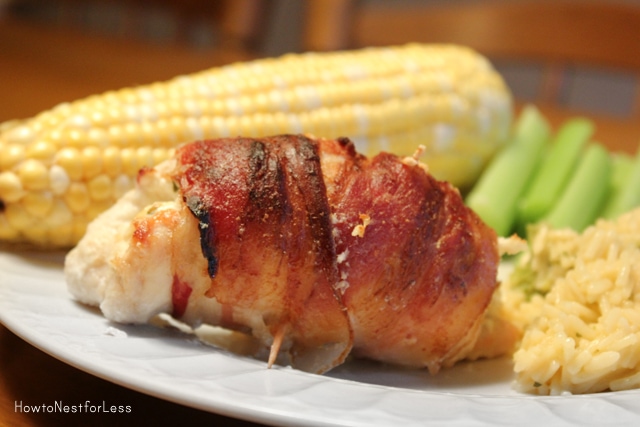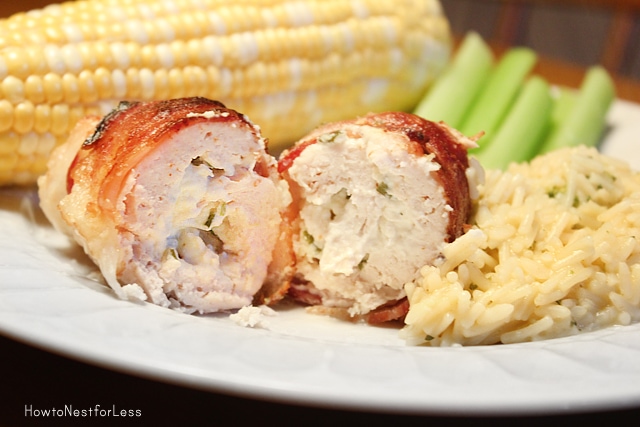 The recipe I gave you will make about 4-5 servings (depending on the size of the chicken breasts).
I got a variation of this recipe from Emeals, an awesome website that sends me dinner menus and grocery lists every week. LOVE this service!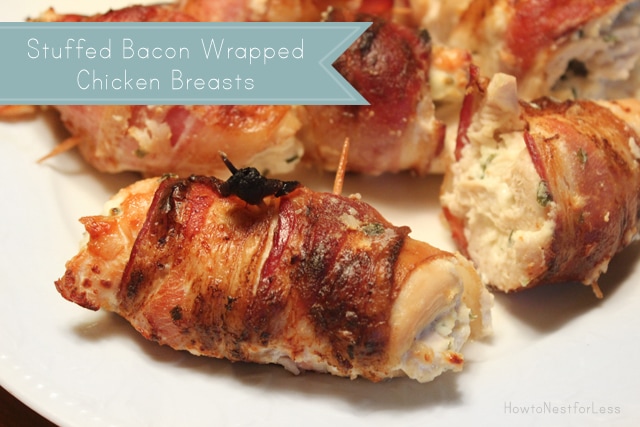 HOPE YOU ENJOY!
Ok, now I have to go do some cardio to work off this meal ;)