Don't forget to sign up for my Mod Podge swag box giveaway going on NOW!
I received my June Whimseybox this past week and it was filled with a bunch of goodies! I couldn't wait to get started with all my new craft supplies. First project on my list?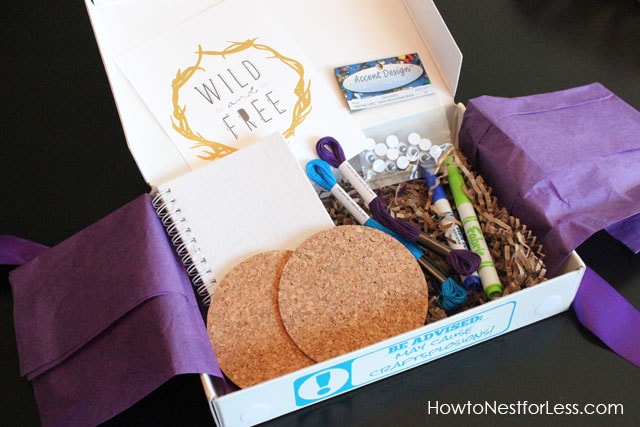 A SCRAPBOOK PAPER COVERED JOURNAL!

For this project I used the fabric journal and the purple ribbon from June's Whimseybox. Yeah, the ribbon may have been just part of the wrapping, but it was the perfect accent for this delicious scrapbook paper I found at Michael's.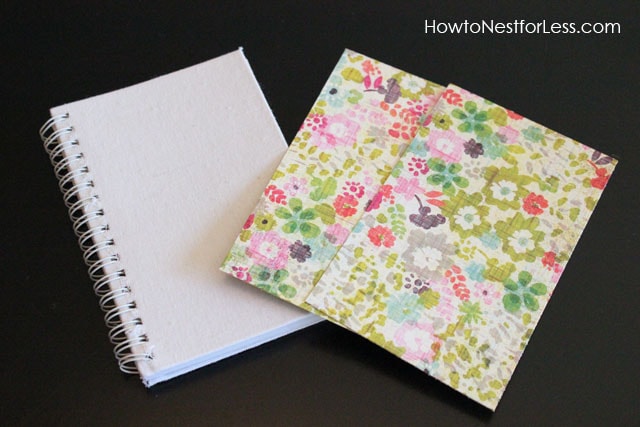 I trimmed one piece of scrapbook paper for the front and another for the back of the journal.
I decided to use Mod Podge to adhere the scrapbook paper to the journal. One quick coat and it was good to go! I also added a layer on top of the scrapbook paper so the journal could handle the wear & tear of my life.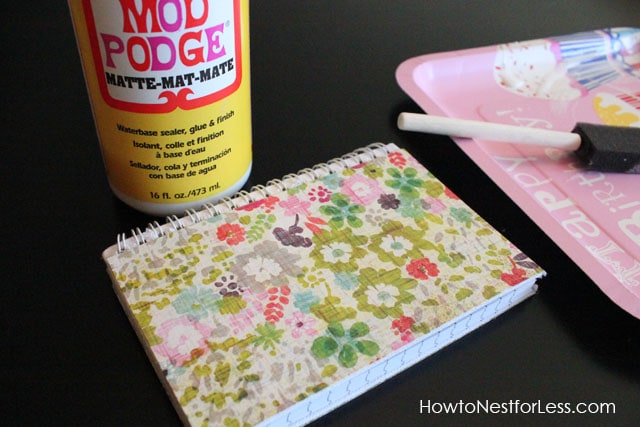 Once it was dry I added the purple ribbon to keep it closed. I tied a knot around the spiral binding and tied a big, pretty bow. Pretty easy project, right? Seriously, 5 minutes. No lie.
And you could do this with any bland notebook or journal for super cheap!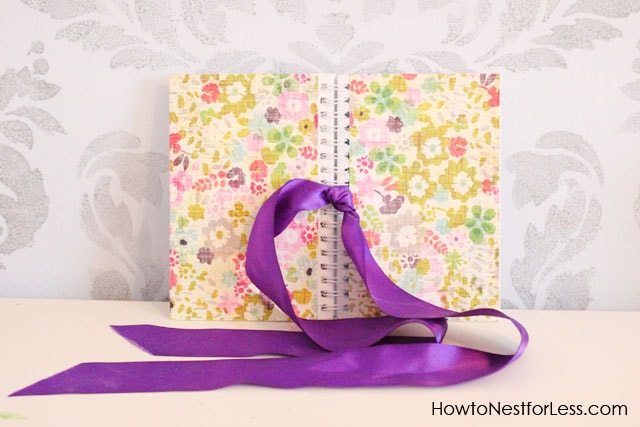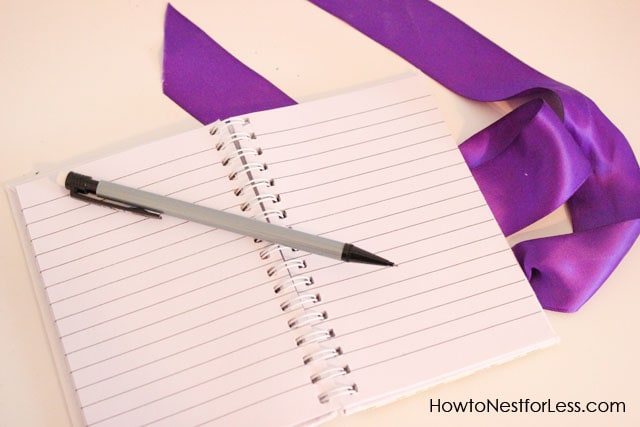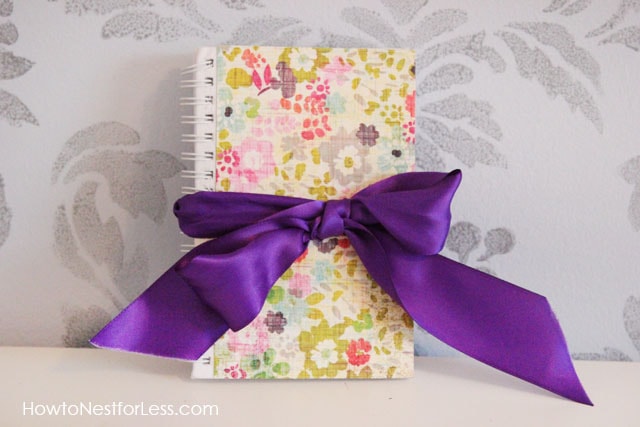 I'll have another project from my June Whimseybox coming soon!
I'm a Design Team Member for Whimseybox.
Each month you can receive a package for $15 filled with 4-5 samples of various crafting products. Sign up here.