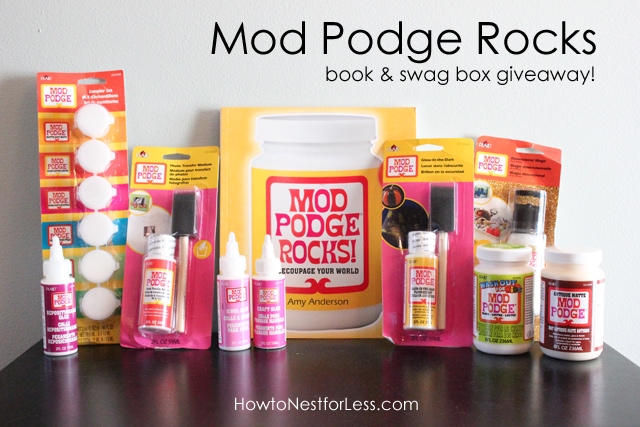 Did y'all hear that Amy from Mod Podge Rocks has a new book out? It's called Mod Podge Rocks: Decoupage Your World. I was lucky enough to get a copy a couple of weeks ago and let me tell you… it is FABULOUS!!!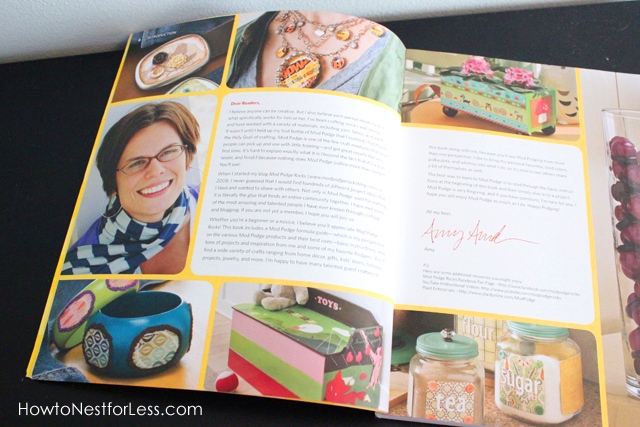 So many great Mod Podge tutorials! The best part? Simple step-by-step directions with beautiful color photographs. Yep, super easy to follow and super cool projects. Plus it's only $14.99 and can be found on Amazon.com or at your local craft store!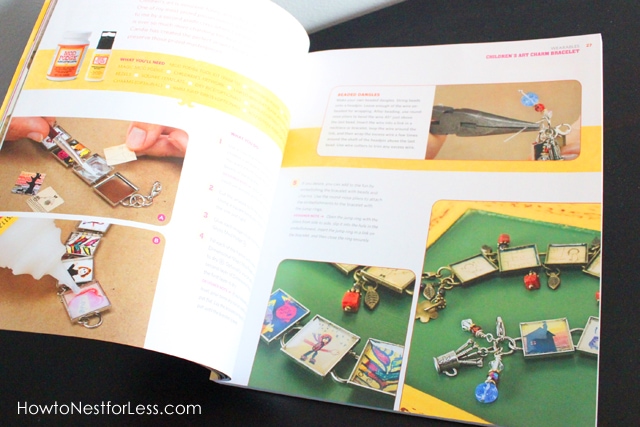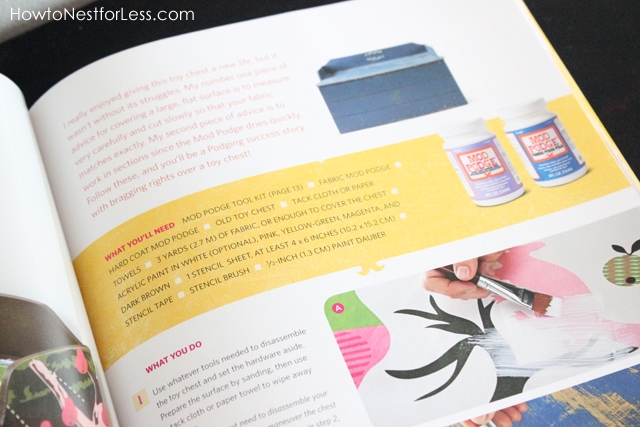 There are a bunch of new Mod Podge products out these days (some I'll be using for new projects next week!). But today I'm giving away one lucky reader a sweet swag box full of goodies!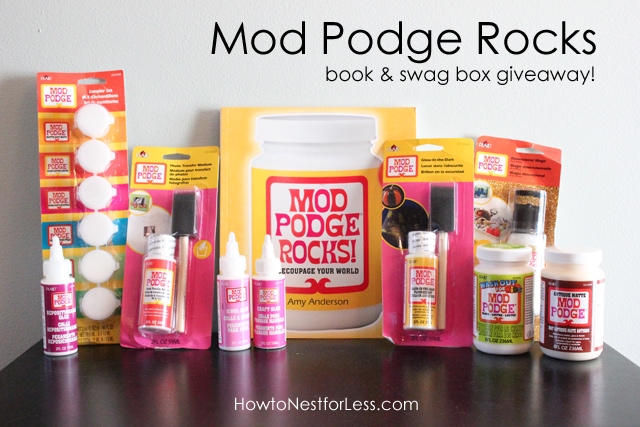 Here's what is included:
Mod Podge Rocks: Decoupage Your World book
Mod Podge Sampler Set
Mod Podge Glow in the Dark
Mod Podge Dimensional Magic (gold)
Mod Podge Matte Antique 
Mod Podge Gloss Washout for Kids
Mod Podge Photo Transfer Medium
Mod Podge Repositionable Glue 
Mod Podge Jewel Glue 
Mod Podge Craft Glue 
Pretty cool huh? So you wanna win? Just enter to win below!
Contest ends at midnight on Friday, June 15th.