I will show you how hand painted flower wine glasses are easy to make even if you have no art skills!
I always love having a momento for special occasions like wedding showers and birthdays. One of my favorite things to make is painted wine glasses for each of my special guests. I have an upcoming Summer Girls Retreat with some of my best friends and Plaid was nice enough to send me a bunch of great supplies to complete my hand painted flower wine glasses!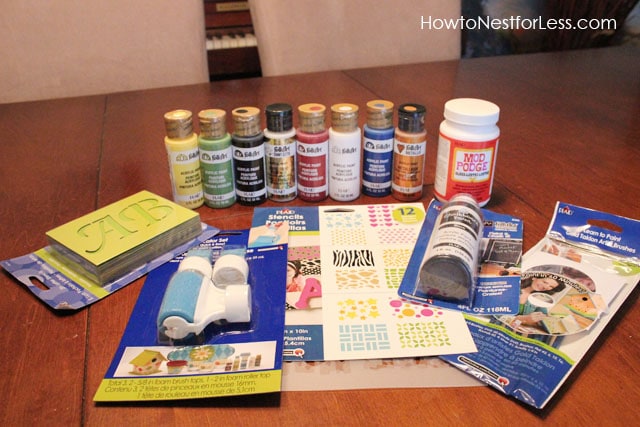 To get the rest of my supplies I headed to Walmart. I was shocked at how many Plaid Crafts products were available in their aisles!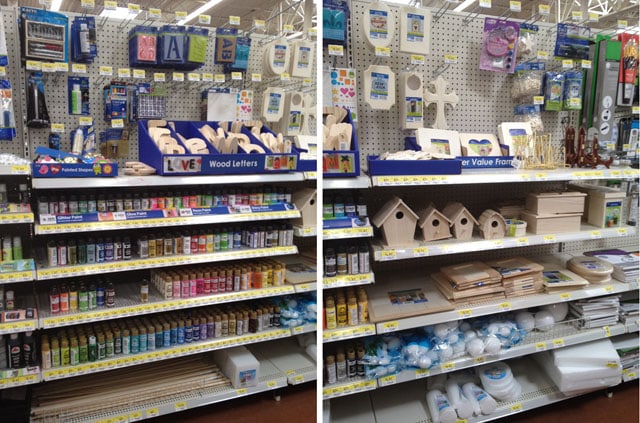 Items you'll need:
Plaid Folk Art acrylic paint
Plaid paintbrushes (variety pack)
Wine glasses (4 pack for $5 from Walmart)
Mod Podge acrylic sealer spray (non-waterbase)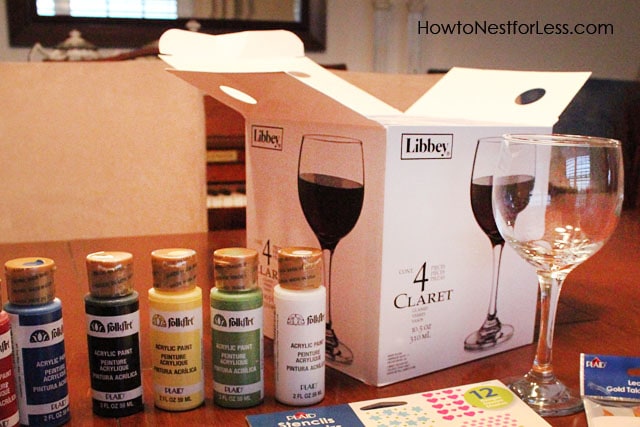 To begin, choose your paint colors for the wine glass and put a little dollop of each color on a palette or paper plate. Turn your wine glass upside down to it is easier to handle.
Using a smaller Plaid paintbrush, paint the small center of the flower with short strokes on the outside of the wine glass.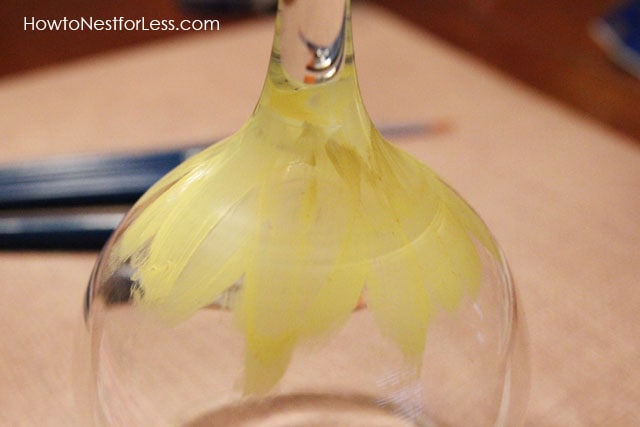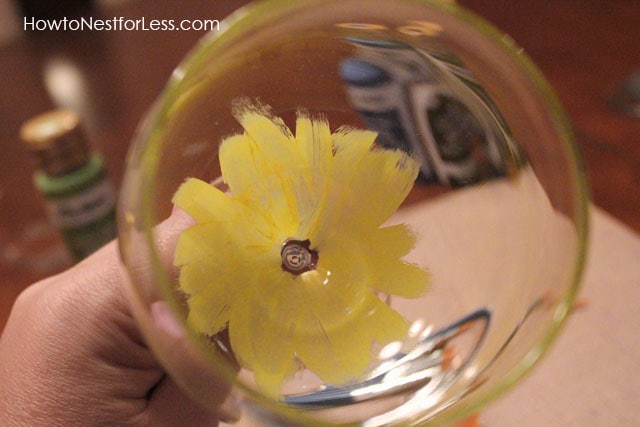 Now you're ready to start layering colors. Starting about halfway up the yellow center, start painting small brush strokes with your second light based color (I chose light pink). It's ok if your paint strokes are uneven; it will help your flowers look whimsical!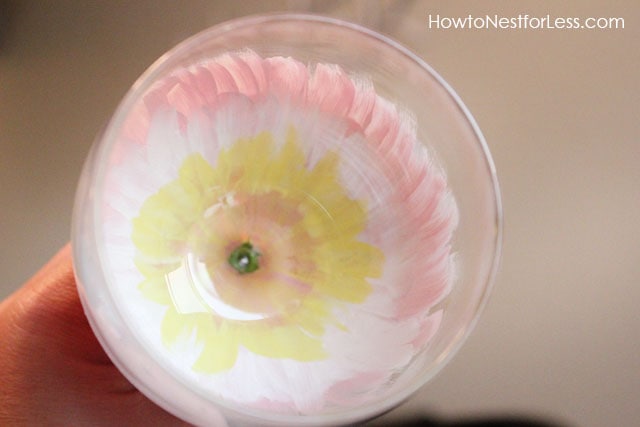 Now start adding the darker tones to the base of the flower to give it some depth. I also added green and yellow tones to the stem of the wine glass in horizontal stripes for an eclectic vibe!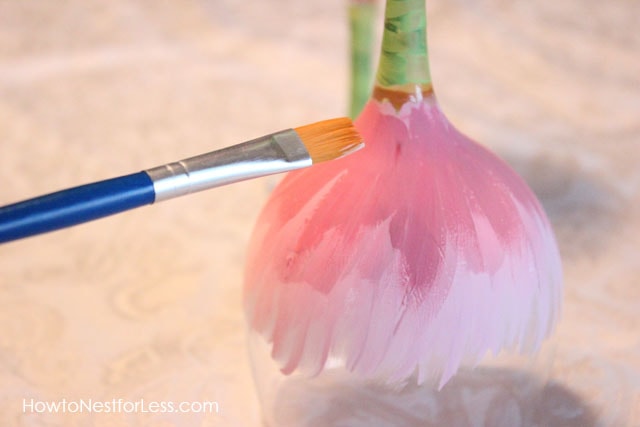 Since Plaid Folk Art paints are acrylic, you'll need to seal the paint to the glass so it doesn't chip or flake off. I used Mod Podge acrylic sealer spray. To easily apply this to the wine glasses, I sprayed some of it into a small cup and applied to the glass with a paintbrush just over the painted areas. Let dry for 24-48 hours before use.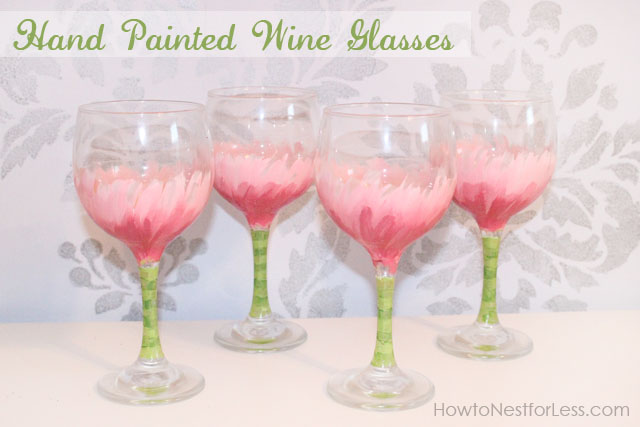 And that's it! Beautiful and exquisite hand painted wine glasses for just a couple of bucks!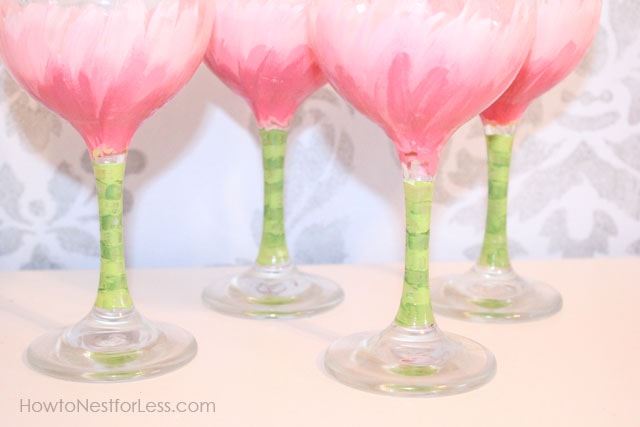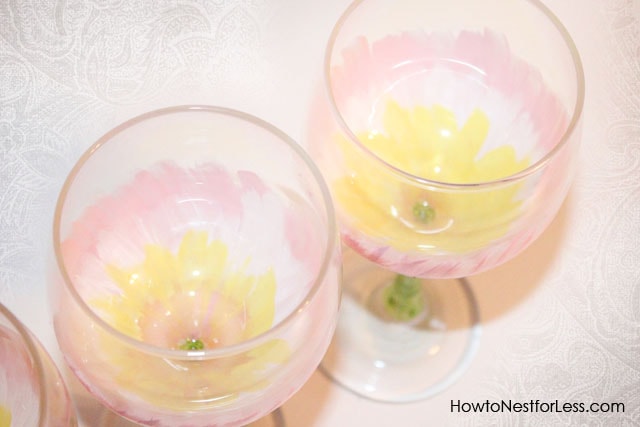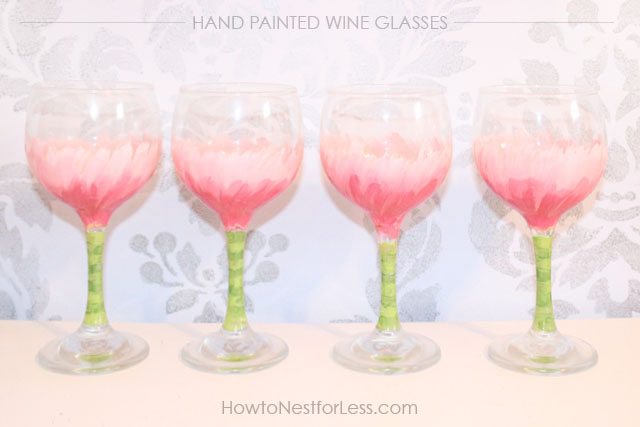 Please remember that these wine glasses are not dishwasher safe. Hand wash only.
All of the Plaid supplies I used can be found at Walmart, including the wine glasses. LOVE getting all of my shopping done in one place!
I created another little project Handmade Wine Glass Charms to go along with these wine glasses that I'll be sharing TOMORROW! Stay tuned 🙂
To stay up-to-date with all of Plaid's available products and projects, you can find them here:
I wrote this post as part of a paid campaign with Plaid Crafts and Blueprint Social. The opinions in this post are my own.