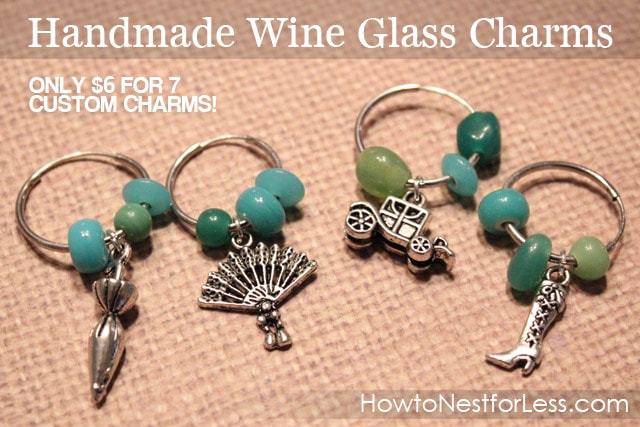 Yesterday I shared with you some painted wine glasses I created with my Plaid Crafts paints and Mod Podge. Today I want to show you something else I created to go along with these rockin' glasses (and using some of my leftover money from my Walmart gift card).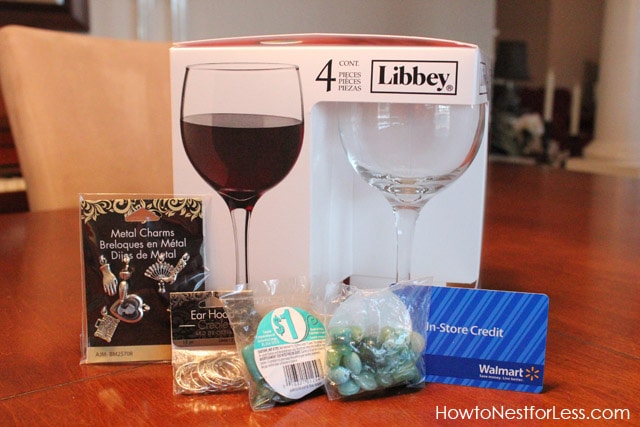 Supplies you'll need:
Earring hoops from Walmart (12pc per package)
$1 bag of beads
Metal charms (7pc per package)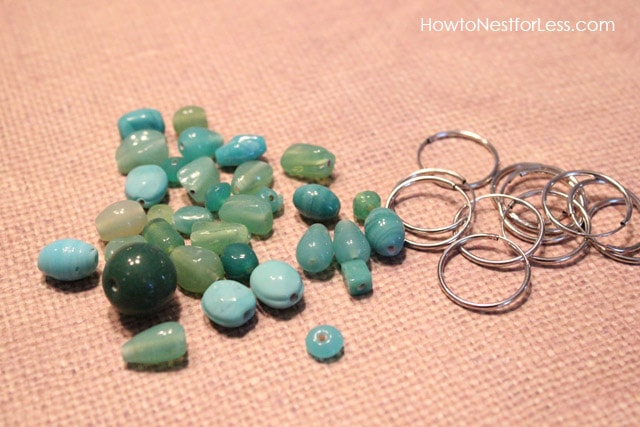 The beads I chose were a mix of blues and greens since I'm planning on using that color scheme when I give my kitchen a makeover later this summer.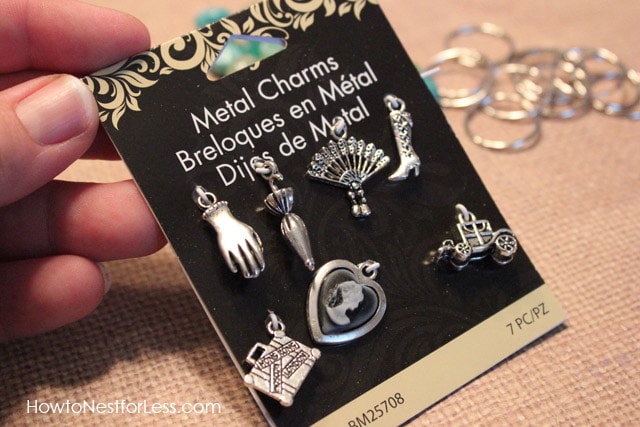 I found these metal charms at Walmart in the jewelry aisle. They were the perfect size for the wine charms, and pretty cute too if I do say so myself! Only $3 for the pack of 7… not too shabby.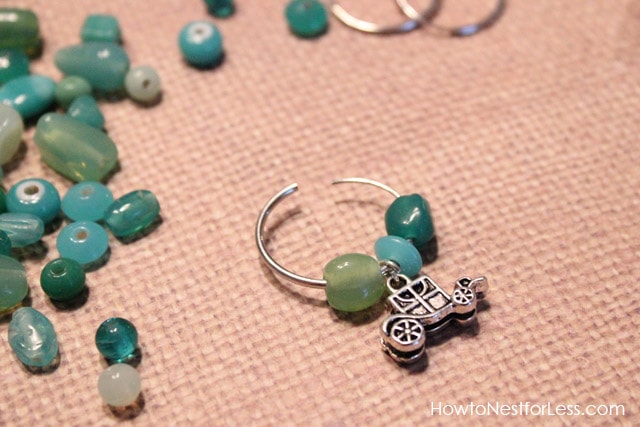 I chose to use just three beads per earring hoop and one of the silver charms. I wanted to be able to close the hoop with ease. Any more beads on the hoop and it would have been difficult to close.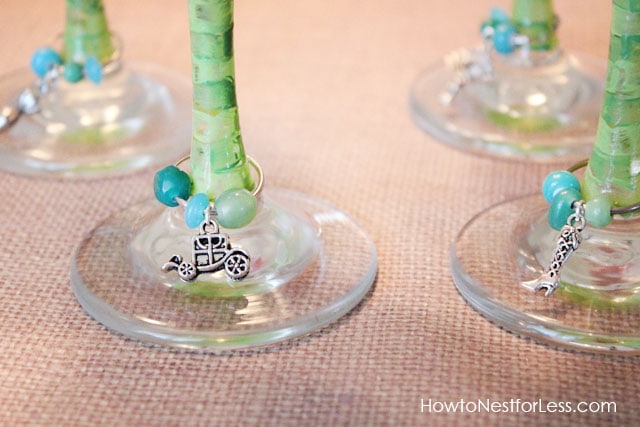 And that's it! Just a simple 5 minute project. Great to personalize for any upcoming party or bridal shower, or they can make a great housewarming gift! ENJOY!