I will show you how how easily handmade wine glass charms and labels can be to make!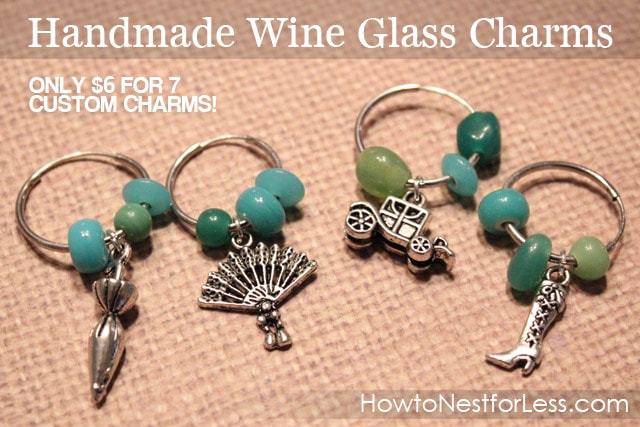 Yesterday I shared with you some painted wine glasses I created with my Plaid Crafts paints and Mod Podge. Today I want to show you something else I created to go along with these rockin' glasses (and using some of my leftover money from my Walmart gift card) handmade wine glass charms and labels.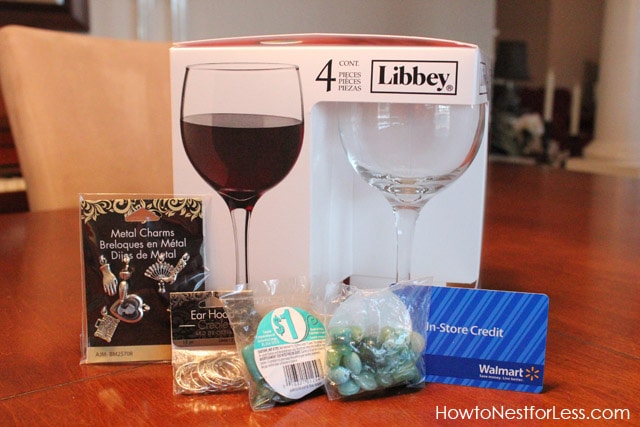 Supplies you'll need:
Earring hoops from Walmart (12pc per package)
$1 bag of beads
Metal charms (7pc per package)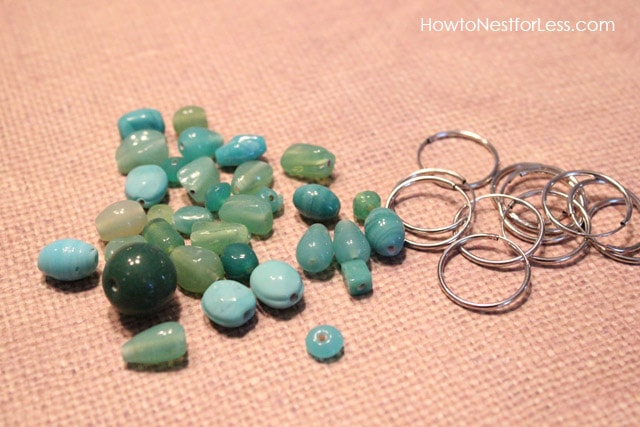 The pretty beads I chose were a mix of blues and greens since I'm planning on using that color scheme when I give my kitchen a makeover later this summer.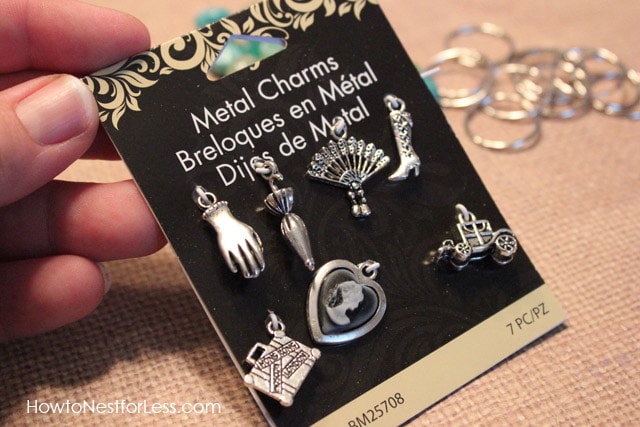 I found these adorable metal charms at Walmart in the jewelry aisle. They were the perfect size for the wine charms, and pretty cute too if I do say so myself! Only $3 for the pack of 7… not too shabby.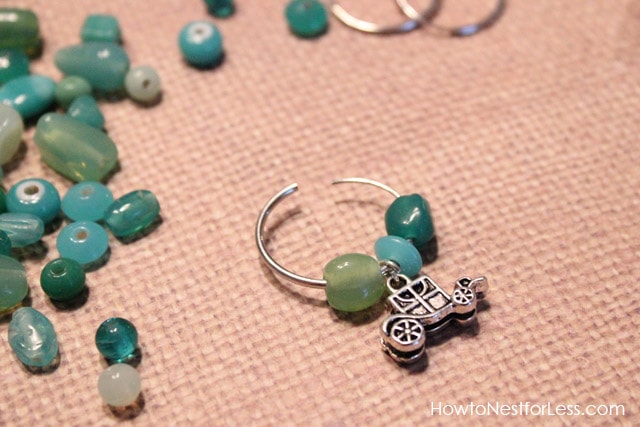 I chose to use just three beads per earring hoop and one of the silver charms. I wanted to be able to close the hoop with ease. Any more beads on the hoop and it would have been difficult to close.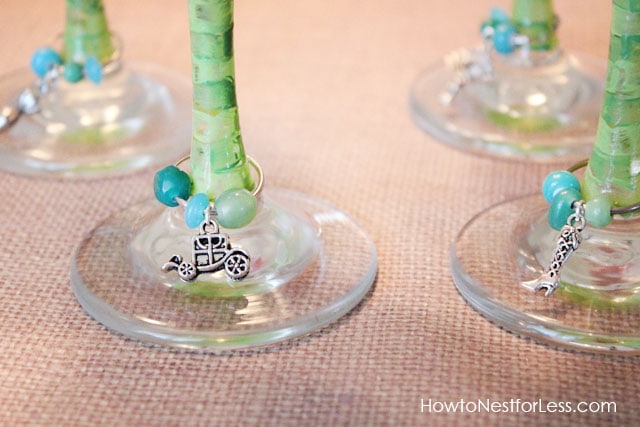 And that's it! Just a simple 5 minute project. Great to personalize for any upcoming party or bridal shower, or they can make a great housewarming gift! ENJOY!
Speaking of bridal shower, my cousin is throwing a bridal shower for her good friend and asked if I could help with the centerpieces. Instead of a normal floral centerpiece, she decided to put wine bottles on each table, each with an anniversary wine bottle label. Then after the shower the bride-to-be can take home these "centerpieces" and use them for their special anniversaries. LOVE this idea!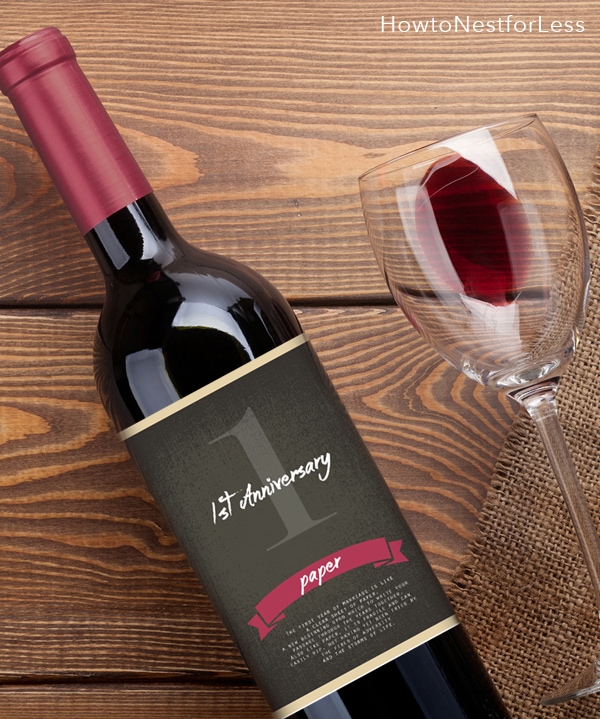 There are 8 labels in total, sized 4×5 inches each.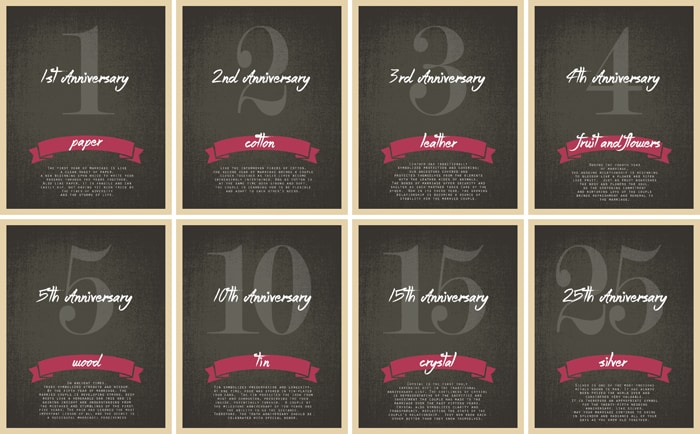 Each label shows an anniversary year (1, 2, 3, 4, 6, 10, 15, 25).
With the year it shows the "theme" plus the meaning behind it.

Pretty cute idea, right?
HOPE YOU ENJOY!