Well Christmas is fast approaching and I find myself running out of time to complete extensive new projects for the holiday season. Between shopping, birthdays (both my hubby and my daughter are this week), and holiday parties, I'm short on time… and patience!
So while trying to organize my craft closet, I ran across a couple of supplies that I thought would make a festive little Christmas wreath. And what did they all have in common? GOLD! I normally like a pop of color throughout my home, so I'm guessing I just keep shoving the gold aside in hopes that a project will just come together. Well, I guess now's the perfect time to put them to good use!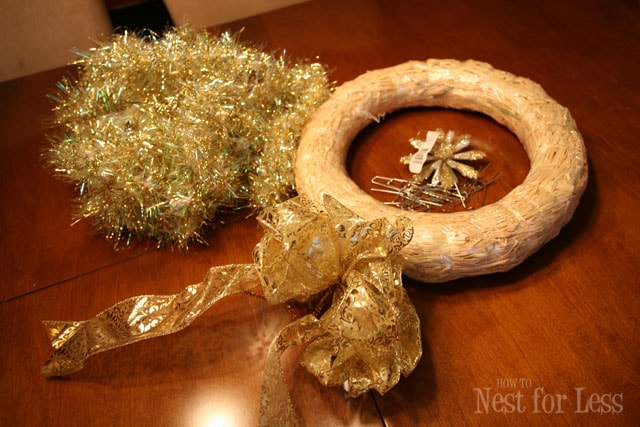 I gathered my straw wreath form (still in the plastic wrap), 3 garlands of 9ft gold tinsel from the Dollar Tree, a large gold bow, a gold snowflake ornament and greenery pins.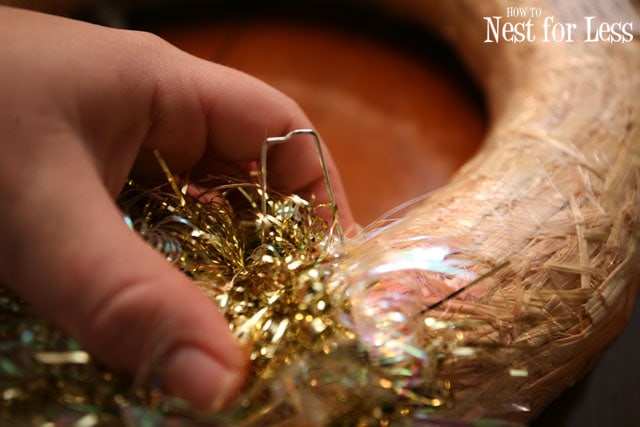 I wrapped the wreath form in the garlands of tinsel and used a couple of greenery pins to keep them in place.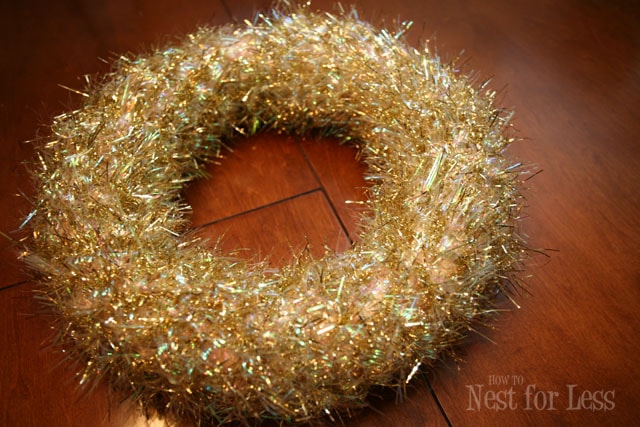 WOW! I'm liking it already!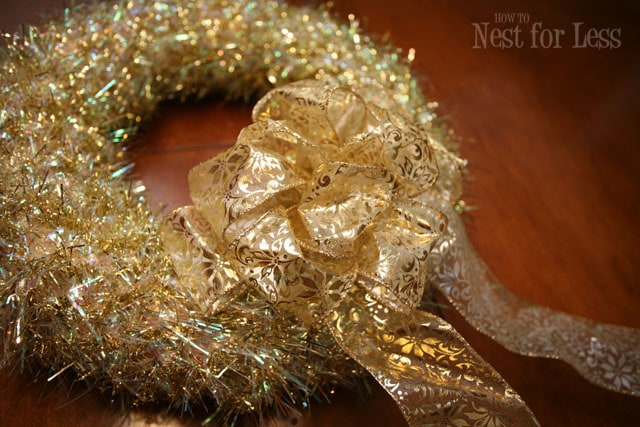 Next I pinned the large wire gold bow to the bottom of the wreath.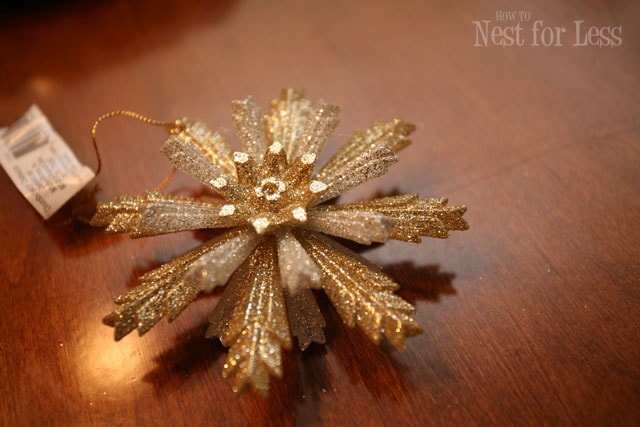 I also had this gold snowflake ornament that I got on clearance from Michael's last year after the holidays. Guess I'm smarter than I look cause I found 3 bags full of clearance items that I got for 80% off last year! SCORE.
I attached the ornament to the top of the wreath with a greenery pin and VOILA! It's complete!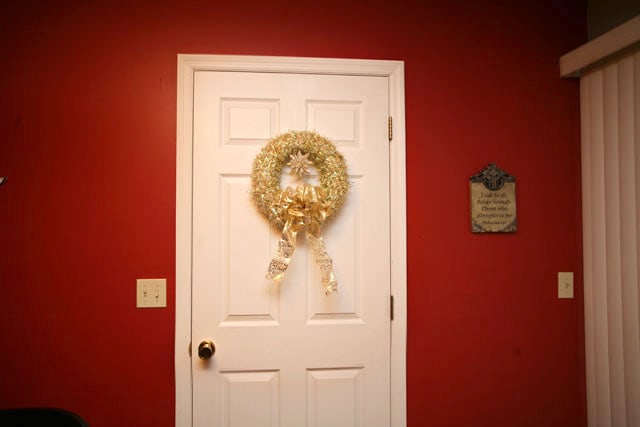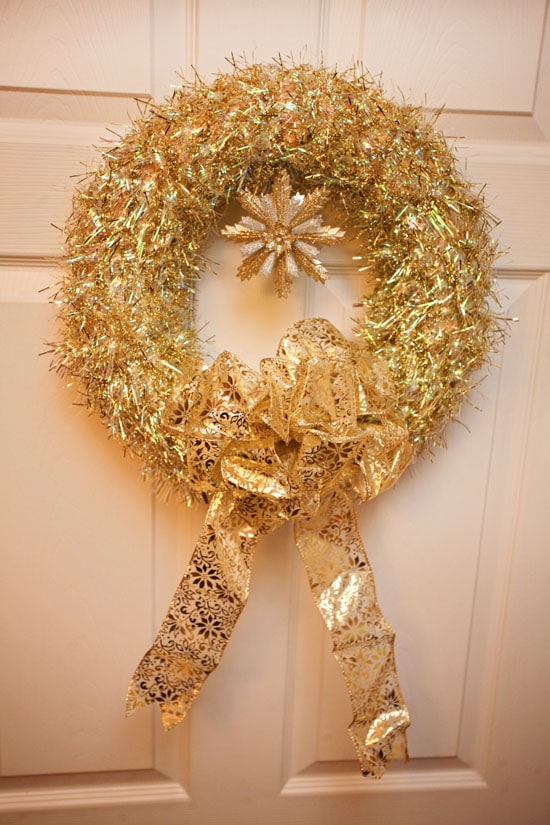 A great last minute project for the upcoming holidays. The best part? ALL leftover Christmas and craft supplies so it didn't cost me a penny (well, today at least)!