Yep, the holidays are fast approaching… can you believe it?! Seems like only yesterday it was 110 degrees outside and I was wishing for snow.
Well now that I'm getting prepped for the Christmas season, gifts are on my mind! I thought I would break out my Silhouette Cameo to spruce up some plain gift bags I had leftover from last year. Come take a look!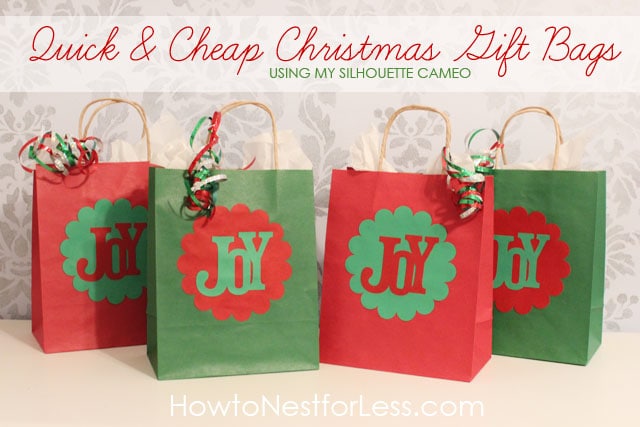 First thing I did was pick out the design I wanted from my Silhouette store. 99¢ per design, pretty cheap! I already had the scallop in my Silhouette library so all I needed was the JOY text. I set it up in my software and sent it to cut.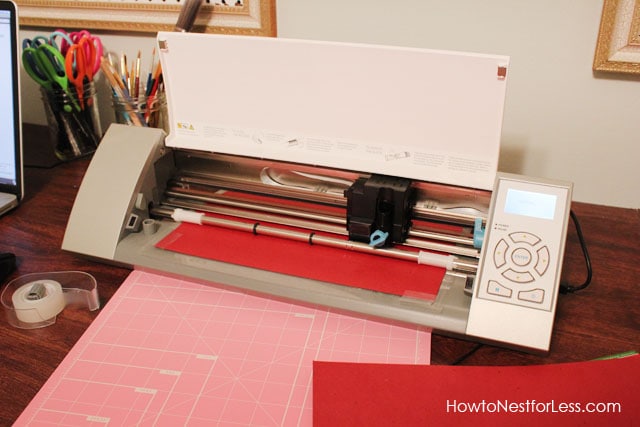 This machine truly is magical by the way. As it was cutting I kept thinking to myself… why don't I use this more often? Umm… it's pretty amazing. Look at the shapes and text it whipped out in about 2 minutes!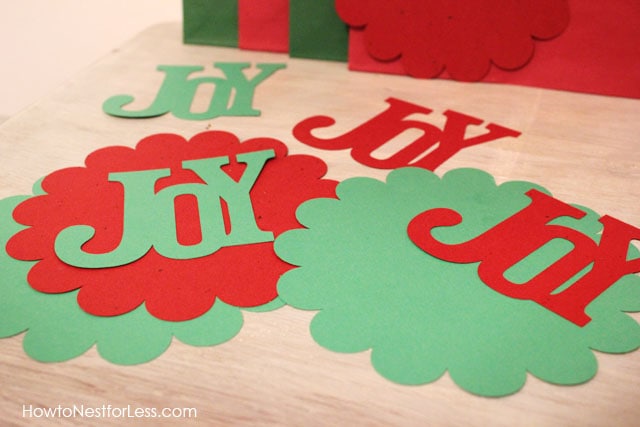 Once everything was cut out, the only thing I needed to do was glue them onto my plain gift bags. I added a little bit of ribbon and they're ready for some presents!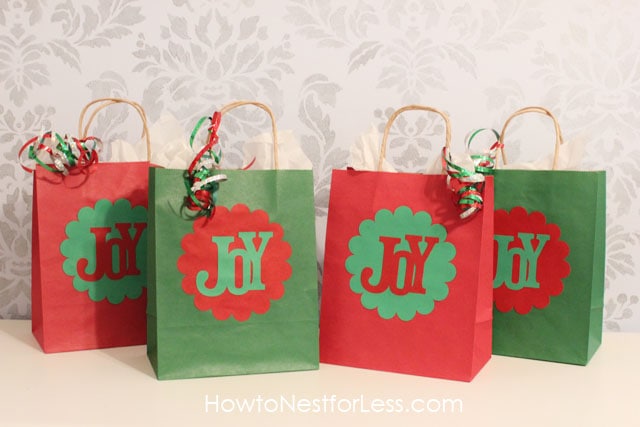 Supplies I used to make 13 GIFT BAGS:
Paper gift bags (you can get a set of 13 from Michaels for $3 if you use a 40% off coupon)
(3) sheets of green scrapbook paper
(3) sheets of red scrapbook paper
Red, green and silver metallic curling ribbon (purchased the entire set from the Dollar Tree)
So if you're doing the math, that's about $6 for 13 handmade holiday gift bags!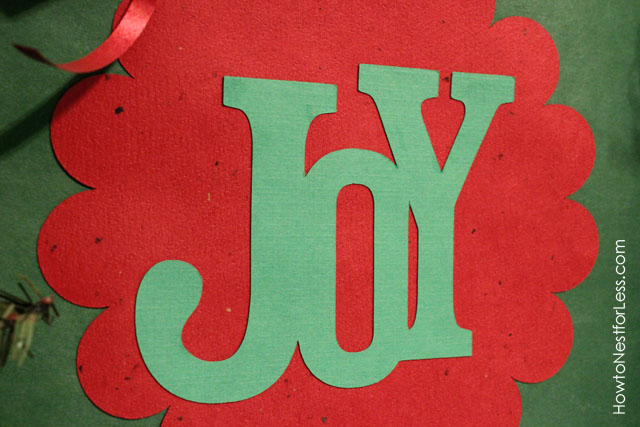 Pretty cute, right? Let's hope my family likes them!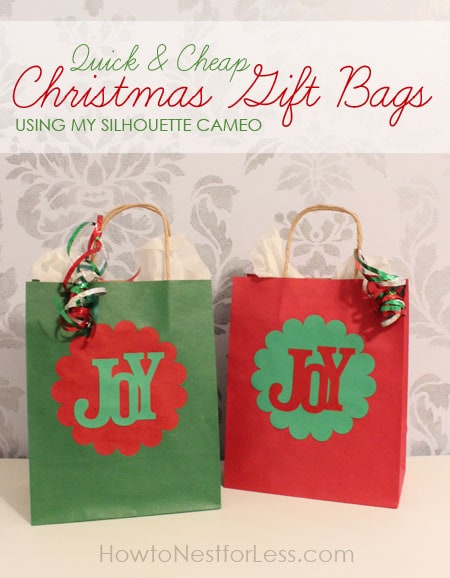 So, do you wish YOU had a Silhouette Cameo?
Well, you might just be in luck!

Tomorrow a bunch of my friends and I are having a
Silhouette Cameo GIVEAWAY!

WHAT?! NO WAY!
OH YES… CAN YOU BELIEVE IT?!?!

Just stop by tomorrow for your chance to enter this amazing giveaway.
One lucky follower is going to win a FREE Silhouette Cameo!
{holy smackers}